June 21, 2007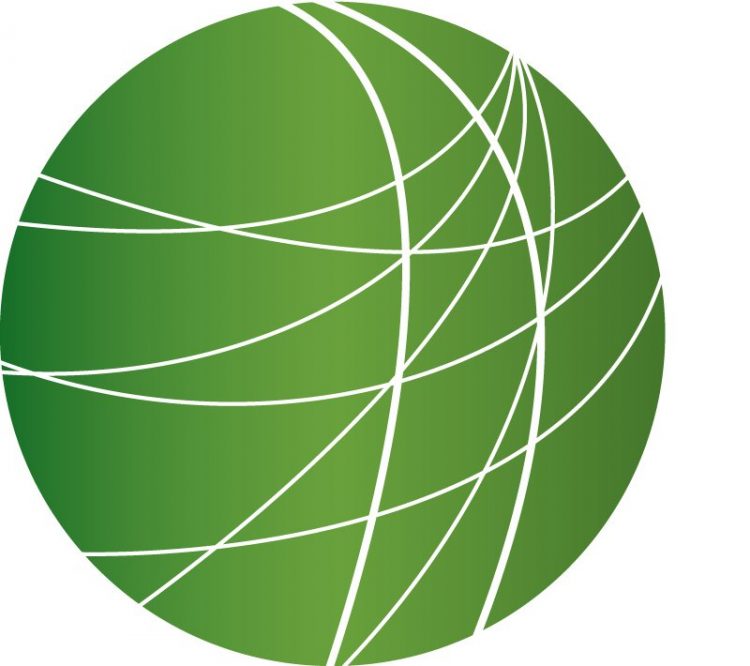 Headlines (5:00)
EPA PROPOSES RULE CHANGE ON SMOG LEVELS
The Environmental Protection Agency has announced plans to revise rules regarding smog levels. The announcement comes after agency studies indicated that current standards are too lax to sufficiently protect public health. The public has ninety days to comment. Some environmentalists have criticized opening the rule change to public comment, saying that it leaves open the possibility for maintaining a status quo that the government's own data has found to be unhealthy.
BI-PARTISAN PUSH FOR LPFM
Representatives Mike Doyle of Pennsylvania and Lee Terry of Nebraska have introduced legislation to create hundreds of low power FM stations in urban areas across the U.S. LPFMs are non-commercial community radio stations with a limited broadcast range. Congress approved legislation in 2000 to allow the Federal Communications Commission to issue LPFM licenses. A rule added to that bill limited the licenses to rural area after large broadcasters raised concerns that the small stations would encroach on their signals. Government-funded studies have since proven otherwise. Independent music label owner, Amy Ray of the Indigo Girls, says large stations should not oppose the LPFM legislation for fear of losing their market share: (sound) "I think it'll help the larger stations as well because what's happening is the people are just no listening to the radio as much as they should because they don't find anything there for them. And I think when they find it to be a source of community information again and a source of a diversity of voices and they can hear themselves in that source, then they will start listening again and it will protect radio for the future and help keep it healthy." Senators Maria Cantwell and John McCain have also introduced a companion bill in the upper house of Congress. The Local Community Radio Act of 2007 will allow the FCC to expand LPFM licenses to cities and towns.
US ENVOY VISITS NORTH KOREA
Washington's chief envoy for North Korean nuclear disarmament talks made an unannounced visit to Pyongyang just days before UN monitors are due to return. FSRN's Jason Strother has an update on the ongoing nuclear standoff from Seoul.
Throughout his tour of East Asia, Assistant Secretary of State Christopher Hill stressed the need to re-start stalled nuclear talks. Officials here in Seoul are calling the envoy's surprise trip to Pyongyang a great effort to build mutual trust. It's the first time in five years that a high ranking US figure has paid a visit to the reclusive state. Progress in the nuclear row seemed to have been made following the resolution of a 25 million dollar banking dispute last week. The North even invited inspectors form the International Atomic Energy Agency to return as part of a disarmament agreement made earlier this year. Hill is expected to stay only one night in North Korea before returning to Seoul. The Under Secretary of State has said that six nation negotiations could get back underway next month. Reporting for Free Speech Radio News in Seoul, I'm Jason Strother.
NIGERIAN ARMY RE-TAKES OIL PLATFORM; 15 DEAD
Fifteen people have been killed at an oil platform in Nigeria's Niger Delta region after the military carried out an operation to rescue oil workers held hostage at the platform. Sam Olukoya reports from Lagos.
The Nigerian military said twelve suspected militants, two civilians, and a soldier died in the operation to recover an oil platform owned by the Italian oil company, Agip. A militant group in the region took over the facility on Sunday and had held 28 28 people hostage ever since. Most of the hostages were oil workers. The militants said their occupation of the facility was in response to the killing last week of eight local people by soldiers guarding the oil platform. Violence has been on the rise in the Niger Delta as local militants angry at the disproportionate distribution of wealth in the oil rich region and to intensify their campaign against private, foreign oil companies. Nigeria's new president, Umaru Yar'Adua says one of his priorities is to peacefully end the crisis in the Niger Delta, but the use of military force to secure the oil platform may only escalate the situation. For Free Speech Radio News, this is Sam Olukoya in Lagos.
NIGHTTIME CURFEW FOR MOGADISHU
An indefinite dusk to dawn curfew will go into force in the Somali capital Mogadishu starting Friday night. Abdurrahman Warsameh has more.
Somalia's National Security Commission announced today that a curfew will take effect in Mogadishu from 7 PM to 5 AM starting this Friday night. Anyone seen on the streets will be subject to arrest. The aim of the curfew is to curb growing insurgent activity; the security situation in the capital remains unstable. A recent upsurge in bombings has killed civilians, Somali security forces, and foreign troops and gun battles are A daily occurrence. Regardless, many people in the capital say that the curfew is too restrictive and will prevent Muslims from attending obligatory late evening and early morning prayers. Officials did not say how long the curfew will remain in effect. For FSRN, I am Abdurrahman Warsameh.
Features
Congress Continues Probe into DOJ Abuses (3:40)
On both sides of the Capital building today, Senate and House committees questioned the Department of Justice under Alberto Gonzales. The House revisited the firings of US Attorneys where Deputy Attorney General Paul McNulty maintained he had little knowledge of the plan. Meanwhile, a Senate panel questioned the alleged politicization of the Civil Rights Division of the Department of Justice. FSRN's Leigh Ann Caldwell reports.
EU Treaty Stalled by Poland, UK (2:30)
Tensions between European nations are increasing as 27 leaders met this afternoon in Brussels to discuss a reformed European Union treaty. Germany holds the EU presidency until the end of June and is attempting to mediate and push through the reforms. But leaders of Poland and the UK continue to threaten vetoes, if their demands aren't met. Cinnamon Nippard has more from Berlin.
Negotiations Scheduled Between Abbas, Olmert (2:30)
As a humanitarian crisis grips residents in and out of the Gaza Strip, Palestinian President Mahmoud Abbas and Israeli Prime Minister Ehud Olmert are scheduled to meet Sunday in Egypt. This will be the first meeting between the two since Hamas forcefully took control of Gaza. FSRN's Ghassan Bannoura has more.
More UN Sanctions on Iran Possible (3:45)
Iran's chief nuclear negotiator Ali Larijani is scheduled to meet with the International Atomic Energy Agency on Friday. This comes just weeks after a senior Iranian official canceled a meeting with the IAEA. Meanwhile, the US State Department announced this week that the US and other United Nations Security Council members are at the "very early stages" of drafting a third UN resolution sanctioning Iran. FSRN's Saideh Jamshidi reports on the possible ramifications of another round of sanctions.
Indigenous Australians React to Officer Acquittal (3:40)
Australian Prime Minister John Howard today announced a crackdown on remote indigenous communities, allegedly in response to a report on widespread sexual abuse of children. The government plans to limit welfare payments and override Northern Territory laws in order to ban alcohol and pornography. Meanwhile, many indigenous communities are reeling from this week's acquittal of Australian police officer Chris Hurley, the first officer to go to trial over the death of an Aboriginal person in custody. Some are urging the victim's family to take civil action, while the Indigenous community prepares to protest ongoing Aboriginal deaths in custody. From Sydney, Erica Vowles reports.
Lawmakers Push to Defund School of the Americas (3:00)
Members of Congress are trying to shut down an American facility in which thousands of soldiers allegedly have been trained and gone on to violate human rights across Latin America. A vote to end funding for the School of the America's is expected to come up next week, and lawmakers are trying to gain enough support to close the camp for good. Matt Laslo reports from Washington.