June 20, 2007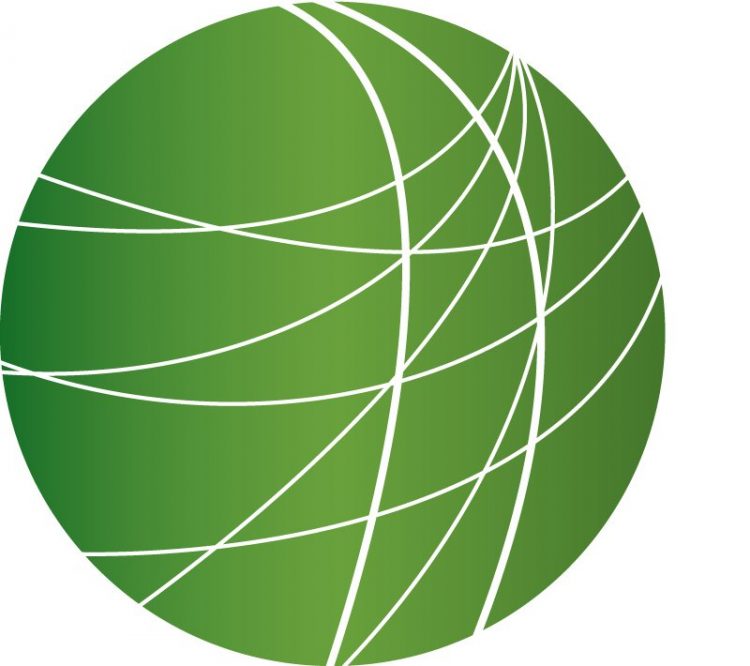 Headlines (5:44)
SITUATION IN GAZA REMAINS GRIM
Israel has sent tanks into the Gaza Strip and carried out airstrikes today for the first time since Hamas took control of the area a week ago. Meanwhile, the Israeli government is allowing all foreign nationals to leave Gaza and has permitted a number of Gazans into Israel for hospitalization. This, as the United Nations announced that Gaza could face serious shortages of basic food items like rice, flour, sugar, and cooking oil in the next 2 to 4 weeks if Israel does not open the territory's main cargo crossing. Israel controls all land and sea entry points into Gaza, as well as its airspace. The World Food Programme estimates that 80 percent of Gaza's population now relies on food aid.
CHINA NOW TOP POLLUTER
In other news, China has surpassed the United States in CO2 emissions, making it the world's number one polluter. This, according to a report released today in the Netherlands. The report sites the increased use of fossil fuels and China's cement production industry as the main causes for the increase. While overall CO2 levels are greater in China, Americans still emit four times more greenhouse gases per capita than their Chinese counterparts.
SOUTH AFRICAN STRIKE ULTIMATUM
The South African government has issued an ultimatum to striking public sector workers to either take a 7.5 percent pay raise and end their 3 week long strike, or the government will return to its original, lower offer. Tiny Magija reports from Cape Town.
The ultimatum issued today angered the unions, which have been demanding a pay increase of no less than 9 percent. Freddie Mohai of South African Democratic Nurses Union comments (sound) "The response of government and in particular the stance that they took of now tabling an offer and giving an ultimatum to trade unions that you either take this or we go back to our initial offer; that's the one attitude that we must condemn with the contempt that it deserves." Union leaders have been consulting with rank-and-file workers today to determine Labor's position before heading into talks with the government. Tonight's meeting of union representatives and government officials will likely decide the future of the public workers strike that is now in it's third week. For FSRN, I'm Tiny Magija in Cape Town.
SOLDIER'S WIFE FACES DEPORTATION
The wife of a US soldier missing in Iraq is facing deportation orders for entering the country without papers. Yaderlin Gerardo is the wife of Army specialist Alex Jimenez, who has been unaccounted for since an ambush on his unit on May 12th. His military ID card was found in an abandoned safe house with weapons, video equipment, and the ID of a fellow soldier captured in the same ambush. An immigration judge has put a hold on Yaderlin Gerardo's deportation orders since her husband went missing, but her status remains in limbo. Speaking to Boston's WBZ-TV, attorney Matthew Kolken said when Jimenez applied for his wife's legal residency, it tipped authorities off to her deportable status. If forced to leave the country, Yaderlin Gerardo would be unable to enter the United States for at least 10 years. Her attorney is seeking a hardship waiver.
FARMER'S BRANCH ORDINANCE IN COURT BATTLE
The Dallas, Texas suburb of Farmer's Branch will have to win a civil liberties lawsuit before it can implement an ordinance that bars undocumented persons from renting apartments. FSRN's Renee Feltz has more.
Farmer's Branch city council first passed the ordinance in January, and in a May referendum voters approved the measure 2 to 1. It requires apartment managers to verify their tenants are U.S. citizens or legal immigrants, or face fines of up to $500 per tenant per day. At the same time, opponents of the ordinance moved forward on a lawsuit filed by the American Civil Liberties union and Mexican American Legal Defense fund. Tuesday, a judge ruled they had a 'substantial likelihood' of winning the case on its merits. He blocked the enforcement of the ordinance until the trial is completed. The trial could take several months. The ACLU and MALDEF argue the ordinance pre-empts federal immigration law by forcing landlords to serve as federal law enforcement agents. The city's main supporter, council member Tim O'Hare argues federal law already makes it a felony to knowingly harbor an undocumented immigrant. More than 90 cities across the country have considered similar ordinances, and federal judges have blocked implementation of all the measures that have passed. For FSRN, I'm Renee Feltz.
AMISTAD RETURN VOYAGE RE-ENACTMENT
A replica of a 19th century slave ship will leave its home port of New Haven, Connecticut tomorrow to sail to Africa. Melinda Tuhus reports.
When 53 Africans were kidnapped in 1839 from what's now Sierra Leone and brought to Cuba, they managed to revolt and try to sail the ship, the Amistad, back home. But the ship was captured off the Connecticut coast and the captives were brought to New Haven, where they stood trial and eventually won their freedom and sailed home. But it's a story for today as well. Greg Belanger, executive director of Amistad America, says the slogan for the voyage is "Confronting the Past and Transforming the Future." As a band rehearsed for one of the departure celebrations, he explained: (sound) "One of the things to recognize is that enslavement still exists today, and that enslavement is ongoing and needs to be constantly brought into the public consciousness." The ship will sail first to England to help commemorate the 200th anniversary of the end of the trans-Atlantic slave trade, then on to Sierra Leone for a symbolic "homecoming." For FSRN, I'm Melinda Tuhus in New Haven.
Features
House Passes Bill to Fund Prosecution for Civil Rights Cold Cases
The House of Representatives overwhelmingly passed bill that would aggressively prosecute civil rights era murders. The Emmett Till Unsolved Civil Rights Crime Act aims to solve the more than 100 civil rights cold cases. The bill was crafted by Judiciary Committee Chair John Conyers, but received broad support in a 422-to-2 vote.
General Strike Grips Nigeria Over 15 Percent Fuel Hike (3:03)
A general strike in protest against a 15 percent hike in the cost of fuel has brought economic activity to a halt in Nigeria. Nigeria is the world's eighth largest oil exporter, but 65 million people – more than half the population – live on less than a dollar a day. Many Nigerians feel subsidized fuel is the only direct benefit they get from Nigeria's immense oil wealth. But the government – which spends billions of dollars on the subsidies – says the subsidies must go. Sam Olukoya reports from Lagos.
Jordan Imposes New Restrictions for Iraqi Refugees (2:30)
Today marks World Refugee Day, which commemorates the courage of millions of people who have been forced to flee their homes around the world. As chaos and daily devastation in Iraq continues, tens of thousands of Iraqis are fleeing to Jordan and Syria – the only two neighboring countries that have opened their borders to Iraqi refugees. But as FSRN's Oula Farawati reports from Amman, Jordan has recently imposed restrictions on the entry of Iraqis.
Bush Vetoes Stem Cell Research (2:53)
For the second time in as many years, President Bush vetoed stem cell legislation. He said he will urge federal agencies to research non-embryonic stem cells. Washington Editor Leigh Ann Caldwell reports.
Geneva Talks to Ban Cluster Bombs May Yield Little Results
Talks are underway in Geneva this week to ban cluster bombs within the framework of the 1980 Convention on Certain Conventional Weapons, which was ratified by 100 countries more than two decades ago. Cluster bombs are canisters that can be fired either by rocket or dropped from an airplane, and when opened up can disperse up to hundreds of bomb munitions, or "bomblets" that blanket an area – sometimes as big as two football fields – with explosives. Cluster bombs pose problems not only during, but after conflict. Estimates for the US stockpiles indicate that five to 30 percent of the bomblets fail to detonate as designed. They are similar to landmines in that if they are touched, picked up or kicked over, they detonate. Scott Stedjan is the Legislative Secretary for the Friends Committee on National Legislation and coordinator of the U.S. Campaign to Ban Landmines. He explains the threat that cluster bombs present for civilians.
Sectarian Attacks Increase as US Military Begins New Iraq Offensive
Three Sunni mosques were blown up today south of Baghdad – one day after an attack on a Shiite mosque yesterday killed at least 87 people. The sectarian mosque attacks come on the heels of a major US troop offensive against what the military terms "Al-Qaeda" militants northeast of Baghdad. FSRN's Hiba Dawood files this report.
House Holds Hearing on Violence in New Orleans (4:03)
It's been almost two years since the levees broke after Hurricane Katrina, and devastated New Orleans. Housing, healthcare, schools and the right to return continue to be top issues for a city whose recovery has been incredibly slow. Today the Senate Judiciary Committee held a hearing to take a look at the city's latest challenge: the growing crisis of violent crime. FSRN's Karen Miller has more.