July 11, 2007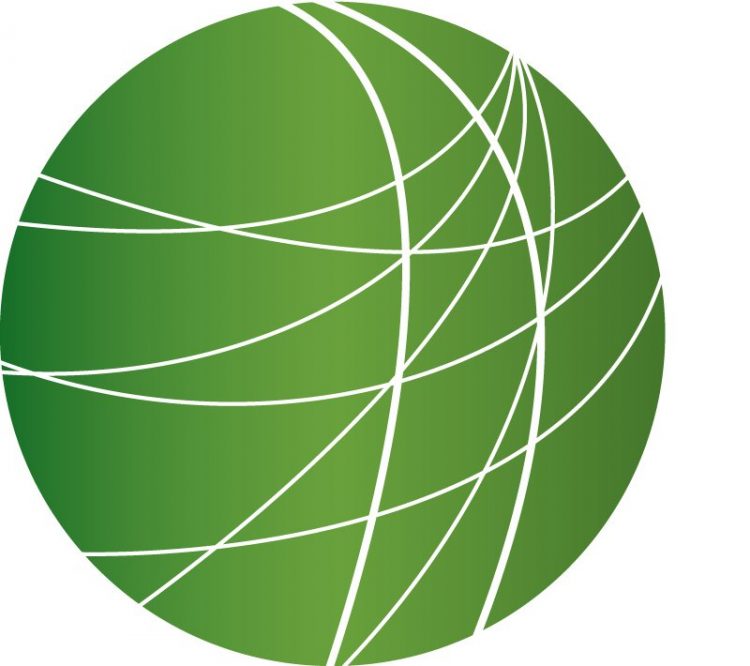 Headlines (4:57)
MEXICAN GUERRILLAS CLAIM PEMEX ATTACKS
A Mexican guerrilla group has claimed responsibility for a series of attacks on oil facilities that have paralyzed a part of the industrial sector. The Mexican government has responded by deploying thousands of soldiers across the country. Vladimir Flores reports.
The Popular Revolutionary Army, or EPR as its known by its acronym in Spanish, issued a communique yesterday in which it took credit for 8 explosions targeting the infrastructure of Pemex, Mexico's state-owned oil company. All of the explosions were in the central states of Guanajuato and Queretaro, outside of the EPR's traditional area of influence in southern Mexico. The blasts began last week and continued up until yesterday. The disruption in the flow of gas has forced auto manufacturers Honda and Nissan to temporarily close their factories in 3 states. The EPR stated that the attacks are to pressure the government to physically present two of their members who disappeared from Oaxaca City on May 25th. The guerrillas accuse the government of holding the two missing men in a clandestine jail. The state government of Oaxaca and federal authorities deny holding the two men in their prisons. Meanwhile, the government has declared a maximum alert and sent 18 thousand soldiers to guard the country's oil facilities. For FSRN in Oaxaca City, I'm Vladimir Flores.
CHILEAN JUDGE RULES IN FAVOR OF FUJIMORI
A Supreme Court Justice in Chile ruled against the extradition of a former president of Peru who faces charges of human rights violations and corruption. FSRN's Jorge Garretón has more from Santiago.
Peru's former President Alberto Fujimori scored a major victory when a Supreme Court Judge ruled the two charges of human rights violations and ten charges of corruption could not be proven under the terms of Chilean law. Justice Orlando Álvarez said in his 99 page decision that the charges filed by the Peruvian judiciary could not prove that Fujimori had active participation in each of the twelve charges. Speaking to reporters outside the Supreme Court building, Fujimori's lawyer said, his client was pleased with the decision. The lawyer said Fujimori arrived in Chile at end of 2005 to get a fair trial in an impartial court, arguing he could not get a fair trial in Peru. Peru's ambassador to Chile says his government respects the decisions of the Courts. And Chile's Interior Minister said they would not comment on court rulings. The ruling is now under review by the entire Supreme Court. If upheld, Fujimori will be free to pursue his political ambitions in either Peru or Japan. For FSRN this is Jorge Garretón in Santiago.
14 FILIPINO MARINES DIE IN ATTACK
Muslim separatist rebels have killed 14 marines in a clash in a southern Philippine province. The bodies of 10 beheaded soldiers were retrieved today, some 24 hours since the firefight erupted. Girlie Linao reports from Manila.
The nine-hour clash on Tuesday was the fiercest in months between government troops and Muslim separatist rebels in the southern Philippines. A marines spokesman said some 300 guerrillas ambushed about 50 troops on their way back to headquarters in the southern province of Basilan. The troops had checked out reports that an abducted Italian priest was being held in the town of Tipo-Tipo. Marines spokesman Lieutenant Colonel Ariel Caculitan said the rebels killed four troops on the spot and took 10 others. Caculitan said the bodies of the 10 marines were found early today, beheaded and mutilated. The separatist Moro Islamic Liberation Front or MILF said its forces were only defending themselves when the marines moved into their encampment in Tipo-Tipo. The MILF, which is holding peace talks with the government, said the marines should have coordinated their operations with the rebel group as required by the terms of their ceasefire agreement. The MILF has denied beheading and mutilating 10 of the marines. It has ordered an investigation amid fears that the clash could hamper plans to resume peace talks this month. For Free Speech Radio News, I'm Girlie Linao in Manila.
CRIMINAL BACKGROUND CHECKS WITHOUT CONSENT
Unionists, labor lawyers, civil and privacy rights advocates are calling on the Federal Trade Commission to enforce an existing rule that requires employers to obtain the consent of employees before before subjecting them to criminal background checks. The Center for Democracy and Technology says that unauthorized checks have in some cases resulted in the misidentification of workers as criminals, thereby leading to job loss with little to no recourse for the workers. The privacy rights group points out that many employers in the transportation sector have instated the practice of running criminal background checks on employees after a recommendation made last year by the Department of Homeland Security and the Department of Transportation. Workers at a number of transportation companies allege they were never informed that the background checks were optional or that bosses failed to notify them if the results of a background check caused action to be taken against them.
SECRET BALLOT UNION ELECTIONS UNDEMOCRATIC: REPORT
In other labor news, a political science professor trained at Yale University returned to New Haven, Connecticut, last night to deliver a stinging report on what he calls the the failure of democracy in workplace elections. Melinda Tuhus reports.
In his report, "Neither Free Nor Fair," political science professor Gordon Lafer charges that the National Labor Relations Board has subverted workplace democracy under the guise of secret ballot elections. He said such an election can't be fair if it follows an organizing campaign in which the employer enjoys many advantages over the union, such as access to the workers, and economic leverage over them. (audio) "You should know, as you may remember, when Saddam Hussein got 99 percent of the vote in his elections, he had secret ballots." Employers almost always call for elections under the NLRB when workers call for union representation. Bosses who break the already employer-friendly rules rarely face punishment. In the ongoing effort to organize 1,800 workers at Yale New Haven Hospital, a neutral arbitrator ruled the administration has violated many NLRB provisions but has suffered no consequences. Labor organizers have been fighting for a process in which the employer must recognize a union when a majority of workers sign a union card. Such a provision was included in the Employee Free Choice Act, which passed in the House of Representatives, but was recently killed in the Senate. For FSRN, I'm Melinda Tuhus in New Haven.
Features
House and Senate Hold Bush-Related Hearings (3:16)
A presidential pardon guaranteed that Lewis "Scooter" Libby would not serve time for his perjury conviction, but a House hearing today questioned why. Meanwhile, over in the Senate, President Bush intervened on what could or could not be said about the firing of US prosecutors. FSRN's Karen Miller has more.
Bi-Partisan Proposals for Iraq Fall Short of Withdrawal (3:18)
Senate Republicans blocked a measure to ensure the military receive more time between deployments. This was the first of many battles scheduled in the Senate over the war in Iraq in the next couple of weeks. As FSRN's Leigh Ann Caldwell reports, a number of bi-partisan proposals are being offered to alter the US' role in Iraq, but none of them call for a complete withdrawal.
Red Mosque Standoff Ends (4:36)
Pakistani security forces have completed their raid of Islamabad's Red Mosque after storming the compound early yesterday morning. The controversial mosque had been the site of an eight-day standoff with Islamic militants, which started with a shoot out between religious students and Pakistani security forces last Tuesday. At least 60 people died in the takeover, including ten soldiers. Clerics at The Red Mosque have been advocating for the implementation of strict Islamic Sharia law in the Pakistani Capital and students from the Mosque's religious school recently kidnapped six Chinese nationals for running a massage parlor. Neither the press nor the student's parents have been allowed near the compound and hospitals have also been sealed off, making the official death toll hard to confirm. The massive raid has put President Pervez Musharraf in a difficult position – between Radical Muslims who want an Islamic Republic, and secularists who want a democracy. Host Aura Bogado spoke with Adil Najam, Professor at the Fletcher School of Diplomacy at Tufts University, and the Editor of All Things Pakistan, a news blog.
Australia's Controversial Indigenous Crisis Plan (3:27)
Australian government teams conducted health checks of Aboriginal children today in Hermannsberg, a remote Indigenous community in the country's north. The examinations are the first in a territory-wide response to a report documenting widespread child abuse. The controversial response has seen the army, doctors and government bureaucrats roll into the Northern Territory. As Erica Vowles reports, some remain concerned about the intervention, which involves banning alcohol, quarantining welfare payments and taking over control of Indigenous land.
The Peace Mom Caravan (3:36)
Peace mom Cindy Sheehan came to national prominence when she demanded a meeting with President Bush and an explanation of what noble cause her son died for in Iraq. In the process, she brought mainstream attention to the call to bring the troops home. Sheehan retired, only to return a few months later. Renee Feltz reports from Houston on how Sheehan hopes to galvanize attention to calls for the impeachment of President Bush and Vice President Dick Cheney.
Corbin Harney Remembered (2:27)
Corbin Harney, spiritual leader of the Western Shoshone passed away yesterday of cancer, on Turtle Island, Santa Rosa, California. Harney led the successful resistance to stop the Divine Strake, a nuclear testing plan on Shoshone Lands in Nevada, earlier this year. Christina Aanestad reports on how people will remember Harney.