August 01, 2007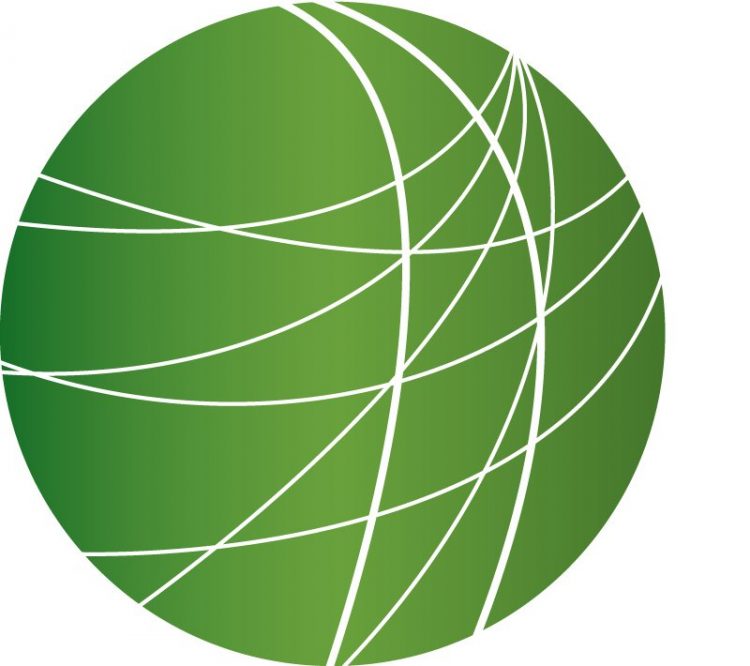 Headlines(5:34)
UNSC APPROVES WORLD'S LARGEST PEACEKEEPING OPERATION
The United Nations Security Council has unanimously authorized a joint force of 26 thousand United Nations and African Union troops for peacekeeping operations in Sudan's war-torn Darfur region. The first troops with the "hybrid" force are due to arrive in October to relieve the 7,000 African Union troops already on the ground. Once it comes into full force, it will be the largest peacekeeping operation in the world.
HEATHROW SEEKS TO PREVENT CLIMATE PROTEST
Today the operator of one of the world's busiest airports – London Heathrow – launched a High Court bid to allow police to prevent five thousand members of various environmental groups from joining a climate change protest camp outside the airport. From London, Naomi Fowler reports.
The owners of Heathrow airport BAA want to ban this eight day climate change camp planned for August. If they're successful, protesters may be barred from within 100 yards of any airport building, traveling on sections of the London underground, two motorways, two central London train platforms going to and from Heathrow airport and the Heathrow Express. An injunction on this scale hasn't been seen in the UK since the miner's strike in the 1980s. The aviation industry wants to almost double Heathrow airport's capacity by increasing flights and building a third runway. Campaigners say the battle to stop them is one of the most important environmental battles in Western Europe. Leo is from Plane Stupid, which campaigns against airport expansion and short haul flights: (audio) "The decisions about whether to build more airports are being taken now and the idea at the moment is really to frighten those people that are making those decisions into reconsidering. Climate change is happening already and we're staring down the barrel of that right now so fingers crossed, may be we will all come together and actually turn this situation around." Protesters are now waiting to see to what extent their peaceful protest may be limited by the High Court. This is Naomi Fowler in London for Free Speech Radio News.
EXTENT OF WHITE HOUSE AUTHORIZED SURVEILLANCE LARGER THAN THOUGHT
National Intelligence Director Mike McConnell has acknowledged that the extent of the Bush Administration's surveillance program is larger than previously documented. McConnell wrote in a letter to Republican Senator and Judiciary Committee member Arlen Specter that activities go beyond the warrantless wiretapping of telephones and email under the so-called Terrorist Surveillance Program. The letter also reveals that a single executive order signed in late 2001 directed the National Security Agency to carry out a number of different surveillance programs, only one of which has become public. The revelation comes as the White House is seeking congressional support for major reforms to the Foreign Intelligence Surveillance Act.
SENATE HEARING ON CREDIT SCAMS
A top consumer advocate told the Senate Commerce Committee yesterday that thousands of Americans are pouring money down the drain by hiring credit repair companies. The Committee hearing explored the problem of telemarketing and credit fraud. Matthew Lasar reports.
The Senate Commerce Committee held this hearing because consumer groups want the nation's law regulating credit monitoring companies to be strengthened. It is particularly weak now, they say, in protecting consumers against companies that promise that they can fix their credit problems. [faulker1] "Credit repair clinics prey on consumers with false promises that they can remove accurate, adverse items such as bankruptcies, charge-offs, late payments…It cannot be done." That's attorney Joanne Faulkner of the National Association of Consumer Advocates speaking before the Senate Commerce Committee. She says that credit repair companies submit about 4 million meritless disputes to the credit bureaus. That's money down the drain, often spent by families desperate to get out of debt. Faulker says that loopholes in the 1996 Credit Repair Organizations Act needs to be fixed to stop these scammers. For example, the law says that credit repair companies can't be paid until the services they promised are performed. [faulkner2] "So that they will charge $75 for a set up file. They will charge $40 for a monthly report, even though nothing has been done in that month." Reporting for FSRN, I'm Matthew Lasar.
WALL STREET JOURNAL TAKEOVER DEAL SEALED
Rupert Murdoch's News Corp has sealed the deal to acquire the prestigious Wall Street Journal newspaper. Leslie Hill, a member of the Bancroft family that controls the paper, has resigned from the Dow Jones board of directors in protest. While even opponents of the sale conceded it made sense from a financial standpoint, many were unwilling to sacrifice the paper's independence to a media empire steeped in sensationalism. The Wall Street Journal has been in circulation for over a century and is the second largest newspaper in the United States.
THIS DAY IN MEDIA HISTORY
And finally, one year ago today thousands of women in the southern Mexican state of Oaxaca took over the broadcast facilities of the state-run television and radio station in protest of biased coverage against the popular uprising to oust the governor. It was the first time in history that a protest movement had taken over and held a television station. The women broadcast documentaries and invited guests from the state's marginalized communities to tell their stories on the air. They broadcast for 3 weeks straight until paramilitaries attacked the antenna site and destroyed the transmitter with gunfire. Hours later on August 21st 2006, members of the Popular Assembly of the People of Oaxaca took over every commercial radio station in the state capital.
Features
Rumsfeld Returns to Capitol Hill(3:36)
Former Defense Secretary Donald Rumsfeld conceded today that the military inappropriately handled the death of Army Ranger Patrick Tillman who was killed in Afghanistan by so called friendly fire. Rumsfeld and top army officials however blamed it on a breakdown of the system. FSRN's Leigh Ann Caldwell reports.
Congress Debates Healthcare for Kids>(2:24)
Congress continues to debate a proposal known as SCHIP…that would greatly expand health care insurance to children. However, President Bush says he'll veto it if the bill reaches his desk. From Capitol Hill, Karen Miller reports.
New FCC Rule for Auctioning Airwaves(4:35)
The Federal Communications Commission has set the ground rules for how a valuble portion of the public airwaves will be auctioned off in January. Eric Klein has more.
China/US Trade Struggle(4:04)
US-China trade relations are under strain after a series of food and product scandals has resulted in both sides putting a halt on imports. Last year China exported more than $2 billion dollars in food products to the United States. But the US is now pledging to tighten import regulations after a number of contaminated Chinese products made it onto the shelves. And this month China rejected imports of meat products from several US producers saying they were tainted with bacteria and pesticides. In Beijing, Elise Potaka takes a look for FSRN.
Lebanon Vows to Rebuild Palestinian Refugee Camp(2:54)
Today Lebanese honored the fallen soldiers fighting at the Nahr al-Bared Palestinian refugee camp to celebrate Army Day, an event created to rally the divided country in national unity. Lebanon's political leaders have vowed to work with the United Nations and foreign donors to ensure that Nahr al-Bared camp is fully rebuilt. But, as Simba Resseau reports, many are wondering about the accountability of a Lebanese government that has treated Palestinian refugees as unwanted guests.
Abuses at Immigrant Detention Centers(2:56)
A US District Court Judge denied a request last week by the government to drop a permanent injunction to guarantee due process rights to immigrants in detention centers. The judge said the injunction is necessary because those detained are still lacking basic protections. Rashi Kesarwani has more.