January 03, 2007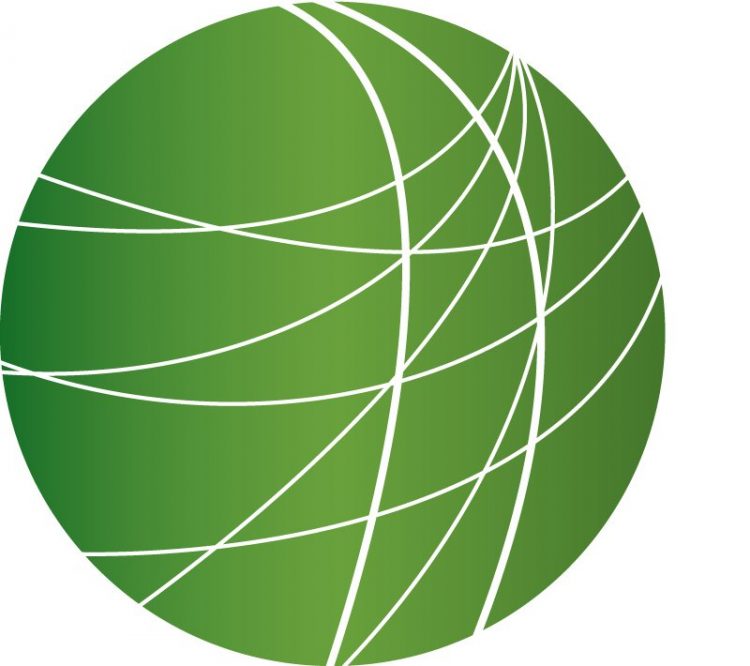 Headlines (5:05)
BANGLADESH ELECTORAL TURMOIL
A powerful alliance of opposition parties in Bangladesh today announced it will boycott the upcoming elections, alleging serious flaws in the country's electoral system. Bangladesh has been immersed in a severe political crisis for months and pre-electoral violence has killed more than 40 people since a caretaker government took over in late October. Former Prime Minister Sheikh Hasina, leader of the 14-party alliance, said today that protesters plan to carry out a nationwide strike on Friday and a transportation blockade on Sunday and Monday to agitate for "free and fair" elections. Bangladesh will hold general elections on January 22nd.
NO REFUGE IN KENYA FOR SOMALI REFUGEES
Kenya has closed its border with Somalia and has begun to deport hundreds of refugees who have fled recent fighting between Islamist militias and Somali government troops backed by Ethiopian soldiers. Abdurahman Warsameh reports from Mogadishu.
The Kenyan government says the deportations are to prevent the infiltration of Islamist fighters into Kenyan territory, but humanitarian organizations, including the Kenyan Red Cross, accuse the authorities of violating international law by sending refugees back into conflict zones. The transitional Somali government has not officially reacted to the news of the deportations, but a government spokesman earlier this week asked neighboring countries to close their borders with Somalia to the fleeing Islamist fighters. Sixteen years of civil conflict in Somalia has already driven thousands of refugees into Kenya. Meanwhile, public and media furor broke out in Mogadishu today after the deputy Prime Minister Hussien Aideed made a statement that was widely interpreted as a government policy to incorporate Somalia into Ethiopia. Hussien told Clan elders that Somalia and Ethiopia could have unified passport, currency, and army and that the borders between the two nations should be erased so that people and goods could follow smoothly. The Somali interim government swiftly distanced itself from the statement, saying it represented the minister's personal views. The statement further fuels skepticism by the general public of Ethiopia's true intentions in Somalia. Reporting for FSRN, this is Abdurahman Warsameh in Mogadishu.
OPERATION TIJUANA
Mexico's Security Cabinet has sent over 3,000 soldiers and federal police agents to the border city of Tijuana as part of a new operation to supposedly crack down on drug trafficking and organized crime. Officials have announced that Operation Tijuana could soon extend to other parts of Mexico. The so-called "mixed operation" allows the Mexican military to carry out functions traditionally reserved for civilian police forces.
POLICE CHARGED WITH KATRINA SHOOTINGS
In New Orleans, six police officers are in jail today for allegedly shooting six evacuees escaping post-Katrina flooding. Christian Roselund has more from New Orleans.
The six officers are charged with murder or attempted murder for the September 4, 2005 "Danziger Bridge" incident that left a forty-year old retarded man and a teenager dead. The officers shot four others who survived their wounds. Jennifer Vitrie, director of the group a fighting Chance was an investigator in the case. (sound Vitrie) "It's a step towards justice for these families…" A seventh officer charged with attempted murder was released on bail yesterday. The seven officers were surrounded by a crowd of supporters and a small group of protestors when they turned themselves in. They are due in court later this week. New Orleans District Attorney Eddie Jordan has not said if the death penalty will be sought in the case. For FSRN in New Orleans, I'm Christian Roselund.
SUZANNE SWIFT TO BE RELEASED FROM ARMY BRIG
Suzanne Swift is due for release today from the brig at the Bangor Naval base near Seattle after serving a 30 day sentence for going absent without leave from the military. Swift says she refused to return to her unit after being subjected to sexual abuse and harassment. Mark Taylor-Canfield has more from Seattle.
Although one accusation of sexual harassment against a fellow soldier at Fort Lewis was substantiated by Army investigators, Swift accepted a plea bargain in order to avoid a potential two year jail sentence. The former US Army Specialist was found guilty last month of being Absent Without Leave. She was demoted at her court marshal to the rank of Private and was sentenced to a month in jail. Although Swift has served her sentence and will be released today, she will still be required to complete her five-year period of enlistment. Swift's supporters, including her mother Sarah Rich and former US State Department diplomat Ann Wright claim she is suffering from Post Traumatic Stress Disorder and should be given an immediate medical discharge. This is Mark Taylor-Canfield reporting for Free Speech Radio News in Seattle.
MASSIVE LAYOFF AT PHILADELPHIA INQUIRER
The company that owns the Philadelphia Inquirer today sent pink slips to 71 newsroom employees. The Inquirer is the largest newspaper in Pennsylvania. The layoffs, which take effect in 2 weeks, will eliminate 17 percent of the Inquirer's editorial staff. Most of the layoffs are based on seniority.
Features
Dem's Plan for 110th Congress (3:40)
Democrats are prepared to take the reigns of Congress tomorrow. They have presented their plan to pass a series of domestic policy bills during the first few weeks of the session. Absent from that plan – Iraq. And as FSRN's Leigh Ann Caldwell reports, lawmakers are lacking a concrete strategy to address the war, but peace groups are demanding one.
FBI Agents Describe Abuses at GITMO (4:40)
More than three years after the ACLU filed a freedom of information request with the FBI, the agency has finally released documents giving official, first hand accounts of detainee abuse at the US prison facility in Guantanamo Bay, Cuba. More than two dozen FBI agents describe the treatment they witnessed — detainees chained hand and foot to the floor for 18 hours or more in the fetal position with no food or water and forced to urinated or defecated on themselves. A detainee left nearly unconscious on the floor next to a pile of his own hair. Another gagged with duct tape that covered much of his head. Earlier today I spoke with ACLU attorney Amrit Singh about the significance of these new documents.
Singh: "These documents provide further detail on the responses from FBI personnel to a special inquiry initiated by the FBI inspection division. They provide more detail, they also show the scope and scale of the abuse. One document describes an FBI agent's observation that a prisoner's fingers appeared to have been broken and when he inquired as to why the prisoner's fingers were broken he was told the prisoner had been non-compliant with a prison guard and a rapid reaction team had brought him into compliance subsequently. So it shows that excessive force was being applied to prisoners at Guantanamo Bay. And what's significant is these are FBI eyewitness accounts, they can't be discounted or dismissed by the Bush Administration. They need to be taken seriously and they only underscore the need for an independent investigation.
Singh said the details of the FBI accounts are shocking and reflect unlawful torture and abuse.
Singh: "I think no one would argue the breaking of fingers and physical injury would amount to extreme and excessive use of force that is not permitted under domestic or international law. So I think the records really speak for themselves. We have previous accounts by prisoners who have been released already in which prisoners describe their abuse in detail but the Administration has on several occasions discounted these accounts. These documents show that the FBI's own agents witnessed some of the abuse and they cannot be discounted."
The new FBI documents could be used as evidence in pending lawsuits against Defense Secretary Donald Rumsfeld and other US government officials. Both the Center for Constitutional Rights and the ACLU are representing plaintiffs in suits charging the US with mistreatment of detainees.
The ACLU wants to use these documents to push for an independent investigation into the widespread and systemic abuse of detainees. Sigh said their litigation will continue as the both the CIA and Defense Department are continuing to withhold information.
Singh: "There are a number of Defense Department documents for example that relate to interrogation techniques applied in Afghanistan that we still have not received. There are a number of CIA documents relating to interrogation techniques authorized by the Justice Department for use on detainees held in CIA custody and there is an executive order signed by President Bush apparently that authorizes setting up detention centers abroad and possibly the use of interrogation techniques."
Amrit Singh is an attorney with the ACLU. The FBI has posted the eye-witness accounts of detainee abuse on the agency's website.
Anger at Transfer of US Marine Convicted of Rape in Philippines
The Philippine government is facing growing public outrage over the transfer of a US Marine convicted of rape to the US Embassy. Lance Corporal Daniel Smith is appealing his December 4th conviction and 40-year prison sentence. As Girlie Linao reports from Manila, the government is appealing to the public to support Smith's transfer, saying the move is aimed at saving relations with the US government.
Ban Ki-Moon Begins New Post at UN (2:00)
Ban Ki-Moon began his 5-year term on Tuesday as the new Secretary General of the United Nations. Though he says he begins with feelings of hope and promise, he acknowledges the scope of work ahead of him.
Ban Ki-Moon: "I start my duties at a daunting time in international affairs. I hope that we'll be able to resolve peacefully as soon as possible on these very serious issues."
Ban Ki-Moon, former foreign minister of the Republic of Korea, and new Secretary General of the United Nations speaking to the U-N press corps in New York on his first day in office.
Iraqi Refugees in Jordan (3:40)
Human rights experts are calling the Iraqi migration outside the country "the fastest-growing humanitarian crisis in the world." According to the UN, some 1.8 million Iraqis have fled to neighboring countries to escape the violence. The Washington-DC based Refugees International says the United States and its allies is in denial about the refugee crisis, and doing little to help house and feed the exiles. One country Iraqis are fleeing to is Jordan, where some exiles say that while they have been welcomed by the government, they feel isolated and resented by the Jordanian people. FSRN's Oula Farawati reports.
Mumia Commentary: "Saddam on the Gallows " (2:37)
Human rights groups and even some world leaders continue to criticize the execution of Saddam Hussein, and want the event to raise more awareness about the death penalty both in the US and around the group. from his own cell on Penn Death Row a commentary on the execution from Mumia Abu Jamal.