September 17, 2007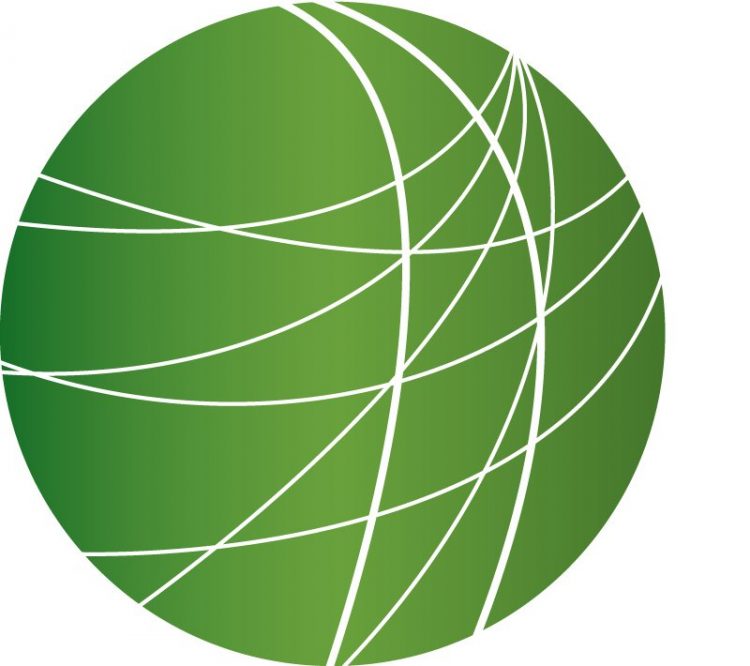 Headlines(6:40)
IRAQ TO BAN BLACKWATER CONTRACTORS
Iraq's Interior Minister today ordered the cancellation of the Iraqi operating license of the Blackwater security firm. The move comes in response to a deadly shootout in Baghdad yesterday. Blackwater personnel allegedly fired randomly at bystanders after the convoy they were guarding came under attack. At least 8 people died in the incident. Iraqi authorities say the incident is now the subject of a criminal investigation. The immunity that protects US troops from criminal prosecution in Iraq supposedly does not apply to private security contractors.
US TO GIVE JORDAN 78 MILLION FOR IRAQI REFUGEES
The United States government has announced it will give Jordan $78 million to help the Kingdom accommodate Iraqi refugees. Oula Farawati reports.
The government of Jordan estimates the 750,000 Iraqi refugees inside its borders cost it $1 billion a year, stretching the resources of a country of just 5.6 million. Eight million dollars of the American aid will go to assist the Ministry of Education in providing education for some 40,000 Iraqi refugee children who have enrolled in Jordanian schools. Iraqi Ambassador to Jordan Saad Hayyani: (audio) "The most important thing for Iraqis on this land is the issue of health and education. Other issues remain a top concern and would be discussed with host countries which are of course entry and residency." The US Embassy in Amman said the multi-million dollar package is in addition to the $454 million in economic and military aid already appropriated this fiscal year for Jordan. In Amman, Jordan, this is Oula Farawati reporting for FSRN.
EU COURT UPHOLDS VERDICT AGAINST MICROSOFT
Microsoft lost its first appeal today against a 2004 European Union anti-trust ruling. The ruling includes a fine of nearly $690 million. The case began 9 years ago with a complaint against Microsoft for refusing to share information to make its systems compatible with competing programs. Judges today upheld the ruling to force Microsoft to disclose some of its code in order to permit competitors to write programs that can interact properly with Windows. The Microsoft practice of bundling media players into the its operating systems has also been deemed unfair to competition from other media players. A majority of the world's computers use a Windows operating system.
CONSERVATIVE MAINTAIN MAJORITY IN GREEK ELECTIONS
As predicted in the polls, Greece's conservative ruling party won another term in government in Sunday's elections. Aris Oikonomou reports.
(audio) Supporters of the ruling party flooded the streets of Athens last night upon news of their latest victory at the polls. Prime Minister Konstantinos Karamanlis' New Democracy party will maintain a slight majority in Parliament – winning 152 of 300 seats. The center-left PASOK, Socialist Party, suffered a significant setback with its worst electoral performance since 1990. PASOK still holds 38 percent of parliament with 102 seats. The real winners of Sunday's election were the smaller parties. The Greek Communist Party nearly doubled its presence in Parliament by winning 22 seats. The Radical Left Coalition, Syriza, also doubled its number of seats to 14. Finally the far-right party, LAOS, got 10 seats. For FSRN this is Aris Oikonomou from Thessaloniki.
CARACAS TO HOST COLOMBIAN HOSTAGE TALKS
Colombia's FARC guerrillas have agreed to send a high-level delegation to Caracas for talks mediated by Venezuelan President Hugo Chavez. Chavez has offered to facilitate talks between the Colombian government and the FARC guerrillas over the fate of political hostages. The armed group wants the release of imprisoned guerrillas in exchange for about 50 hostages. In a videotaped message, the FARC spokesman proposed the talks take place on October 8th – the 40th anniversary of the assassination of Latin American revolutionary, Ernesto "Che" Guevara.
FLOODS ACROSS EAST AFRICA
Major flooding has affected a large swathe of East Africa. In Northern and Eastern Uganda alone, the floods have displaced more than 200,000 people. Emmanuel Okella reports from Kampala.
International aid agencies and the Uganda government have been distributing food aid while putting out a call for more help. Musa Ecweru is Uganda's junior Minister for Disasters: (audio) "We have now secured resources that can feed about 300 thousand people at least for one month from today as we are talking. As government we are committed but we are not in control of the heavens." The school third term calendar opened in Uganda today but nearly 200 schools in the affected areas remain closed. Flood victims are also suffering a range of diseases from scabies to fungal infections caused by exposure to filth and fecal material from swampy environments. 21 deaths have so far been reported. Prolonged rains have also been affecting large parts of Ethiopia, Rwanda, Sudan and Kenya with at least 100 deaths reported so far. This is the heaviest rainfall in the region in 35 years and authorities warn that the worst is yet to come. For Free Speech Radio News, Emmanuel Okella reporting from Kampala, Uganda.
TEN MOST POLLUTED CITIES
An Independent environmental group in New York has named the world's ten most polluted places. KPFA's Kellia Ramares has the story.
Cities in Russia, two former Soviet republics, China, India, Peru and Zambia make up The Blacksmith Institute's list. The list is alphabetical by country and without ranking. The pollution is mainly caused by chemical, metal and mining operations. Meredith Block, Vice President of the Blacksmith Institute, says the Instute's focus is on pollution that is especially harmful to children. (audio) "For Blacksmith Institute, we focus on the heavy metals as being the most threatening pollutants because they tend to impact children the most. They are neurotoxins, and we're talking about lead, cadmium, chromium, mercury. So they can potentially stunt the development of young children and they're widespread." Also on the list is Chernobyl, the site of the world's worst nuclear accident. The pollution there accounts for an estimated 5.5 million cases of the roughly 12 million people affected by the severe pollution in the listed cities. For FSRN, I'm Kellia Ramares.
Features
Bush Nominates Michael Mukaswy for Attorney General(3:49)
President Bush announced today that he has selected Michael Mukasey to be his new Attorney General. Lawmakers on Capitol Hill seem to like Mukasey but human rights activists say they aren't convinced yet. Matt Laslo reports from Washington.
First Jena Six Conviction Overturned(4:30)
A Louisiana court of appeals has repealed the conviction of 17 year-old Mychal Bell – one of half a dozen youth charged in what's come to be known as the Jena Six case. In August of last year, a black student asked to sit under the so-called Tree of Knowledge, typically reserved for white students. The next day, nooses were hung from that tree by white students. A sequence of fights took place between white and black students. After a fight that took place at a local party, Justin Sloan, who is white, was charged with battery and put on probation. In contrast, six black students who were involved in another fight a few days later were charged with attempted second-degree murder. Mychal Bell, who was 16 at the time of the fight, was charged as an adult and convicted of aggravated second-degree battery and conspiracy to commit aggravated second-degree battery in June. More than 50,000 people were expected to descend on Jena, Louisiana this Thursday, when he was to be sentenced. Host Aura Bogado spole with James Rucker, Executive Director for colorofchange.org, one of several groups that led the mobilizing effort for the Jena Six.
Italian Demonstrators Protest US-NATO Military Base(4:00)
3,000 people participated in Italy's "No Dal Molin" Festival this weekend, demonstrating against the construction of a US-NATO Military base in Vicenza. FSRN's Diletta Varlese reports.
Critics Say Florida Mayor Sets Attacks on Queer Community(3:45)
Fort Lauderdale, Florida's Mayor Jim Naugle has been engaged in what some critics are calling a fierce campaign of hate against Broward County's gay and lesbian residents and tourists this summer. Free Speech Radio News' Sean Kinane reports.
Thousands Descend on Washington to Call An End to the War in Iraq(2:05)
Thousands of people converged on Washington, DC Saturday demanding an end to the war, and the withdrawal of US troops from Iraq. As FSRN's Naji Mujahid reports, peace activists and Iraq war veterans took to the White House to make their voices heard.