October 18, 2007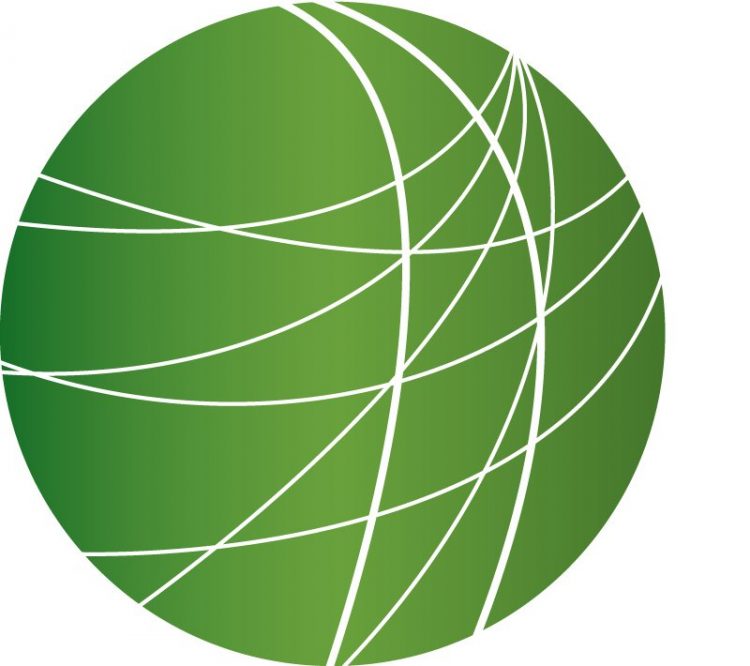 S-CHIP Veto Stands
Critics Condemn World Bank and IMF Meeting Priorities
Victim of Extraordinary Rendition Testifies
Nepal's Parliament Faces Stalemate
Activists Say Federal Public Housing Policy Needs to Change

California Health Care Advocates Want Reforms
HEADLINES
Bhutto Returns to Pakistan
Benazir Bhutto has returned to Pakistan after 8 years of self-imposed exile. The former prime minister's return comes amid uncertainty regarding the status of corruption charges against her in Pakistan and money laundering cases abroad. Devin Theriot-Orr reports:
Former Prime Minister Benazir Bhutto landed in Karachi this afternoon, greeted by over 200,000 supporters from her Pakistan People's Party. Ms. Bhutto left Pakistan in 1999 to avoid pending corruption charges stemming from alleged kickbacks she received while in office. Bhutto stands accused of receiving $12 million in exchange for awarding a customs contract to two Swiss companies. The Swiss investigating judge said today that there was "no doubt" that Bhutto's behavior was "criminally reprehensible", but stated that Switzerland may be unable to proceed with the case due to the amnesty granted to Bhutto by the National Reconciliation Ordinance signed into law by President-General Pervez Musharraf two weeks ago. The NRO, passed by Musharraf just one day before his crucial re-election bid, came on the heels of U.S.-backed talks to negotiate a power-sharing agreement. However, Bhutto faces several obstacles in her bid to lead the PPP to victory in upcoming parliamentary elections. She is ineligible to become Prime Minister a third time, and the constitutionality of NRO, as well as Musharraf's re-election bid, are facing challenges in Pakistan's high court. For FSRN, this is Devin Theriot-Orr in Lahore, reporting.
Dueling Visions on FISA Legislation
The Senate Intelligence committee is finalizing its version of FISA legislation. Senate Democrats have conceded to a Bush Administration request for a measure to grant retroactive immunity from prosecution to telecommunication companies that handed over private customer data without a warrant. The House of Representatives postponed a vote on its version of the surveillance bill when moderate and progressive Democrats withdrew their support last night. It seems unlikely at this point that the House would pass the Senate bill with the telecom immunity provision.

Two Priests Begin Prison Sentences For Anti-Torture Action
Two Catholic priests have begun serving prison sentences for protesting against torture at an Arizona military base. Amanda Shauger reports from Tucson.
Fathers Steve Kelly and Louis Vitale each began serving a five month sentence yesterday for charges incurred in their November 2006 attempt to deliver a letter denouncing torture to Major General Barbara Fast, then commander at Fort Huachuca in Arizona. Fast was the Senior U.S. Army Intelligence officer in Iraq at the time of the Abu Ghraib scandal. Fort Huachuca is home to the US Army Intelligence Center and School. The two priests pleaded "no contest" to trespassing charges and of failure to obey an officer after the presiding judge threw out the possibility of a jury trial or the use of official documents from the Abu Graib scandal in their legal defense. Father Kelly, speaking before the start of his incarceration: (clip) "We will keep trying to stop the teaching and practice of torture whether we are sent to jail or not. We have done our part for now. Now it is up to every woman and man of conscience to do our part to stop the injustice of torture." Father Kelly and Father Vitale refused to negotiate for a supervised release as it came with conditions that would have barred their association with any members of groups that risk arrest as part of non-violent direct action campaigns. For FSRN, I'm Amanda Shauger in Tucson, Arizona.

ESMA "Mega Trial" Opens in Argentina
Court proceedings opened today in the so-called mega-trial of military personnel who worked in the ESMA Navy Mechanics School; Argentina's most notorious clandestine detention center. FSRN's Marie Trigona files this report.
Former naval officer Hector Febres stands accused of four cases of kidnapping and torture during his service at the ESMA Navy Mechanics School in Buenos Aires. This is the first trial held for human rights crimes committed at the ESMA, where an estimated 5,000 people are thought to have been tortured and killed in the late 70s and early 80s. Osvaldo Barros survived the terror inside the ESMA. (Audio clip) "That the trial begins is good and important. But at the same time is a bitter feeling because after so many years and so many officials identified and charged for repressive acts, the court is going to try only one for torturing four survivors." The plaintiffs in the case accuse the naval officer of directing torture sessions in the ESMA's basement. The trial that opened today is the first of at least 200 pending cases against former military officers for crimes linked to the ESMA Navy Mechanics School. For Free Speech Radio News, I'm Marie Trigona in Buenos Aires.
FEATURES
S-CHIP Veto Stands (2:30)
The House has failed to override the high-profile Presidential veto of the State Children's Health Insurance Program. S-CHIP gained the support of 273 members of Congress, but fell nine short of the number needed to override the veto. This, despite the legislation initially passing with the two-thirds majority needed to push the bill into law. This time around, the legislation didn't gain the support of any additional Republicans. But as FSRN's Leigh Ann Caldwell reports, this debate isn't yet over.

Critics Condemn World Bank and IMF Meeting Priorities (2:46)
Today, the World Bank and the International Monetary Fund kicked off joint meetings in Washington DC. Protesters were few and scattered, with the bulk of larger actions scheduled to begin tomorrow. The meetings come in the wake of a corruption scandal at the World Bank this spring that forced the resignation of then-president Paul Wolfowitz. Since then former US trade representative and Deputy Secretary of State Robert Zoellick has taken the helm at the bank.
This morning, Zoellick and outgoing IMF Manager Rodrigo Rato laid out the overall agenda of the meetings – with a focus on issues such as emerging global markets and the status of agriculture in developing countries. But critics of the World Banks say what they really need to talk about is global warming, debt cancellation and limiting America's influence. Karen Miller has more from DC.

Victim of Extraordinary Rendition Testifies (2:41)
For the first time, the Canadian victim of the US's secret extraordinary rendition program testified before Congress. Today, Maher Arar gave insight into the US's controversial CIA-run program that covertly sends alleged terrorism suspects to countries that torture. He was unable to attend the hearing in person because the US has banned him from entering the country. Instead, he spoke to lawmakers through videoconference. His gripping testimony expressed details…
Nepal's Parliament Faces Stalemate that Undermines Shaky Peace Agreement (4:43)
The political crisis in Nepal continued this week. The Nepalese Maoists' demands to end Nepal's monarchy and adopt a proportional representation voting system went unanswered. The current interim parliament met twice to resolve the crisis. But Maoists rebuffed the political body's attempts, refusing to budge from their two demands, which the congress had rejected outright.
Meanwhile, the Nepalese speaker of the interim parliament rescheduled for a third time its meeting on the issue. The parliament is waiting until the end of a 10-day national festival to meet. October 29th is the new date, and the two camps will continue to try and reach a consensus on the issues. But political observers are skeptical that the Maoists and the Nepali Congress will be able to hash out an agreement. And the conflict threatens to dismantle last year's peace deal. PC Dubey reports from Katmandu.
Activists Say Federal Public Housing Policy Needs to Change (4:17)
Since the 1980s, national housing policy has shifted, with Congress slashing federal funding for Section 8 and public housing. According to the National Housing Institute, under President Ronald Reagan, funding for Section 8 programs fell nearly 80-percent. The housing assistance program did not fare much better during the Clinton '90s and Bush 2000s.
To make up for this decrease in government assistance, local Public Housing Authorities nationwide have had to come up with their own budget solutions. Despite this, some low-income housing advocates say cutbacks are displacing the people who need housing the most. And as Puck Lo reports, Oakland, California is in the crossfire of this battle.
California Health Care Advocates Call on Governor to Push through Reforms (2:50)
A coalition of California healthcare advocates launched a 48-hour vigil at Governor's district offices around the state today. They are urging Governor Arnold Schwarzenegger to back comprehensive affordable health care coverage. Political and health care analysts alike are watching the state's debate, because Schwarzenegger's plan is similar to one proposed by Senator and presidential candidate Hillary Rodham Clinton. Max Pringle reports from Pacifica station KPFA in Berkeley.