November 14, 2007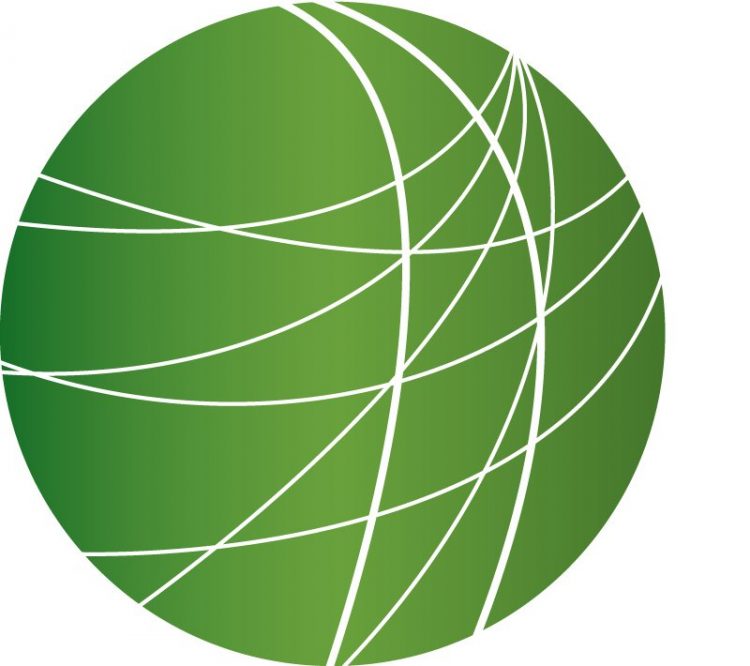 HEADLINES
PUBLIC WORKERS STRIKE IN PARIS
French police report 200 miles of traffic jams today, as public transportation workers strike in defense of their retirement benefits. Gas and electricity workers have also joined the work-stoppage. Tony Cross reports from Paris:
Paris was gridlocked today as train service was cut throughout the country. Electricity workers cut off power to offices of the ruling party, the U-M-P, and restored it to some families who've been unable to pay their bills. But, reports indicate there are less strikers on the Paris Métro today than during a similar stoppage a month ago. And the largest union involved, the C-G-T, last night announced a new compromise. It said it's ready to negotiate industry by industry, so long as the government is present. Ministers seem ready to accept the offer. The government wants to scrap the industry-wide agreements that allow workers to retire on full pension after paying contributions for 37-and-a-half years. During the presidential election, Sarkozy had pledged to bring them in line with the rest of the workforce, which since 1993 has had to contribute for 40 years. The strikers argue that putting all workers on the same level as them would only cost point-three per-cent of Gross Domestic Product and accuse the government of giving far greater amounts in handouts to employers and the wealthy. The strike is set to continue tomorrow. For FSRN I'm Tony Cross in Paris.
MAJOR EARTHQUAKE SHAKES CHILE
A major earthquake struck northern Chile today, toppling power lines, closing roads and sending terrified residents into the streets. The 7.8 quake was felt in the capital as well as neighboring Peru and Bolivia. Jorge Garretón has more from Santiago:
The tremor that lasted for almost one minute struck just before lunchtime, causing panic along Chile's Northern coast. The earthquake was centered about 100 miles south of the city of Antofagasta, a major port where Chile's vast mining exports leave the country. The Navy's Oceanographic Service discounted the threat of a tsunami, because the earthquake struck inland and was only about 30 miles deep. The tremor immediately cut off electricity and telephone lines. Unedited television pictures coming from Antofagasta show the awning of the local Radisson Hotel collapsed on top of parked cars. There are reports of at least 20 people injured close to the tremors' epicenter. A strong aftershock, magnitude 5.7, struck just two hours later. For FSRN this is Jorge Garretón in Santiago.
PAKISTAN OPPOSITION TRIES TO UNITE AGAINST MUSHARRAF
In Pakistan, opposition parties are setting aside their differences to unite against general Musharraf, while arrests and protests against emergency rule continue. Devin Theriot-Orr reports from Lahore:
Detained Former Prime Minister Benazir Bhutto and exiled P.M. Nawaz Sharif are leaders of rival political parties and usually have little to agree on. But in an important development today, Bhutto and Sharif have agreed to join forces against Musharraf. Bhutto now says she will convene an all-parties conference later this month to build an alliance in the lead up to January's parliamentary elections. Also today, former cricketer Imran Khan, who leads a small opposition party, was arrested at a student rally in Lahore. Khan had escaped from house arrest and called for Musharraf to be executed for high treason. In other developments, Musharraf has made another promise to resign from his army post while militants in the northwest seized the town of Alpurai, only 100 miles from Islamabad, the nation's capital. For FSRN, this is Devin Theriot-Orr in Lahore, Pakistan.

ANTI-WAR PROTESTERS CLASH WITH POLICE IN OLYMPIA, WASHINGTON
Police fired pepper spray bullets and concussion grenades at anti-war demonstrators at the port of Olympia during protests by the Port Militarization Resistance, a coalition of peace groups who are trying to block military shipments to Iraq. Mark Taylor-Canfield reports.
Police say 50 people were arrested late last night at the port during anti-war protests. The confrontation on Tuesday night began when 30 female peace activists sat down in the road leading to the port entrance. Olympia police in riot gear and gas masks arrested the women and then shot pepper spray bullets at demonstrators gathered at the gates of the facility. Twenty demonstrators were arrested around midnight during later altercations with police. Most of the anti-war demonstrators arrested during the blockade were held all night in a city bus guarded by police. Others were put into crowded cells. In one case, 17 people were forced into a city jail cell that was only 9ft by 10 ft wide. The Port of Olympia in Washington State is being used to load ships headed to Iraq. Lt. Jim Costa of the Olympia Police Department says they will keep the shipments moving as long as they can despite the blockade by protesters who are opposed to the US war in Iraq. This is Mark Taylor-Canfield reporting for Free Speech Radio News.
FEATURES
One of Mukasey's First Acts in Office Signals a Change in Direction for the Justice Department (1:05)
Today Judge Michael Mukasey was officially sworn in as the 81st Attorney General of the United States. At that ceremony Mukasey spoke about the honor of the Justice Department.
And he seems set on restoring some of that honor. In his first 4 days as acting Attorney General, he has reopened an internal probe that will examine the role of Justice Department lawyers in Bush's warrantless wiretapping surveillance program.
The probe had been previously blocked by Alberto Gonzales, who claimed those conducting the investigation did not have sufficient security clearance. But now that clearance has been granted. Lawmakers are viewing this move as an attempt to reestablish the independence of the Justice Department.
War Funding Bill Surprisingly Gains Support of Progressive Members of Congress (2:30)
The House of Representatives is debating a 50 billion dollar war-funding bill that includes troop withdrawal language. And in a change, some of the most progressive members of the House, who have never supported an Iraq war-funding bill, plan to support this one. FSRN's Leigh Ann Caldwell reports.
New York's Governor Reverses Himself on Real ID, Caving to the Bush Administration (2:29)
On the steps of the capitol today, New York Governor Elliot Spitzer said he is abandoning plans to allow undocumented workers to receive driver licenses. Spitzer cites opposition from the public and failures in the federal government for the plan not getting off the ground. But others say it's partisan politics and the governor's declining popularity that's the real issue. Karen Miller has more from Washington, DC.

FCC Seeks Approval of New Newspaper/Television Consolidation Rules (2:45)
Just two business days after the final public hearing held by the Federal Communications commission, Chairman Kevin Martin released a proposal that would change media ownership rules in the United States. But not without widespread criticism from media watchdog groups and Congress.
To get some perspective on how the proposed changes will play out, FSRN Anchor Jes Burns spoke with Hannah Sassman of the Low Power FM advocacy organization Prometheus Radio Project.
Commission Considers Making New Drug Sentencing Guidelines Retroactive (2:22)
The United States Sentencing Commission is discussing the possibility of making new drug sentencing guidelines retroactive. This could ultimately mean the early release of thousands of drug offenders. Naji Mujahid has more from Washington.
Indian Government Clashes with Farmers over Land Use Policies (4:32)
West Bengal's Communist Party first took power in 1977. This did this with strong support from the farmers, who make up 80% of the state's population of 80 million. Since then, the party has introduced a number of measures friendly to their base of support.
But a recent move to acquire agricultural land in order to develop industry has alienated many. In the Nandigram area, the state government decided to allocate 6000 hectares of land to an Indonesian company to set up petrol-chemical industry. Local farmers resisted strongly, and forced the government to cancel the plan. But as PC Dubey reports, the ruling party was only biding its time.
Maine Considers Restrictions on GM Corn Crops (4:26)
Last month, a study published in the Proceedings of the National Academy of Science, found that genetically modified B-t corn has the potential to harm aquatic ecosystems in the Midwestern United States. They found that bits of the corn plants are running-off into waterways, being eaten by aquatic insects, and causing reduced growth and increased mortality rates. These insects are the base of riparian food chains.
Despite this and other issues, the US Department of Agriculture reports that 35 percent of the corn planted in the country is genetically modified.
In July of this year, Maine became the most recent state in the country to approve the use of genetically engineered Bt field corn. Now the race is on to put restrictions in place to regulate its use, in order to protect farmers who don't want to grow it. Amy Browne from WERU in East Orland, Maine has this report: