November 27, 2007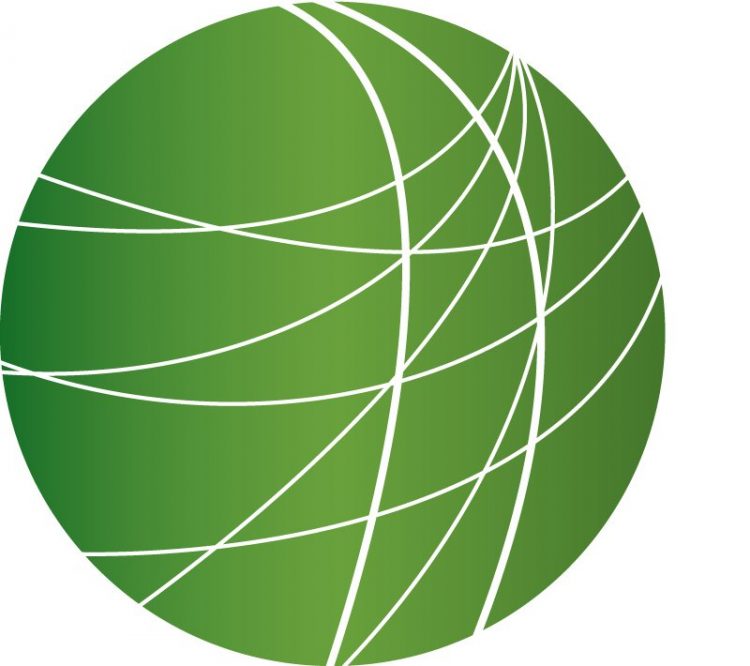 Middle East Peace Conference in U.S. Provokes Protests in Gaza and West Bank
Undocumented Immigrant Goes on Hunger Strike in Chicago
Controversial National Security Law Introduced in Canada
Protests at a Free Speech Debate in Britain
Deadly Protests in Bolivia
Women Push for Representation in Indian Parliament
HEADLINES
French Riots Continue into Second Night
A second night of urban violence in the outskirts of Paris has raised fears of a repeat of the riots which shook France in 2005. Clashes between youths and police erupted on Sunday night after the deaths of two teenagers whose motorbike collided with a police car. Tony Cross reports from Paris.
Youths hurled Molotov cocktails and rocks at police in several towns near Paris last night. There are also reports of shots being fired. Police unions claim that over 70 officers were wounded … the previous night firefighters were also attacked. The violence erupted on Sunday in the town of Villiers-le-Bel after two teenagers of immigrant origin died in a motorbike crash with a police car. They were apparently not wearing crash-helmets. Police have so far claimed that the bike hit the car from the side. But photos in the press show signs of what looks like a violent frontal collision. Local people claim that the police officers fled the scene without calling an ambulance. The police have opened an internal enquiry into possible manslaughter and leaving the scene of an accident. President Nicolas Sarkozy, who's in China, called for calm. All political parties in the National Assembly today condemned the riots, with the left calling for clarification of how the deaths took place. For FSRN, I'm Tony Cross in Paris.
Venezuelan and Colombian Relations on Ice
Bi-lateral relations between Colombia and Venezuela are on ice after days of rhetorical bickering between Venezuelan President Hugo Chavez and Colombia's Alvaro Uribe. The fresh round of tension began when the Colombian government ended Chavez's mediation role in negotiations with the FARC guerrillas. The Uribe administration says that Chavez overstepped his boundaries by contacting a high-ranking general directly, rather than channeling the communication through the Colombian government. Chavez today ordered Venezuela's ambassador to Colombia back to Caracas for consultation on the matter.
UN Report Calls for US to Take Responsibility for Emissions
In its annual report today, the United Nations Development Program called on the world's number one emitter of carbon dioxide – the United States – to take the lead in the fight against global warming. Haider Rizvi has more from the UN.
The report comes as world leaders prepare for a major summit on climate change to take place next month in Indonesia. The conference is likely to address the issue of what actions to take once the Kyoto Treaty on global warming expires in 2012. While almost all the industrialized countries seem willing to advance the global agenda on climate change, the United States has continued to advocate for a policy based on voluntary cuts and opposes any mandatory measures to reduce the rising levels of carbon emissions. The report said within 10 years if urgent actions are not taken millions of poor people in developing countries would become refugees. For FSRN, I'm Haider Rizvi at the United Nations.

Iraq to Give Jordan $8 Million for Refugees
The government of Iraq has pledged to give Jordan millions of dollars to help cope with the refugee crisis caused by the ongoing war in Iraq. Oula Farawati reports.
Iraq's Ambassador to Jordan Saad Hayani announced today that Baghdad will give Amman $8 million to help its neighbor in sheltering Iraq refugees. Jordanian officials say the cost of hosting Iraqi refugees hovers around $1 billion a year. A six month-long survey by the Oslo-based Norwegian Research Institute put the number of Iraqi refugees in the Kingdom of Jordan at 500,000. Iraq has also promised to give $15 million to Syria – which is now home to an estimated 1.4 million Iraqi refugees. More than 4 million Iraqia have been displaced by violence since 2003 – creating the largest refugee crisis in the region since the mas expulsion of Palestinians from Israel in 1948. In Amman, Jordan, this is Oula Farawati reporting for FSRN.
Kosovo Status Unresolved as Deadline Looms
A summit meeting between top officials from Serbia and Kosovo ended today without a mutual agreement on the issue of province's status. Amy Miller has more from Belgrade, Serbia.
Today's summit in Austria was a last-ditch effort to resolve the question of the future status of Kosovo. The province's newly elected leader, Hashim Thaci has announced that he will unilaterally declare independence for Kosovo on December 10th – the same day international mediators from the US, the EU and Russia are due to report to the United Nations with suggestions on how to resolve the question of the province's status. Serbia opposes secession and has, in the past, been able to count on Russia's Security Council veto power to prevent international recognition of an independent Kosovo. The failure to reach angreement at today's summit leaves less than 2 weeks for the 27 members of the European Union to mend the division on how they will respond to the anticipated declaration of independence. This is Amy Miller reporting from Serbia.
FEATURES
Middle East Peace Conference in U.S. Provokes Protests in Gaza and West Bank (3:40)
Protesters took to the streets in Gaza and the West Bank today, demonstrating against the Middle East Conference in Annapolis, Maryland – and at least one person was shot and killed, and dozens were arrested as confrontations between demonstrators and Palestinian security forces grew violent. Tens of thousands of Palestinians defied an order by the Palestinian Authority banning demonstrations against the US-led summit, and chanted slogans calling President Mahmoud Abbas a traitor. Thousands of Jewish hard-line settlers protested at the Wailing Wall in Jerusalem, and pro-peace demonstrators from around the US have gathered in Annapolis denouncing the talks.
Meanwhile, the Middle East Conference produced an agreement to begin negotiations between Palestine and Israel. FSRN's Leigh Ann Caldwell is in Annapolis at the conference, where the US says it will continue with its hands-off approach.
Undocumented Immigrant Goes on Hunger Strike in Chicago (3:07)
An undocumented immigrant on order for Deportation in Chicago is on the 13th day of a hunger strike. FSRN host Anitra Grisales spoke with Flor Crisóstomo prior to a press conference planned outside the Chicago office of Congressman Rahm Emanuel today. Crisóstomo is demanding that the Democratic Congressman work with the Hispanic Caucus to move forward on the immigration issue during the current session of Congress.

Controversial National Security Law Introduced in Canada (2:35)
Canada's conservative government has introduced a new national security law, which human rights groups say will amount to racial and religious profiling. The legislation was introduced after the Canadian Supreme Court struck the 30-year-old "security certificate" law that allowed for the indefinite detention of alleged terrorists in Canada. FSRN's Stefan Christoff reports from Montreal.
Protests at a Free Speech Debate in Britain (2:57)
Hundreds of Protesters were met with riot police when they attempted to disrupt a debate on free speech last night at one of Britain's most distinguished universities. Demonstrators were protesting the appearances of a convicted holocaust denier and the leader of the far-right British National Party at the Oxford Union Debating Society. Manuel Rueda has more.
Deadly Protests in Bolivia (3:13)
A right wing offensive in Bolivia has resorted to stall tactics, a media war, and violence that critics are calling acts of sedition to derail the process of democratic change and constitutional reform in that country. Juliette Beck and Aldo Orellana Lopez report from Bolivia, where university students led protests that resulted in the death of four people over the weekend.
Women Push for Representation in Indian Parliament (4:20)
Women's groups in India have intensified their campaign to pressure the government to pass a proposed amendment to the constitution that would reserve a third of the seats in Parliament and the State Legislatures for women. Women currently make up just eight percent of parliamentarians at the national level. Bismillah Geelani has more on the bill that was introduced in India's parliament more than a decade ago, but that successive governments have failed to vote it into a law.