November 30, 2007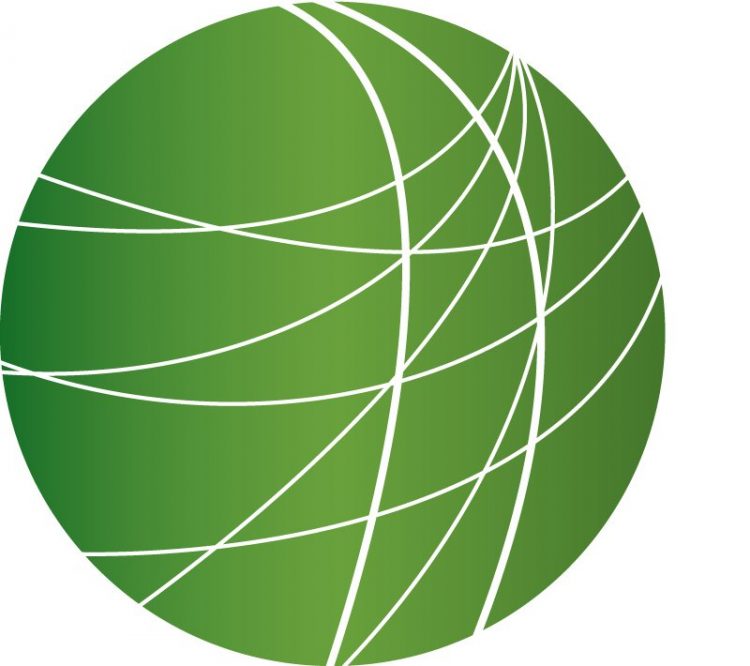 World AIDS Day calls for leadership in fight against AIDS
Former military dictator to go on trial in Argentina
14th Anniversary of "Don't Ask Don't Tell"
Student movement in Pakistan calls for Musharraf's resignation
AP photojournalist to be tried in Iraqi court
A look at where the U.S. presidential candidates stand on Israel/Palestine
HEADLINES
New Tapes Show FARC Hostages Alive

Colombian President Alvaro Uribe has proposed that France take over mediation in talks between his administration and the FARC guerrillas. The proposal comes less than 24 hours after the Colombian army captured 3 suspected FARC rebels with evidence that proves that a number of the group's best known hostages, are in fact alive. Mike Ceaser reports.
Colombian military officials announced today that they had seized videos, photographs and letters which provide the first hard evidence in years that of people kidnapped by Marxist guerrillas – including three American contractors and a former presidential candidate – are alive. The three Americans were kidnapped when their plane crashed in the jungle during a drug-hunting mission in 2003. The former presidential candidate, Ingrid Betancourt, was kidnapped in 2002 along with her vice-presidential running mate. The guerrillas want to exchange some 50 prominent hostages for hundreds of imprisoned guerrillas. Relatives expressed relief to know that the hostages are still alive, but expressed concern about their health. Venezuelan President Hugo Chavez had been attempting to mediate a prisoner exchange, but Colombian Pres. Alvaro Uribe recently terminated his efforts in what has become a political crisis between the nations. For FSRN, This is Mike Ceaser in Bogota, Colombia.

Venezuelan Referendum Vote on Sunday

Venezuelans will head to the polls on Sunday to vote in what has become a highly contentious referendum on constitutional reforms. Mike Fox has more from Caracas.
If passed, the Constitutional Reform will lower the workweek to 36 hours, lower voting age to 16, and create a social-security fund for the self-employed. But it will also eliminate presidential term limits, and pass more power to President Hugo Chavez to draw new federal territories, and name national authorities for those areas. Fears about the reform sparked protests in the last month and a half, many of which turned violent. Hundreds of thousands marched peacefully in Caracas yesterday to wrap up the campaign against the reform. Chavez supporters are filling the streets today to close the pro-reform campaign. The political climate in Venezuela is tense and recent polls vary widely, with both camps predicting victory on Sunday. Mike Fox, FSRN, Caracas.
CIW Action in Miami Targets Burger King

Florida farmworkers are upping the ante in their campaign to pressure Burger King to pay a penny more per pound for Florida tomatoes. Andrew Stelzer reports from Miami.
The day started with more than 500 people marching through the streets of Miami, carrying signs reading "exploitation king", mocking the Burger King logo. The Coalition of Immokalee Workers, a group of Mexican, Guatemalan, and Haitian farmworkers based out of a small town in Southwest Florida has been calling on Burger King to pay them more for picking tomatoes and is marching to Burger King's corporate headquarters for a rally to demand justice in the fields. Similar campaigns against Taco Bell and MacDonald's have garnered success. The 2 fast food giants agreed to give a pay raise and a guarantee of better working conditions to the farmworkers… but Burger King has been resistant thus far, calling the coalitions penny-per-pound of tomatoes pay raise demand a public relations gimmick in a press release earlier this week. Also this month, the Florida Tomato Growers Exchange – a statewide cooperative – announced they will slap a $100,000 fine on any grower that passes on the pay raise promised by MacDonald's and Taco Bell to the farmworkers. Many at the march speculate that a Burger King boycott may be the next step for this campaign. For FSRN in Miami, I'm Andrew Stelzer.
(For more on the CIW's history and fair food campaign, listen to the FSRN documentary, Coalicion, Presente)

Israeli High Court Upholds Gaza Fuel Blockade

Israel's High Court today decided to uphold plans to cut fuel supplies to Gaza, ruling that that the cuts do not pose harm to the civilian population. Rami Almeghari has more.
Israeli defense minister Ehud Barak proposed the measure to cut off fuel supplies to the coastal region in October in response to Palestinian homemade rocket attacks onto nearby Israeli towns. The Palestinian petroleum authority says the daily fuel supplies to Gaza have since been reduced to 160,000 liters out of the usual 700,000. The High Court will decide in two weeks whether to allow the Israeli government to cut electricity supplies to the northern Gaza Strip. Meanwhile, Israeli naval forces have attacked Hamas-controlled police posts on southern Gaza shores in the past 48 hours, killing 9 Palestinians, including two civilians. For Free Speech Radio News, this is Rami Al-Meghari in Gaza.

New EU Gun Rules After Finnish School Shooting

The European Parliament has passed a measure to tighten gun laws, following the massacre earlier this month at a Finnish school, where a student shot 6 classmates, the school principal, and nurse – before turning the gun on himself. Cinnamon Nippard has more from Berlin.
Under the new EU guidelines, only adults over the age of 18 will be able to purchase and keep guns, with the exception of firearms for hunting and supervised target shooting. The new guidelines will cover internet sales and imports from third countries, and require all 27 EU member states to keep detailed computer databases identifying each firearm, as well as the names and addresses of both the supplier and the buyer. However, Finnish center-right MEP Alexander Stubb says the new rules wouldn't have made a difference in the recent school shooting as the killer was already 18. Stubb says the new laws will just make it easier to track the people who own firearms, but won't actually prevent people from acquiring them. The tighter gun control laws are due to take effect by January 2008, but first they must obtain the formal approval of all 27 EU Member States. Cinnamon Nippard reporting for Free Speech Radio News in Berlin.
Companies Call for Mandatory Reductions Ahead of Climate Conference

150 major global companies today called for a legally binding and comprehensive international deal ahead of next week's UN climate summit in Bali, Indonesia. From London, Naomi Fowler reports.
It's an unprecedented coming together of some of the world's largest corporations including Nike, Sky and Nokia. The so-called "Bali communique" calls for a legally binding UN framework to tackle climate change. The business leaders say an international agreement on emissions laws will put them all in the same boat when it comes to investing in alternative energy sources. The signatory companies state the cost of action to cut carbon emissions is less than the price of inactivity, and that the shift to a low-carbon world will create "significant business opportunities" for them. It remains to be seen whether their support will strengthen the resolve of officials gathering in Bali. This is Naomi Fowler in London for Free Speech Radio News.
FEATURES
World AIDS Day calls for leadership in fight against AIDS
Tomorrow marks the 20th annual World AIDS Day and the theme is leadership. The United Nations Program on HIV and AIDS says there are about 33 million people currently living with AIDS. Over 28 million are in Sub-Saharan Africa. The organizers are stressing that while progress has been made in the fight against AIDS, governments need to step up their leadership and keep the momentum going. FSRN spoke with Hein Marais is a South African journalist and writer based in Johannesburg who focuses on HIV and AIDS. He says there is a distinct lack of leadership when it comes to the fight against AIDS, both globally and in South Africa.

Former military dictator to go on trial in Argentina
Former military dictator Jorge Rafael Videla and 16 other military leaders in Argentina will be prosecuted on charges of conspiring to kidnap and kill political activists in a scheme known as Plan Condor, developed by Henry Kissinger and George Bush Sr., head of the CIA at the time. Dictators in Uruguay, Chile , Paraguay, Brazil , and Argentina killed opponents in the 1970s and 80s under the plan, which was also called operation condor. Marie Trigona reports from Argentina where some 30,000 people were disappeared as result, leaving loved ones to seek justice decades later.

14th Anniversary of "Don't Ask Don't Tell"
On the fourteenth anniversary of the U.S. military's "Don't Ask Don't Tell" policy, the Human Rights Campaign and advocates for equal rights are calling for the repeal of the discriminatory policy. Katharine Jarmul reports.

Student movement in Pakistan calls for Musharraf's resignation
President Musharraf has said that the state of emergency, which many consider de facto martial law, will be lifted on December 16 in the lead-up to January's elections. Students in Lahore, however, remain steadfast in their demands for Musharraf's immediate resignation, the reinstatement of ousted members of the judiciary, and a boycott of the elections by opposition parties. Student demonstrations, which started at individual campuses, have recently coalesced into a multi-campus student movement, culminating in an all-student rally today. Amber Vora reports from Lahore.

AP photojournalist to be tried in Iraqi court
Bilal Hussein, an Iraqi photojournalist for the Associated Press, will appear before an Iraqi court next week, though the prosecution has yet to reveal what charges he will face. Hussein, who was part of a team of AP photojournalists that won a Pulitzer Prize in 2005, was seized from his Ramadi apartment by the US military in April of last year. He has now been held for 19 months without charge. Erin Siegal has more.

A look at where the U.S. presidential candidates stand on Israel/Palestine
In lieu of FSRN's weekly political round up, we take a look at the presidential candidates' stance on the Israeli/Palestinian conflict–an issue that has been in the news this week, but hasn't been a top priority on the campaign trail. Now that peace negotiations between Israel and Fatah-controlled Palestine are underway, the next president will likely have to engage in the process. FSRN's Leigh Ann Caldwell takes a look at where the candidates stand on this decades-long conflict.