June 05, 2007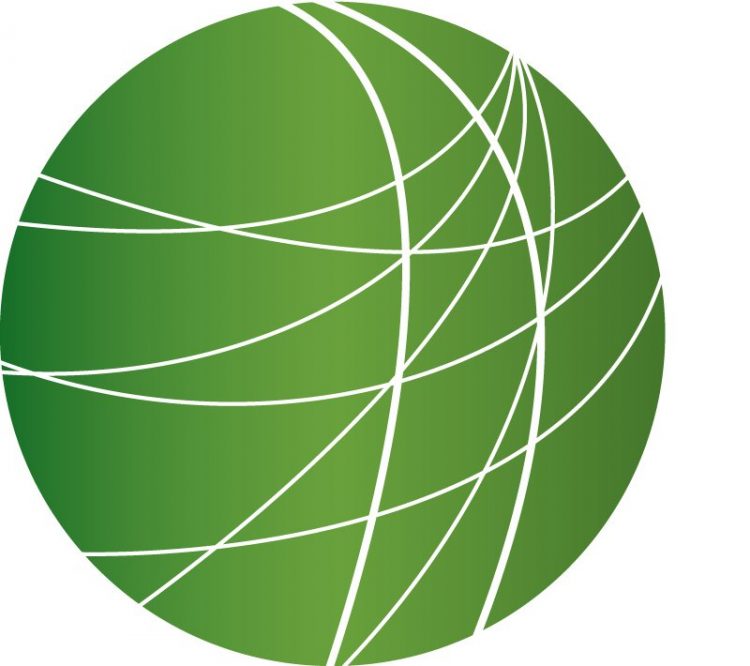 Headlines (5:15)
LIBBY SENTENCED IN LEAK CASE
A federal court in Washington DC has handed down a sentence to former White House aide Lewis "Scooter" Libby for his role in the so-called CIA leak case. Naji Mujahid has more.
Former Vice Presidential Chief of Staff, Lewis "Scooter" Libby was sentenced today to 2 and a half years in prison and ordered to pay a fine of $250,000. Libby was convicted earlier this year of perjury and of obstructing an investigation into who leaked the identity of former CIA agent Valerie Plame to 3 members of the Washington press corps. Plame's identity was leaked shortly after her husband, former U.S. ambassador to Iraq, Joseph Wilson, publicly debunked the claim that Saddam Hussein had attempted to acquire yellow cake uranium from the African nation of Niger. At the time, the claim was being used to justify an invasion of Iraq. Medea Benjamin and other members of the anti-war group Code Pink came to the courthouse today to hear the ruling. (sound) "I think its a great verdict. I think the judge was very tough; 30 months, $250,000…it's a serious sentence and i think its one for the people." The sentence stipulates that Libby will be on probation for 2 years after his release. Reporting for Free Free Speech Radio News, I'm Naji Mujahid of the DC Radio Co-op.
ETA CALLS OFF CEASEFIRE
Basque separatist group ETA today declared the end to its ceasefire with Spain. The armed group cited the capture of a number of its members and the ban against pro-independence politicians from running in local elections as reasons for ending the 15 month old truce. Many saw the ETA bombing of a parking garage in an airport in Madrid to mark the de-facto end to the cease-fire, although the Basque organization says it was within the terms of the truce because it made warning calls ahead of the blast to clear the area. Basque nationalists have been fighting for an independent homeland in its territory in northern Spain and Southern France for more than 4 decades.
NOT IRAQ….MEXICO
More than a dozen Mexican solders are in jail after 5 people were gunned down at a military checkpoint in the northern state of Sinaloa on Friday. Vladimir Flores has the details.
Mexico's National Defense Secretariat has announced that 19 soldiers have been jailed in a military prison while military and civilian officials conduct an investigation into the deaths of 2 women and 3 children at a checkpoint on June 1st. Three others were wounded in the same incident when soldiers opened fire on a vehicle carrying members of an extended family. The victims' family says the soldiers began shooting when the vehicle did not stop immediately at a checkpoint near the town of Joya de los Martínez in the state of Sinaloa. The attack comes in the context of a government-supported military campaign against drug trafficking that has turned over many civilian policing duties to the Armed Forces in various parts of Mexico. Despite multiple accusations of military abuse of power in the context of the anti-drug operations, Mexico City's police chief has indicated that soldiers may soon be brought in to patrol the streets of the Mexican capital. For FSRN, I'm Vladimir Flores.
COURT FORCES FCC TO JUSTIFY STRICT INDECENCY POLICY
A federal appeals court ruled yesterday against a Federal Communications Commission policy change that punishes broadcasters for fleeting or accidental expletives aired in live broadcasts. The decision came in response to a legal challenge brought against the FCC by the FOX network. The FCC reversed it's previously lenient stance on the live use of expletives in 2003, when U2 singer Bono uttered the F-word during a live broadcast of the Golden Globes awards ceremony. Professor of Communications History at the University of California at Santa Cruz Matthew Lasar on how this ruling affects community broadcasters: (sound) "Thanks to a really stupid law that Congress passed last year, the cost of a single citation or indecency went from $32,500 to over $300,000. That kind of a fine is a community radio station killer. Any kind of community radio station that gets hit with that full fine is dead. So, this new ruling means that if some inexperienced deejay at a college or community station accidentally screws up, the station is at least somewhat less at risk than before." The ruling will likely force the FCC to re-think many of its indecency fines from the past year and could affect other pending legal challenges against the FCC's policy.
CRAIG THOMAS OBIT
And finally, Republican Senator Craig Thomas has died after battling leukemia for the past year. Thomas has represented Wyoming in the Senate since 1994. Democratic Governor Dave Freudenthal will appoint a successor to complete the term in office. Senator Thomas was 74 years old.
Features
Second Guantanamo Detainee Released for Misclassification (4:00)
A second Guantanamo Bay detainee's case has been dismissed. Salim Ahmed Hamdan was the second of two detainees whose trials were rejected by military judges on the grounds that they did not have the appropriate legal classification. FSRN's Leigh Ann Caldwell reports that this development poses major challenges to the bush administration:
New Cold War? (1:00)
There's a brewing nuclear standoff over the Bush Administration's plan to build an anti-ballistic missile system in Poland and the Czech Republic, two former Soviet-bloc states. Yesterday, Russian president Vladimir Putin warned that the plans could initiate a new arms race and threatened to target Russia's nuclear missiles at European cities for the first time since the cold war. Today, President Bush Administration says its system will not target Russia—he said it's meant to defend from attacks originating in a so-called rogue state like Iran and North Korea:
(sound) Bush: "The Cold War's over. It ended. The people of the Poland and the Czech Republic don't have to choose between being a friend to the United States or a friend to Russia—you can be both."
Bush and Putin have scheduled bilateral talks on the conflict for this Thursday.
G8 to Address Climate Change (5:00)
Meanwhile, the annual G8 Summit of the world's seven industrialized nations plus Russia kicks off in Germany tomorrow. At the top of the agenda: climate change. Joining us to discuss the G8 Summit is independent journalist Mark Hertgaard, author of the forthcoming "Living Through the Storm: Our Future Under Global Warming". Mark Hertzgaard, welcome to Free Speech Radio News:
[interview]
Press reports say that, as of today, there are some 4,500 protesters camped out near the G8 Summit. Tomorrow, they're expected to demonstrate at the Rostock airport and attempt to block entries along the seven-mile perimeter fence Germany has established around the summit location. We'll have more on those protests, and the alternative G8 Summit currently underway, later in this week.
Immigrants' Rights Activists Protest Senate Bill (4:00)
Senate Republicans and Democrats are trying to negotiate a comprehensive immigration reform bill with the White House. Senate bill 1348- the Secure Borders, Economic Opportunity and Immigration Reform Act contains is controversial to say the least. It contains provisions to further militarize the US- Mexico border and build detention facilities capable of holding an additional 500,000 people. It also changes the visa application process in a manner that critics charge would split up families. Puck Lo reports from San Francisco.
Palestine Marks 40 Years of Occupation (4:00)
40 years ago today a war began in the Middle East that would change the situation there for decades to come. At the end of six days Israel had quadrupled its territory and begun an occupation that has prompted two Palestinian resistance campaigns, a failed peace process, and a massive security wall across the West Bank. On this anniversary, Arab newspapers and commentators say the Palestinian situation has never been worse, and Palestinian President Mahmoud Abbas has warned that his people are on the verge of civil war. Irris Makler has more from Jerusalem.
Australian PM Unveils Climate Plan, Draws Criticism (3:45)
This week the Australian government announced that it would set targets for reducing the country's greenhouse gases in 2008 and implement an emissions trading scheme by 2012. But critics argue that the environment cannot wait that long. Erica Vowles reports from Sydney.