January 23, 2008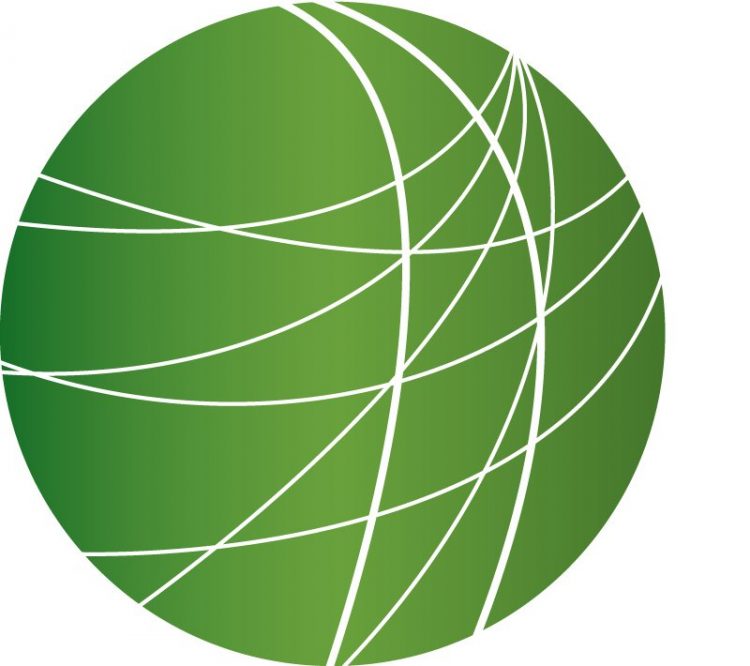 Israeli Reaction to Gaza Situation
Humanitarian Crisis Worsens – Palestinians in Gaza pour Across Egyptian Border
Democratic Presidential Hopefuls Look to Sway Voters Before Primary
Report Alleges Bush Administration Lied About Iraq After 9/11
Zimbabwean Government Cracks Down on Opposition Protestors
HEADLINES
DRC Signs Peace Agreement
The government of the Democratic Republic of Congo signed a peace deal today with various armed factions operating within the country. The terms of the deal call for an immediate ceasefire followed by demobilization and disarmament of the militias in exchange for an amnesty agreement. Some of the rebel leaders will receive high ranking positions within the military. The DRC formally emerged from a brutal civil war 5 years ago, but fighting has continued to displace entire communities in the eastern region. Newly compiled data from the International Rescue Committee shows that the conflict and humanitarian crisis in the Democratic Republic of Congo continues to kill up to 45,000 people a month. In the past ten years, the conflict has killed 5.4 million people, making it the deadliest conflict since World War II.
Mortar Attacks During Diplomatic Visit to Mogadishu
An African Union delegation led by the AU's Peace and Security Commissioner arrived in Mogadishu today for talks with the government and AU peacekeepers. Police tightened security in the Somali capital today, stopping cars and people on the streets and stepping up patrols on the road that leads to the airport…but were unable to prevent insurgents from launching deadly mortar attacks during the official visit. Mohamed Sheikh Nor reports from Mogadishu.
During the one-day visit, the African Union Peace and Security Commissioner Said Djinnit and his delegation met the new Prime Minister Nur Hassan Hussein to express support and to discuss security matters and the deployment of more African troops. The A.U. had originally agreed to maintain a force of 8000 soldiers, but member nations have been hesitant to send their troops to the volatile region. Somalia's presidential palace and the Mogadishu airport came under mortar attacks during the meeting between the Prime Minister and the AU diplomat. The mortar attacks near the airport killed one boy and injured two others. Police blame the al-Shabaab armed group for today's attacks. The al-Shabaab has been waging a relentless campaign to expel foreign troops and reestablish Islamic rule across Somalia. Reporting for FSRN, this is Mohamed Sheikh Nor in Mogadishu.

US and Vietnam Sign Immigration Enforcement Agreement
A new repatriation agreement between the United States and Viet Nam has cleared the way for the US to deport undocumented Vietnamese people who immigrated to the United States after July 12, 1995, the day the two countries restored diplomatic relations. Tanya Snyder has more on this story.
The memorandum of understanding between the US and Vietnam took a decade to negotiate due to Vietnam's reluctance to accept the returnees. Nguyen Dinh Thang, Executive Director of Boat People SOS, says he sees both sides, but urges caution: (audio) "On the one hand, the us wants to deport these considered as illegal from us back to their country of origin, on the other hand but we're obligated to ensure that there's protection against persecution." Doua Thor of the Southeast Asia Resource Action Center fears for the safety of those who return: "We do feel it's a really unjust place to be sending people back to countries they were persecuted from in the first place." Eight thousand Vietnamese nationals have deportation orders from the US or are currently in deportation hearings, but without a repatriation agreement, there was no way to send them back – until now. Although only those who came after July 1995 are vulnerable for deportation at the moment, some fear that future amendments could cast a wider net. For FSRN, I'm Tanya Snyder in Washington.

Italian Government in Crisis
Italy's coalition government is on the brink of collapse due to the exit of one of its key members. Diletta Varlese has more.
Italy's Minister of Justice and leader of the Udeur party, Clemente Mastella, has resigned from the ruling coalition government in the wake of formal corruption charges brought by an Italian magistrate. Mastella's resignation prompted his party to withdraw from the coalition government led by Prime Minister Romano Prodi. This means that Prodi can no longer count on a majority in Parliament. Prodi 's centre left coalition won elections in April 2006 by a tiny 2% margin over the centre-right coalition led by former prime minister Silvio Berlusconi. Prodi must now face a confidence vote in Parliament in order to see if he has enough support to conclude his term in office. The lower house is expected to support Prodi in its vote today, but his coalition does not have a majority in the Senate. The Senate vote tomorrow will determine if Prodi will continue in office or if Italians will vote in early elections for a new government. Former Prime Minister Berlusconi is expected to run in the event of early elections. For FSRN, Diletta Varlese in Brescia, Italy.

CO2 Reduction Goals Announced in the European Union
The European Commission announced a new plan today to cut greenhouse gas emissions by 20%, produce 20% of it's energy from renewable sources and increase energy efficiency by 20% – all by 2020. Cinnamon Nippard has more from Berlin.
While Germany's Environment Minister called the Climate Action and Renewable Energy Package both ambitious and courageous, environmental groups were less impressed. Friends of the Earth Europe says that the EU has backtracked on Bali commitments and that 20% emissions cuts aren't enough. They say emissions need to be reduced by 30-40% to really make a difference. The latest proposal only requires EU member states to report on their emissions cuts. Friends of the Earth says that reduction targets need to be binding and Member States must prove that they are cutting their emissions year by year. Despite opposition from environmental groups and NGO's, the Commission also set a target of 10% use of agrofuels in transport. Environmental groups say these crops undermine food security in the Global South and increase CO2 emissions as forests are destroyed to make way for plantations. Member States must first approve the European Commission's proposal before it can come into force. Cinnamon Nippard, reporting for Free Speech Radio News in Berlin.
FEATURES
Israeli Reaction to Gaza Situation
From Jerusalem, Irris Makler, correspondent in Israel, speaks to FSRN about the Israeli reaction to the situation in Gaza.
Humanitarian Crisis Worsens – Palestinians in Gaza Pour Across Egyptian Border
Tens of thousands of Palestinians in Gaza made their way on into nearby Egypt on Wednesday to bring in essential supplies, like food and fuel after explosions tore a hole in the wall on the Gaza-Egypt border. FSRN's Rami Al Meghari has more.
Democrat Presidential Hopefuls Look to Sway Voters Before Primary
Democrats are gearing up for their next primary – in South Carolina which will take place Saturday. The state is considered the gateway to the south and the three top Democratic candidates are all looking for an edge. Barack Obama is doing well there but must overcome numerous challenges. FSRN's Leigh Ann Caldwell reports.
Report Alleges Bush Administration Lied About Iraq After 9/11
Today the Center for Public Integrity released a report saying that President Bush and other top White House Officials issued 935 false statements on the security threat posed by Iraq in the years following 9/11. According to the report, the administration took part in quote an orchestrated campaign to capture public opinion and lead
the country into war. But as FSRN's Karen Miller reports some say these same messages are continuing to be used to manipulate the public even today.

Zimbabwean government cracks down on opposition protestors
On Wednesday, Zimbabwean police brutally assaulted opposition members of the Movement for Democratic Change, the (MDC) as they marched through the streets of the Zimbabwean capital Harare. The MDC members were defying a police ban on their planned protest. Earlier in the morning, MDC party President Morgan Tsvangirayi was arrested for his role in planning the march. Davison Makanga reports from Capetown.