March 5, 2008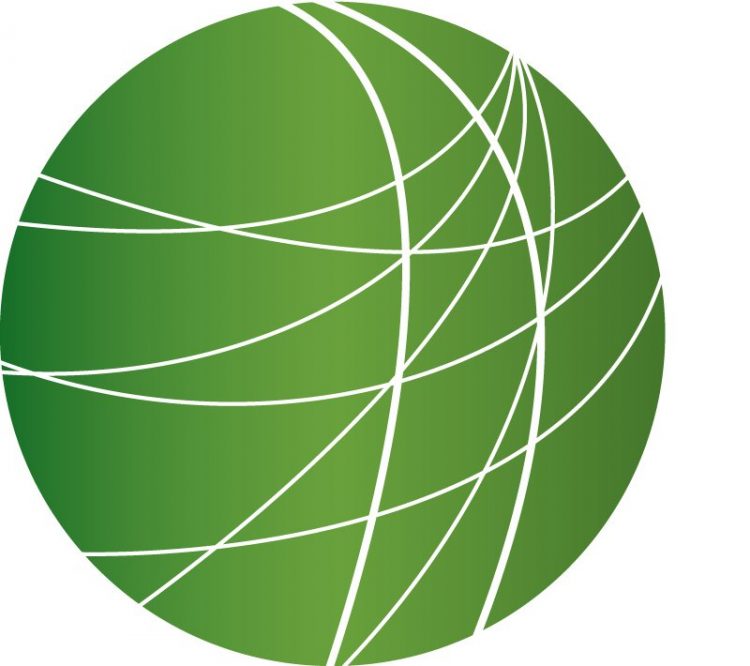 Condoleezza Rice Wraps up Middle East Tour
US Denies It Planned to Stage a Coup Against Hamas
Armenia Under State of Emergency
Telecom Immunity Ties Up FISA Legislation
Obama and Clinton Continue Their Battles
More Campaign News
Commentary by Mumia Abu Jamal: Cash Culture
HEADLINES
Iraqi Oil Minister to Seal Deals with Oil Giants
The Iraqi cabinet has agreed to let the country's Oil Minister sign contracts with multinational oil companies. Hiba Dawood has more.

Iraq's Ministry of Oil announced today that the Iraqi cabinet has authorized Oil Minster Hussein Al Shehrstani to sign short term "support contracts" for infrastructure reconstruction in the country's five largest oil fields. International oil companies would be eligble for 2 year "technical support" contracts to rebuild Iraq's oil field infrastructure. Those same companies can later apply to extract oil from the same fields they re-developed. The Oil Minister has reportedly said that the companies can be paid back in crude oil. The major players among the bidders are ExxonMobil, Royal Dutch Shell, Chevron, BP and Total. The Ministry of Oil Contracts Department is presently studying the bids and will announce award contracts later this month. Iraq currently produces up to two and a half million oil barrels a day and expects to increase production by 25 percent with these so-called technical support agreements. Iraq holds the world's second largest reserve of crude oil. This is Hiba Dawood for FSRN.
Afghan Intel Disputes US Intel
Afghanistan's top intelligence official has refuted American claims that ten percent of the country is controlled by the Taliban. Zack Baddorf reports from Kabul.
The Afghan intelligence chief also rejected the US director of national intelligence's statement that the Afghan government controls less than a third of Afghanistan. Amrullah Saleh said Mike McConnell's testimony before the Senate Armed Services Committee could be limited by US officials not understanding Afghanistan's traditional tribal governance system. (clip) "His statements are completely baseless. We are proud of the tribal leaders' rule of areas in the country. That's a strength, not a weakness. In the areas that tribal leaders control, we have peace and the government has good relations with them." At a press conference in Kabul, the head of the Afghan National Directorate of Security did concede that eight of the country's 364 districts are not controlled by the government. That's about five percent of Afghanistan's land and two percent of its population. The intel official also announced a January attack on a luxury hotel in Kabul that killed eight people was masterminded in Pakistan. He said the investigation has stalled because, across the border, Pakistani officials have not yet helped tracked down the responsible Taliban militant. In Kabul, I'm Zack Baddorf for Free Speech Radio News.
Retirees Must Save Hundreds of Thousands for Health Care
New health care cost estimates released today by Fidelity Investments indicate that a 65 year old couple retiring this year will need to set aside $225,000 to cover medical expenses during retirement. That's nearly a 5 percent increase over 2007 levels. The estimates factor in Medicare coverage and project the cost for those who do not have employer-sponsored retiree health care plans.

New Study Finds Link Between Prescriptions and Drug Advertising
In related news, A new survey shows that as prescription-drug ads increase, so do the number of people getting prescriptions. The pharmaceutical industry spent $7.2 billion marketing products to doctors in the US in 2006. Prescription-drug advertising to consumers hit a record $4.6 billion that year. Kellia Ramares has the story.

A national survey by USA TODAY, the Kaiser Family Foundation and the Harvard School of Public Health has found that prescription-drug ads prompt nearly one-third of Americans to ask their doctors about an advertised medicine. 82% of those who ask say their physicians recommended a prescription, though not necessarily the one advertised. Jerry Avorn, a professor at Harvard Medical School, told USA TODAY that advertising can propel patients to take more expensive, newer drugs, when lower-cost generics would work just as well, and that if education were the true goal of advertisements, public service spots would fill that need without encouraging people "to spend so many dollars on the most expensive drugs." A Government Accountability Office report from 2006 cited a study of 64 drugs that found for every $1 spent on advertising, sales increased by a median of $2.20. The USA Today-Kaiser-Harvard survey also found that cost kept nearly 30 percent of Americans from filling a prescription in the past 2 years – while 23% said they have taken smaller than prescribed doses to make the medicine last longer. For FSRN, I'm Kellia Ramares.
Massive Police Operation to Remove Brazilian Landless Farmers from Occupied Transnational Plantation
Police arrested hundreds of small landless farmers in southern Brazil yesterday as the Via Campesina members occupied a eucalyptus plantation owned by a transnational paper company. Debora Pill reports from Sao Paulo.
The Via Campesina farmers' movement says police in the southern state of Rio Grande do Sul arrested some 900 of their members yesterday when peasant women invaded a plantation owned by Stora Enso – a European paper company. Police used rubber bullets, tear gas, horses and dogs to remove the protestors. The women invaded the eucalyptus plantation yesterday to protest against the presence of the agribusiness giant in the border region and to call for the land to be re-distributed to small landless farmers. The Tarumã plantation is located about 50 miles from the border with Uruguay in a region where land purchases by foreign companies must be approved by the National Defense Council. Stora Enso has been planting eucalyptus in the area for the past 4 years, but the company's acquisition of the property is the subject of a state-level investigation. Small farmers say the foreign-owned plantation is operating illegally and damaging the local ecology. Brazil's MST landless farmers movement says 50 women were injured in the police operation and that an unknown number are being detained in a local gymnasium. For FSRN, I'm Debora Pill in Sao Paulo.
FEATURES
Condoleezza Rice Wraps up Middle East Tour
Middle East Peace talks will resume, says US Secretary of State Condoleezza Rice, as she wraps up her visit to Israel and the Palestinian Territories. Palestinian President Mahmoud Abbas suspended talks Sunday in protest over an Israeli military operation that killed more than 100 Palestinians in the course of four days last week. Irris Makler reports from Jerusalem.
US Denies It Planned to Stage a Coup Against Hamas
While in Cairo, Condoleezza Rice denied an article in Vanity Fair that claims the United States planned to overthrow the democratically elected Hamas government by setting up an operation to fund Fatah fighters. Although Congress bars the US from supplying weapons to any Palestinian group, Rice said that the arming of Fatah is called for and justified. According to Rice, Hamas – which won elections more than one year ago – doesn't want to see the Palestinians get an independent state.
Armenia Under State of Emergency
Armenian president Robert Kochayan declared a state of emergency Saturday, after 8 people were killed and about 50 wounded during clashes between police and supporters of defeated presidential candidate Levon Ter-Petrosyan. And while Armenian authorities grappled with internal political unrest, the Azerbaijani army attacked two Armenian positions on the Karabakh border. Garegin Khumaryan reports from the Armenian capital of Yerevan, where soldiers are maintaining a state of emergency.
Telecom Immunity Ties Up FISA Legislation
Democratic leaders are trying to finalize what could be a compromise on updating FISA legislation. The major sticking point that remains however is the ongoing question of immunity for telecommunication companies. Karen Miller has more.
Obama and Clinton Continue Their Battles
While many thought the race for the Democratic nomination would be over after Tuesday's primaries, it seems to be just beginning. Hillary Clinton was able to halt Barack Obama's momentum after a huge showing in the month of February by picking up wins in three of the four states last night – Rhode Island and the crucial states of Texas and Ohio. So the campaigning continues, and all eyes are on the next big prize: Pennsylvania, where voters don't head to the polls until April. Meanwhile, Republican John McCain has secured his party's nomination, with President Bush standing behinds him. FSRN's Leigh Ann Caldwell reports from Ohio on the latest.
More Campaign News
In other campaign news, Representative Dennis Kucinich, former Presidential candidate secured his Congressional seat after facing tough, well funded primary opponents. And in Vermont, voters in two towns with a total population of 13,000 people voted to arrest President Bush and Vice President Cheney.
Commentary by Mumia Abu Jamal: Cash Culture