January 29, 2008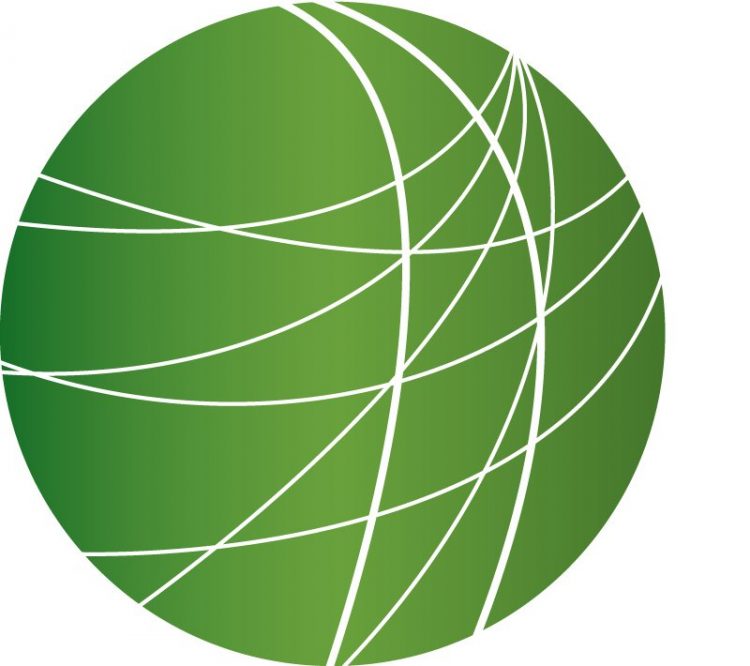 A Battle Rages in Congress to Update Domestic Surveillance Legislation before Friday's Deadline
State of the Union Offers Little in the Way of New Initiatives
Bush Signs a Hefty New Pentagon Spending Bill, But Says He Will Ignore Progressive-Backed Limitations
The Sexual Violence Rate in Kenya has Drastically Risen, Leaving Women to Bear the Brunt of Recent Instability
Burma Rescinds Invitation to UN Envoy Ibrahim Gambari… at Least Until April
HEADLINES
Florida Holds Primary Today
The primary election campaign moves to Florida today, the biggest state to vote so far this year. WMNF's Mitch Perry reports.
Wanting to be a major player this year, the Florida legislature moved its Primary up to late January. That violated an edict by the Democratic National Committee, which responded by stripping the state of all its delegates. To add insult to injury for Florida Democrats, the candidates themselves then signed a pledge NOT to campaign in the state as well. Polls indicate Hillary Clinton has a strong lead over Barack Obama. Clinton said last week she would recognize the delegates if she is the nominee, but Obama has not said he would do the same. That has made it tough for Obama supporters in Florida. Patrick Cannon is a co-chairman of the Tampa Bay O Train (clip) "Since Barack did not campaign here in Florida he is at an extreme disadvantage…since this is a name recognition contest, and also because the Clinton's have had an organization here in Florida since before '92." The Republican National Committee also penalized the Republicans, taking away half their delegates. Nevertheless, the 57 delegates up for grabs tonight are the biggest of any state so far this year, and most polls indicate it's a dead heat between John McCain and Mitt Romney. Mitch Perry, FSRN, Tampa.

Bush Administration Wants Another $70B for Terror Wars
The White House is poised to request another 70 billion from Congress next week to continue to fund the wars in Iraq and Afghanistan. Since late 2001, Congress has approved nearly 700 billion dollars for the so-called War on Terror. The new 70 billion dollar request Bush is expected to submit on Monday is to keep the wars going from the end of the 2008 fiscal year until soon after he leaves office in January of 2009.
Legislation in Vermont to Bring National Guard Troops Home
Legislation was introduced today in Vermont to bring National Guard troops home from Iraq. Similar legislation is in the works in at least seven other states. WORT's Norm Stockwell has this report.

Vermont State Representative Michael Fisher, together with State Senator Peter Shumlin, introduced legislation today in the Vermont State House to recall Vermont members of the National Guard from active duty in Iraq. The bill, one of several similar bills being considered in over a half dozen states says that the 2002 federal authorization to call up the Guard has expired. Under US law, each state's Guard unit is controlled by the governor unless called up for federal duty by the president pursuant to his authority. Representative Fisher: (audio). Today's bill changes the debate around the Iraq War, according to Ben Manski, executive director of the pro-democracy group "Liberty Tree" based in Madison, Wisconsin: (audio). Over 300 cities and twelve States have passed anti-war resolutions over the past four years, but today's bill may be the first that actually has the effect of bringing troops home from Iraq. For Free Speech Radio News, this is Norman Stockwell.
FARC Leader Sentenced to 60 Years in US Prison
A Washington DC district court has sentenced a Colombian guerrilla leader to a sixty year prison term. FARC commander Simon Trinidad was extradited to the US in 2005, and convicted yesterday for organizing the kidnappings of three American defense contractors. Manuel Rueda has more from Bogota.
Political analysts here speculate the US government could use this sentence to pressure the FARC to release its three American hostages. The sentence could be up for review in a year and some believe the guerrilla commander could play an important role in breaking the stalemate in negotiations with the FARC. But it looks like the guerrillas are sticking to their demands. Anncol, a pro-FARC news agency, yesterday reiterated the FARC's traditional stance: The Americans, it said, will not be released until Trinidad, and his colleague Sonia are liberated. In the meantime, the Colombian military continues to apply its own pressure tactics. Yesterday, Defense Minister Juan Manuel Santos said that if the military locates guerrilla camps with hostages, Colombian troops could surround and besiege those camps. Family members of FARC-held hostages reacted saying this tactic could put their relative's lives at risk. Manuel Rueda, FSRN, Bogota.
New PM for Thailand
Thailand's newly-seated parliament has elected a new Prime Minister; the first since the military coup in 2006. Claudia Cragg has the details.

72 year-old Samak Sundaravej Sundaravej is the first leader of an elected government since a 2006 military coup ousted former premier Thaksin Shinawatra. Samak is a conservative politician, former Bangkok governor, TV chef and talk show host. Although his party won the December election by a landslide, Samak's appointment is controversial. Samak has been blamed for inciting a right wing paramilitary massacre of protesters at Thammasat University at the height of Thailand's anti-communist fervour in 1976. He was also linked as a Deputy MP to a 1992 campaign to shut down newspapers critical of the army's actions against so-called "communist troublemakers". Dr. Thitinan Pongsudhirak, professor of Political Science at Chulalongkorn University in Bangkok on what to expect from Samak: (audio) "His style is likely to reinforce the polarization and divisions in in Thailand, but we may need that. I think Thailand is undergoing a transformation and Mr. Samak is the spearhead of it." Pending corruption charges could cut Samak's term in office short. Samak is currently under investigation for the illegal acquisition of firetrucks during his governorship and was recently found guilty of defamation in a separate case. For FSRN, this is Claudia Cragg.
FEATURES
A Battle Rages in Congress to Update Domestic Surveillance Legislation before Friday's Deadline
Today the House of Representatives will vote on a possible 30-day extension to a FISA amendment passed in August 2007, called the Protect America Act. The PAA gives the executive branch the power to conduct surveillance on United States citizens without a warrant under the premise of providing better National Security. It is set to expire on February 1st. A thirty day extension would give Congress more time to debate updates to FISA legislation without throwing security personnel into legal limbo. The Senate is currently at a stalemate on how to update FISA, with issues such as legal immunity for telecommunications companies hanging in the balance. They are also unable to pass through the temporary extension of the Protect American Act. FSRN's Naji Mujahid reports.
State of the Union Offers Little in the Way of New Initiatives
In the State of the Union address given to Congress last night, President Bush focused largely on economic and domestic issues, and then turned briefly to the war and foreign policy. Offering neither an optimistic or pessimistic view of the nation nor offering new ideas, he urged Congress to pass his priorities. FSRN's Leigh Ann Caldwell reports from Washington.
(News Segment)
As Leigh Ann reported, President Bush urged Congress to pass an economic stimulus package. The House of Representatives did that today. The deal would provide most people with a $600.00 tax rebate and other tax breaks said to help stimulate the economy. But the stimulus package is expected to see tough times in the Senate, where many Democrats want to provide more relief to low income people and the unemployed.
Bush Signs a Hefty New Pentagon Spending Bill, But Says He Will Ignore Progressive-Backed Limitations
President Bush signed a $696 billion Pentagon spending bill immediately before making his State of the Union address. The bill, which funds all Defense Department programs not directly tied to the wars in Iraq and Afghanistan, also expands health care for injured veterans and gives US soldiers a pay raise. The bill is a mixed bag for peace activists. President Bush wrote a signing statement saying he'd ignore provisions in the bill that ban permanent military bases in Iraq and forbid the use of US troops to exercise control of Iraq's oil resources. Aaron Glantz has more.
The Sexual Violence Rate in Kenya has Drastically Risen, Leaving Women to Bear the Brunt of Recent Instability
For one month now, post-election clashes in Kenya have brought with them violence and mayhem. Even as mediation continues, the death toll in the once-stable African nation has soared to more than 800.
The United Nations Refugee Agency, or UNHCR, gave a briefing on the status of the rapidly-increasingly number of Internally Displaced People in Kenya.
(Sound Clip) IDP
UNHCR Spokesperson Ron Redman said they have been successful in moving Kenyan refugees who have fled to Uganda.
(Sound Clip) Uganda Transfer
In the midst of this violence, many Kenyan women are suffering a double tragedy. Women form a major portion of the three hundred thousand who have been displaced from their homes. The Nairobi Women's Hospital has treated 202 rape victims since the disputed national elections on December 27th.
More protests and fighting erupted today after the murder of a popular opposition Member of Parliament. The alleged assassination has posed a major threat, not just to the mediation, but also to Kenyan women. Correspondent John Bwakali reports from Nairobi.
Burma Rescinds Invitation to UN Envoy Ibrahim Gambari… at Least Until April
Now more on FSRN's continuing coverage of the situation in Burma… One of Burma's closest allies, China, has urged the ruling military junta to permit a UN special envoy into the country. Ibrahim Gambari has been trying to return to Burma for a third visit since the governmental crackdown on pro-Democracy protests in September. The Military Junta promised Gambari in November that no further political prisoners would be taken. But a recent report by Amnesty International finds that nearly 100 people have been arrested since. On top of this, the Burmese regime is delaying an invitation for the Special Envoy to return to the country. Officials sent Gambari a letter saying it would be "more convenient" if he arrived in April. Zack Baddorf has more from Burma.