February 11, 2008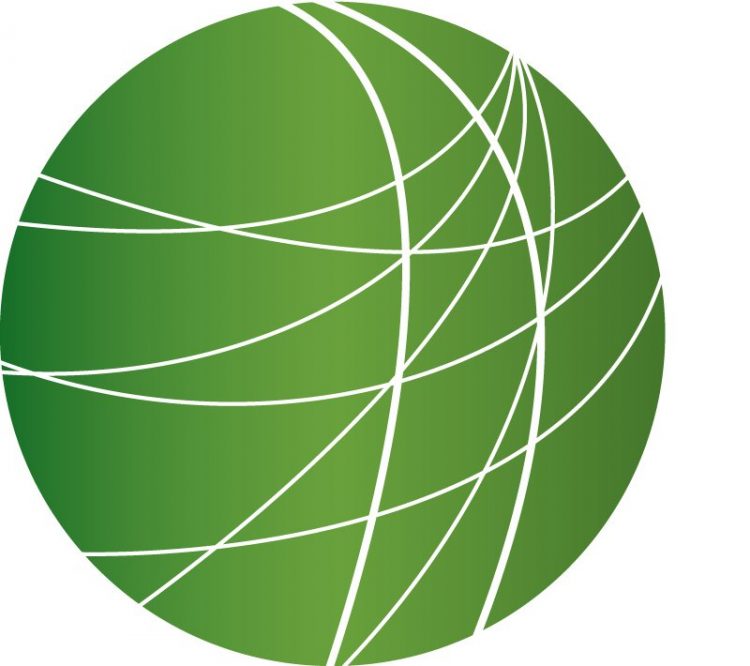 With Elections Only One Week Away, Violence Continues in Pakistan
Clinton Replaces her Top Advisor as Obama Moves Closer to Nomination
Advocates Press for Amnesty for Environmental Activists in Ecuador
The Long Walk 2
The Many Stories Behind Payday Loans
HEADLINES
US Seeks Death Penalty in 9/11 Cases of GITMO Detainees
The Pentagon announced it will seek the death penalty for six Guantanamo Bay detainees charged with murder in the September 11th attacks. Matt Laslo reports from Washington.
This is the first trial in connection with the September eleventh attacks. The Pentagon wants to try the six men together in front of a military tribunal. Khalid Sheikh Mohammed is included in the six. The Pentagon suspects him of planning the attacks. US intelligence officers coerced a confession from him through waterboarding. Brigadier General Thomas Hartman spoke on behalf of the Pentagon.
"The Chief prosecutor has requested that the charges be tried jointly and referred as capitol, for each defendant, if the convening authority, Ms. Susan Crawford, in her sole discretion decides to hear the cases as capitol, then the defendants will face the possibility of being sentenced to death."
Hartman says the six men will be given the same rights as US soldiers. Military tribunals conducted at Guantanamo Bay have come under scrutiny by civil liberty groups because detainees have not been allowed to see the evidence against them. The military says lawyers, journalists and some others will be allowed inside the courtroom. For Free Speech Radio News, I'm Matt Laslo in Washington.
US Defense Secretary Robert Gates said today that he now supports a "pause" in troop reductions in Iraq after up to 30,000 US soldiers come home this summer. Gates met earlier today with General David Petraeus, who has indicated recently that he wants a "period of evaluation" to assess the impact on Iraq security of reducing the U.S. military presence.
East Timorese President Shot in Failed Coup Attempt
The President of East Timor is recovering in an induced coma in Australia following a failed assassination attempt. Chad Bouchard is in Jakarta.
Jose Ramos Horta was shot twice in the stomach during an early morning raid at his home. He underwent surgery in the capital city of Dili, and was air lifted to Darwin in northern Australia for further treatment. Doctors said Ramos Horta was in serious condition but would likely make a full recovery. A key renegade leader, Alfredo Reinado, was killed during the pre-dawn gunfight between his supporters and the president's guards. The former military police chief deserted the army in 2006 and led a revolt with hundreds of troops who were sacked by the government. The nation's Prime Minister, Xanana Gusmao, declared a 48 hour state of emergency and imposed a curfew after this morning's (Monday) attack. Ramos-Horta led a campaign against Indonesian rule, which ended with a vote for independence in 1999. For Free Speech Radio News, I'm Chad Bouchard in Jakarta.
UN Leaves Eritrea
Ethiopia has agreed host UN peacekeeping troops who have been forced to leave Eritrea. From Addis Ababa, Aderaw Genetu.
Due to restrictions imposed by the Eritrean government, U.N. personnel have not received fuel since December. The UN set a deadline that demanded Asmara refuel the mission by last Wednesday. Eritrea ignored the call. The UN announced Friday they will remove troops from Eritrea. Today, the Ethiopian foreign ministry said that it has agreed to host the troops temporarily. However, it said the mission will not be operational; it will only have administrative status. At the end of January, The U.N. Security Council renewed the mandate of the struggling U.N. mission (UNMEE) on the border for six months. Despite a peace deal that ended the 1998-2000 war, Ethiopia and Eritrea remain deadlocked over their 1,000 km border. A U.N. official has said U.N. soldiers were reluctant to leave because they feared it could spark conflict. For Free Speech Radio News – I'm Aderaw Genetu in Addis Ababa, Ethiopia.
US Wants More Data on Those that Fly thru, to or over the Country
According to The Guardian of London, the US is now demanding draconian levels of information on international travelers flying to, through and even over the country. Naomi Fowler reports from London.
The EU already supplies the US with 19 items of information on every traveler flying from the EU to the US. Now the US wants personal data on all passengers merely flying over the country, as well as those just passing through US airports. They even want data on non-travelers allowed beyond departure barriers to help elderly, young or ill Passengers to board US-bound aircraft. And, they are demanding armed guards on every flight. Any non-complying EU state has been threatened that it won't gain or retain visa-free travel to the US. EU parliamentary figures have called on EU countries not to enter into bilateral agreements with the US. This is Naomi Fowler in London for Free Speech Radio News.
OBIT – Representative Tom Lantos
California Congressman Tom Lantos died this morning of esophageal cancer – he was 80 years old. Lantos was Chairman of the House Committee on Foreign Affairs and one of the country's leading champions of human rights — a commitment forged when he lost nearly his entire family in the Holocaust. Lantos was the founding co-chairman of the 24-year-old Congressional Human Rights Caucus. He also founded the Congressional Friends of Animals Caucus.
FEATURES
Clinton Replaces her Top Advisor as Obama Moves Closer to Nomination
A significant leap for Democratic presidential candidate Barack Obama has caused tremors in Hillary Clinton's campaign: she lost primaries and caucuses in all five states over the weekend, as Obama appears to be striding forward. Clinton has been unable to keep up with Obama's fundraising ability and she has replaced her top adviser. This as two states and the District of Columbia vote in their primaries tomorrow. Washington Editor Leigh Ann Caldwell reports.
With Elections Only One Week Away, Violence Continues in Pakistan
Pakistani authorities say they have captured a top Taliban commander and five fighters near the Afghan border today. Mullah Mansoor Dabullah has led attacks against NATO and US-led troops in Afghanistan – he was wounded along with five others before being captured. Pakistan's ambassador to Afghanistan, Tariq Azizuddin is missing and feared kidnapped in the tribal region. Meanwhile, at least 25 people are dead and at least 50 more wounded after a suicide bombing Saturday at a political rally in Pakistan, also near the Afghan border. With just a week to go before the country's parliamentary elections, the violence is raising fears about increased election-related attacks. The bombing occurred just hours after police brutally battled hundreds of lawyers and civil rights activists with tear gas, batons, and rocks, in one of the largest clashes of its kind in the country's capital. Zack Baddorf has more in Islamabad.
Advocates Press for Amnesty for Environmental Activists in Ecuador
Human rights advocates say that after one year in power, Ecuador's President Rafael Correa is making some important strides – coupled with some worrisome trends. The annual report from Quito's Regional Human Rights Advisory Foundation says that while Correa is strong on social investment in matters such as education, health and housing, his government continues to repress and criminalize those accused of being involved in conflicts relating to mining and oil production. But a new proposal before the National Constituent Assembly demands amnesty for hundreds of people that are currently wrapped up in a criminal process for fighting against the exploitation of the land and the environment. Jennifer Moore has more in Quito, Ecuador.
The Long Walk 2
Native American activists and their supporters began the Longest Walk 2 today from Alcatraz Island to Washington DC – trekking across the country to raise awareness about global warming and the movement to protect sacred sites. The five month-long coast-to-coast journey commemorates the 30 year anniversary of the original Longest Walk in 1978. Christina Aanestad has more.
The Many Stories Behind Payday Loans
The payday loan industry has exploded across the country, generating billions of dollars each year by offering fast and easy short-term loans with sky-high interest rates. While payday supporters argue that speedy loans offer an important service for people in need of cash, consumer advocates say the industry uses deceptive practices to trap a growing number of people into a cycle of high interest debt they'll never pay off. In Virginia, where payday loan companies can legally charge up to 782% APR on a cash advance loan, a coalition of grassroots groups has been fighting for several years to put limits on the payday loan industry – and this year, they're making progress. Several bills that would place restrictions on the industry, including the number of loans a person can take out each year, are currently making their way through the state legislature. Consumer advocates say it's an important step in breaking the cycle of debt. From Richmond, Catherine Komp reports.