September 18, 2008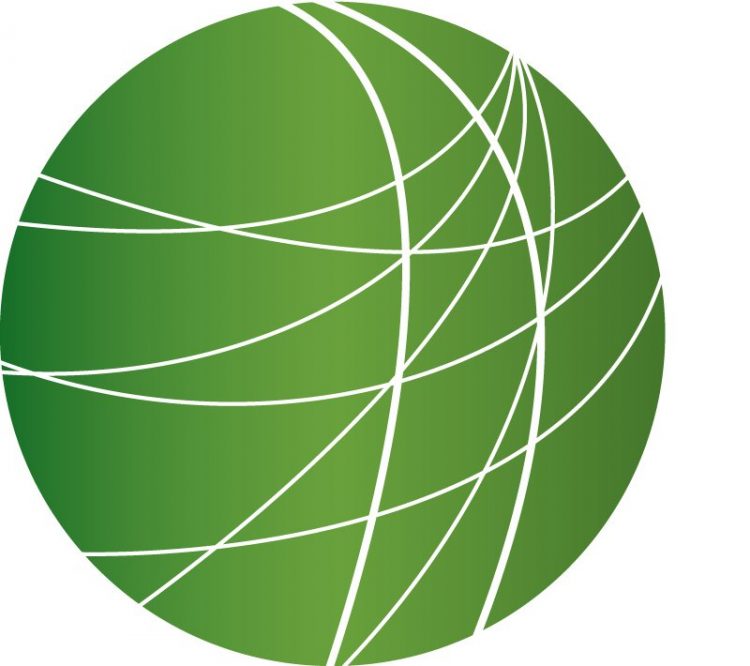 New study links Bisphenol A to more diseases
Weary – and Worrying – on Wall Street
Protestors Arrested at the DNC Prepare for Court
Factions in Zimbabwe Reach Political Agreement
Riots Over Mexican Jail Conditions Claim 23 Lives
HEADLINES
Pentagon Mulls Strategy Changes in Afghanistan
Defense Secretary Robert Gates says the US is re-examining its strategy in Afghanistan. The announcement comes as British newspaper, The Independent, reports that the Pentagon is seeking to take over command duties from NATO in the Afghan war. Gates flew to London from Afghanistan to meet with other NATO officials today. Those talks will continue tomorrow. More American troops have died this year in Afghanistan than at any other time since the October 2001 invasion.
FDA Proposes Regulations for Genetically Engineered Animals
The Food and Drug Administration has released draft guidelines for approving genetically modified meat for human consumption. Leigh Ann Caldwell reports.
The FDA draft guidelines tell industry that genetically engineered animals, like cows altered to produce an antibiotic, must go through a strict regulatory process. However, GE animals labeled low-risk, such as those used for research, get a pass. The FDA says all altered animals for human consumption must be FDA approved. But consumers who want to avoid genetically-engineered steak will have a tough time. The new guidelines do not require such labeling. Doug Gurian-Sherman, scientist from the Union of Concerned Scientists says that the animals will face more rigorous oversight than genetically modified crops, but he says the public will not know what genes are altering the animals' DNA. [clip] "We will not even know what the agency is regulating or how the animals have been altered." The public has until November 18th to comment on the FDA's draft rules. For FSRN, I'm Leigh Ann Caldwell. 

Israel's Kadima Party Elects New Leader to Replace Olmert
Israeli Foreign Minister Tzipi Livni has begun the process of putting together a new cabinet after her election yesterday to replace outgoing Prime Minister Ehud Olmert. Olmert tendered his resignation amid allegations that he accepted bribes from an American businessman. Livni defeated her rival, the hardline former Defense Minister Shaul Mofaz, by a one point margin. Mofaz announced today that he will take a break from national politics.

Bolivian Government Begins Talks with Opposition
Bolivian president Evo Morales opened talks with opposition figures today in the city of Cochabamba. Leny Olivera has more.
The dialogue between the Morales administration and opposition leaders will address two of the main issues that have been fueling the increasingly violent opposition protests for the past month. One is the issue of channeling gas tax revenues to social programs for senior citizens. The other is the pending nationwide referendum on a new constitution. Religious leaders and representatives from the Organization of American States, the United Nations, and the Union of South American Nations are acting as mediators. Despite the peace talks, 15 thousand small farmers and coca growers continue to blockade acess points to the province of Santa Cruz, demanding the resignation of the provincial governor for his alleged role in orchestrating the destruction and looting of central government buildings during an opposition protest last week. Representatives from Bolivia's influential social movements say if the Cochabamba peace talks fail, particularly with regards to the constitutional referendum, their support bases will march on Santa Cruz. For FSRN, I'm Leny Olivera in Cochabamba.

Galveston Residents Encounter Gridlock and No Gas on the Road to Recovery
The fourth most populous US city continues to struggle in the aftermath of Hurricane Ike with electricity, emergency assistance, and gas in short supply.  Meanwhile, many residents of the nearby beach community of Galveston have been unable to begin to process of rebuilding their island homes. From Houston, Rachel Clarke has more.
Galveston Mayor Lyda Ann Thomas extended her emergency powers for another week yesterday while health officials continue to warn the island city's 60,000 residents not to return until further notice. The city had to abruptly cancel it's so-called "look and leave" policy after Tuesday's announcement that residents could return to survey damage immediately created a massive 15 mile long traffic jam along all three Galveston-bound lanes of Interstate 45. The scene repeated itself on Wednesday, with miles of frustrated motorists using up what little gas remains in the Houston area only to be turned away at the bridge leading to the island city. Officials estimate there are still between 250 and 300 holdouts on Galveston Island, despite the lack of clean water, power and flushing toilets. The Federal Emergency Management Agency, or FEMA, has established about 60 distribution centers around the Houston  area where thousands of people are now lining up for drinking water, bags of ice and other items.  Reporting from Houston I'm Rachel Clarke, Free Speech Radio News.
FEATURES
New study links Bisphenol A to more diseases
Bisphenol A or BPA, is widely used as a lining in food and beverage containers, particularly plastic. The chemical has been said to be linked to incidences of cancer and obesity, and now, a new study published in the journal of the American Medical Association has found even more links to disease.
FSRN spoke with Dr. Anaila Jacob, of the Environmental Working Group, about those new links and what they mean.
Weary – and Worrying – on Wall Street
As the Wall Street bail out list grows, the worries of ordinary Americans grow as well. Will the money in your bank be safe? Recently, Sheila Bair the chairman of the FDIC, the agency that insures deposits released a statement saying US banks are overwhelmingly safe and sound, but with the current financial crisis, many wonder if the FDIC will soon need help from the government as well.
And, if the Government bails out another financial entity, where will the US get that money from. FSRN's Karen Miller follows the money track of who might have to bail out those who are bailing out someone else.
Protestors Arrested at the DNC Prepare for Court
In the wake of last month's Democratic National Convention, a series of civil lawsuits and internal police investigations are underway due to alleged police misconduct.
Arrested protesters are alleging mass arrests during the first day of the convention were unjustified and police illegally seized and destroyed their picket signs.
However, the case of a Denver police officer assaulting a protester on camera is taking center stage—with the City conducting its own investigation. Blake Wesley files this report from Denver.
Tomorrow on FSRN:
FSRN will check in on activists arrested in the Twn Cities and hear from Attorney Ted Dooley, who is representing one of the "RNC 8."
Factions in Zimbabwe Reach Political Agreement
Following a power sharing deal by Zimbabwe's three main political parties on Monday, Zimbabweans at home and abroad have adopted an approach of cautious optimism.
President Robert Mugabe and two leaders from the opposition's Movement For Democratic Change have agreed to work together following six months of protracted talks. FSRN's Davison Mudzingwa reports.
Riots Over Mexican Jail Conditions Claim 23 Lives
The death toll has risen to 23 people after a second riot broke out yesterday at the Tijuana State Penitentiary. Some 8,500 inmates are housed in a building currently operating at well over 200% of its original capacity.
The first uprising came Sunday after a 19 year-old inmate died from a blow to the head, inflicted by prison guards.
After word got out about his death, both family members and inmates decided to confront authorities in what they say is systematic abuse, torture, sexual molestation and threats. For many, the riot was long coming, due to the deep tears in the Mexican judicial system where justice is still rarely available for the poor, and rampant corruption and political interests still dictate privilege for the few. Mariana Martínez has this report.
Possible Drinking Age Change: Reaction on College Campuses
One hundred college and university presidents and chancellors recently joined forces to encourage a national discussion on reconsidering the legal drinking age of 21. Their "Amethyst Initiative" contends that the "21 year-old drinking age is not working, and has created a culture of dangerous binge drinking on their campuses."
In this edition of Street Beat, WMNF Community Radio's Sean Kinane spoke with undergraduate students at the University of South Florida in Tampa. He asked the students – aged 18 to 23 – whether they thought the drinking age should stay at 21 or be changed.
Students appearing in this piece were: Danielle Shortridge, Jeff McCulloch, Rachael Allbright, Van Johnson, Shannon Michael, Chris Romeo, Michelle Selby, Stephan Moore, Arianne Moffat. Those voices were recorded and produced by WMNF's Shawn Kinane.