February 25, 2008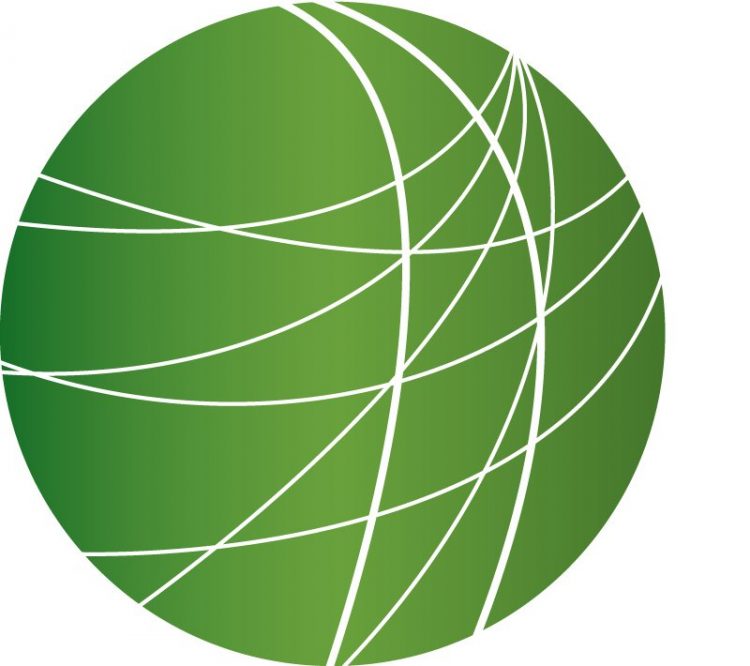 South Korea's Newly Elected President Hopes to Rekindle Ties with the US
The Decade's Most Prominent Third Party Pioneer Enters the 2008 Presidential Race
US Anti-War Organizations Launch New Multi-Million Dollar Campaign
Secular Resistance Groups in Iraq Face Threats from All Sides
Palestinians Form a Human Chain at Israeli Border in Protest of Blockade
Increased Military Presence in Mexican Cities Criticized by Residents
HEADLINES
Turkish Invasion of Northern Iraq Continues
Turkey is now in its fifth day of military operations inside of Northern Iraq. The Turkish Army claims to have killed more than 150 Kurdish rebels since it launched ground and air offensives last Thursday. The Pentagon has supplied intelligence information to Turkey for its attack, but has urged Turkey to wrap up its operation as soon as possible. Turkey claims its military is only targeting PKK fighters, but officials in the semi-autonomous region of Iraqi Kurdistan say they worry that the operation could expand to include civilian areas and Iraqi Kurdish government infrastructure.
Pakistani General Assassinated, YouTube Banned
A suicide bomber killed Pakistan's top medical officer today, along with 8 other Pakistani troops in Rawalpindi – the army garrison town just outside of Islamabad. The Army surgeon general was killed on a busy traffic route in an attack that also wounded 20 others. Zack Baddorf has more from Peshawar, Pakistan.
The government is blaming hte attack on militants operating out of the out of the country's tribal areas near the Afghan border. Meanwhile, the Pakistani government has banned the internet video website YouTube because a movie trailer on the site allegedly portrays Islam in a negative light. Pakistani officials told the AP the online clips make Muslims out to be "fascists", prone to incite violence against women and homosexuals. The ban is in place until further notice. Thailand and Turkey have previously banned YouTube over content deemed offensive by their governments. But the Pakistani government did lift the ban of a national television cable and satellite channel over the weekend. Aaj TV's news programs were cut after it aired 2 journalists supposedly despised by President Pervez Musharraf. Instead of programming, a government was shown, saying "programming is suspended" for several hours after media regulatory officials warned the station's staff. Aaj TV is now back on the air. In Peshawar, Pakistan, I'm Zack Baddorf for Free Speech Radio News.
Russia Closes Ranks with Serbia
Russia closed ranks with its ally, Serbia, today – one week after Kosovo's declaration of independence. Amy Miller has more.
Traffic through downtown Belgrade was completely blocked off today as Serbian Prime Minster Vojislav Kostunica met with Russian Deputy Premier Dmitry Medvedev to discuss a joint Kosovo strategy, as well as the Gazprom pipeline. Medvedev reiterated Russia's firm support that 'Serbia is a unified sate with Kosovo within its borders'. Serbia, with the help of Russia, plans on having Kosovo's unilateral declaration of independence annulled by the Security Council. Also today, Russia's envoy to NATO dismissed the potential use of military force in Kosovo, after last week he was quoted as saying the opposite. Meanwhile, large peaceful demonstrations continued today in the Serbian enclaves of Kosovo, protesting against the declaration. Reporting for FSRN, from Belgrade, Amy Miller.

Demostrations in the Philippines Call for President's Resignation
Thousands of protesters took to the streets in the Philippines today to demand the ouster of President Gloria Macapagal Arroyo over allegations of corruption. The demonstrations coincided with the anniversary of a mass uprising that deposed late dictator Ferdinand Marcos in 1986. Girlie Linao reports from Manila.
Hours before the demonstrations, top military and police officials pledged loyalty to President Gloria Macapagal Arroyo and vowed not to intervene in the political turmoil. The officials denied rumors that some junior military and police officers already plan to withdraw support from Arroyo and join the rallies against her. Calls for Arroyo to quit have been mounting since a witness testified in a Senate inquiry earlier in the month that her husband and a key ally demanded millions of dollars in kickbacks from a government contract with a Chinese firm. Demonstrators massed up outside the presidential palace and a shrine along the main EDSA highway in Manila where millions gathered in 1986 to oust Marcos. In messages to commemorate the 1986 uprising, Arroyo rejected calls for her resignation, saying she will only step down when her term ends in 2010. She also warned Filipinos that the international community will not tolerate another people power revolt. For Free Speech Radio News, I'm Girlie Linao in Manila.
BP Refinery in Texas City is the Nation's Deadliest for Workers: Houston Chronicle Study
A new study compiled by the Houston Chronicle found the British Petroleum refinery in Texas City to be – by far – the deadliest in the nation. Rachel Clarke reports from Houston.
The refinery first grabbed national headlines in 2005 when an explosion killed 15 workers. Since then, 3 more on-the-job fatalities have occurred at the Texas City refinery. That's in comparison to a combined total of 9 worker deaths at the more than 146 other refineries located across the United States since 2005. The accident rate over the past 3 years actually shows an increase over numbers reported by the company prior to the 2005 explosion. The United States Chemical Safety and Hazard Investigation Board and the Occupational Safety and Health Administration are conducting 3 ongoing investigations related to the high number of on-the-job fatalities. Since the 2005 explosion, British Petroleum has invested nearly 1 billion dollars in clean up efforts at its Texas City location and has paid 21 million dollars in fines, but some argue the BP continues the prioritize production over worker safety. Reporting from Houston, Texas…I'm Rachel Clarke, Free Speech Radio News.
FEATURES
The Decade's Most Prominent Third Party Pioneer Enters the 2008 Presidential Race
Saying that neither Democrats nor Republicans are talking about the issues important to Americans, consumer advocate Ralph Nader has entered the Presidential fray for the third time. Nader is a long shot candidate, but his presence in the race may push topics like corporate influence in Washington into mainstream presidential conversations. FSRN's Leigh Ann Caldwell reports.
US Anti-War Organizations Launch New Multi-Million Dollar Campaign
A mélange of national progressive organizations came together today to launch a newly-focused Iraq Campaign. The aim is to expose the costs of the Iraq war and how it's related to the current economic down-turn in the United States. Labor unions, peace organizations, and economic justice groups plan to put millions of dollars into the campaign. Jeff Blum is the Executive Director of USAction. Along with pledging 10 million dollars to the effort over the next year, the organization is involved with other major campaign initiatives.
(Sound Clip)
The new Iraq Campaign has received early support from former US Senator John Edwards; he sees the coming presidential election as the key to getting out of Iraq.
(Sound Clip)
One of the first orders of business for the Iraq Campaign is to mobilize in a mass nation-wide day of action on March 19th, the 5th anniversary of the war. The Senate is likely to take up the question of Iraq later this week.

Secular Resistance Groups in Iraq Face Threats from All Sides
U-S troops conducted a raid last week against the headquarters of the Iraqi Freedom Congress, a self-described secular civil resistance group based in Baghdad. The voices of Iraqis who support non-violence and non-sectarian leadership in their country have been increasingly lost in the chaos that has marked the occupation. But despite threats from several fronts, such groups do continue to operate within Iraq.
Hiba Dawood reports and David Enders produces this look at the everyday struggles of these secular organizations.
Palestinians Form a Human Chain at Israeli Border in Protest of Blockade
Tens of thousands of Palestinians took to main streets of Gaza today, forming a human chain in protest of the Israeli blockade. Israel has been limiting travel, basic supplies and energy flow to Gaza since last June in an effort to cripple militants who have been launching rocket attacks into Israel. But the blockade is arguably effecting civilian populations more than the militants, and many human rights advocates are opposed to what they call "collective punishment." The protesters are demanding an immediate end to the blockade. FSRN's Rami al-Meghari has more.
South Korea's Newly Elected President Hopes to Rekindle Ties with the US
Today, South Korea swore in Lee Myung Bak as president. In recent weeks, the conservative businessman and former mayor of Seoul has struggled with declining popularity, corruption allegations and resistance to his plans for government streamlining. Lee pledges to restore the US-South Korea alliance that was strained during previous administrations. But some experts say he will only marginally be able to improve relations. FSRN's Jason Strother has the story from Seoul.
Increased Military Presence in Mexican Cities Criticized by Residents
As part of Mexican President Felipe Calderon´s "strong hand" approach to the war on drugs and rampant police corruption, the military presence in Mexican cities has been steadily rising – especially in Northern border cities.
In the last decade, under pressure from the US and other major drug-consuming countries, the Mexican government has viewed the military as a reliable entity. But last year Calderón increased the military's role even further, sending federal task forces to Ciudad Juárez, Monterrey, and Tijuana. These units have been compared to the American "Untouchables," who pursued U.S. mobsters in the 1930s.
But as Mariana Martinez and Alonso Rivera report, civilians – even those who earlier called for a military presence – are now questioning this solution because of its effect on human and civil rights.