February 4, 2008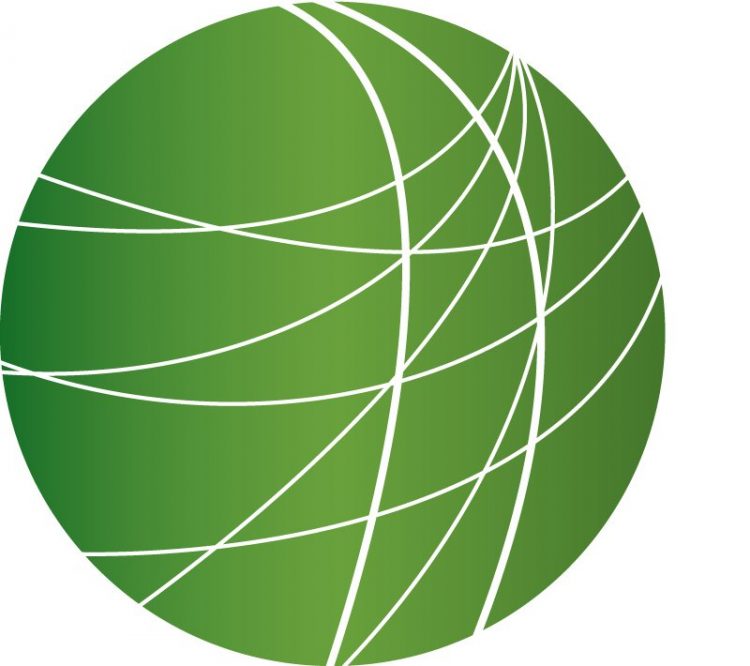 Israel Faces its First Suicide Bombing Attack in More Than a Year
Egypt-Gaza Border Closed, But Control of Crossing Up for Grabs
Green Party Gets in the Super Tuesday Mix, Holding Primaries in Four States
Bush Releases 2009 Budget: 3.1 Trillion Dollars and Slashes to Domestic Spending
Women Campaign to Repeal Armed Forces Special Powers Act in India
The Corporate Elections
HEADLINES
CRISIS IN CHAD
There's renewed fighting in Chad today where casualties are believed to be high. Rebels seeking to overthrow Chad's President Idriss Deby had temporarily left the capital N'Djamena after taking control of large parts of the city over the weekend. Now thousands of people are fleeing the city and aid workers report seeing many dead bodies on the streets. The UN has warned of a "serious humanitarian situation," with 285,000 refugees and 180,000 internally displaced in eastern Chad. The U.N. Security Council is condemning the rebel attack and has given France and other countries a green light to help the government repel rebel forces

ANTI-FARC PROTESTS
Millions of Colombians took to the streets today to call for the disbandment of the FARC guerrillas. The protest took place in dozens of cities throughout Colombia, the US and several other countries. Manuel Rueda has more from Barranquilla.

Today's protests sprung from ONE MILLION VOICES AGAINST THE FARC, a Facebook group that was created in early January by Oscar Morales — an engineer with no political background. Morales led the crowds in his native city of Barranquilla:
"We're here because we want to tell the international community that the Colombian people do not support the FARC. They're a delinquent organization that uses kidnapping as a tactic in their armed struggle. We want them to free all their hostages now."

Morales' Facebook group gained over 200,000 members in its first month and has been widely supported by the media and pro government organizations. Colombia's left wing opposition initially planned to boycott the protest arguing that it was ignoring human rights abuses committed by the government and the paramilitaries. But in the days that led to the demonstration, party leaders changed their minds. They called on their followers to join today's protest, with messages that encourage a political solution to the government's war with the FARC. For many Colombians, these rallies reflected their countrymen's longing for peace and national unity. For FSRN, I'm Manuel Rueda in Barranquilla, Colombia.
BRITAIN MP BUGGED IN JAIL HOUSE MEETING WITH DETAINEE
In Britain an anonymous whistleblower has alleged that a Member of Parliament was bugged during a jail visit to a constituent facing extradition to the US. The US wants to charge him with raising funds for Chechen separatists and the Taliban. Naomi Fowler reports from London.
Just like meetings between lawyers and their clients, meetings between Members of Parliament and their constituents are supposed to be strictly confidential:. The Secretary of State for Justice has begun an inquiry into who ordered this surveillance and why. It appears that this was a counter-terrorist police decision, despite the fact that the man wanted by the US – Barbar Ahmed – faces no charges here in Britain. His Member of Parliament is Sadiq Khan, whose visits to him may have been bugged is one of only a few Muslims in Parliament.
"If it were the case that constituents were having their conversations recorded with Members of arliament bugged, then it clearly means that the whole relationship and basis on which that elationship has been based for decades and – dare I say it – centuries is undermined.'
But according to ex-government Minister Tony Benn, Britain has long been what he calls 'a police state' where the secret services routinely bug members of Parliament. He claims that even when he served in government he was unable to get assurances that he was not being bugged. He called the 40 year old rule supposed to protect MPs and their constituents a 'complete illusion.' This is Naomi Fowler in London for Free Speech Radio News.
NIGERIAN POLICE FIRE HIV POSITIVE RECRUITS
Nigerian police fired twenty four new recruits because they tested positive for HIV. Sam Olukoya reports from Lagos.
The new recruits were found to be HIV positive after compulsory blood tests were conducted at a police college in Northern Nigeria. Just a few days before graduation, the provost of the police college summoned them to his office and ordered them to leave the school immediately. Nigerian civil society groups campaigning against discrimination of people living with the AIDS virus say the dismissal of the police recruits because of their HIV status contradicts Nigeria's policy that no one should be denied a job because they are HIV positive. The police action reflects the growing discrimination against people living with the Virus that causes AIDS. For Free Speech Radio News, this is Sam Olukoya in Lagos.
FEATURES
Israel Faces its First Suicide Bombing Attack in More Than a Year
Israel was hit with its first suicide bombing in more than a year today. One woman is dead and eight people wounded in the Southern town of Dimona. Police shot a second suicide bomber before he could detonate his explosive belt. Three Palestinian militant groups have claimed responsibility – although it is not yet clear who is actually behind the bombing. Officials also don't know if the bomber entered Israel from Gaza through a hole in the border that was blasted open by Hamas 12 days ago.
Israel followed the suicide bombing with an air strike on a car in the Northern Gaza Strip. Early reports claim a senior Palestinian militant was driving the car and was killed. A passenger in the car, as well as a passerby were wounded in the attack. Irris Makler reports from Jerusalem.
Egypt-Gaza Border Closed, But Control of Crossing Up for Grabs
Today gunfire erupted at the Rafah border crossing between Egypt and Gaza, reportedly killing one civilian and wounding six soldiers. The shooting began when Egyptian troops attempted to halt the flow of people trying to get back home. The crowd started to throw rocks and the Egyptians responded with smoke grenades and gunfire.
This confrontation comes after the Egypt-Gaza border was resealed yesterday with metal barricades and barbed wire. On January 23rd, Palestinian militants blew a hole in the border, allowing hundreds of thousands of Palestinians to cross into Egypt and stock up on food, fuel and other supplies. An Israeli blockade has made those items scarce in Gaza. Now those who crossed the border are mostly back home, or on their way there.
But as Ursula Lindsey reports from Cairo, who will control the Rafah crossing remains an open question.
Green Party Gets in the Super Tuesday Mix, Holding Primaries in Four States
Nearly half the US states participate in the process to choose the Democratic and Republican Presidential nominees – a large number of states will go to the polls tomorrow. But the nominee for the Green Party will also be in play on Super Tuesday. Four states – California, Illinois, Massachusetts, and Arkansas – have Green primaries. For the first time, the Green Party nomination is expected to be hotly contested.
Former Georgia Representative Cynthia McKinney will be on the ballot. She announced her candidacy last month. She offers a platform of peace and ending poverty.
(Sound Clip)
Meanwhile, anti-corporate, Green Party founder Ralph Nader is debating a run. He has not officially announced and is not on the ballot in every applicable state. But a late entry might not hurt his chances of capturing the nomination. He did manage to get on the ballot in the key state of California, which holds 22 percent of the delegates.
Kent Mesplay, Kat Swift, and Jesse Johnson are also on the ballot in all four states.
Bush Releases 2009 Budget: 3.1 Trillion Dollars and Slashes to Domestic Spending
Today President Bush released his budget for 2009. The 3.1 trillion dollar proposal would cut funding for domestic programs, increase spending on the military and drastically increase the national debt. And it doesn't include a large percent of funds for the wars in Iraq and Afghanistan. Economists and lawmakers say his budget cuts would add even more burdens to Americans. All the while Bush continues to push Congress to pass a multi-billion dollar economic stimulus package. FSRN Correspondent Matt Laslo reports from Washington.
Women Campaign to Repeal Armed Forces Special Powers Act in India
Women from India's northeastern state of Manipur have launched a campaign against the Armed Forces Special Powers Act. The law gives extraordinary powers to the Indian Military for counter-insurgency operations in several parts of the country. Accusing the security forces of abusing these powers, the organizers are demanding the immediate repeal of the law. Bismillah Geelani has more

The Corporate Elections
Mumia-Abu Jamal Commentary.