September 3, 2008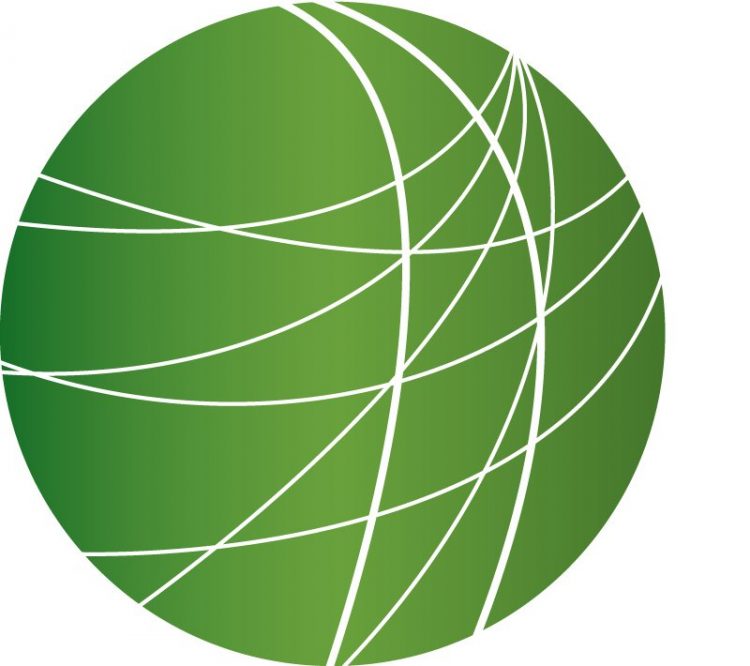 Joe Lieberman Addresses Republican National Convention
Large Rally Attacked by Police
Ron Paul's "Revolution"
Palin's Nomination Motiviates Pro-Lifers to Support McCain
Some Women Weary of Palin
Small Businesses Impacted by Hurricane Gustav
Residents from Ecuador's Amazon Challenge Chevron-Texaco
HEADLINES
Convoy of Pakistani PM Attacked, NATO Offensive in South Waziristan
NATO helicopter gunships based in Afghanistan conducted a cross-border raid into Pakistan's tribal belt early this morning, killing what locals say was up to 20 civilians in mutiple house raids. Afridai Afridi has the story.
The helicopters dropped NATO soldiers into at least three villages in South Waziristan to carry out a "search operation" for suspected Taliban insurgents. One eyewitness says the soldiers went inside of specific houses and shot those inside. Women and children are among the 20 people killed in the operation. It was the first confirmed incursion into Pakistan by NATO troops stationed across the border in Afghanistan. A few hours later, two bullets were fired into the car of Prime Minister Syed Yousaf Raza Gillani. The car was empty, on its way to pick up the prime minister. A Taliban spokesman in the Swat Valley claimed responsibility for the shooting. The Pakistani military claims to have killed 30 Taliban militants in Swat today as part of an ongoing operation.  The shooting attack on the prime minister's convoy comes just three days ahead of Pakistan's presidential elections. For FSRN, I'm Afridai Afridi.

Rice Announces $1Billion Aid Package to Georgia
Secretary of State Condoleezza Rice has announced a one-billion dollar aid package for Georgia, ostensibly to help rebuild housing and infrastructure damaged when Russian troops rolled into Georgia last month. Vice President Dick Cheney is touring the region this week to meet with the leaders of Georgia, Ukraine, and Azerbaijan.
US Ambassador to NATO Calls for Exercises in Former Soviet Satellites
The administration's focus on the region comes as the US Ambassador to NATO has called on the organization's members to show Russia that it's serious in defending Baltic states in the event of an attack. Naomi Fowler reports from London.

The US Ambassador to NATO, Kurt Volker, says that failure to prepare to act in defense of Baltic states undermines NATO's credibility. He suggests staging military exercises in the former Soviet states, but "not in a provocative way". Recently joined European member states and NATO members Estonia, Latvia and Lithuania sit uncomfortably close to the situation in Georgia. These Baltic states gained independence from the Soviet Union in the early '90s and are publicly critical of Russia. Article 5 of the NATO treaty says that "an armed attack against one or more members shall be considered an attack against them all." But while the European Parliament has condemned what it calls Russia's "unacceptable and disproportionate military action", many European NATO members depend heavily on Russian oil and gas. Yet, Georgia is key to an alternative energy route which would allow the EU to reduce it's dependency. Today's EU resolution recommends the EU commission offer Georgia "all necessary assistance" to protect that energy infrastructure. This is Naomi Fowler in London for Free Speech Radio News.
Sami Al-Arian Released from Prison
Former university professor Sami Al-Arian has been released from jail after a federal judge ordered the government to justify Al-Arian's continued detention. The Palestinian academic had been accused of providing material support to Islamic Jihad, an organization on the State Department's terror watch list. A jury did not find him guilty on any of the charges, but the government refused to release him. His family filed a habeas corpus appeal to challenge his detention. Al-Arian was released to the custody of his daughter yesteday while he awaits a trial for his refusal to testify before a grand jury in a separate case.
American Film Maker Detained in Nigeria
The Nigerian military has arrested an American filmmaker working on a documentary about the Niger Delta region and transferred him to the federal capital, Abuja, for further interrogation. Sam Olukoya reports from Lagos.
Award-winning documentary film maker Andrew Berends and his Nigerian interpreter were arrested last Sunday while filming in the Niger Delta region. Nigerian authorities confiscated Berends' equipment and passport during his arrest. The Paris-based group, Reporters Without Borders alleged that Berends and his interpreter were given no food and very little water, and were subjected to repeated interrogation that prevented them from sleeping. Both men could potentially face charges of spying, an offense that carries the death penalty in Nigeria. A number of Nigerian human rights lawyers have offered to defend them in court. In the last two years, the Nigerian government has kept a tight control on news flow from the Niger Delta region after insurgents fighting for a share of oil proceeds heightened their activities. For Free Speech Radio News, this is Sam Olukoya in Lagos.
FEATURES
Joe Lieberman Addresses Republican National Convention
Senator Joe Lieberman of Connecticut, former Democrat and one time Vice
Presidential nominee, praised Republican John McCain at the GOP
convention. Lieberman became an Independent after he lost his primary
election race in 2006.
Large Rally Attacked by Police
Aside from the delegates, politicians and press here at the RNC, dozens
of different groups organized protests this week in the Twin Cities –
and for some, not everything is going according to plan. That was the
case last night for the Poor People's Economic Human Rights Campaign's
March for Our Lives. The sound system didn't work, attendees were
snatched out of the crowd and arrested, one was tasered, and the police
kept forcing changes to the march route. But the Campaign went ahead
with their rally – and a marathon march. Tanya Snyder was there for all
the ups and downs and has the story.
Ron Paul's "Revolution"
There was another political gathering in the Twin Cities – the Ron Paul
Revolution.  An estimated ten thousand people attended, many traveled
from around the country, to hear Paul speak at their own convention in
downtown Minneapolis. His emphatic supporters nearly filled an NBA
basketball arena.  The 9 hour event culminated in an address by Ron
Paul, their leader, the former Republican Presidential candidate and
Congressional member from Texas.

Palin's Nomination Motiviates Pro-Lifers to Support McCain
Back at the RNC, tonight's big ticket speaker is Alaska Governor and
Vice Presidential candidate and Sarah Palin. And although she's running
as McCain's VP, during an MTV interview last year, Palin supported
former Republican candidate Ron Paul. Add to that controversy the fact
that Palin's 17 year old unmarried daughter is pregnant, Palin's
questionable fundraising for her political campaigns, the solicitation
of large amounts of federal earmarks, accusations of cronyism, and her
husband's association with a group that wanted to succeed from the
United States. But Pro-lifers get a shot in the arm with Palin's
nomination, and it's solidifying their support for John McCain. Karen
Miller has been at the RNC this week, gathering response from some of
the staunch pro-lifers.
Some Women Weary of Palin
There has been a lot of speculation regarding Palin's nomination.
FSRN's Aura Bogado spoke with Ramona Oliver, communications Director
for EMILY's List – her group asked women around the nation what they
thought about McCain's pick.
Small Businesses Impacted by Hurricane Gustav
After hurricane Katrina hit in 2005, big and small businesses alike
closed their doors for good due to lack of revenue. The tourism
industry was particularly impacted and thousands of people lost their
jobs. Now, with the visit of yet another storm, hurricane Gustav could
deliver more setbacks to a city trying to rebuild its economy. FSRN's
Dolores M. Bernal is in New Orleans with the story.
Residents from Ecuador's Amazon Challenge Chevron-Texaco
In Ecuador's Amazon rainforest, a coalition of residents and indigenous
nationalities are suing US-based oil company Chevron-Texaco. They say
that 30 years of the company's oil exploitation has resulted in severe
environmental and health damages in the region, including 428 cancer
deaths. A recent report issued by a court expert determined that
Chevron might have to pay up to $16 billion in damages. FSRN's Daniel
Denvir traveled to the Ecuadorian Amazon to file this story.