March 26, 2008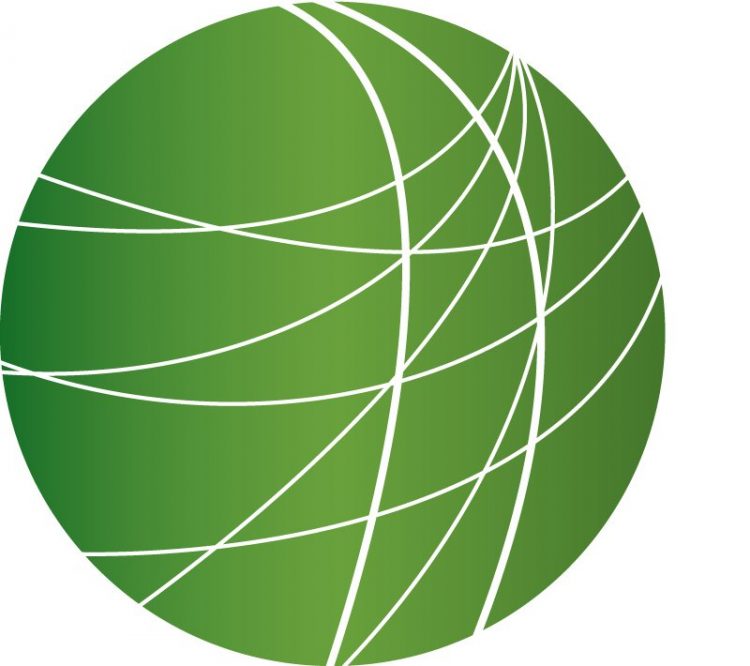 Latinos Sue over Citizenship Delays – 1 million votes on the line
Critics Accuse Sri Lankan Government of Kidnapping
Korean Activists Attack China Over Refugee Treatment
Baja California: Rising Crime Threatens Tourist Economy
The New Cambodia: Part I – Winners and Losers
HEADLINES
Ultimatum Pending Against Basra Militias
Iraqi Prime Minister Nuri Al-Maliki has given Shiite militias in Basra a 72 hour ultimatum to surrender or face dire consequences. Fighting began yesterday morning in Basra, but rapidly spread to Baghdad and other Shiite majority towns. A US military spokesman in Iraq told reporters that more than 25,000 Iraqi police and soldiers are involved in the anti-militia operation in Basra, Iraq's second largest city. The fighting comes as Shiite cleric Muqtada al Sadr has ordered his followers to carry out a campaign of civil disobedience. The clashes have also led to speculation that Al Sadr may officially lift the Mahdi Army ceasefire that has been in effect since last summer.

Gazans Rally for Palestinian Unity
Scores of Palestinians in Gaza city staged a demonstration today calling for Palestinian national unity after both Hamas and Fatah signed a reconciliation deal in Yemen earlier this week. FSRN's Rami Al-Meghari has more.
Members of civil society organizations and clans in the coastal region rallied today to urge both Fatah and Hamas to reconcile their differences and end of their bitter power struggle. Amid chants of Palestinian unity, the march snaked through the Gaza City streets before stopping in the Unknown Soldier square for speeches by rally organizers. Samir Zaqout is a member of the Gaza Mental Health Program. (clip) "Today's rally is a message to all Palestinian forces, especially the leaderships of Fatah and Hamas that the Palestinian people and the ordinary people who have been abandoned, want unity". Hamas and Fatah representatives signed a Yemeni-brokered deal on Sunday, although each side has its own interpretation of the pact. In February 2007, both parties formed a unity government. Fierce infighting broke out four months later, ending with Hamas taking control of Gaza and ejecting Fatah from power in the coastal territory. While the power struggle has been divisive, many Gazans view the infighting as damaging to national interests. For FSRN, I'm Rami Al-Meghari in Gaza.
Huge Chunk of Antarctic Ice Shelf Disintegrates
A huge chunk of a major Antarctic ice shelf has collapsed into the sea. An area the size of 160 square miles has crumbled off of the vast Wilkins ice shelf since late February. The National Snow and Ice Data Center calls the collapse a "runaway disintegration". Scientists say the culprit is global warming. The Antarctic is nearing the end of its summer melt season with virtually no sea ice. That means structures such as ice shelves are left vulnerable to the action of ocean waves, which can ultimately trigger further break up and collapse. The recent loss transformed the ice shelf into two islands connected by a narrow strip. British Antarctic Survey glaciologist David Vaughan says the Wilkins ice shelf is "hanging by a thread".

Farmers Strike in Argentina Over Tax Hike
Farmers and ranchers in Argentina are in the midst of a nationwide strike in protest of a hike in taxes on soy and other grains for export. Marie Trigona has more from Buenos Aires.

The strike – currently in its second week – has already had a significant impact on supermarket stocks of meat, chicken, vegetables, and dairy products. Farmers and ranchers are refusing to take their goods to market until the government eases the tax increase. The administration of President Cristina Kirchner has refused, saying it will not negotiate until farmers call off their strike. The government wants to tax soy for export at a rate of 45% – up from 35%. The Argentine agricultural sector is the most profitable in South America and Argentina is a leading producer of soy and grains at the global level. Farmers are maintaining blockades on many of the nation's highways to enforce the strike. Protestors took to the streets of Buenos Aires last night banging pots and pans in support of the farmers after President Kirchner made a speech vowing to not back down on the tax hike. The demonstration turned violent when pro-government protestors clashed with the strike supporters. Neither the farmers nor the government appear willing to budge on their respective positions, leading many Buenos Aires residents to worry about food shortages and prices ahead of what could turn into a prolonged strike. For Free Speech Radio News, I'm Marie Trigona in Buenos Aires.

African Union Troops Take Renegade Indian Ocean Island
African Union forces have seized control and occupied the island of Anjouan in the latest chapter in the rocky history of the archipelago nation of Comoros. Mpumi Magwaza has more on the story from South Africa.
Anjouan is one of three islands in the Comoros federation – an Indian Ocean archipelago located between the southeastern coast of Africa and the island of Madagascar. Comoros has lived through about 20 coups since its independence from France in 1975. The 3-island federation is governed under the terms of a 2001 political stability agreement. Rebel leader Colonel Mohammed Bacar came to power in Anjouan through elections in 2002, but later refused to recognize the authority of the central government. He has been accused of treason, abuse of power, and war crimes. Bacar won re-election last year, but neither the election nor the results were recognized by the Comoran government or the international community. Bacar refused to step down, opting instead to rule the island as a separate state. Reuniting Anjouan with Comoros is seen has an easy task for African Union troops facing serious difficulties in other operations in Sudan and Somalia. The central Comoran government has announced that it will have an interim government in place on the island by the end of the week. For FSRN, this is Mpumi Magwaza in Johannesburg.
FEATURES
Latinos Sue over Citizenship Delays – 1 million votes on the line
The U.S. government has over one million citizenship applications piled up in a backlog, raising the prospect that immigrants who applied for citizenship as long ago as last summer will not be eligible to vote in this fall's elections. Some Latinos with pending applications have filed a class-action lawsuit in federal court to demand the government process their applications faster. Tanya Snyder has more.
Critics Accuse Sri Lankan Government of Kidnapping
The Sri Lankan government is taking fire over its human rights record in its recently-revived conflict with Tamil Tiger separatist rebels. Tamil Parliamentarian Mano Ganeshan says nearly 180 people have been abducted in the last two years in the capital city of Colombo. FSRN's Ponniah Manikavasagam files this report:
Korean Activists Attack China Over Refugee Treatment
China's crackdown on demonstrators in Tibet has drawn worldwide attention as Beijing prepares to host the Olympic Games. But Tibet is not the only area where critics of the Chinese regime are hoping to win international attention. Activists in South Korea are protesting China's practice of forcibly repatriating refugees from North Korea to a country where they face imprisonment in concentration camps or even public execution. From Seoul, FSRN's Jason Strother has more.
Baja California: Rising Crime Threatens Tourist Economy
In the Mexican state of Baja California, gunfights, shootings, kidnappings, and drug-related violence are on the rise. That's cut into the numbers of visiting tourists visiting cities like Ensenada and Rosarito, with serious effects on the local economy. Now, the U.S. Consulate in Tijuana has issued a travel advisory to U.S. citizens—right before the region's peak tourist season hits.
Both authorities and residents in Rosarito are fighting what they call an unfair image of the region, and are trying to convince tourists that they can still enjoy Baja. Alonso Rivera and Mariana Martinez have this report.

The New Cambodia: Part I – Winners and Losers
After decades of war, boom time has hit Cambodia. The Cambodian economy has expanded an average of 10 percent for each of the last five years, making it second fastest growing economy in the region after China. Tourism and real estate are fueling the growth, driving land prices in Phnom Penh to dizzy heights. In this first of a special series on change in Cambodia, Rebecca Henschke take a look at who is benefiting from the new capitalist economy.