July 11, 2008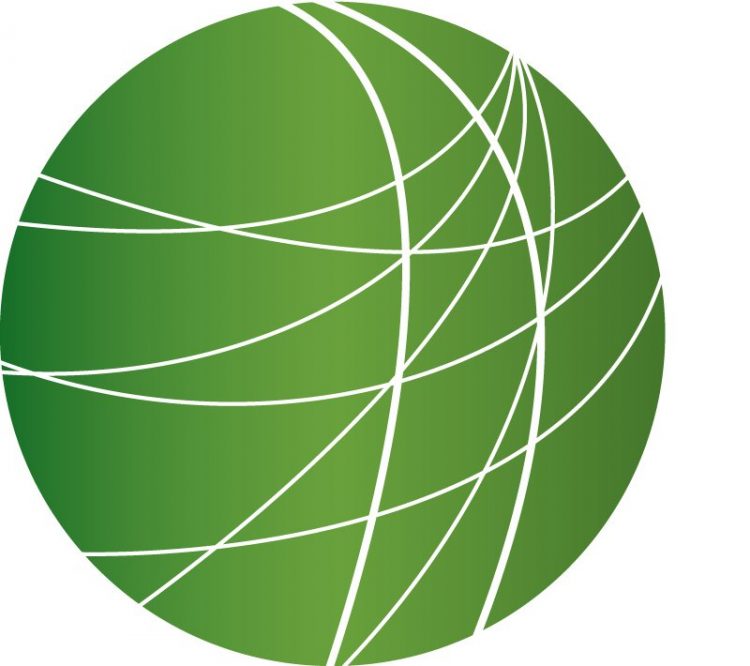 EPA Passes on Setting Carbon Limits
Dark Horizons for National Parks
Longest Walk Arrives in DC
One Last Article of Impeachment
Anti-Government Protests in Peru
Kenyan Coalition Government in Crisis
HEADLINES
Unity Government Formed in Lebanon
Opposing political parties in Lebanon have reached a power-sharing deal.  The Lebanese government and the Hezbollah-led opposition came to the agreement during crisis talks in Qatar.  The opposition was guaranteed 11 of 30 cabinet seats.  The deal comes about two months after violent clashes swept the country.
Senate Takes Up Mortgage Crisis Legislation
Housing and mortgage legislation is once again circulating in Washington.  The Senate is looking at a bill that would increase Federal Housing Authority oversight of failing mortgage lenders Fannie Mae and Freddie Mac.  The companies' stock lost nearly half its value in the first hour of trading this morning.  The legislation would also offer help to homeowners facing foreclosure.  Katherine Jarmul reports from DC.
The Senate bill would grant 300 billion dollars to help 500-thousand homeowners now facing foreclosure.  Brenda Muniz, legislative director for Acorn, says the legislation will only be effective if lenders choose to opt-in.  She says one provision in particular would help low-income families the most.
"A provision of the bill that is actually under attack are the Emergency Community Development Block Grant dollars that would actually go to localities that have seen a high foreclosure rate and who could use that money to purchase and rehabilitate these properties.  We actually think that would go a long way to helping some of the low-income communities that are most affected by the crisis."
President Bush has threatened to veto the bill, citing that provision as a reason, saying it is a bailout of irresponsible lenders and borrowers.  The House passed the legislation in May, with 39 Republicans defying the veto threat.  But before it reaches President Bush, the bill still must return to the House to approve Senate's revisions. For FSRN, this is Katharine Jarmul in DC.
UK Offers Military Aide to Nigerian Government, Ending Cease-Fire
The Movement for the Emancipation of the Niger Delta says it will resume its attacks on Nigeria's petroleum facilities tomorrow, ending a 2-week cease-fire. They're responding to British Prime Minister Gordon Brown's offer of direct military assistance to the Nigerian government. From London, Naomi Fowler reports:'
Despite the vast oil wealth being extracted from the region, the Niger Delta is one of the poorest regions in Africa. The Movement for the Emancipation of the Niger Delta is its largest armed group; its attacks on oil industry installations and kidnapping of oil workers have cut Nigeria's oil production by a quarter. Hundreds die each year in the conflict. The group wants a greater share of the wealth for local people and an end to environmental degradation by the oil industry.  Britain is one of Nigeria's largest investors and Prime Minister Brown says the UK is ready to help return law and order to the region and restore oil output. The Movement for the Emancipation of the Niger Delta has accused Britain of a return to colonial policies of divide and rule. Nigerian President Umaru Yar'Adua (whose election was contested by independent observers) is visiting Britain next week.  This is Naomi Fowler in London for Free Speech Radio News.
International Criminal Court to Seek Indictment of Sudanese President for Genocide
The International Criminal Court at The Hague announced today it will seek an arrest warrant for Sudanese President Omar al-Beshir.   The ICC chief prosecutor will go before judges on Monday to present evidence of genocide and crimes against humanity in Darfur over the last five years.  An indictment is expected.  And if indicted, al-Beshir would be the first sitting president charged with genocide.  In response, the United Nations is expecting a violent backlash in Sudan.
Ohio Community Wins Water Discrimination Verdict
A Federal district court in Ohio today handed down a landmark decision favoring the plaintiffs in a civil rights suit that has been in litigation since 2002. The suit involves a mostly African-American community that was not hooked up to municipal water until years after neighboring communities received the service.  Evan Davis reports from Ohio.
Sixty-seven residents in a small community near Zanesville, Ohio sued the county commission and water authority claiming that city water services had been denied to their neighborhood since 1956, when water lines were first installed in the area.  They believed the county's negligence was a clear case of racial discrimination. Today the jury agreed and awarded the plaintiffs a total of 11 million dollars.  One plaintiff said she grew up literally in the shadow of a city water tower.  And even though her neighbor's house some 900 feet away had running water, she and other residents had to haul water from cisterns or wells.  City water was extended to the community in 2003 – one year after the discrimination complaint went to the Ohio Civil Rights Commission. Muskingham County has announced plans to appeal the verdict.  For FSRN this is Evan Davis in Columbus, Ohio.
FEATURES
EPA Passes on Setting Carbon Limits
The Bush Administration plans to postpone action to deal with global warming – despite pressure from the Supreme Court. More than a year ago, the high court ordered the Environmental Protection Agency (EPA) to determine what risks greenhouse gasses pose to human health or to explain its inaction on the matter. The EPA will instead continue to take public comment on the global warming threat, instead of directly addressing the crisis. This increases the likelihood that the EPA will do nothing on the issue before Bush leaves office in January. Lexi Shultz is the Deputy Director of the Union of Concerned Scientists' Climate Program. Shultz says that although Bush pledged to the world to reduce greenhouse emissions at this week's G8 Summit in Japan, he's decided to take no action here in the US.
Dark Horizons for National Parks
Meanwhile, the Environmental Protection Agency is revising its regulations on air quality near National Parks. Critics say the agency is giving utility companies a pass that will lead to more coal-fired power plants. They charge that the EPA is ignoring the objections of their own scientists – at a time when one in three National Park sites already have air pollution levels that surpass the agency's own health standards. FSRN's Yanmei Xie has the story from Washington.
Longest Walk Arrives in DC
A five month long cross-country trek, known as the Longest Walk 2, ended on the steps of the US Capitol building this afternoon. March participants from all over Indian Country and their allies have used their 8000 mile journey to call attention to environmental degradation and its harmful effects on all living beings. Native American activists are also calling for cultural sovereignty, respect for native rights, and for protection for sacred sites. On the Capital steps, march representatives delivered a document to House Judiciary Chair, Representative John Conyers. The document, titled "Manifesto for Change" consists of testimonies, concerns and priorities outlined by residents of Native communities visited along the march route.
One Last Article of Impeachment
After introducing 35 articles of impeachment last month without success, Representative Dennis Kucinich returned to his impeachment effort with just one article this time: that the president mislead Congress in order to invade Iraq. Now it's up to the House Judiciary Committee to determine if this charge can be brought to a president whose time in office is quickly running out. FSRN's Karen Miller has more.
Anti-Government Protests in Peru
Protests against the economic policy of Peru's President Alan García shook the South American country this week. A regional government building was set on fire, and more than two hundred people were arrested after confronting police officers and blocking roads and highways during a 72-hour general strike that ended last night. Participation was at its peak in southern Peru, the region with the highest poverty rate. Pamela Cueva and Alfredo Cuadros have the story from Lima.
Kenyan Coalition Government in Crisis
Kenya's coalition government is facing its first major crisis since its formation more than three months ago. The crisis stems from allegations that Kenya's finance minister played a role in the controversial sale of the posh Grand Regency Hotel. FSRN's John Bwakali reports from Nairobi.
To Be Bomber Reaches Out to Israelis
Six years ago, Palestinian woman Shifa Al Qudsi planned to strap a suicide bomb under a maternity dress and blow herself up – killing herself and as many Israeli civilians as possible. She was prepared to do this even though she was a single parent to a seven year old daughter. Al Qudsi was caught before she could carry out the bombing and spent six years in an Israeli jail.  She was released earlier this year, and says she's undergone a change of heart.  Where before she wanted to kill Israelis, now she says she wants to reach out to them. Irris Makler went to Tul Karem in the northern West Bank to hear her story.