April 15, 2008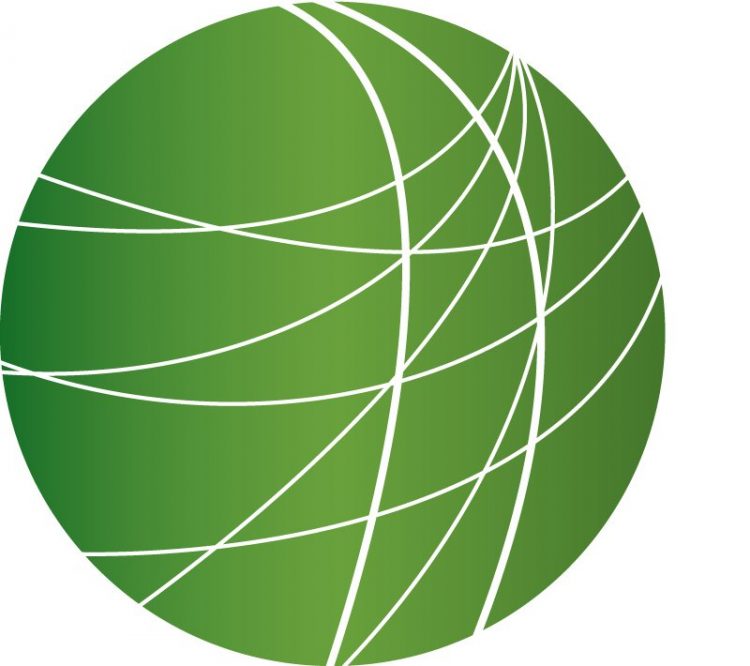 Resisting the War Tax
Maoists Win Landslide Victory in Nepal
Croatian Citizen's Plans for NATO Referendum Fails
Communities of Color in New York Worry about the Air They are Breathing
Bicyclists Push for Change in Transportation Policy
Mumia Commentary: When Courts Go Wrong
HEADLINES
Bombs Kill More Than 60 in Iraq
Four separate bombings killed at least 60 people across Iraq today and wounded dozens more in what has become the deadliest series of militant attacks there in 6 weeks. The blasts targeted a Baghdad neighborhood and the predominately Sunni cities of Baqouba, Mosul, and Ramadi. The bombings have been blamed on Sunni militants. Meanwhile, Iraqi security forces and US troops have been concentrating their efforts on cracking down on Shiite miltiamen in Baghdad's sprawling Sadr City district.

Afghan Refugee Camp Bulldozed in Pakistan
Pakistani security forces began to demolish a three-decade-old Afghan refugee camp some 20 miles southwest of Peshawar. Hundreds of shops were destroyed in the demolition operation as the April 15th deadline for the evacuation of the camp expired. Rahman Ullah has more.
The pouring rain did not stop paramilitary forces and police from demolishing shops today outside of the Jalozai refugee camp. Security forces were sent to the camp to thwart any possible resistance from its Afghan residents. A spokesman from the Commission on Afghan Refugees in Peshawar told reporters that all of the camp's 1000 shops would be destroyed as the first step, with the demolition of houses to follow. This Afghan refugee spoke to FSRN while witnessing the demolition of his shop: (clip) "I cannot comprehend the way we were treated, neither I have seen nor could imagine such harsh treatment. I have a mobile phone repair centre. My computer, mobiles and other equipment all were destroyed, and the whole damage cost 1000 dollars." Some 70,000 Afghan refugees were living in the Jalozai camp. Pakistani officials from the border region began calling for the camp's demolition 6 months ago, saying it created a law and order problem and that the refugees were a burden to the local economy. Rahman Ullah, FSRN, Peshawar.
Berlusconi Wins Another Term as Italian PM
Results from the Italian elections show that media mogul Silvio Berlusconi has won a third term as prime minister. Diletta Varlese has more.
Not only has Silvio Berlusconi won re-election as Prime Minister of Italy, but his "People of Freedom" coalition can also claim more seats than any other party in both houses of Parliament. Berlusconi's opponent, Walter Veltroni lost by 9 percent, reflecting his coalition's margin of defeat in the parliamentary elections. The Green Party and the Communist Party both failed to reach the minimum quorum of 4 percent of the popular vote to even maintain their presence in Parliament. The strong Pro-Berlusconi majority means that the Italian government will likely take a sharp right turn in the near future. Veltroni's center-left coalition is the only influential opposition force left in Parliament. The new government is expected to take power within 2 weeks. For FSRN, I'm Diletta Varlese in Brescia, Italy.
Bison Kills in Montana
Lakota tribal members held a prayer ceremony at Gardiner, Montana today to honor those buffalo slaughtered for wandering outside of Yellowstone National Park this winter. FSRN's Jim Kent has this report.
Buffalo wandering from Yellowstone during the winter are regularly rounded up and sent to slaughterhouses. Yellowstone spokesman Al Nash says park personnel are required do so in order to stop the possible spread of brucellosis to Montana cattle. (clip) "There is limited tolerance for bison outside the boundary of Yellowstone National Park." That lack of tolerance comes from Montana cattlemen concerned with losing the brucellosis-free designation their cattle have. Brucellosis is a bacterial disease that can cause pregnant cattle to miscarry. Rosebud Sioux elder Rosalie Little Thunder notes that there's never been a documented case of brucellosis transmission from bison to cattle. (clip) "It's a political battle. It's like the sheep-cattle wars but with a lot more political intensity." Little Thunder says the ceremony was as much to heal those involved in the slaughter as it is for the buffalo. For Free Speech Radio News, I'm Jim Kent.
Dalai Lama in Washington State
The Dalai Lama is in Seattle this week to attend a five day conference called "Seeds of Compassion". This comes ahead of the Olympic torch relay through India, home to the largest community of Tibetans in exile. Mark Taylor-Canfield has more.
The Dalai Lama's visit has drawn tens of thousands to his Seattle speaking engagements. The Tibetan spiritual leader has been careful to avoid controversy in light of Chinese government accusations that he incited riots in Lhasa last month. However, the Dalai Lama did tell reporters that China's human rights record is deplorable. In his 5-day visit to the US, the head of the Tibetan government-in-exile has continued to emphasize that he is not advocating for Tibetan independence, but rather – greater autonomy. The Dalai Lama will lead a panel discussion today in Seattle with other recognized spiritual and cultural leaders, including the Nobel prize winning South African bishop, Desmond Tutu. A series of rare protests erupted in Tibet last month, sparking a major military crackdown from the Chinese Army. The Chinese reaction triggered international protests, including specific targeting of the Olympic torch relay. The torch run is set to pass through India this week, home to the majority of Tibetans living in exile. For FSRN, I'm Mark Taylor Canfield in Seattle.
FEATURES
Resisting the War Tax
As people rush to make it to the post office on tax day, war tax resisters across the country are protesting outside many of those post offices, attempting to draw attention to the amount of tax dollars spent on the military. On Capital Hill, lawmakers put forward their own type of protest – tying the cost of the war in Iraq to tax dollars being misspent. FSRN's Leigh Ann Caldwell has the story from Washington.

Maoists Win Landslide Victory in Nepal
Maoists in Nepal gained victory after victory in this weekend's elections – with the Nepali Congress, the nation's oldest party headed by 84-year-old Premier GP Koirala, badly lagging in second place. Political analysts and everyday people are surprised at the Maoists' stampeding march towards the portals of power in a country which has been under monarchy for 240 years. Their victory confirms that monarchy will be soon elbowed out, with hopes that a new Nepal firmly anchored in a democratic culture will flourish. Yet skepticism lingers about the Maoists and their motives. PC Dubey reports from Nepal.

Croatian Citizen's Plans for NATO Referendum Fails
A large scale, two week citizen's initiative throughout Croatia asking that entry into NATO be decided through referendum has failed. Now, it's up to the government to decide. FSRN's Amy Miller reports from Zagreb, Croatia.

Communities of Color in New York Worry about the Air They are Breathing
New York City Mayor Michael Bloomberg is pushing a local bill that would require any organization doing independent environmental testing to get a permit from the police. But a broad coalition of unions, environmentalists and non-partisan advocates are fighting it, saying it will block workers and low income communities of color from protecting themselves. Ari Paul has more from New York.

Bicyclists Push for Change in Transportation Policy
The Safe, Accountable, Flexible, Efficient Transportation Equity Act or SAFETEA – is the bill that governs federal surface transportation spending through 2010. Signed in 2005, the nearly 300-billion-dollar measure funds the entire transportation infrastructure – especially the highway and interstate system. The 2010 transportation bill is already being discussed on Capitol Hill. Big industry players and state Departments of Transportation are lobbying to get a part of the next multi-billion dollar bill; one group advocating for a policy shift in 2010 are the bicyclists. Kat Shiffler reports.
Mumia Commentary: When Courts Go Wrong
A commentary by death row inmate Mumia Abu-Jamal