September 23, 2008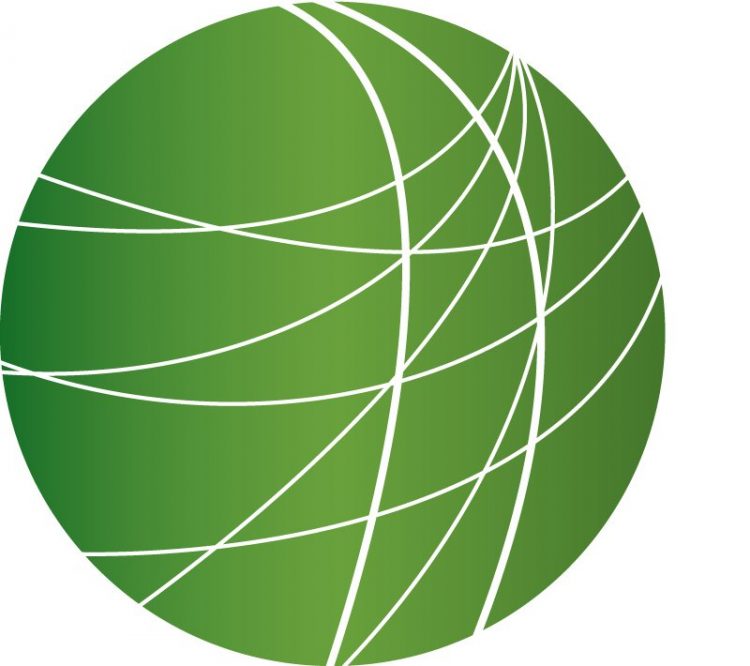 United Nations General Assembly Begins
Cuban Representatives Attend UN General Assembly
Fed Chair, Treasury Secretary Push for Record Bail-Out
Afghanistan Violence Increases, Threatens Security
HEADLINES
11 South African Cabinet Ministers Resign
11 members of South Africa's cabinet have tendered their resignations in solidarity with President Thabo Mbeki. The ruling African National Congress forced Mbeki to step down due to allegations that he interfered in a corruption case against his political rival, ANC chair Jacob Zuma. Mbeki is due to leave office on Thursday.
British PM Struggles with Party Mutiny
British Prime Minister Gordon Brown gave the speech of his career today at his party's annual conference. The Labour Party is facing its lowest popularity ratings in decades and rumours are rampant regarding a challenge to Brown's leadership. Naomi Fowler reports from London.
Today's speech follows a week in which 13 Labour MPs – one of them a minister – called for a leadership contest and two people resigned from their government positions. Four and possibly five cabinet members are said to be urging Gordon Brown to stand down. Since Gordon Brown took over from Tony Blair, he's been dogged by criticisms of his leadership qualities. In today's speech, he made new policy announcements and acknowledged his mistakes: [Brown] "I know that the way to deal with tough times is to face them down. Stay true to your beliefs, understand that all the attacks, all the polls, all the headlines, all the criticism, it's all worth it if doing this job I make life better for one child, one family and one community." It remains to be seen whether Gordon Brown's speech today can reverse his own fortunes and that of his unpopular government. This is Naomi Fowler in London for Free Speech Radio News.

Bolivian President Sends Peace Proposal to Opposition Governors
Bolivian President Evo Morales sent a proposed peace agreement to 4 opposition governors before leaving for New York to address the United Nations General Assembly this evening. Leny Olivera files this report.
The president's proposal comes after a week of dialogue between the government and the opposition. For the Morales administration, a top priority in the negotiations has been ensuring that the Bolivian electorate will have the chance to vote on a new constitution in a nationwide referendum. The peace proposal calls on the governors not to block the constitutional referendum. Support for the president is strong among Bolivian voters. Last month, Morales survived a national recall referendum with a 67% margin of victory. Support for the constitutional referendum is also strong among Bolivia's social movements, which have been blockading all access points to the opposition-dominated city of Santa Cruz. The blockaders have threatened to storm the wealthy city if the opposition governors obstruct the constitutional referendum. Morales says he will call on his supporters to end their blockade if the opposition signs the peace proposal. The opposition governors have until Thursday to sign the peace agreement. For FSRN, I'm Leny Olivera in Cochabamba.
Burmese Democracy Activist Released After 19 Years in Detention
A leading Burmese pro-democracy activist has been released after 19 years in prison. Seventy-nine year old Win Tin has served more time as a political prisoner than any other Burmese dissident. He is a founding member of the National League for Democracy and was a close adviser to Aung Sang Suu Kyi, who was elected to lead the Burmese government, but was prevented from taking power by the military junta. Speaking to reporters shortly after his release, Win Tin said he intends to continue his fight to end military rule in his country.
US War Resister Given Last Minute Permission to Stay in Canada
Iraq War resister Jeremy Hinzman was scheduled to be deported from Canada today. He faces a court martial and up to five years in prison.  But a last minute hearing before a federal judge has won him a temporary reprieve. From Toronto, Kristin Schwartz has more.
Jeremy Hinzman fled to Canada in 2004, just before his unit was deployed to Iraq. His application for conscientious objector status had been denied by the US military. In Canada, his application for refugee status was also denied. But yesterday, Justice Richard Mosley ruled that he and his family could stay in the country until the federal court hears a new appeal. Hinzman's lawyer had presented new evidence that war resisters like Jeremy, who are outspoken about their political beliefs, may receive harsher punishment than other deserters. The attorney also argued that a previous ruling had failed to take into account the impact the deportation would have Jeremy's wife, six-year old son and newborn daughter. The hearing is expected to take place in the coming months. From Toronto, this is Kristin Schwartz.
Troy Anthony Davis Execution Scheduled for Tonight
The State of Georgia is scheduled to execute Troy Anthony Davis tonight, despite widespread uncertainty of his guilt in the 1989 murder of a police officer. No forensic evidence ties Davis to the crime and 7 witnesses who provided key testimony to convict him have since recanted. Georgia's Supreme Court has refused to grant Davis a new trial and yesterday ruled against delaying his execution. Davis' supporters are calling on the US Supreme Court to issue a last minute stay in order to consider the case.
FEATURES
United Nations General Assembly Begins
In New York today, more than 120 world leaders converged for the opening of the United Nations General Assembly. UN Secretary General Ban Ki-Moon was the first of many to address the growing financial crisis. US President Bush said the country was taking decisive action to address the financial meltdown, and tried to assure world leaders the crisis would be diffused. But that was later in his speech. He used much of his 22 minutes to push for multilateral cooperation on his Administration's so-called War on Terror. This was Bush's last speech at the UN, and he encouraged UN members to enforce sanctions on Iran and North Korea, while also attacking Iran and Syria as state sponsors of terrorism.  Also speaking today, was Ellen Johnson Sirleaf, President of Liberia, noting that in spite of the country's progress towards economic stability, they still have a long way to go towards eradicating poverty.
Cuban Representatives Attend UN General Assembly
Every year, the UN General Assembly brings world leaders to New York City – leaders who might not normally be invited to visit the United States. This year, one such delegation is from Cuba.  The most powerful Cuban leaders to visit the U.S. in several years, the delegation includes the Vice President, Foreign Minister and members of the Communist Party's Secretariate. Vice President Jose Ramon Machado Ventura addressed several issues in New York Monday night, such as the 50-year old trade embargo, international solidarity, and the case of five Cuban nationals imprisoned on charges of espionage. FSRN's Ari Paul was there.
Fed Chair, Treasury Secretary Push for Record Bail-Out
The architects of the proposed 700 billion dollar financial
intervention appeared before Congress.  Lawmakers expressed skepticism
of the need for rapid response massive intervention.  Administration
officials said the risk is necessary.  FSRN's Leigh Ann Caldwell
reports.
Afghanistan Violence Increases, Threatens Security
Ground reports from Afghanistan may challenge the argument of Republican presidential candidate John McCain that Iraq is the center of the war on terror. In the last three months, American and allied combat casualties in Afghanistan surpassed that of Iraq for the same period. And now, Defense Secretary Gates is saying that more combat troops should be deployed to the area, but not until next spring.  A resurgent Taliban is at large and the security situation is worsening day by day. International security forces enjoy little local support and struggle to survive as pockets of Afghanistan are increasingly becoming hostile. FSRN's Asma Nemati reports from Kabul…
Proposed Dam May Alter Patagonia's Ecosystem
Chile's part of Patagonia is one of the last areas on the planet virtually untouched by human encroachment. Its also home to the world's last fresh water reservoir. But a proposed mega-hydro-electric dam project may change its landscape and environment forever.  A plan to build five dams on the Pascua and Baker Rivers has created controversy and strong opposition from local residents and environmentalists, large and small businesses, and the local Catholic Church. FSRN`s Jorge Garreton has more from Santiago.