April 22, 2008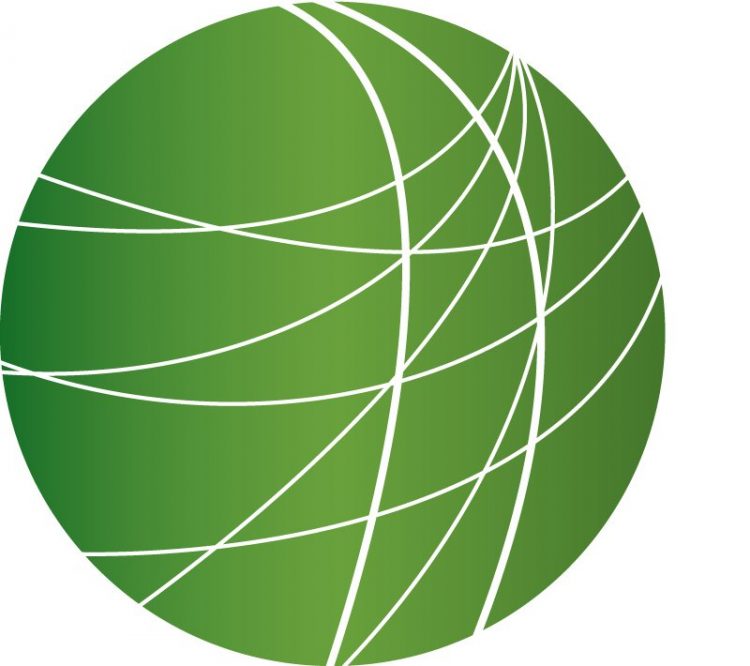 Pennsylvania's Primaries
Kosovo Assessment by UN Security Council
Sami Al-Arian's Family Torn Apart by Trial and Waiting
Lord's Resistance Army Accused of Recruitment and Kidnapping During Peace Talks
HEADLINES
HISTORIC VETERANS AFFAIRS TRIAL UNDER WAY IN SAN FRANCISCO
The first class action lawsuit brought by Iraq and Afghanistan war veterans is in its second day of hearings in San Francisco. Aaron Glantz reports.
18 wounded war veterans commit suicide every week. That statistic came in opening statements Monday in a lawsuit brought by the group Veterans for Common Sense, which is asking a federal judge to force the Department of Veterans Affairs to do a better job of caring for wounded veterans. Gordon Erspamer is a lawyer for the plaintiffs. "When you're running 125 suicides a week, when you have to close the wing of the Dallas psychiatric unit because there are too many suicides, that is an epidemic." Early arguments were punctuated by allegations top government officials deliberately deceived the U.S. public about the number of veterans attempting suicide. In one e-mail made public during the trial, the head of the VA's Mental Health division, Dr. Ira Katz, advised a media spokesperson not to tell reporters 1,000 veterans receiving care at the VA try to kill themselves every month — even though the statistic is true. VA spokesperson Kerry Childress did not dispute those numbers, but said the VA is following the law and argued veterans are not turned away when they seek care. "We have gone over and beyond for the Iraq war veterans and they have to receive that care within 30 days." The trial is expected to last six days. Aaron Glantz, Free Speech Radio News, San Francisco.
GLOBAL FOOD CRISIS SUMMIT IN LONDON
British Prime Minister Gordon Brown hosted a summit of policymakers and experts today to discuss rising food prices. Natalia Viana has more from London.
The summit in London intended to kick start a plan to tackle what the Prime Minister has called "a global food crisis". Ahead of the meeting, Gordon Brown said global food prices are at their highest
since 1945 and solving the problem is "a moral challenge" for all nations. He has called for an "agricultural revolution" for farmers to produce higher-yielding crops. Gordon Brown also criticized biofuels, saying that UK needed to be "more selective" in its support of such fuels. In all, 25 people attended the summit, including the head of African Development Bank, the UK environment secretary and World Food Program head Josette Sheeran. The plan elaborated at the summit will be presented to the European Union, to G8 leaders and to the United Nations later this year. In London, this is Natalia Viana for Free Speech Radio News.

OLYMPIC TORCH RELAY PROTEST IN INDONESIA
Police detained eight people and seized flags from pro-Tibet activists during a rowdy demonstration against the Olympic torch relay in Indonesia. Rebecca Henschke reports from Jakarta.
'Tibetans control Tibet not China' sings a protester outside the Bung Karno Stadium in Central Jakarta. One hundred demonstrators carrying pro-Tibet flag and banners reading "No human rights, no Olympics" turned out to greet the torch. "We reject the torch because of Chinese repression of Tibet and its links to the brutal regimes in Burma and Darfur. We reject the view that politics should be kept out of sport. That is naive. Everything in this world is political." But the peaceful protest was quickly disbanded. Eight people were detained. With protesters out of the way, the official ceremony took place in front of 5,000-invited guests, mainly local school children, outnumbered by more than 5,000 police with water cannons. It was very different from the original plan for a street parade through the streets of Jakarta. But after the torch met protests at previous stops across Europe and the America the Chinese Embassy insisted Jakarta change the program. For FSRN in Jakarta this is Rebecca Henschke.

EXILED TIBETANS SHAVE THEIR HEADS IN PROTEST
Hundreds of exiled lay Tibetans protested Chinese rule today by shaving their heads, a practice usually reserved for Buddhist monks and nuns. PC Dubey has more from India.
Today in the northern Indian town of Darjeeling nearly 500 Tibetan women, men and children shaved their heads to protest ongoing Chinese repression in Tibet. The shaven Tibetans claimed their action actually denoted repentance for the murderous acts of the Chinese occupiers. The younger protesters appeared more charged and excited. They not only shaved off their hair but also painted each other's tonsured heads with slogans like Free Tibet. Tashi Pecho, a Tibetan child, said "our tonsured heads and black robes are more powerful than the Chinese tanks." After the shaving ritual the Tibetans held a candle light procession in the town. Hundreds of local Indians joined the procession to mark their support for Tibetans. A huge posse of Indian security forces watched the ritual and then escorted the procession. From Darjeeling in India, I am PC Dubey for FSRN.
COLOMBIAN PRESIDENT'S COUSIN WANTED FOR TIES TO PARAMILITARY
Colombia's supreme court has ordered the detention of President Alvaro Uribe's cousin. Mario Uribe is a former senator and a key ally of the President. Manuel Rueda has more from Bogotá.
The supreme court wants to detain Mario Uribe over suspected links with paramilitary groups. But this morning, the former senator asked for political asylum in the Costa Rican Embassy. Uribe denies any links with the paramilitaries. But prosecutors say he made business deals with the right wing death squads. And one former paramilitary leader said that Uribe asked him to support his 2002 senate campaign. President Alvaro Uribe has not made any statements about his cousin's fate. Scores of the president's allies, including over fifty congressmen, are already facing similar investigations. But no accusations have been made against the president. Manuel Rueda, FSRN, Bogotá.
FEATURES
Pennsylvania's Primaries
Voters are heading to the polls in Pennsylvania, where roving election protection teams are monitoring the process and voting machine watchdogs are closely watching the system. Everyone is waiting to hear the results of this primary that could determine the fate of Hillary Clinton's campaign. FSRN's Leigh Ann Caldwell reports.
Kosovo Assessment by UN Security Council
UN Secretary General Ban Ki Moon has told the Security Council that "overall progress" has been made in Kosovo. Tensions have remained high in the region since Kosovo unilaterally declared independence in February, and a flash point is looming over whether Kosovo Serbs will be able to vote in Serbian local and municipal elections in May. FSRN's Amy Miller reports from Belgrade, Serbia
Sami Al-Arian's Family Torn Apart by Trial and Waiting
After a long-awaited trial, a jury found former University of South Florida professor Dr. Sami Al-Arian not guilty on eight charges of conspiracy to commit racketeering and murder and to aid a US-designated terrorist group in the Palestinian territories in 2006. Due to one juror, the jury was deadlocked on the remaining nine charges in what was supposed to be one of the Bush administration's most high profile terrorism cases. Shortly after the trial ended, Dr. Al-Arian's wife and three of his children packed up and left their home in the United States half way across the world to Egypt, where they had hoped he would be at least deported to. But two years on, he is still being held in jail and his family has been left in limbo, torn apart by the trial. Aya Batrawy has more from Cairo, Egypt.
Lord's Resistance Army Accused of Recruitment and Kidnapping During Peace Talks
The governments of Congo, Sudan and the Central African Republic have been asked to join forces to free more than 350 people kidnapped by the Ugandan rebel group, the Lord's Resistance Army Rebels. The Ugandan government has been holding talks with the rebels – during which time Amnesty international says new abductions have taken place. The rebels refused to sign a final peace deal after two years of talks mediated by the semi autonomous government of South Sudan, and there are fears that the rebels where using the talks to buy time to recruit in preparation for war. Joshua Kyalimpa reports from Kampala.
Earth Day's Panel on Electric Transport
It's Earth Day, and car companies say that one way you can celebrate the planet is by driving electric cars. Automobile manufacturers and other industry leaders came together on Capitol Hill today to promote their new lines of vehicles which run on alternative energies. FSRN's Tanya Snyder has the story.