January 2, 2008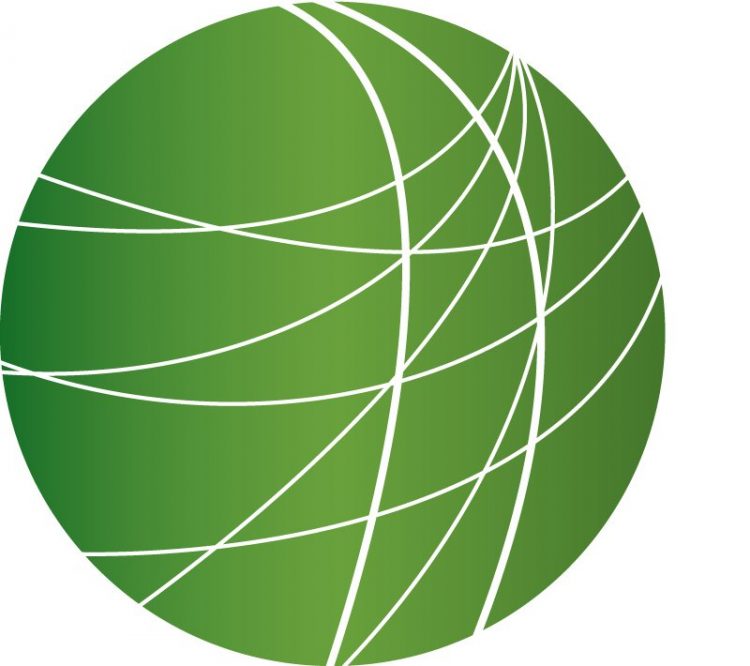 Post-Election Violence Claims the Lives of More than 300 in Kenya
North Korea Misses Denuclearization Deadline
Pakistan Extends Elections
Uncertain Future for FARC's Hostages in Colombia
Iowa Caucuses Just One Day Away
200th Anniversary of Ending Importation of Slaves into the United States
HEADLINES
New Wave of Violence in Iraq
A recent wave of bombings has claimed the lives of dozens in central Iraq. A female suicide bomber killed at least 10 people today in Baquba at a checkpoint staffed by local Sunni security volunteers armed by the US military. In Baghdad, the death toll from yesterday's bombing of a funeral service has risen to 34. It was the deadliest attack Baghdad has seen since August. Meanwhile, the Iraq Body Count project has released its figures for 2007. Its calculations, based on media monitoring and official reports, put the minimum civilian death toll for last year at 22,586.
MSF Aid Workers Released
Kidnappers in Somalia's Puntland region today released 2 aid workers with Doctors Without Borders. Mohamed Sheikh Nor reports.
The medical aid agency Médecins Sans Frontières today confirmed that two of their staffers, a Spanish doctor and an Argentine nurse, are in good health after spending one week in captivity. The two women were abducted on December 26th in the town of Bossaso in Somalia's northern Puntland region when gunmen forced them out of their vehicle. Traditional elders in Bossaso town, Puntland authorities and local residents collaborated in efforts to release the two aid workers. The Spanish ambassador to Kenya – who has been in Bosaso since last Friday – said that no ransom was paid to the abductors. For FSRN, I'm Mohamed Sheikh Nor in Mogadishu.
Sri Lankan Government Officially Ends Truce
The government of Sri Lanka has officially withdrawn from a ceasefire agreement with the Tamil Tiger rebels. Fighting between both sides has been escalating for the past year and a half. The government denies that its withdrawal from the peace agreement represents a declaration of war.
Protests Across Mexico Against NAFTA
The final phase of the North American Free Trade Agreement has come into full effect, triggering demonstrations in various parts of Mexico. Vladimir Flores reports.

More than 300 campesino groups and non-governmental organizations have signed onto a campaign calling on the federal government to re-negotiate the agriculture chapter of the North American Free Trade Agreement. All remaining tariffs on imports of corn, beans, powdered milk, and sugar have been lifted as of January first. Campesino groups say the dumping of US-subsidized agricultural products will only worsen the crisis in the Mexican countryside and increase migration towards the United States. Campesino groups maintained a partial blockade of an international bridge linking El Paso, Texas and Ciudad Juarez yesterday in protest of the trade agreement. Members of the coalition Sin Maíz No Hay Paíz also carried out demonstrations in the cities of Cuernavaca, Chilpancingo and Mexico City. Vladimir Flores, FSRN, Oaxaca.
Same Sex Marriage on Hold in Oregon
A new law that would have made Oregon the 9th state in the US to grant spousal benefits to gays and lesbians has been put on hold. Jes Burns reports from Eugene.
The domestic partnership law was passed by the Oregon legislature last spring and was scheduled to take effect today. Groups opposed to the law collected signatures to put it on a ballot for a statewide referendum – but they came up 116 signatures short of the 55,000 needed. They've now launched a federal lawsuit alleging the Oregon Secretary of State improperly counted and invalidated those signatures. Just days before the new law was scheduled to take effect, US District Judge Michael Mossman decided to hear the case – but not until February. Gay rights advocates all over the state plan to hold candle light vigils this evening to protest the delay. For Free Speech Radio News, I'm Jes Burns in Eugene, Oregon.
New German Surveillance Law Takes Effect
Following protests across the nation on New Year's Eve, Germany's controversial data retention legislation came into force on the 1st of January. But in a mass appeal, 30,000 Germans have filed a lawsuit with the Federal Constitutional Court against the new surveillance law. Cinnamon Nippard has more from Berlin.
The new law requires telecommunications companies to retain all records of emails, time spent on the internet, phone calls, faxes and mobile phone calls for up to 6 months. The German President endorsed the new legislation last Wednesday, but that hasn't stopped the ongoing political debates about the necessity – and legality – of such legislation. Proponents of the law say it's an important tool to fight terrorism and point out that the perpetrators of the Madrid bombings in 2004 were tracked down using mobile phone data. However critics say that these surveillance laws infringe on civil liberties and personal privacy. The new legislation permits the tapping of telephone conversations of journalists and doctors, while the clergy and parliamentarians are exempt. Cinnamon Nippard, reporting for Free Speech Radio News in Berlin.
FEATURES
Post-Election Violence Claims the Lives of More than 300 in Kenya
Post-election in violence in Kenya has now claimed the lives of more than 300 people, as President Mwai Kibaki and opposition leader Raila Odinga exchanged bitter accusations. Ruling party leader and incumbent Kibaki was declared winner and has already been sworn in, but Odinga claims that he is the rightful winner. The European Union elections observer mission which had sent 150 observers to the country's eight elections since 1963, indicates in its report that the elections were indeed flawed, particularly the tallying of the presidential votes. Long regarded as a haven of peace in Africa, Kenya now appears to be at war with itself. John Bwakali reports from Nairobi.

North Korea Misses Denuclearization Deadline
North Korea has missed a denuclearization deadline. It's another setback in efforts to persuade that nation to come clean with its atomic weapons program. FSRN's Jason Strother has more from Seoul.

Pakistan Extends Elections
Pakistan's Election Commission decided to postpone scheduled elections for 6 weeks due to the unrest following Benazir Bhutto's assassination. Devin Theriot-Orr reports.
Uncertain Future for FARC's Hostages in Colombia
While family members of Colombian hostages await in Caracas, Venezuela, representatives of seven governments assembled in Colombia for word from the FARC rebels to give them the destination point to finalize the rescue mission of three hostages. On the 31 st of December, however, Colombia's President Alvaro Uribe arrived on the scene saying that the FARC is lying and now the possibility that the FARC will be able to liberate three of its hostage's remains unclear. From Caracas Nicole Karsin has more.
Iowa Caucuses Just One Day Away
After more than a year of Presidential campaigning, in just one day, the first voters will make a decision on the candidates. Iowans head to caucus tomorrow and the campaigns aren't letting anything slide. FSRN Producer Monica Lopez speaks with our DC Editor, Leigh Ann Caldwell who is in Cedar Rapids, Iowa, traveling from campaign stop to campaign stop.
200th Anniversary of Ending Importation of Slaves into the United States
This New Year's marked the 200th anniversary of the end of the importation of slaves into the United States, amidst a resurging movement to address the legacy of slavery. Tanya Snyder has more from DC.