June 17, 2008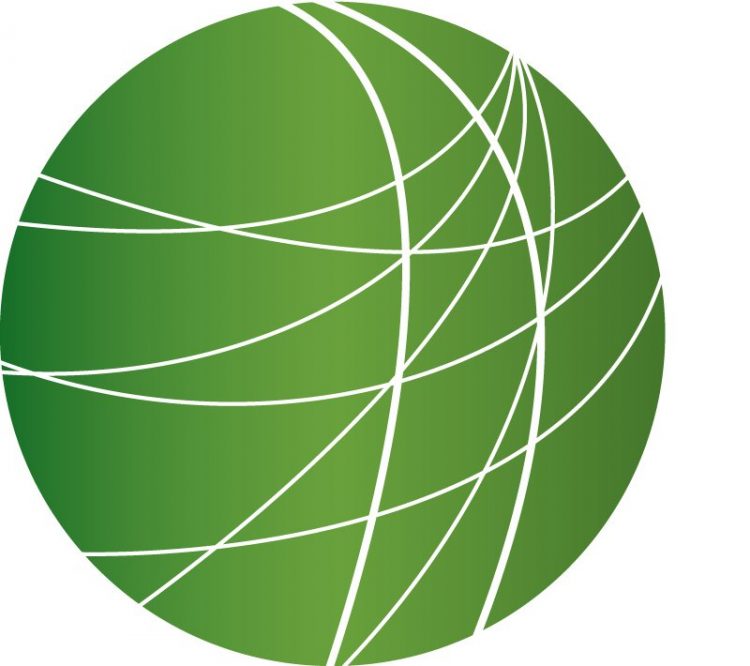 Senate Questions Defense Department on Interrogation Practices
Mc Cain Announces Support for Off-Shore Oil Drilling
Lesbian and Gay Couples Across California Get Hitched
HEADLINES
Mississippi River States Prepare for Historic Floods
Iowa, Missouri, and Illinois areas near the Mississippi River are under major flood advisories. The warning comes as some parts of Iowa saw their worst flooding on modern record. James Moore reports from KRUU in Fairfield, Iowa.
As record Iowa floodwaters drain into the Mississippi River, areas downstream face a situation the National Weather Service describes as "Historic River Flooding with Unprecedented Impacts". The U.S. Army Corps of Engineers has warned that the flooding could top as many as 27 levees along the river. Downstream residents have been advised to urgently fill sand bags to fortify and build up their levees or face major flooding. The Des Moines Register cites one report estimating crop damage at $2.7 billion. Cedar Rapids' damage alone is expected to be $1 billion. Locals have been warned against contact with the floodwater due to high levels of pesticides, herbicides, fertilizers and feces from large animal farm operations. President Bush will travel to the state Thursday to look at the damage. For FSRN, I'm James Moore at KRUU-FM in Fairfield, Iowa.
Greenhouse Gas Emission Reductions Taken off Agenda of G8 Summit in Japan
In other climate news, talks to set targets for cuts in greenhouse gas emissions have been taken off the agenda for next month's G8 summit of wealthy nations in Japan. An agreement on emissions targets was left pending from the last G8 meeting in Germany. The leaders of rich countries will instead discuss high gas prices and the rising cost of food.
Farmers Protest Deregulation and Fuel Prices in Belgium
Meanwhile, farmers from the French-speaking region of Belgium took to the streets today to protest fuel prices and deregulation in the domestic food market. Aris Oikonomou reports from Brussels.
The French speaking farmers protesting in Brussels today claimed to be following the example of European truck drivers and fishermen who have led recent actions to call on their governments to control the effects of rising fuel prices. The farmers are also demanding the Belgian government take measures to alleviate the widespread crisis in the countryside. In their meeting with the Minister of Agriculture today, the farmers called for a more courageous agricultural policy that will prevent further deregulation of Belgium's agricultural sector as required by the European Common Agricultural Policy. The policy would dismantle the tariff system protecting Belgian harvests from cheaper – and often subsidized – foreign agricultural products. Organizers of today's demonstrations say they are satisfied with the 5.000 farmers that filled the streets of Brussels with their tractors. Even more farmers are expected to hit the streets of Brussels tomorrow for the nationwide demonstration of the United Agricultural Front. For FSRN, this Aris Oikonomou in Brussels.
Korean Unions Threaten Massive Strike
One of South Korea's largest labor federations is threatening to strike. They're demanding the government halt reforms to privatize public services and scrap a deal to import US beef. Jason Strother has the story from Seoul.

Embattled President Lee Myung bak has been dealt another blow. Today, the 600 thousand member strong Korean Confederation of Trade Unions announced a work stoppage set for July 2nd. They are joining in with the hundreds of thousands of other South Koreans who have held nationwide protests against Seoul's intention to lift a ban on US beef. The union wants the import deal renegotiated. Laborers at South Korea's largest automaker Hyundai have also voted join the strike…and they are not the only workers taking to the picket lines. Cargo at many of South Korea's seaports remains undelivered since members of a truckers union walked off the job last Friday. They want Seoul to increase fuel subsidies to offset high oil prices. The government has already pledged 4 point 7 billion dollars to ease the public's concerns, but calls the truckers' demands excessive. The Lee administration is vowing to take action against what it describes as illegal strikes. For Free Speech Radio News, I'm Jason Strother in Seoul, South Korea.

Israel and Hamas Agree to a Truce, Israeli Airstrikes Kill 6
Egyptian officials confirmed today that Israel and Hamas have agreed to a ceasefire deal. FSRN's Rami Almeghari has more.
The ceasefire between Israel and Hamas will reportedly take effect on Thursday morning. The deal is the product of months-long mediation efforts by Egyptian officials although few concrete details have been announced by deadline. Hamas spokesperson Fawzi Barhoum said he did not know if the agreement included conditions such as the lifting of Israel's blockade on Gaza or the release of Israeli soldier, Gil'ad Shalit. [clip] "No details have been revealed, but I would say that any agreement should lead to a halt in aggression, in conjunction with Hamas and the Palestinian factions' commitment to stopping rocket fire from Gaza". The Hamas spokesperson welcomed the announcement but says Hamas preserves the right to respond to any Israeli attacks on Gaza before Thursday morning. Israeli air strikes on Gaza today killed 6 Palestinian men and wounded six others. For Free Speech Radio News, I am Rami Almeghari in Gaza.
Haditha Charges Dismissed
A military judge at California's Camp Pendleton has dismissed charges against the highest-ranking marine implicated in the Haditha massacre. Lt. Col. Jeffrey Chessani was accused of failure to adequately investigate the incident that killed 24 Iraqi civilians in November of 2005. Eight soldiers were orginally charged in the case, but only one – the alleged ringleader – still faces prosecution.
FEATURES
Senate Questions Defense Department on Interrogation Practices
The Bush Administration's policy towards detaining "enemy combatants" is beginning to crumble under the pressure of official and public scrutiny. Last week the US Supreme Court gave prisoners in Guantanamo the right to challenge their detention in court. On Sunday, McClatchy newspapers published the results of an 8-month investigation into prisoner treatment in US detention centers abroad. It found that possibly hundreds of people had been wrongfully imprisoned and held on –quote- "flimsy or fabricated evidence, old personal scores or bounty payments." Many of these prisoners were beaten and abused by US Soldiers.Today another question is circulating in Washington DC: How did U.S. soldiers end up using their enemy's own torture techniques against them? That's what a Senate committee is asking Defense Department officials. Tanya Snyder has this report from Capitol Hill.
Mc Cain Announces Support for Off-Shore Oil Drilling
High gas prices continue to dominate the discussion on Capital Hill – and on the campaign trail. The head of the regulatory body that oversees oil trading appeared before a Senate panel to announce new efforts and ways to achieve transparency. And on the campaign side, Republican John McCain announced his support for offshore drilling, a change from his former position. FSRN's Leigh Ann Caldwell reports.
Lesbian and Gay Couples Across California Get Hitched
Lesbian couples in both Northern and Southern California were the first in line to receive marriage licenses. The state's Supreme Court ruled same-sex marriage was legal last month. While pioneer activist Del Martin and Phyllis Lyon were joined in civil matrimony by San Francisco mayor Gavin Newsom, two of the original plaintiffs in the case that led to the historic decision celebrated with a traditional Jewish ceremony in Beverly Hills. Lucia Chappelle has that report from California.
Florida Town Fights Contamination from Weapons Manufacturing Company
It's been over ten years since Lockheed Martin discovered soil and groundwater contamination on land owned by the company in the small town of Tallevast, Florida. But residents of Tallevast were not informed about the contamination until just three years ago. Now Lockheed is planning to clean up the site. The company held a public meeting late last week to explain what the community can expect. Local residents protested outside, saying the company's plans are too little too late. Arielle Stevenson was there and files this report.