July 29, 2008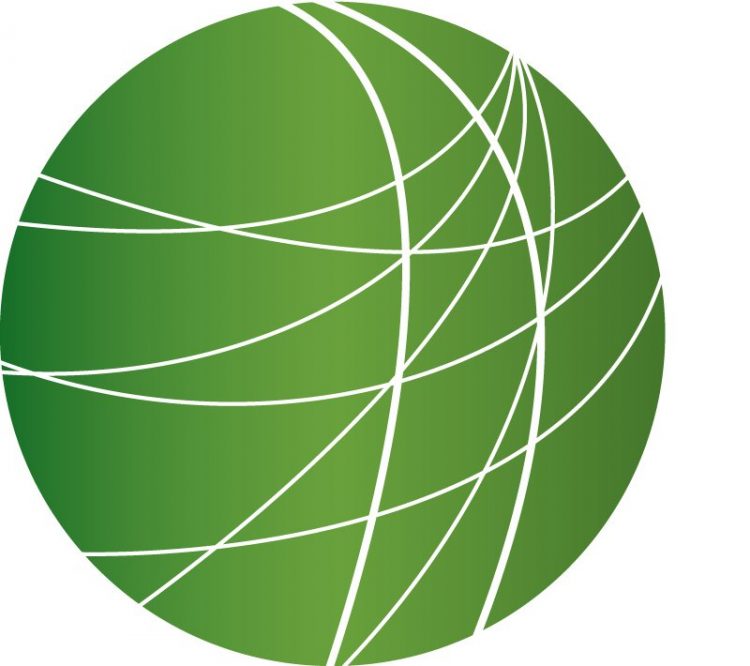 Beijing's Olympic-Sized Evictions
Senators Call for EPA Chief to Resign
The Deficit in Context
Fusion Centers and Domestic Surveillance
Trouble May be Ahead for Ecuador's Upcoming Constitutional Referendum
HEADLINES
Senator Ted Stevens Indicted
The longest serving member of the US Senate was indicted today on
federal charges of failing to disclose financial favors. Acting
Assistant Attorney General Matthew Freiderich detailed some of the
charges against Alaska Senator Ted Stevens.
"The indictment charges that while he was sitting as a US Senator
between 1999 and 2006, Senator Stevens accepted gifts from a privately
held company known as Vero, its Chief Executive Officer and others.
Veco was an oil field services company and operated on an international
basis. Veco was one of the largest private employers in the state of
Alaska. According to the indictment the total amount of gifts that
Senator Stevens is alleged to have received over the duration of the
offence is greater than $ 250,000."
A Justice Department investigation into corruption in Alaska has
already brought guilty pleas from Veco executives and lobbyists in the
state. Three former state representatives have been found guilty of
corruption connected to Veco's efforts to win tax legislation in Juneau
for its plan to build a natural gas pipeline in Alaska.
Pro-Karadzic Rally in Belgrade – EU Plays Wait and See
The EU today held off on easing restrictions on trade with Serbia until
war crimes suspect Radovan Karadzic is transferred to the international
court. And Belgrade braces for a mass rally of pro-Karadzic
ultra-nationalists. Aleksandra Spasov reports from Belgrade.
EU ambassadors today in Brussels decided not to start the
implementation of a trade deal with Serbia. The EU will monitor
Serbia's co-operation with The Hague tribunal.
Last week a majority of EU member-states favored immediate
implementation of the deal, but Holland and Belgium insisted that any
final decision should await a progress report from The Hague. Former
Bosnian Serb leader Radovan Karadžić was arrested last week and was
expected to be quickly transferred to the war crimes tribunal. Now, the
War Crimes Court must dismiss Karadžić's extradition appeal and a final
decision must be made by Serbian Ministry of Justice. Members of
right-wing groups have been organizing daily protests in Belgrade
following Karadžic's arrest. Up to one hundred thousand protestors are
expected to rally this evening. Thousands of riot police have been
dispatched who plan to follow their regular procedure for so-called
high risk gatherings including video-taping and photographing
participants.   
Re-Create '68 Trial Begins
A lawsuit challenging the constitutionality of security plans around
the upcoming Democratic National Convention in Denver, starts today.
Maeve Conran reports.
The lawsuit, filed by the ACLU on behalf of 12 organizations,
alleges that the public demonstration zone and permitted parade routes
will not be within earshot or view of delegates attending the
Convention.  Mark Silverstein is the legal director at the ACLU of
Colorado.  He says that if the city plans to close some areas of Denver
off for security reasons they need to make adequate provisions for the
protestors.
"The first amendment requires that there be adequate and ample channels
of communication.  That means that you can move protestors from a
public spot but you can't move them so far away they can't be heard."
In a pre trial hearing on Monday a judged ruled that People entering
the public-demonstration zone outside the Pepsi Center during the DNC
can't be searched by police without probable cause. For FSRN, this is
Maeve Conran in Boulder Colorado.

Dockworkers Reach Tentative Agreement
Longshoremen from San Diego to Seattle have agreed to a tentative
6-year contract nearly a month after the previous one expired. FSRNs
Jes Burns reports from Eugene Oregon.
Nearly 26-thousand dockworkers in Washington, Oregon and California
are represented by the International Longshore and Warehouse Union.  In
2002, West Coast ports experienced an estimated 15 billion dollars in
losses as workers walked off the job for 10 days.  President Bush
evoked the seldom-used Taft-Hartley Act to force them back to work.
This time around, the Union agreed to keep the ports in full operation
as negotiations with the Pacific Maritime Association continued.
Details of the new contract have not been released, but in a joint
statement, officials said it "allows West Coast ports to be competitive
and provides the good jobs that workers and communities need."  For
Free Speech Radio News, I'm Jes Burns in Eugene,Oregon.
Progressive Energy Policy a War on the Poor?
A coalition of Civil Rights leaders rallied today against a new
Commission endorsed by Barack Obama that would engage African Americans
in the fight against climate change calling it a war on the poor. Karen
Miller has more.
National spokesperson for the Congress of Racial Equality, Niger
Innis, says the new commission would promote alternative energy
policies that would hurt poor African Americans more than help.  He
says energy policies that don't favor increased oil supplies and coal
do nothing to bring prices down.
"We are proud today to take up the challenge of fighting for
disadvantaged Americans against what we consider to be a terrorist war
on the poor being waged by an unholy alliance of environmental elites
and their far left political allies that are keeping high energy prices
unnecessarily high by preventing common sense energy."
But Representative James Clyburn democrat of South Carolina disagrees.
'It is critical that our community be an integral and active part of
the debate because African Americans are disproportionally impacted by
the effects of climate change economically, socially and through our
health and well being.'
The debate pits African American groups against each other. One side
says current short term energy policies drive prices up and are
detrimental to the poor. Others say long term climate change
initiatives need to be implemented. For FSRN in Washington, D.C. – I'm
Karen Miller. 
FEATURES
Beijing's Olympic-Sized Evictions

The 2008 Olympic Games kick off in just 10 days in Beijing – but while
most of the world is focused on the international sports competition,
many local residents are dealing with the consequences of massive
evictions. The Chinese government has imposed evictions in order to
provide space for sporting venues and athletes' housing, touting what
they call the city's "beautification". Adelaide Chen reports on one
neighborhood near Beijing's Olympic center, where residents are no
longer able to call their neighborhood home.
Senators Call for EPA Chief to Resign
The Environmental Protection Agency is under attack from critics for
what they say is a policy of restricting communications between their
staff and the media – and even other government agencies. Critics say
it's just another way that the Bush administration silences climate
scientists, and now Senators are calling for the EPA chief's
resignation. Tanya Snyder reports.
The Deficit in Context
The Office of Management and Budget released deficit estimates this
week – the total: $482 billion. This is the last budget report of
Bush's presidency and raises questions about what happened over the
last 8 years and what the next administration will do to fix it. Jim
Nussle, director of the Office of Management and Budget, says this
deficit is "manageable," while Democrats blame Bush's tax cuts and the
war in Iraq. Mark Weisbrot, is an Economist and the co-director of the
Center for Economic and Policy Research – he says that although
headlines read that this is a "record" deficit, it needs to be
addressed in context, relative to the size of the entire economy.
Fusion Centers and Domestic Surveillance
The American Civil Liberties Union released an updated report on fusion
centers, regional information gathering centers around the country.
The centers store information collected by local, state, and federal
law enforcement agencies on American citizens.  The ACLU's report says
the fusion centers lack oversight, process, and regulation.  The report
also says information collected was intended for terrorism purposes but
has expanded for "all purposes and hazards".
Trouble May be Ahead for Ecuador's Upcoming Constitutional Referendum
Ecuador's National Constituent Assembly has approved text for a new
constitution – which will head to voters in a referendum in late
September. But as Daniel Denvir reports from Quito, while President
Rafael Correa's government has positioned itself towards the left,
social and indigenous movements are weary over his support for the oil
and mining industries.