July 2, 2008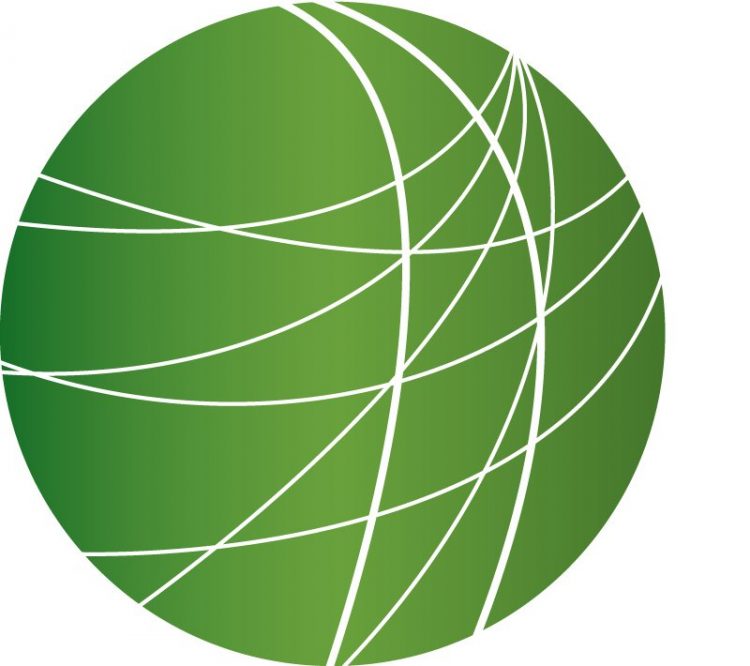 McCain and Obama on Free Trade
Man Held for Alleged Murder of Cop Found Strangled to Death in his Cell
South Central Farmers Fight What they Say is a Toxic Proposal
Domestic Workers Organize for Basic Rights
Eugene Olympic Trials Targeted by Human Rights Activists
HEADLINES
Colombian Troops Free 15 FARC Hostages
Colombia's defense minister says a group of commandos has rescued a former presidential candidate, 3 US private contractors that the FARC guerrillas have held captive for several years. Ingrid Betancourt and the 3 American contractors were the highest profile hostages held by the Colombian rebels. Eleven captured Colombian soldiers were also freed in the rescue operation. The Colombian military says no one was killed in the surprise maneuver. The FARC has long sought a deal to exchange their hostages for imprisoned guerrillas held by the government.
Bulldozer Attack in Jerusalem Kills 3
Three Israelis are dead and more than 40 are wounded after a Palestinian construction worker drove bulldozer into a traffic on a busy West Jerusalem street today. Ghassan Bannoura reports from Bethlehem.

A Palestinian from Jerusalem was behind the wheel of the bulldozer that plowed through traffic on one of Jerusalem's main streets. Israeli police shot and killed the driver. Israeli police sources confirmed that the attacker, Tayseer Dowikat aged 31, has a criminal record. No Palestinian armed group claimed responsibility for the attack. The bulldozer hit a number of cars and overturned a bus in an area of Jerusalem dominated by orthodox Jews. The attacker was reportedly a worker at a nearby construction site. Today's incident occurred in the same neighborhood where an armed Palestinian killed eight students at a Jewish seminary in March of this year. Israeli Authorities are calling the incident a terrorist attack and have announced state of high alert in Jerusalem. For FSRN, I'm Ghassan Bannoura in Bethlehem.
Zimbabwean Opposition Leader Rejects AU Call for Unity Govt
Zimbabwean opposition leader Morgan Tsvangirai has rejected calls by African leaders to craft a power-sharing agreement with long-time president Robert Mugabe. Tsvangirai, who garnered more votes than Mugabe in the general elections, withdrew from the presidential run-off vote just days ahead of polling, citing widespread violence and intimidation against opposition supporters. Mugabe went on to win the one-candidate race. The African Union wrapped up a 2-day summit in Egypt yesterday with a resolution calling on the two rivals to form a unity government. The European Union made a similar proposal today, suggesting that Tsvangirai serve as Mugabe's prime minister. Tsvangirai's party, the Movement for Democratic Change, says the AU resolution does nothing to address the months of state-sponsored violence targeting the opposition.
New Assault Claims Call into Question Britain's Use of Private Contractors as Deportation Escorts
A British judge spoke out publicly today against new government-imposed rules obliging judges to dismiss an asylum-seeker's story if that refugee entered the UK using a false passport. That means any other evidence they present becomes irrelevant as they must be automatically deported. Meanwhile, the British government is investigating a claim that a 26-year-old rejected asylum-seeker from Cameroon was so badly assaulted by security guards during her forced removal on a British Airways flight she now has to use a wheelchair. Naomi Fowler reports from London.

This allegation is one of hundreds that have been compiled by anti-deportation campaigners: but this one is being investigated due to the involvement of Belgian officials. Stephanie Toumi says British security guards assaulted her and forced her head down for two hours on a flight last month. When the plane touched down in Brussels in order to change planes for Cameroon, Belgian immigration officials refused to allow the escort team to fly her any further because of her injuries. The British government contracts with the private security firm Group 4 Securicor to escort rejected asylum seekers from the UK. With recent anti-immigration legislation passed through the European Parliament last month, forced removals are an increasingly lucrative business; British Airways earns more than $8m a year to carry failed asylum-seekers and their escorts. Anti-deportation activists have successfully persuaded XL airlines to pull out of a $3 million government contract and they're targeting other airlines. Hundreds of deportations have to be aborted every year because regular passengers complain at the unpleasant scenes. But a new airline company nicknamed 'Asylum Airways' specializing in forced removals expects to win a high number of government contracts from European governments. This is Naomi Fowler in London for Free Speech Radio News.

DC District Judge Assigned to Manage Guantanamo Habeas Cases
In response to the Supreme Court decision that detainees at Guantanamo Bay have a right to challenge their detention in the US court system, a DC District court judge has been assigned to "coordinate and manage proceedings" in a legal process that will begin next Tuesday. The so-called "enemy combatants" were stripped of their rights under the writ of habeas corpus by the Military Commissions Act that passed Congress in 2006. The Supreme Court re-instated those rights last month.
FEATURES

McCain and Obama on Free Trade
Presumptive Republican presidential nominee John McCain is in Colombia to talk free trade, a market model he fully backs. But as McCain hypes free trade, questions have risen about Democrat Barack Obama's position on the matter. FSRN's Leigh Ann Caldwell reports.

Man Held for Alleged Murder of Cop Found Strangled to Death in his Cell

An inmate in a Maryland County jail in custody for the alleged murder of a county police officer was found strangled to death in his cell. No one has been charged and with investigations underway, there has not been much cooperation. Naji Mujahid reports.

South Central Farmers Fight What they Say is a Toxic Proposal

More than two years after being evicted from the land they toiled for more than a dozen years, the South Central Farmers are once again taking public action. Ralph Horozwitz, who purchased the land under what the Farmers call a back-room deal with City officials, has proposed to develop a diesel big rig truck distribution center, which locals say will bring even more pollution to South Central. LA's City Planning Department has said it will allow the development without abiding by standard Environmental Impact Report guidelines. Today, the Farmers and their supporters took to City Hall, demanding the City consider what the pollution from massive diesel exhaust and toxic air contaminants will mean for nearby homes and schools. Rosa Romero is a long-time South Central Farm supporter. She explains

Domestic Workers Organize for Basic Rights

Public awareness around the topic of domestic workers abuse has risen since the recent New York City ruling that sentenced a couple of violently abusing two housekeepers from Indonesia. For years, domestic workers from around the country have been gathering and strategizing to win labor rights nationally. FRSN's Christine Lewis has been covering the case of the Indonesian workers in New York and was at the Long Island Court when the verdict came down. She brings us this report.

Eugene Olympic Trials Targeted by Human Rights Activists
Track and Field is a big deal in Eugene, Oregon. The city, dubbed "Track Town, USA", has a long history with the sport and is know for producing some of the best distance runners in the world. Running shoe giant Nike has its roots in the University of Oregon track program, and the University's Hayward Field is considered to be one of the premier venues in the world. But Eugene also boasts a thriving activist community. Jes Burns reports that as the US Olympic Track and Field Trials opened this weekend in Eugene, human rights organizations mobilized as well.