March 11, 2008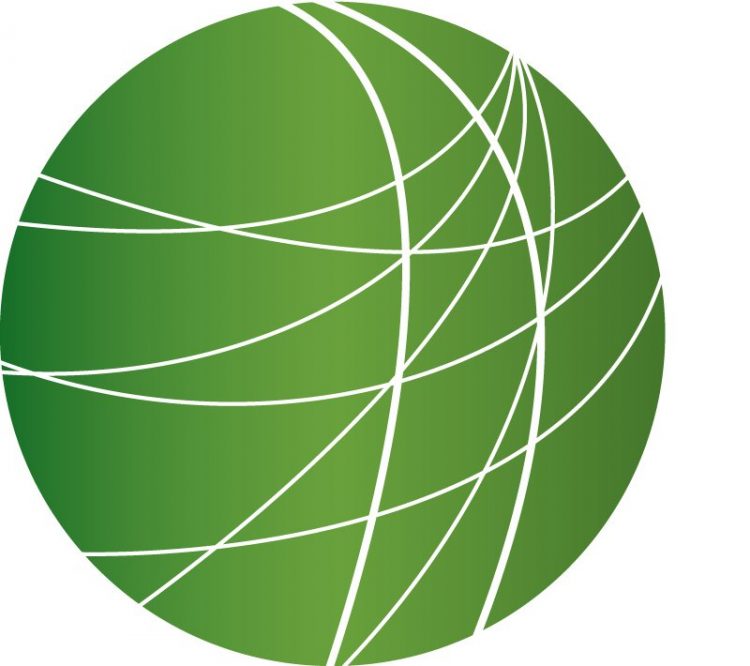 Commander Who is Critical of Attacking Iran Resigns
Senate Committee Considers Waste and Fraud in Connection to Iraq War
Family of 12-year-old Murdered by Penn State Troopers Awarded $28 Million
US to Modernize Poland's Army in Exchange for Hosting Missile Silos
Organizing Trash Recyclers Worldwide
Politician's Comments Make Waves in Kashmir
HEADLINES
Twin Bombings in Lahore
A pair of coordinated bombings hit the eastern Pakistani city of Lahore early this morning. The attacks come as the new coalition government between the two main opposition parties is set to take office this Monday. Devin Theriot-Orr reports from Lahore.
At 9:25 this morning, a bomb exploded near the offices of the Federal Investigative Agency in central Lahore, destroying part of the building, killing over 20 people and injuring 167. The Federal Investigative Agency is tasked with counter-terrorism and its Lahore office was investigating an earlier pair of suicide bombings on March 4th at the Naval War College in Lahore. Minutes later, in a residential neighborhood miles away from the first blast, a pair of suicide bombers detonated the truck they were driving in front of the offices of an advertising agency, killing 3 people, including 2 children. The motive for the second attack is unclear. This is only the fifth suicide bombing in Lahore's history, but all five have happened in the past two months. As with many other suicide bomb blasts in Pakistan, no party has claimed responsibility for the attacks, but it is widely believed that militants in Pakistan's western tribal areas may be responsible. In Lahore, this is Devin Theriot-Orr reporting for FSRN.
Rocket Fire From Gaza Dashes Ceasefire Rumors
Rockets launched from the Gaza Strip today quickly dashed rumors that Egyptian mediation efforts were close to brokering the pre-conditions for a ceasefire between Hamas and Israel. Neither Hamas nor Israel recognize each other and both refuse to stop fighting until the other takes the first step.
Chemical Exposure Linked to Gulf War Syndrome
In other news, a new study has found a conclusive link between chemical exposure and Gulf War Syndrome. The chemicals in question appear in pesticides and in anti-nerve gas pills given to military personnel during Operation Desert Storm. Symptoms of Gulf War Syndrome vary widely, but include fatigue, mood swings, sleep disorders, and pain in the muscles and joints. The cause of the chronic multi-symptom illness has been the source of controversy for more than 15 years – with the government denying the existance of the disease just 2 years ago. The new analysis – based more than 100 medical studies – appears in the current edition of the Proceedings of the National Academy of Sciences.
Group Sues to Halt Bioweapons Experiments at Lawrence Livermore
A watchdog group in Livermore, California has filed suit against the Department of Energy to stop research into potentially lethal biological agents at a nuclear weapons lab in the San Francisco Bay Area. Kellia Ramares has the story.
The suit, filed in Federal Court by the Tri-Valley Cares watchdog group under the National Environmental Policy Act, challenges the DOE approval to begin experiments with deadly pathogens such as live anthrax, plague and Q fever in a portable Biosafety Level-3 facility at Lawrence Livermore National Lab. The inventory at Livermore is slated to include a total of 50 liters of potentially deadly biological agents. A single liter of the causative agent for Q fever, at the concentration specified for use at Livermore, contains enough organisms to cause 10 billion human infections. DOE documents indicate that operations at Livermore will include genetic modification of bio-weapon agents and aerosol spray experiments. Tri-Valley CAREs and independent experts believe that conducting this research at a classified DOE lab whose mission is the development of nuclear weapons threatens the Biological Weapons Convention, to which the U.S. is a signatory. Tri-Valley CAREs' suit asks the Federal Court to grant interim injunctive relief, stopping the operation of the BSL-3 while the case is being considered. For FSRN, I'm Kellia Ramares.
Mississippi Holds Primary Today
Mississippi voters head to the polls today to cast their ballots in the state's primary. Barack Obama hopes to extend his lead in the race for delegates, which slowed down after March 4th. But both candidates have moved onto the next contest, campaigning in Pennsylvania. Clinton has started to push for a Clinton-Obama ticket with herself as the presidential candidate – an idea Obama rejects.
Spitzer Under Pressure to Resign in Wake of Scandal
New York State Governor Eliot Spitzer is under pressure to resign following revelations that he was a client of a high-priced prostitution service. Kat Aaron has more from New York.
The scandal first came to light on Monday when the New York Times published a report on the Governor's alleged involvement with the prostitution ring. The revelations emerged over the course of a federal investigation into suspicious financial transactions made by Governor Spitzer. If the governor does resign as many predict, Lieutenant Governor David A Paterson will take the reins. State Senator Joseph L. Bruno, the state's top Republican, will then take over the lieutenant governor's duties. Mr. Paterson, who is legally blind, would become the first Black governor of New York and only the 4th Black governor in US history. For FSRN, I'm Kat Aaron in New York.
FEATURES
Commander Who is Critical of Attacking Iran Resigns
Central Command Commander, Admiral William Fallon is resigning. His resignation comes just days after he was asked about an Esquire Magazine article in which he is critical of the Bush Administration. Fallon has been known to be an ardent opponent of attacking Iran.
Senate Committee Considers Waste and Fraud in Connection to Iraq War
Meanwhile, as Congress considers President Bush's request for an additional $108 billion to continue the war and reconstruction effort in Iraq, questions have been raised in regard to the waste, fraud, and abuse of resources. The Senate Committee on Appropriations held a hearing today to address the issues of money and accountability of the military, private contractors, and the Iraqi government. FSRN's Naji Mujahid reports from Capitol Hill.
Family of 12-year-old Murdered by Penn State Troopers Awarded $28 Million
A federal court jury unanimously ruled that two Pennsylvania state police troopers used excessive force and intentionally shot 12-year-old Michael Ellerbe in Uniontown, Pennsylvania in December 2002. The jury awarded Ellerbe's family more than $28 million dollars in punitive and compensatory damages. FSRN's Andalusia Knoll has more from Pittsburgh.
US to Modernize Poland's Army in Exchange for Hosting Missile Silos
Poland has been given assurances from the United States that it will help modernize the Polish army in exchange for locating a missile defense shield on Polish territory. While the United States and the Czech Republic are putting the finishing touches to an agreement to place radars on Czech soil, Polish-US negotiations on hosting ten interceptor missile silos seem to have dragged on and on. Danuta Isler reports from Warsaw.
Organizing Trash Recyclers Worldwide
Trash pickers or scrap collectors have played a role in urban waste management systems since the nineteenth century. It's an occupation practiced worldwide that helps protect the environment and provides income for poor families. Although recyclers remain at the bottom rung of the global economic ladder and face harassment from authorities, they are increasingly organized and have won important victories. Colombia's waste pickers were among the first to organize, and they recently invited their counterparts from around the world to discuss shared problems. From a recyclers' center in Bogotá, Teo Ballvé reports.
Politician's Comments Make Waves in Kashmir
"Relations between India and Pakistan should not be held hostage by the Kashmir issue." This remark, by Asif Zardari, the man at the helm of the party set to rule Pakistan – has created ripples in the disputed territory of Kashmir. Shahnawaz Khan reports.