July 31, 2008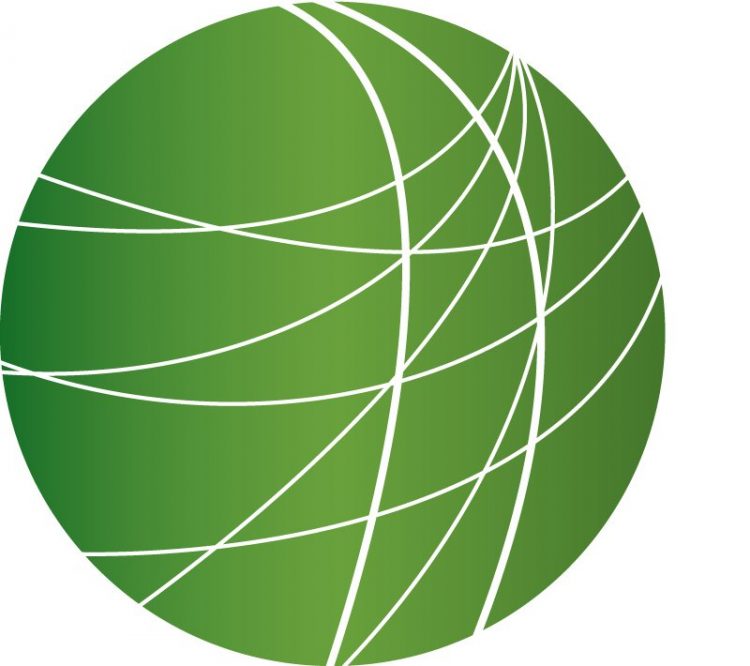 Lawmakers Storm Out of Intel Briefing
Challenge to US Oil Company Plan in Iraq
Five Year Leases for West Coast Oil and National Gas Development Announced
Groups Say Olympic Committee Struck Censorship Deal with Chinese Authorites
Media Consolidation's Effects on the Job Market
HEADLINES
ExxonMobil Breaks its Own Quarterly Profit Record
Oil giant Exxon Mobil has broken it's own record for the highest profits raked in by a company in a 3-month period. ExxonMobil's quarterly profits of $11.68 billion dollars breaks down to $5.4 million dollars an hour. Royal Dutch Shell also broke its own company record today with a quarterly profit of $11.56 billion. But some shareholders were apparently unimpressed. Many sold off their company stocks this morning after runaway prices at the pump failed to fufill expectations for even higher returns.

Consumer Amendment Bans Certain Toxins From Children's Products
The House of Representatives passed the Consumer Product Safety Commission reauthorization bill yesterday. Consumer advocates say that while the bill would ban lead and phthalates from children's products, it doesn't go far enough. Africa Jones reports.
Consumer advocates say that phthalates should be banned all together. Phthalates are used in everything from lotion to shower curtains. But many studies have linked the chemicals to diseases like cancer and asthma. And the biggest concern is their affects on the reproductive and hormonal systems. Bill Walker is vice presidential of the Environmental Working Group. (clip1) "We're starting to see what's called cross gender animals . An animal that's actually having changes made to their reproductive system as a result of exposure to these chemicals. And we have very good reason to be concerned about the same sort of thing happening as people are exposed to these chemicals." Theo Colburn president of the endocrine production exchange says this week's bill doesn't go far enough. (clip2) "It's a band aid. They're not getting to the core of the problem. One out of every third child born today is going to get diabetes sometimes before it dies. And if your a minority it's 1 out of 2. And remember insulin is a hormone. We are damaging people before they are born so that they're doomed to a life of chronic illness and medication until they die." If the law passes the Senate which is expected this week and the president signs the bill, the ban would take effect in six months. For Free Speech Radio News, I'm Africa Jones.

Fresh Fighting in Pakistan's Swat Valley Kills Ceasefire
The Taliban has ended a short-lived ceasefire with Pakistani security forces in the region along the Afghan border by launching a fresh offensive this week and torching two girls' schools today. Rahman Ullah has more from Peshawar.
The recent clashes began when Taliban fighters killed three Intelligence agents on Monday evening. The attacks were the 1st since Taliban commander Maulana Fazlullah last week announced the cancellation of the peace agreement signed in May. Fazlullah accused the government of not honoring the accord by failing to release all imprisoned militants, implement the Islamic judicial system and withdraw troops from Swat. Information Minister of the frontier province Mian Iftikhar Hussain Shah says the Taliban violated the peace agreement and the current army operation is a reaction to the militants' offensive. (clip) "A peace agreement does not mean that Taliban have been given a free hand to torch schools, slaughter people and run their training centres. It is a government responsibility to enforce the law and defeat those who are a threat to the people's lives. And we are justified in using power against the militants." The Taliban kidnapped 25 members of the Pakistani security forces on Tuesday after a raid on a checkpoint. An army spokesman says ten members of the security forces and 25 militants have died in the new operation. The Taliban claims to have lost only 5 fighters. Government officials say nine civilians have been killed, including seven members of a single family. Officials say the death toll could be much higher as several houses have been destroyed in the renewed fighting. For Free Speech Radio News, This is Rahmanullah in Peshawar.

Ceasefire Violations Across Kashmir's Line of Control
The Indian and Pakistani foreign affairs ministers met with each other today on the sidelines of the summit of the South Asian Association for Regional Cooperation to discuss recent ceasefire violations along the Line of Control dividing Kashmir. Shahnawaz Khan has more.
The meeting comes amidst accusations from India that Pakistan has violated the ceasefire along the line of control in Kashmir twice this week. Pakistan has denied the allegations. The Indian military said that, on Monday, Pakistani troops sneaked over the line of control that divides Kashmir between the two countries, and fired at its troops, killing one soldier. The two countries exchanged heavy fire for over twelve hours before agreeing to a halt on Tuesday. A day after, on Wednesday, India again complained of a ceasefire violation. Indian officials have described the peace process with Pakistan as "under stress" after a suicide bomb attack on its Kabul embassy in early July killed 41 people. India's PTI news agency reports that Indian Prime Minister Manmohan Singh is likely to meet with his Pakistani counterpart on Saturday. For FSRN, I'm Shahnawaz Khan in Srinagar.
Karadzic Appears in Court On War Crimes Charges
Accused Serbian war criminal Radovan Karadzic made his first court appearance today before the international tribunal in The Hague. Israel Rafalovich was there and files this report.
A somber and clean-shaven Karadzic appeared before judge Alphorns Orie, telling the court that he will represent himself. The judge read a summary of the chilling indictment, which included descriptions of actions by Bosnian Serb forces led by Karadzic during the 1991-1995 war, including the killing of scores of civilians, the establishment of detention camps and the forced deportation of thousands of non-Serbs and the "wanton destruction" of non-Serb property. Karadzic declined to enter a plea and he has 30 days to do so. Under court rules, if Karadzic refuses to enter a plea, then a plea of "not guilty" will be entered for him. In today's hearing, Karadzic complained of "numerous irregularities" in his capture and subsequent transfer to the court. He disputed the day of his arrest by Serbian authorities, claiming that they detained him three days before acknowledging it. The judge cut Karadzic short and refused to let him read a four page account of his grievances or to hand the document over to the court. Karadzic also spoke of his fears of being assassinated in custody. Judge Orie set the next hearing date for August 29th. Israel Rafalovich, FSRN, The Hague.

DoJ Wants FISA Challenges Kept Secret
The Bush Administration has asked the Foreign Intelligence Surveillance Court to keep all challenges to the recently-passed FISA legislation secret. The Justice Department petition also requested that the court refuse to hear any challenges unless they originate from the DoJ. Jameel Jaffer of the American Civil Liberties Union, an organization that has filed a constitutional challenge to the new FISA law, reacted to the DoJ petition saying (quote) "If the government's request is granted, the court won't hear arguments from anyone except the government and those arguments will be presented to the court in secret briefs. At the end of the process, the court will issue a ruling that is also secret." The new FISA legislation gives the government sweeping powers to monitor the communications of its citizens and gives telecom companies retroactive immunity for helping the government spy on customers before it became legal.
FEATURES
Lawmakers Storm Out of Intel Briefing
President Bush issued a broad re-organization of the nation's intelligence community.  While being briefed on the changes, lawmakers walked out, angry about being left in the dark.  And civil liberties groups reject what they see as an erosion of privacy. FSRN's Leigh Ann Caldwell has more.

Challenge to US Oil Company Plan in Iraq
As President Bush touts what he called progress in Iraq today, US oil companies are also making progress in Iraq getting oil – and Dennis Kucinich, and Democrat of Ohio wants to stop it. Kucinich is introducing legislation that would prevent US based oil companies from investing in petroleum resources in Iraq. Currently, US oil companies are developing technical assistance contracts there, which some say is step towards privatization, and would leave US oil companies in control and the Iraqi people shut out of the process. Karen Miller has more

Five Year Leases for West Coast Oil and National Gas Development Announced
The Department of Interior announced plans yesterday to begin a process for five year leases to explore offshore oil and natural gas developments in the outer continental shelf.  The move follows the department's announced support for west coast ocean protections earlier this week.  FSRN's Christina Aanestad files this report.

Groups Say Olympic Committee Struck Censorship Deal with Chinese Authorites
Human rights and press freedom groups are raising alarms about a secret deal struck between the International Olympic Committee and the Chinese Government, allowing China to block access to certain websites. Before it was chosen as host country, China had to agree to complete media freedom. Human Rights Watch Media Director Minky Worden says the International Olympic Committee's actions are scandalous.
Media Consolidation's Effects on the Job Market
More than 6,000 print journalists have lost their jobs in recent months – part of a nation-wide trend of newspaper cut backs brought on by the steady decline of circulation, advertising revenue and stock prices. Media watchdogs say that coverage of international as well as national news has been suffering the most, with only four major newspapers retaining their foreign bureaus. Some analysts are referring to the job cuts as a crisis for democracy as well as the news gathering industry – others have begun looking to the internet and a new era of bloggers and citizen journalists to take up the news torch. FSRN spoke with Joe Torres, the Government Relations Manager for Free Press, about the effects of media consolidation on the industry, how that's affected journalists, and how everyday people are getting involved in the struggle for media reform.
Commentary By Mumia Abu-Jamal "Of Terrorist List and Listers"
Mumia Abu-Jamal is an award-winning journalist who chronicles the human condition. He has been a resident of Pennsylvania's death row for twenty-five years. Writing from his solitary confinement cell his essays have reached a worldwide audience. His books "Live From Death Row", "Death Blossoms", "All Things Censored", "Faith of Our Fathers" and the recently released "We Want Freedom" have sold over 150,000 copies and been translated into nine languages. His 1982-murder trial and subsequent conviction have been the subject of great debate.