August 18, 2008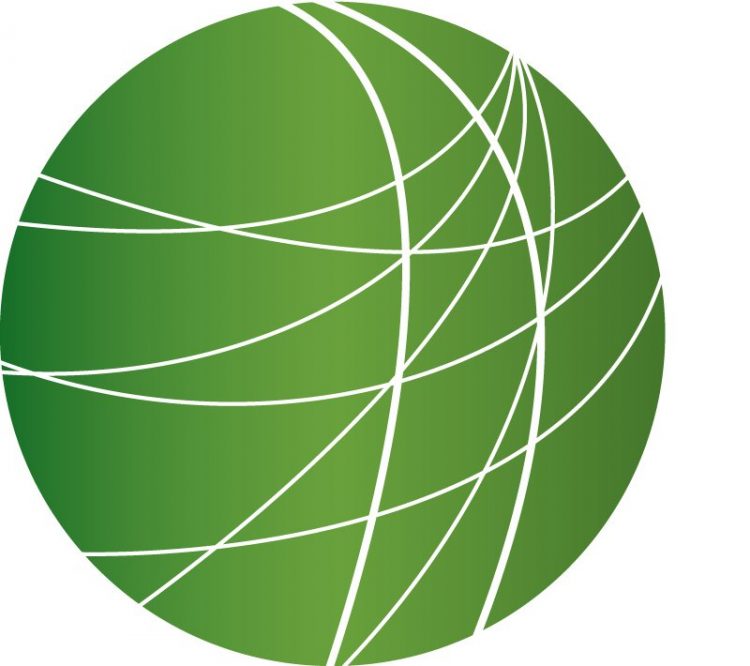 What Musharraf's Resignation May Mean for Pakistanis
Pakistanis in Peshawar React to Musharraf's Resignation
More on Blackwater's Legal Limbo over Killing of 17 Iraqi Civilians
New York's Resolution to Defederalize National Guard
HEADLINES
California High Court Says Doctors Can't Discriminate
California's Supreme Court has unanimously ruled that doctors cannot withhold care to gays and lesbians based on their religious beliefs. The plaintiff in the case says a private fertility clinic refused to inseminate her because of her sexual orientation. California's High Court said that the state's civil rights law barring sexual orientation discrimination extends to medical care.
Kosovo Independence Moves Forward
Today in Pristina the UN and EU missions in Kosovo signed a memo of understanding transferring power in justice, police and customs matters to the EU.  Alexandra Spasov reports from Belgrade.
Besides clarifying EULEX's role in Kosovo during the period of UNMIK re-configuration, the memorandum covers technical details such as space, cars and equipment. The plan is opposed by both Serbia and Russia, and has split the UN Security Council.   Serbia has submitted a request for the UN General Assembly to debate Kosovo's unilateral declaration of independence and asked the International Court of Justice to weigh in on the matter.  Meanwhile, EU staff – including a 2,200 member police force – continue to arrive in Kosovo and are expected to be fully operational by September. For Free Speech Radio News – I'm Alexsandra Spasov in Belgrade.
Kashmiris Demand Independence
Asking "If freedom for Kosovo, why not for Kashmir?" demonstrators demanded the United Nations recognize the Himalayan region's right to self-determination. Shahnawaz Khan reports from Srinagar.
Chanting pro freedom and anti-India slogans, some two hundred thousand Muslims assembled in the city centre.  They had planned to submit a memorandum to the UN at its military observer office in Srinagar, but police prevented the march. However smaller groups of protesters including members of Kashmir High Court Bar Association managed to sneak to the UN office and present the memorandum at the gates. The document asked for UN intervention in Kashmir and demanded a referendum as promised by UN Security Council resolution 1948. The Kashmiri separatists who organized the rally said they will ask members of the Kashmiri diaspora now in the West to deliver their memo to the International body. Huge pro freedom demonstrations have returned to Kashmir since controversy over a forestland transfer to a Hindu Shrine erupted in June. An anti India armed insurgency stirred a popular uprising in Indian administered Kashmir in 1989. For FSRN, I'm Shahnawaz Khan in Srinagar.
Refugee Camps In South Africa Remain Open For Now
Refugees in the Guateng province of South Africa now must wait until tomorrow to find out the fate of their temporary homes. Six refugee camps housing foreign nationals displaced by xenophobic violence were scheduled to close last Friday.  But three refugees and an advocacy group are challenging the closures in South Africa's Constitutional Court.   They say the government has done nothing to help them reintegrate into the communities that turned on them and they have nowhere to go.   Today, the Court in Johannesburg recommended mediation and gave representatives for the displaced, the Consortium for Refugees and Migrants in South Africa and the government until 10 AM tomorrow to come up with a solution.
Census Data Unsed to Identify Sex Workers in Nigeria
The BBC reports that Islamic authorities in one Nigerian city are rounding up sex workers identified by the Red Cross in a census. But a local commissioner says no arrests have been made and authorities were merely "supervising" against illicit acts. The Red Cross gathered data on female sex workers in an attempt to address the spread of HIV. Several of Nigeria's Muslim majority northern states introduced Sharia law starting in 2000 resulting in clashes between rival groups.

Japan Seeks Warrants For Anti-Whaling Activists
Japanese authorities are seeking international arrest warrants for three Western anti-whaling activists. They are accused of trying to interfere with whaling expedition in the Antarctic Ocean. The three –  two from the US and one from Britain — are members of the Sea Shepherd group suspected of throwing warning flares into a Japanese whaling vessel last year. Japan claims that the activists rammed a whaling ship and dumped a foul smelling rancid butter acid causing minor injuries to crew members.
FEATURES
What Musharraf's Resignation May Mean for Pakistanis
News of Pakistani President Pervez Musharraf's resignation has resulted in widespread celebration in Pakistan – stirring some hope of stability in the country. Musharraf came to power in 1999 after a bloodless coup, but has faced constant opposition from a coalition of competing factions since. Pakistan's constitution calls for the Chairman of the Parliament to assume power for 30 days after which a new president is to be elected, which may prove to be a tremendous obstacle: the two main opposition leaders are rivals themselves, one is Benazir Bhutto's widower Asif Ali Zardari, the other is former Pakistani Prime Minister Nawaz Sharif. Shahid Mahmood is an internationally syndicated cartoonist – he comments on the upcoming struggle between Sharif and Zardari.
Pakistanis in Peshawar React to Musharraf's Resignation
Word of Musharaff's resignation has been most welcomed in the streets in the Northwest frontier province of Pakistan. Students in Peshwar distributed sweets and danced on public roads – and at the madrassas, students and Taliban prayed in mosques. For FSRN'S street beat, Mudassar Shah complied public response to the resignation.
More on Blackwater's Legal Limbo over Killing of 17 Iraqi Civilians
The Justice Department is moving a step closer to prosecuting several Blackwater private security guards involved in the shooting of 17 Iraqi civilians last year. The DOJ recently sent letters to six of the contractors, providing them the opportunity to give their own version of what took place – the information will be reviewed by a grand jury, which will later decide whether to indict. Legal questions remain however on whether or not these contractors can be prosecuted at all. FSRN Karen Miller takes a look at some of the legal wrangling around this case and others like it.
New York's Resolution to Defederalize National Guard
With a new front of tension developing between Russia and the United States in the Caucuses, New York State Senators joined anti-war activists to announce a resolution to bring the state's National Guard home.  They join 8 other states in a resurgence of anti-war activism in a national campaign to press for the end of the occupation in Iraq and to stop future deployments by the National Guard. Free Speech Radio News correspondent Rebecca Myles reports from New York.
Mogadishu Water's Woes
World Water Week began in Stockholm today, bringing together scientists, elected officials and NGOs to tackle the growing global water crisis and develop water policy and management initiatives. This year, the conference is focusing on sanitation, health, and hygiene.  More than two-and-a-half billion people lack adequate sanitation, affecting human and environmental health, according to the World Water Week website. And in many places, wastewater isn't being treated properly, leaving people with dirty water to drink and use for food crops. To examine the water crisis in detail, today FSRN takes you to Somalia, where water's been an issue since the Central government collapsed with the fall of Siad Barre's government in 1991. In the long years since, pipes, reservoirs and water treatment plants in south and central Somalia have been extensively vandalized. Mogadishu's residents have devised their own informal water distribution systems, but it may not be enough.  Abdurrahman Warsameh reports.