August 19, 2008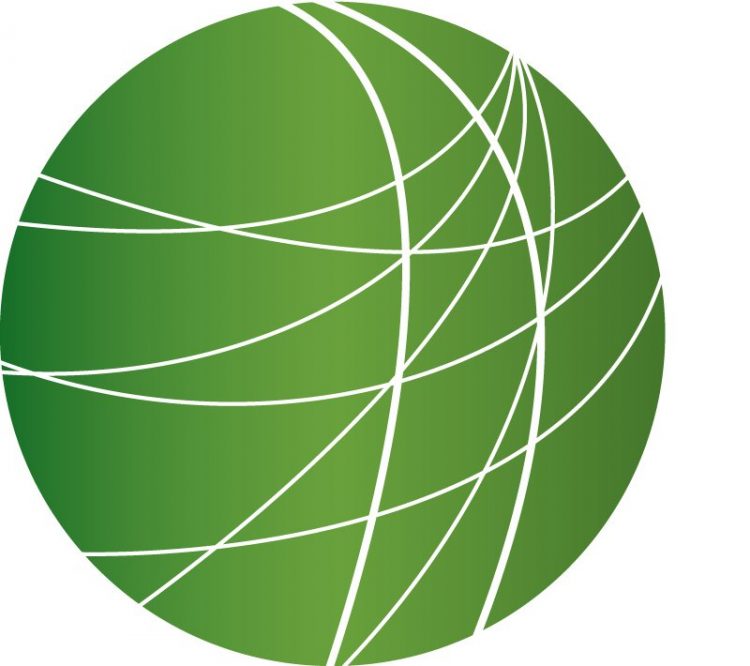 Presidential Candidates Try to Get the Veteran Vote
Groups Say EPA is Withholding Information on Pesticides
One Year Anniversary of Elvira Arellano's Deportation
HEADLINES
Activists Settle for $2 Million with NYC
Activists have settled a lawsuit they filed against the City of New York.  They claim they were illegally arrested in April of 2003 while protesting the Iraq war in front of the office of a military contractor in the city.  All criminal charges against the activists were dismissed.  The 52 plaintiffs settled for 2 million dollars and say this is a major victory for free speech rights.  The activists and their attorneys criticize the city's slow settlement the suit.  They speculate officials hoped to "wear down" the plaintiffs in order to avoid political damage, even as the costs to tax payers steadily increased. Attorney Sarah Netburn says the settlements "vindicates [her] clients rights to assemble and speak their mind free from the fear that they will be punished for their views."  She also said the initial arrests were targeted and intended to "quell future protest in New York City."
Fallout from Musharraf Resignation Continues in Pakistan
The recent resignation of Pakistani president Pervez Musharraf could leave the door open to significant change in the way the country's government convenes.  Officials met overnight to discuss next steps.  The Prime Minister and Parliament is expected to dominate the next government and the presidential post could be relegated to a purely ceremonial one. FSRN's Massiel Bobadilla has more on the fall-out in Pakistan.
Musharraf's resignation has given way to sporadic outbursts of violence and political upheaval, with the turmoil focused on the reinstatement of 60 judges ousted by Musharraf last year. The judges, mostly political opponents, were dismissed when the president imposed emergency rule.  Asif Ali Zardari, head of the Pakistan Peoples Party, is currently standing in opposition to the reinstatement of the dismissed judges, particularly the reinstatement of Supreme Court chief justice Iftikhar Muhammad Chaudhry, a long-standing symbol of the anti-Musharraf movement. Since the president's removal from office Monday, clashes between the army and insurgent forces have arisen, resulting in 29 dead thus far, with most of the violence occurring in the North-West Frontier Province that has long been the base of the Pakistani Taliban.
Taliban Attacks in Afghanistan Intense and Focused
Taliban insurgents in Afghanistan are surging against western military forces.  Ten French soldiers were killed and 21 wounded in a major conflict east of Kabul.  Those deaths account for the largest single loss for foreign military forces in nearly six years. Overnight, a coordinated series of suicide bombing attacks rocked a US military base.  Ten suicide bombers died in the fighting.   Taliban forces have steadily gained strength in the country – closing in on capitol and prompting the deadliest year of fighting since the US invasion in 2001.
Russia Shows Signs of Troop Withdrawal from Georgia
Russian troops may finally be starting a withdrawal from Georgia – days after officials initially said they would pull forces out of the country.  Tanks and soldiers left the Georgian town of Gori today.  But Russian officials announced it would be another three days before the western demands for a full withdrawal are met.  NATO ministers are criticizing Russia, but still have not announced sanctions.
WA Primaries First Test for State's New Election System
Washington State is holding its primary elections today.  It's trying out a new voting system, which has been tied up in legal battles since passed in a 2004 statewide initiative.  The US Supreme court upheld the initiative in March of this year. Under the so-called "top two" primary election system, voters can choose from any of the candidates vying for office – regardless of their party affiliation.  The two highest vote getters will then move on to the November general election. The new way of voting moves the state towards a popular vote system.  Proponents say it allows citizens to vote for the person, not just a political party. But it also potentially limits the chances of candidates from smaller parties or those without large campaign budgets.  The results of the primary could spur further legal challenges.  One Democratic attorney speculates that if the top two vote-getting candidates are from the same party, then a candidate from another party could sue to be added to the general election ballot.
College Presidents Call for Examination of Current Drinking Age
Colleges and Universities around the country are beginning to question the Federally mandated drinking age in response to increased instances of alcohol abuse by students between the ages of 18 and 21. Evan Davis has more.
Ohio State University's president Gordon Gee recently joined a growing list of college and university administrators calling for a reconsideration of Federal laws, which restrict the legal drinking age to 21. The so-called Amethyst Initiative, signed so far by more than 100 academic institutions, specifically targets the 1984 National Minimum Drinking Age Act.  The act penalizes states with lower minimum drinking age laws by withholding a percentage of federal funds for highway maintenance. That, according to Grace Kronenberg, assistant to the director of the Amethyst initiative, prevents states from exploring the full range of potential remedies for the problem of so-called "binge drinking" among under-age adults in near-campus venues.  Kronenberg   speculates that prohibiting alcohol consumption among legal adults under the age of 21 increases the appeal of drinking, while limiting opportunities to educate young adults about responsible drinking practices. The Amethyst Initiative claims that current education programs focusing on abstinence have been largely ineffective. Although Amethyst makes no specific recommendations beyond calling for a public discourse questioning the current drinking age laws, Kronenberg says lowering the drinking age to 18 is a possibility for states to explore.
Fay Weakens to Tropical Storm as it Moves Across Florida
Hurricane Fay has claimed the lives of 14 in Haiti and the Dominican Republic and today it moved inland in southwest Florida.  But the once powerful hurricane is now a Tropical Storm and damage has been relatively mild.  Flooding is still expected though – the storm is forecast to drop between 5 and 10 inches of rain as it moves across Florida.
FEATURES
Presidential Candidates Try to Get the Veteran Vote
Attempting to appeal to veterans, Presidential candidates McCain and Obama spoke at the Veterans of Foreign Wars conference in Florida. A policy difference between the two candidates has resurfaced – veteran's health care. FSRN's Leigh Ann Caldwell has more.
Groups Say EPA is Withholding Information on Pesticides
Bees are a crucial part of the food chain because they pollinate our crops – but they're dying at an alarming rate. The National Resources Defense Council has filed a lawsuit against the Environmental Protection Agency, in an attempt to get more information about a pesticide that may be killing off bees. Tanya Snyder has more.
One Year Anniversary of Elvira Arellano's Deportation
Today marks the anniversary of Sanctuary Mom Elvira Arellano's deportation. Arellano, an undocumented immigrant, was working as a janitor at Chicago O'Hare airport in 2002 when she was arrested by Department of Homeland Security officials in an immigration sweep. Arellano took sanctuary in a church to avoid deportation. She left Adalberto United Methodist Church in Chicago to visit other sanctuaries in California – but was arrested against on August 19, 2007. On today's newscast we hear from Emma Lozano, just moments after Arellano was deported, and with Diana Mendoza, an organizer with The New Sanctuary Movement in Los Angeles.
Saving Whale Sharks Off Kenya's Coast
The whale shark is the biggest fish species in the ocean. Up to 18 meters long, this vegetarian is found across the world's tropical waters, from Belize to northern Australia. Their huge dorsal fins, which make for highly prized culinary delicacies, fetch high prices on South-East Asian markets, leading them to be almost fished to extinction off India's western coast a few years ago. On the other side of the Indian Ocean, whale sharks have come under threat in recent years off Kenya's southern coast. But there, they have been collateral damage: often accidentally trapped in drift nets donated by US AID to local fishers. A grassroots organization is now working to stem the damage caused by these nets which they say has been endangering not only the sharks, but the coral reef as well. Arusha Topazzini reports from Diani, Kenya.