September 22, 2008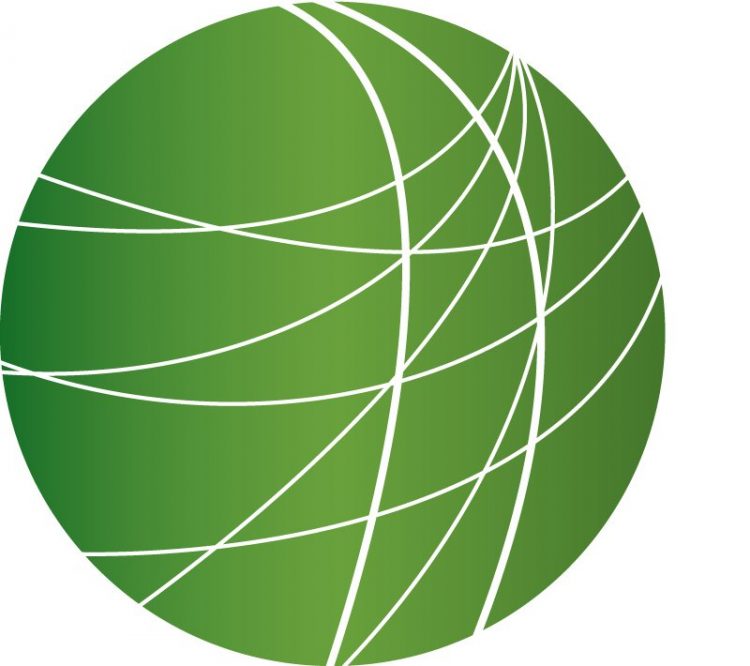 Marriott is Target of Bombers in Pakistan
Bush, Lawmakers Haggle Over Wall Street Bailout
Filipino War Vets Seek Benefits
Efforts Continue to Save Troy Anthony Davis's Life
Possible Voter Suppression in Wisconsin
HEADLINES
Alaska Senator's Corruption Trial Begins
Jury selection began today in the federal corruption trial of Alaska's Republican Senator Ted Stevens. Democratic Senators Ted Kennedy of Massachusetts, Patrick Leahy of Vermont and Daniel Inoyue of Hawaii are on the list of possible witnesses – as are Senator Orrin Hatch of Utah and former Secretary of State Colin Powell. The trial is expected to last nearly a month.
South African Leadership Uncertain
South Africa's ruling party will likely nominate Kgalema Montlanthe
(kah-LAY-mah moht-LAH-tay) to replace President Thabo Mbeki, who resigned yesterday. Erna Curry reports from Cape Town.
Montlanthe seems to be the favored choice as a moderate voice in what is seen as an instable and insecure time in South Africa, where the country has been embroiled in a Thabo Mbeki versus Jacob Zuma debate.  Mbeki resigned after being informed that he would be recalled as president, shortly after corruption charges against ANC President Jacob Zuma were dropped amid speculation of political interference.  The National Assembly has been asked to elect a new caretaker president rather than appointing the Deputy President Phumzile Mhlambo-Ngcuka — to the position as the constitution allows. The move gives the ANC and the National Assembly the power to elect a candidate of their choice as Jacob Zuma is not currently a member of the National Assembly. If they take this option, South Africa's elections go ahead as planned in June 2009. Alternatively, they could force Deputy President Mhlambo Ngcuka to resign and elect a caretaker president which would trigger elections within three months.  For FSRN, I'm Erna Curry in Cape Town.
Israel's Olmert Resigns – Palestinian Reaction
Palestinian officials' reactions to Israeli Prime Minister Ehud Olmert's resignation vary from Gaza to the Ramallah. FSRN's Rami Almeghari reports.
The ruling Hamas party in Gaza described the victory of Israeli foreign minister, Tsibi Livni in the latest Kadima ruling party elections as an indication of increased violence against the Palestinian people. However top Palestinian negotiator Saeb Eriqat, of the Ramallah-based government downplayed the news form Israel as 'internal Israeli affairs'. According to commentators, the resignation of Olmert might not overshadow underway Palestinian-Israeli peace talks but would rather hamper concluding a deal by end of this year. For Free Speech Radio News, I am Rami Almeghari in Gaza


EPA Ready to Abandon Perchlorate Standards
The U.S. Environmental Protection Agency appears ready to loosen a drinking water safety standard for the rocket fuel chemical perchlorate, which has been linked to thyroid problems in pregnant women, newborns and young children. A near-final document obtained by the Washington Post reveals the EPA's "preliminary regulatory determination" was heavily edited by White House officials.


Muslims Mull Legal Action in Ramadan Firings
A meat packing plant in Nebraska has fired more than 80 Muslim workers, over a dispute about break times during the holy month of Ramadan.  The same company recently fired 120 Muslim workers at its plant in Colorado over a similar dispute.  Maeve Conran reports.
The fired workers in Greeley Colorado are working with a local civil rights attorney and say they are considering legal action if an agreement cannot be reached with JBS Swift & Co to accommodate the workers religious beliefs.  The Muslim workers, mostly of Somali origin had asked the company to move their break from 9pm to 7.30pm during Ramadan.  This was so they could break their traditional fast at sunset.  When they company failed to accommodate them, the workers took their breaks at sunset anyway and were fired for leaving work without authorization. The Council on American Islamic Relations or CAIR, a Muslim civil rights group has been negotiating for about a year, with the Colorado Swift over break times for Muslims.  JBS Swift & Co confirmed Friday that it had fired at least 86 workers at its Grand Island Nebraska plant, for a similar dispute.  But a local Muslim leader says the number is closer to 150.  The company originally changed the break time to accommodate the Muslims in Nebraska, but after a counter protest by non-Muslim workers, the company rescinded the on the agreement. For FSRN, this is Maeve Conran in Boulder Colorado.
Olympic Protests Move to Canada
Indigenous Canadians disrupted the Vancouver 2010 Olympic kick off event this weekend – Aaron Lakoff reports from CKUT in Montreal.
Canadian Pacific rail attempted to officially launch the CROSS CANADA voyage of the Olympic Spirit train. However, indigenous protestors and their allies were there to crash the party, shouting the slogan "No Olympics on stolen native land." British Colombia, a province which sits on unceeded native land, is undergoing major development in preparation for the 2010 games, including drastic gentrification of Vancouver's poverty-stricken east side, and new highways cutting through native communities. Gord Hill is a native artist and activist from BC who took part in Sunday's demonstration.
"We came out here and we showed that you can't escape the wrath of the oppressed and we will hunt you down and we will disrupt every event you hold down here."
For FSRN, this is CKUT's Aaron Lakoff.
FEATURES
Marriott is Target of Bombers in Pakistan
Suicide bombers killed dozens and injured hundreds when they blew up a hotel in Islamabad, Pakistan over the weekend. It's the just the latest in a series of attacks from militants as the US carries out it's own attacks on the country. FSRN's Afridai Afridi reports from Islamabad.
Bush, Lawmakers Haggle Over Wall Street Bailout
The Bush Administration and Congress are continuing negotiations on what many are calling the biggest financial intervention since the Great Depression. As FSRN's Leigh Ann Caldwell reports, contentious points of debate prolong the negotiations
Filipino War Vets Seek Benefits
After a 62-year struggle, Filipino World War Two veterans are a big step closer to achieving equal disability rights. Eighteen-thousand of these veterans are still living. Tanya Snyder has more on their struggle for equality.

Efforts Continue to Save Troy Anthony Davis's Life
The fight continues today to save the life of Troy Anthony Davis. Sentenced to death for the 1989 murder of a Savannah, GA police officer, Davis is scheduled to be executed tomorrow evening, Tuesday, at 7:00 pm. Last week, the GA Board of Pardons and Parole denied a request for Clemency for Davis. The US Supreme Court has agreed to hear Davis' appeal … but not until September 29th … 6 days after his scheduled execution. FSRN spoke with Thomas Ruffin, a Washington DC attorney currently in Atlanta, as a volunteer with Davis' legal team.
Possible Voter Suppression in Wisconsin
Thousands of Wisconsin voters may be disenfranchised in the November elections due to errors in a state database. The agency that governs Wisconsin elections law has found itself in the midst of a heated battle and lawsuit over the state's voter registration file. At issue are computer glitches, but at stake are the votes of thousands – in a swing state in this year's hotly contested presidential election. Molly Stentz from WORT FM in Madison has the story.
Car Wash Workers Harassed in Los Angeles
Supporters of the Clean Car Wash Campaign protested in front of an East Hollywood car wash over the weekend, alleging that owners mistreat workers and retaliate against those trying to form unions.  Leilani Albano has more on the story.