October 3, 2008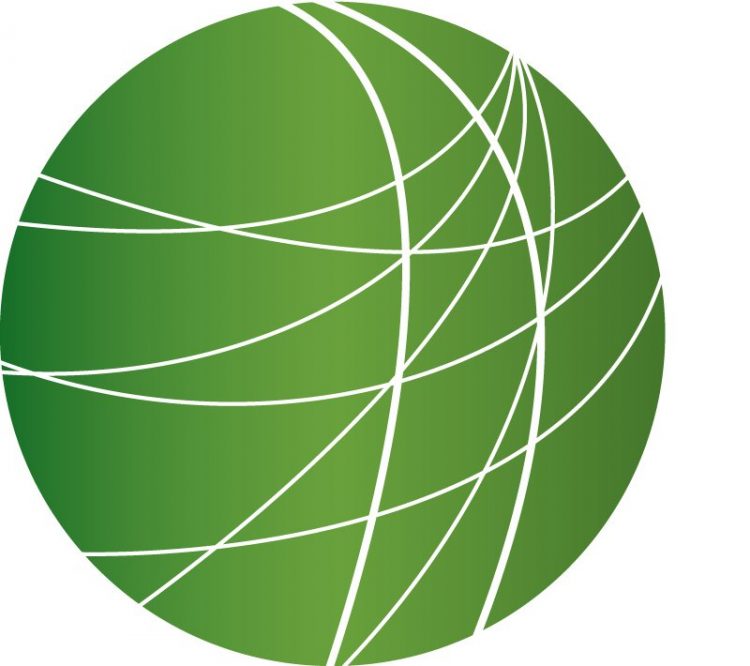 House Passes Bail-out With a Little Help from Sen. Obama
Independent VP Candidates Respond to Democrats' and Republicans' Vice Presidential Debate
Fact-checking the Debates
A Darfur Refugee Attempts to Enter Israel
Groups Focus on Low-Income Voter Registration
HEADLINES

Job Losses Hit 5-Year High
New Labor Department statistics show that September saw the country's worst job loss in 5 years. The US job market lost nearly 160,000 positions last month, representing more than twice the number of job losses in August. The largest losses were in the manufacturing, retail, and construction sectors. Economists predict the downward trend will continue for months to come.

How Do You Say "Bailout" in French, German and Italian?
As US lawmakers pushed through a $700 billion bailout package for Wall Street, the leaders of the European Union's four biggest states – Germany, France, Britain and Italy – are gathering for emergency talks in Paris on the financial crisis. But the big question is what kind of a co-ordinated strategy – if any – can they come up with? From London, Naomi Fowler reports.
Because of the sovereignty of European nation states within the EU, a US-style bail-out proposal would be difficult to implement even if everyone could agree on one; each country has its own banking system and yet the very different responses of individual governments to the financial crisis are accentuating their interdependence and the need for coordinated cooperation. Ireland is the first European country to officially go into recession; this week when the Irish government gave blanket guarantees on retail deposits and personal savings for the next two years, Britons rushed to move their savings from British banks; the government here was forced today to guarantee up to around $100,000 worth of savings. No one knows whether this is enough to stem the flow of cash across the Irish Sea. One thing is clear; the governments that regulated their banking industries the most and the earliest, such as in Spain, now appear to run the least risk of having to implement bail-out packages. At the very least, European leaders want to come away with an agreement that their governments will at least share Irish-style intentions to save their own financial systems with other members states before implementing them. This is Naomi Fowler in London for Free Speech Radio News.
US Envoy Ends Extended Trip to North Korea
Washington's top envoy to North Korea wraps up a three- day visit to the isolated nation.  Assistant Secretary of State Christopher Hill was dispatched to the capital, Pyongyang, in hopes of brokering a deal on nuclear verification. This comes as the Kim Jong il regime threatens to restart its main atomic reactor. Jason Strother has more from Seoul.
After extending his trip in North Korea by an extra day, Hill returned to South Korea saying that he held very substantive talks with Pyongyang officials. The envoy declined to give details and told reporters he would first have to consult with Secretary of State Condoleezza Rice before declaring his mission a success. But Japanese media, citing several American officials, says that Hill brought with him to North Korea a back up verification proposal. According to the report, Pyongyang would only need to agree to inspections of its materials and facilities it listed on a declaration submitted earlier this year. Washington's suspicions of a secretive uranium program or a nuclear link with Syria would be addressed at a later date. The agreement would be submitted to China and the Bush administration would then lift economic sanctions on North Korea. Meanwhile, South Korean media is reporting unusual activity taking place at a North Korean missile launch pad and also at the location where Pyongyang made its first and so far only test of a nuclear device two years ago. For Free Speech Radio News, I'm Jason Strother in Seoul, South Korea.
Nine State Sue EPA Over Clean Water Act Loophole
Nine states and one Canadian province have filed a lawsuit against the US Environmental Protection Agency, over a recently-created loophole in the Clean Water Act that would allow increased pollution from the Great Lakes into city water supplies. Melinda Tuhus reports from New Haven.
The rule, issued in June by the EPA, would allow the discharge of pollution from one water body to another. For example, it would allow ships to discharge salt water into the Great Lakes, the largest group of fresh water bodies in the world. It could also allow warm water to be dumped into cold water habitats, like trout streams, or allow the introduction and spread of invasive species. The lawsuit, which claims the rule violates the Clean Water Act, was filed yesterday in U.S. District Court in New York by New York Attorney General Andrew Cuomo. The other states that signed on are Connecticut, Delaware, Maine, Illinois, Michigan,Minnesota and Washington, as well as the Canadian province of Manitoba. For FSRN, I'm Melinda Tuhus in New Haven, CT.
FEATURES
House Passes Bail-out With a Little Help from Sen. Obama
The House passed the 700 billion dollar Wall Street Bail-out.  On it's second attempt, 58 lawmakers crossed sides that resulted in an easy passage.  As FSRN's Karen Miller reports, Democratic Presidential candidate Barack Obama played a major role in convincing fellow Democrats to support it.

Independent VP Candidates Respond to Dems, Repubs VP Debate
The two major party Vice Presidential Candidates met face to face in St. Louis last night. It was the one and only time during this campaign they'll do so.  DC Editor Leigh Ann Caldwell has more on the debates.

Fact-checking the Debates
After last night's debate with the major party VP candidates, many political pundits and commentators said "neither candidate made any major mistakes." But a review of the record shows that both Joe Biden and Sarah Palin got plenty wrong. According to Factcheck.org, Palin's claims that McCain's healthcare plan is budget neutral and will not cost the government anything are not true. McCain's plan would only cover 5 million of the uninsured, and would add $1.3 trillion to the deficit over 10 years, according to The Urban-Brookings Tax Policy Center. That same group estimates that Obama's plan would cover 34 million of the uninsured at a price of $1.6 trillion over that time period.
Another problem:  the so-called troop surge. Palin said there are now less troops in Iraq than pre-surge levels. But according to the Pentagon, there are about 152,000 US troops in Iraq; that's 17,000 more than before the so-called surge.
Senator Biden got a few things wrong too – when saying McCain voted against a troop funding bill – that wasn't quite right. McCain was absent and didn't vote for what was actually a 2007 war-funding bill that included a provision on withdrawing troops from Iraq. Although McCain did urge President Bush to veto it — which the president did. For more details on what the candidates got wrong – go to factcheck.org.

A Darfur Refugee Attempts to Enter Israel
According to the United Nations High Commissioner for Refugees, there could be up to 150,000 refugees, asylum seekers and illegal residents in Egypt. At least 20 percent are from Sudan and many others from other parts of Africa. The numbers continue to grow with many using Egypt as a transit point to escape to other nations in search of better economic conditions. Aya Batrawy speaks to one Darfuri man determined to cross the dangerous Egyptian-Israeli border in hopes of a better life.
Groups Focus on Low-Income Voter Registration
If households with less than $25,000 in annual income voted at the same rate as those with incomes above $100,000, there would be 7 million more voters on Election Day. That's according to Project Vote.
Millions of low income and minority voters are being denied opportunities to register to vote by state agencies.
Community organizations are taking up the slack, registering low income, minority, immigrant and young people wherever they can find them. Martha Baskin has our story.

*Thanks to FSRN's Shannon Young
Today is the last day of one of our dearest staff members: Headlines editor Shannon Young. Shannon has been an integral part of our newscast as a top notch reporter and editor, working daily from Oaxaca, Mexico. Before that time, she reported from throughout the United States, Mexico, and Latin America, always with an independent perspective. For the past three years we have shared a lot of stressful and rewarding days with Shannon, and we wish her well in all of her pursuits. From all of us here at Free Speech Radio News, thank you Shannon for your valuable contributions to this organization.