October 6, 2008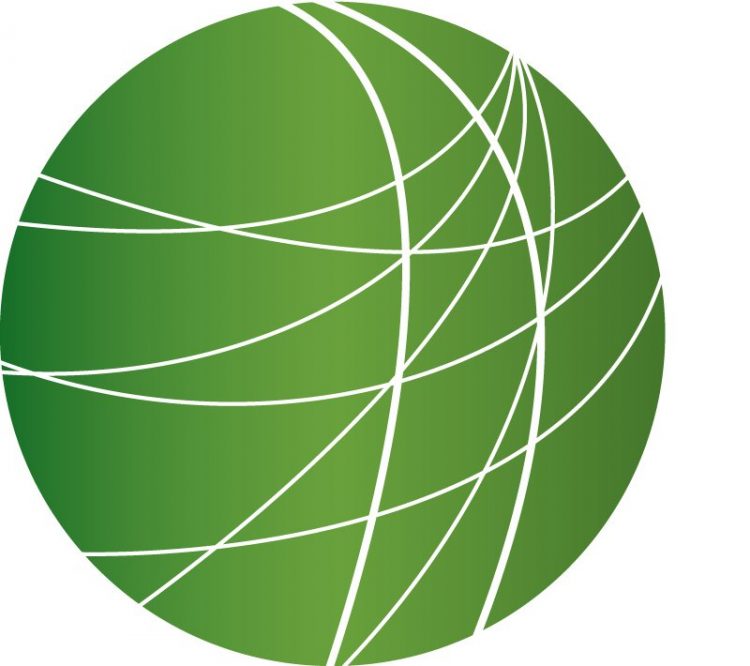 Europe Begins A Round of Financial Bailouts
How Will the Treasury Use the $700 Billion?
Civil Libertarians Denounce New FBI Investigation Guidelines
Voter Registration or Voter Disenfranchisement?
Are Florida Vets Being Denied Opportunity to Register to Vote?
HEADLINES
First Monday in October – Supreme Court Opens
The US Supreme Court opened its term today by denying hundreds of appeals including that of death row inmate and journalist Mumia Abu Jamal. Jamal's death sentence was overturned in March when a Federal judge found that the jury had not been properly instructed. Today's ruling upholds Jamal's conviction. The Court also refused to hear the appeal of former USF Professor Sami al-Arian. Al-Arian, currently free on bail, will likely now face charges of contempt of court for refusing to testify in terror related cases. The High Court also declined to reverse a multimillion dollar verdict against anti-abortion groups who used wanted-style posters to identify doctors working at women's health clinics. And there is still no action from the Court in the death penalty case of Troy Davis.
Bank of America Settles Countrywide Predatory Lending
Bank of America has agreed to what could be the largest settlement in history for predatory lending. Africa Jones reports.
Bank of America agreed to provide 8.68 billion dollars of mortgage relief in Arizona, California, Connecticut, Florida, Illinois, Iowa, Michigan, North Carolina, Ohio, Texas and Washington. State attorneys general had sued Countrywide, which was acquired by Bank of America, alleging the company deceived borrowers by misrepresenting loan terms. Ben Deal is a deputy California attorney general who worked on the case.
"Countrywide allegedly misrepresented or buried terms of loans deep within documents so that borrowers didn't have an idea of what they were signing up for. The loan modification program being adapted in the settlement is a landmark response to the predatory lending practices, by coming up with a program to reduce interest rates and in some cases cut principal for borrowers who were harmed by these practices in an effort to keep them out of foreclosure and save their homes."
About 400,000 homeowners will be eligible for loan modifications and may avoid foreclosure. State attorneys general are continuing lawsuits against the former top 2 executives at Countrywide. For FSRN, I'm Africa Jones.
General Strike in Belgium
In Belgium today a nationwide strike of unions protesting the rising cost of living shut down much of the country as trains, ports and public services shut down. Aris Ikonomou reports.
In Brussels, tram lines were closed, bus lines were running only limited services, main-line railway stations shut down, international train services were severely disturbed and traffic jams were widespread. Throughout the country the scene was the same, highlighted by the blockade of the Antwerp port, one of Europe s biggest industrial ports. The port stoppage resulted in the complete freeze of commercial activity in the biggest industrial zone of the country. The unions are protesting the rising cost of living coupled with the current financial crisis and the collapse of Belgium's biggest bank, Fortis.
Collete DeBelder is a member of the socialist union.
"We need to defend our workers rights and the indexation system is right. The crisis has touched everybody and it is only by the indexation of our salaries that we can deal with our lower purchasing power that brought our workers and their families to their knees".
Numerous workers unions decided to strike in a united front and are satisfied of the level of participation that according to sources was of 75% of the unionized workforce. For FSRN this is Aris Ikonomou from Brussels.

More Suicide Bomb Blasts in Pakistan
A suicide blast at the eastern Pakistan home of an opposition lawmaker today killed 15 and wounded another 60. Afridai Afridi reports.
The blast happened at the guest house of a member of National Assembly from the province of Punjab. Assemblyman Rashid Aakbar Nawani was injured.  The attack came as Nawani held an open forum with constituents. The province of Punjab has been placed in high alert. This is the second attack targeting a lawmaker in less than a week. Despite heavy security during the Eid holidays, militants fired rockets at the home of the Chief Minister of the north-western frontier province. The increase in attacks on officials highlights the danger the Taliban and al-Qaida continue to pose in the region. For FSRN, I'm Afridai Afridi.
Farm Workers Target Chipotle
Farm workers from Immokalee Florida are in Denver today as part of their nationwide campaign for fair wages.  Maeve Conran reports.
The Immokalee workers and supporters are holding a day-long vigil at the Chipotle fast food chain, headquarters in Denver.  They are part of the Coalition of Immokalee Workers, whose members include Latino, Haitian and  Mexican Indian immigrants working in low wage agricultural jobs in Florida.  They have been targeting fast food chains that use tomatoes picked by workers who are often paid 40-50cents per 32lb bucket of tomatoes, far less than minimum wage.  The Coalition has reached agreements with McDonalds, Burger King and the grocery chain Whole Foods to improve wages and conditions for farm workers.  CIW is now targeting the Denver based Chipotle, whose slogan is Food with Integrity.  It says it is a leader in the fast food industry for supporting sustainable agriculture.  In an email to the Coalition of Immokalee Workers this weekend, Chipotle says it will pay an additional penny per pound of tomatoes, one of the CIW's demands.  But CIW says that there is no transparency or defined commitment in Chipolte's plan.   For FSRN, this is Maeve Conran in Boulder Colorado.
FEATURES
Europe Begins A Round of Financial Bailouts
One European government after another is scrambling to pull itself out of the financial crisis that is now global. In Iceland, where the currency is now rated the world's third-worst performing, the financial markets were suspended today while the government comes up with a bailout. In Germany, the government is spending $68 billion to bail out Hypo Real Estate. French Bank BNP Paribas will take over finance group Fortis's operations in Belgium and Luxembourg. Meanwhile governments are raising the amount of personal savings they will guarantee, and the European Central Bank and the Bank of England will hold up some banks through some $74 billion in short-term loans. European leaders are in the process of developing more long-term solutions, with representatives of several countries saying they would not implement the blanket $700 billion bailout pushed through in the US.
How Will the Treasury Use the $700 Billion?
As Europeans weigh in on the US bailout, the US stock market is responding to the crisis now gripping Europe: the Dow dipped some 800 points today – but closed down 350.  Meanwhile in the capital today, Congress heard testimony that even as Lehman Brothers was asking the Feds to rescue it from collapse, it was bundling millions of dollars to its executives. A House panel pressed Lehman Brothers CEO in the first Congressional hearing attempting to make sense of the financial crisis. Now that Congress has approved a massive economic recovery package, Treasury officials are getting down to business. But what are they going to do with 700 billion dollars? What are the first concrete steps toward restoring the economy? FSRN's Tanya Snyder has the answers.
Civil Libertarians Denounce New FBI Investigation Guidelines
The Department of Justice has issued a new set of guidelines for the FBI, which will make it easier to begin investigating people, even if there is no suspicion of an actual crime or a threat to national security. Despite reports of internal abuses at both the FBI and the DOJ, the new guidelines replace current rules for five kinds of investigations: general criminal, national security, foreign intelligence, civil disorders and demonstrations. FSRN spoke with ACLU lawyer and former FBI agent Michael German about the new policies.
Voter Registration or Voter Disenfranchisement?
About half of the states have voter registration deadlines today with more deadlines looming in coming days. The presidential campaigns and voter outreach groups have worked to register new voters; and with the election just 29 days away, States are reporting increased voter registration, with Democrats out registering Republicans. As Washington Editor Leigh Ann Caldwell reports, some call the concept of voter registration a form of voter disenfranchisement.
Are Florida Vets Being Denied Opportunity to Register to Vote?
Florida's voter registration deadline is today. But will all eligible voters in the country's largest swing state have the opportunity to register? One non-partisan group which registers voters is raising concerns. Veterans for Peace says that the Department of Veterans Affairs is preventing the group from going into VA hospitals to register vets to vote. From WMNF Community Radio in Tampa, Seán Kinane reports.
Remembering Chile's Historic Plebiscite
Chileans celebrated a landmark referendum this Sunday, which resulted in the ouster of then-dictator Augusto Pinochet from 20 years ago. From Santiago, Chile, FSRN's Jorge Garretón looks at some ways the country has changed after two decades of democracy.