January 7, 2009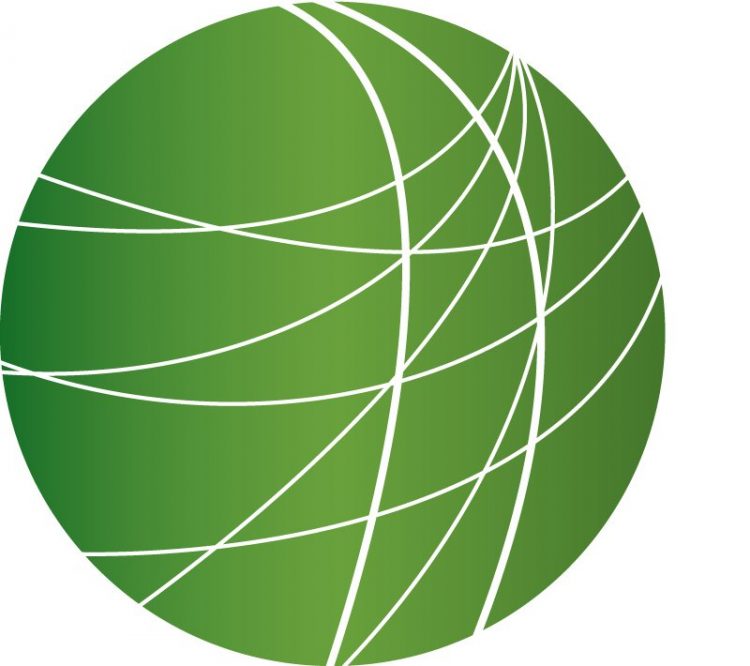 Little Humanitarian Aid to Gazans Despite Brief Ceasefire
Kucinich Raises Questions about Military Aid to Israel
Professor Ira Chernus: How to Help Palestine
Poor Evicted in Buenos Aires
Congressional Budget Office Projects 1.2 Trillion Dollar Deficit for 2009
Obama's Economic Recovery Plans Take Shape
HEADLINES
European Countries Feel the Chill after Russia Cuts Natural Gas Supplies
Russia continues to reduce the flow of natural gas into Europe today, leaving people in several countries without heat.  Yesterday, the Russian national energy company Gazprom reduced pipeline shipments because of a dispute with Ukraine.  The cut-offs have left countries like Bulgaria, Greece, Serbia, Romania and Turkey without fuel and have forced them to dip into their rapidly shrinking national reserves.  The crisis highlights Europe's dependence on Russian energy and has many calling for greater energy independence, which could come in the form of nuclear power.
Pakistan Concedes Mumbai Attacker is a Pakistani National
The investigation into the November Mumbai, India attacks took another turn today when Pakistan officially accepted that Ajmal Kassab – the only person currently in custody for involvement in the attacks – is a Pakistani citizen.  Both the countries have their military forces on alert at the border, but the Pakistan Intelligence Chief says he does not foresee war.  Afridai Afridi has more from Pakistan.
Reporter:
The big news in Pakistan today is Indian allegations that Pakistan government agencies had a hand in training those involved in the attacks. But Pakistan has continuously denied those accusations since the first day.  Most Pakistani critics think India's media played an important role in placing blame on their country.  Today Pakistan officially acknowledged India's claim that the man in custody is a Pakistani national – a day after India provided a detailed report on their investigation.  But ex-interior minister, Hamid Nawaz, says this was forced by foreign diplomatic pressure.
"There is collective pressure from both India and the US on Pakistan to accept the responsibility for the Mumbai attacks. Slowly and gradually, Pakistan will give in. The first step towards accepting all Indian allegations is accepting the arrested man is a Pakistani citizen."
But despite the back and forth between the two countries, most Pakistani citizens are more worried about unrelated military operations within their own country, rather than the threat of war with India.  For FSRN, It is Afridai Afridi.
Zimbabwe Opposition Members Charged in Bomb Plot
Seven activists and opposition party members being held by the Zimbabwe government were formally charged today for alleged involvement in a bombing plot.  All seven pleaded not guilty.  The international community and the group Zimbabwean Lawyers for Human Rights have criticized Zimbabwe for arresting countless activists – saying they have been tortured and not provided proper medical care.  The government also did not comply with a Zimbabwe high court ruling demanding the prisoners' release in late December.  In other news the death toll from the country's growing cholera epidemic has topped 1750 people.

Obama Picks CNN Doctor for Surgeon General Post
President-elect Barack Obama is actively pursuing a famous neurosurgeon for the position of Surgeon General.  Marc Dadigan has more.
Reporter:
For the past seven years, Dr. Sanjay Gupta has worked as CNN's health care correspondent, WHERE HE demystifIES COMPLEX medical issues for regular Americans.
"Hollywood is fascinated by memory loss, movies probably reflect our fears. Four and half million Americans have Alzheimer's, but there is hope on the horizon. . ."
Although the 39-year-old Gupta has not officially confirmed it, the Washington Post reports he is President-elect Barack Obama's choice for surgeon general. It's a position that doesn't carry much power, but rather serves to promote and market the administration's health care message.  Gupta, the son of Indian parents, is a polished TV personality, whose media experience could prove highly useful in the position.  However, some doubt Gupta's credentials. Members of the commissioned corps of the US Public Health Service, which the surgeon general oversees, have expressed concern about Gupta's lack of public health experience. For FSRN, I'm Marc Dadigan.

Blue Cross Reinstates Insurance to 700 Customers Cut after Becoming Ill
Health Insurance Company Blue Shield will reinstate medical coverage to nearly 700 Californians whose policies were canceled after they got sick.  The company will also reimburse those consumers for medical expenses they paid out of pocket. FSRN's Christina Aaenstad has the details.
Reporter:
It's called recission – granting a client health insurance then taking it back after learning the client failed to disclose health complications.  But in the case of Blue Shield, the insurance company cancelled the polices of nearly 700 people, after they became ill.  After negotiations with the state, the company has agreed to reinstate those policies.  Daryl Ng is a public relations officer the department of insurance.
"This agreement makes sure that every person who had their insurance taken away has all of their out of pocket expenses covered, it offers them new insurance as of today with no underwriting so if you have a preexisting condition that's not an issue, and number three it provides safeguards to make sure that this doesn't happen again."
According to the LA Times, whose reporting led to the state's crackdown on the company, policy holders must give up their rights to sue in order to obtain medical reimbursement.  Lawyers for the victims criticize this aspect of the deal, saying without health insurance, some of the policyholders were forced into bankruptcy.  I'm Christina Aanestad for Free Speech Radio News.
FEATURES

Little Humanitarian Aid to Gazans Despite Brief Ceasefire
French President Nicolas Sarkozy announced an agreement between the Israeli government and the Palestinian Authority, but released no details and didn't mention Hamas. But an Israeli official who commented on the proposal, indicated that the military's attacks on Gaza won't come to an end until rocket fire into Israel stops, and the international community supports an arms embargo on Hamas.
Meanwhile, a three hour long ceasefire observed today by the Israeli military and Hamas did little to get desperately needed humanitarian aid into Gaza. After the ceasefire expired, both sides began their attacks again. Israeli warplanes also dropped leaflets today on the border lines between Gaza and Egypt, ahead of demolishing dozens of homes. FSRN's Rami Almeghari reports from Rafah city.
…
FSRN has just learned from our Gaza correspondent Rami Almeghari that Israeli Drones are flying above his home in the maghazi refugee camp in Gaza City. The unmanned military planes dropped bombs on a local police station, just 500 feet from his home.
Kucinich Raises Questions about Military Aid to Israel
Despite a rising death and injury toll, U-S government reaction to the conflict in Gaza has been slow, with few lawmakers making public statements about the crisis, including President Elect Barack Obama. But a former presidential contender – Ohio Congressmember Dennis Kucinich – took his time on the House floor today to raise questions about the U-S relationship with Israel – whether or not continued military aid to the county is a violation of the Arms Export Control Act.
Representative Dennis Kucinich: "I oppose Hamas' rocket attacks on Israel.  The rocket attacks, even to try to end the blockade, have no moral justification, are illegal and must stop.  But how can Israel claim self defense when it bombs Gaza which has no army, no air force, no navy and has been under a constant blockade? How can Israel claim self defense when its bombs destroy UN schools, killing children? The children of Palestinians and the children of Israel both deserve life. But the lives of the children of Gaza are cynically discounted as "human shields". Massacres are being rationalized. Israel's "moral high ground" in Gaza, a growing pile of small bones in a graveyard.  The Administration knows Israel is using US weapons, paid for by US taxpayers, with disproportionate force creating a collective punishment of Gazans, assuring an escalation of conflict, clear violations of the Arms Export Control Act. Israel was given U.S. weapons on condition they would not be used for aggression or escalation.  The outgoing Administration must finally stand for the rule of law, not the rule of force."
Ohio Congressmember Dennis Kucinich, speaking today on the House Floor.

Professor Ira Chernus: How to Help Palestine
In his latest commentary, religious studies professor, Ira Chernus advocates a new viewpoint toward the war on gaza. The University of Colorado Professor says people should adopt a position that is pro-PEACE, pro-Palestine and pro-Israel, in order to help the civilians in Gaza.  Ira Chernus, glad to have you with us – In gaza today, the Palestinian people are under attack for the twelfth day.  Whether someone is pro-Israel or not, many agree that there is no safe place – even for children in Gaza.  How is it possible NOT to take sides?
…
Ira Chernus, Professor at University of Colorado – in the Religious Studies Department – at Boulder.  His latest commentary on the crisis in Gaza is available at commondreams.org.
Poor Evicted in Buenos Aires
Now we go to Buenos Aires, where attractions like tango, quaint cafes and soccer matches bring millions of tourists to the South American city each year.  But the boom in tourism and real estate values in Argentina's capitol and largest city, has also brought a housing crisis in which thousands have been evicted. FSRN's Marie Trigona reports.

Congressional Budget Office Projects 1.2 Trillion Dollar Deficit for 2009
Today the Congressional Budget Office projected a 1.2 trillion dollar deficit for 2009, the biggest deficit on record since War World 2.  FSRN's  Karen Miller has more

Obama's Economic Recovery Plans Take Shape
As Karen Miller reported that the CBO projects a deficit greater than 1 trillion dollars, President elect Barack Obama said that that deficit could grow in the short term. But to control long term deficit, Obama has announced a new position that will comb through the budget to rid it of waste. FSRN's Leigh Ann Caldwell reports.
Green Revolution: Farm to Food Bank Project in Washington State
Despite dire news about the economy, a positive development in the "green revolution" is taking place across the country.  Many cities and states have begun contracting with local farmers to grow produce for food banks.  FSRN's Martha Baskin has this report on Washington State's "Farm to Food Bank" project.