April 3, 2009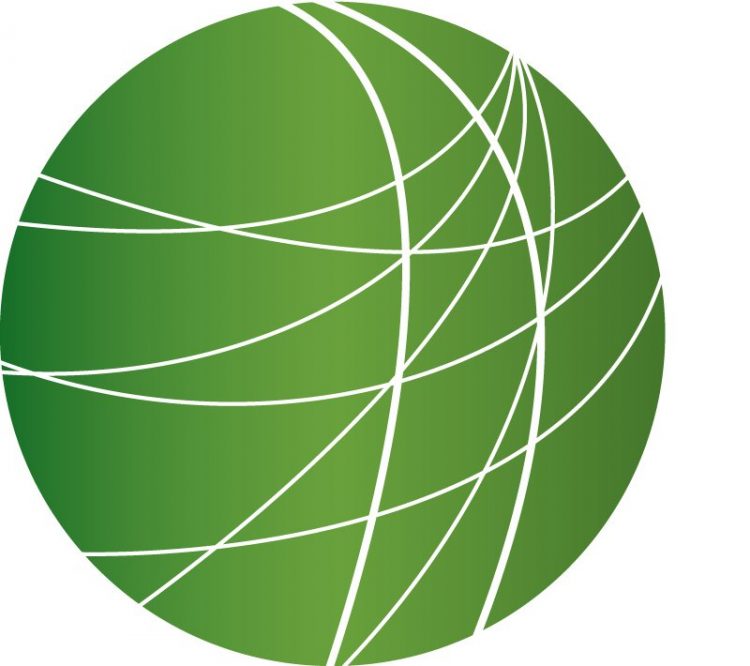 Obama's budget passes both Houses despite Republican opposition
Broader unemployment measure stands at 15.6 percent
South Indian farmers protest state ban on traditional beverage
Indonesians prepare to head to the voting booth
Suit poses challenge to Obama's commitment to reducing greenhouse gases
HEADLINES
Immigration services center rampage leaves 10 dead
At an immigration services center in Binghamton, NY today, a man on a shooting rampage killed more than 10 people.  He then killed himself.  The gunman held approximately 30 people hostage during a 3 hour siege.

Iowa legalizes same-sex marriage
An Iowa law excluding same-sex couples from marriage is unconstitutional – that, according the state's Supreme Court.  In a ruling handed down this morning, the court cited the equal protection clause in the constitution saying – quote – "Since territorial times, Iowa has given meaning to this constitutional provision, striking blows to slavery and segregation, and recognizing women's rights. The court found the issue of same-sex marriage comes to it with the same importance as the landmark cases of the past." Same-sex couples could begin to get married in the state in as few as 21 days.

Vermont House OKs gay marriage; veto expected from Governor
In Vermont today the state Senate is expected to give final approval to a same-sex marriage bill that was passed in the House of Representatives yesterday.  But the state's Republican governor says he will veto the bill — the legislation did not pass the House with enough of a margin to override the veto.

NYC activists march on Wall Street
Hundreds of activists in New York City are protesting continuing US economic woes and the ways in which the government is handling recovery efforts.  They want the money to go to those most in need.  Rebecca Myles from Pacifica station WBAI reports from today's march on Wall Street
While world leaders are meeting in Europe this week to discuss a global bailout, activists from community groups braved pouring rain and thunderstorms to march on Wall Street.   Protestors are demanding a real bailout for working people, including an immediate moratorium on foreclosures and evictions and an effective jobs program.  The rally was attending by community activists and City politician, Charles Barron.
"The people need a bailout, you got 800 billion dollars for some crooks that participated in greed, they shouldn't be bailing out Wall Street, Wall Street should be looking for bail money to get out of jail."
The march kicks off a weekend of rallies with another planned at the same site Saturday.  Rebecca Myles. FSRN. New York.
In wrongful termination suit, Colorado jury sides Ward Churchill
A Colorado Jury says embattled Professor Ward Chruchill was wrongly fired by the University of Colorado.  Churchill was released from his tenured position following the spread of an essay he wrote in which he called some of the victims of 9-11 "little Eichmanns."  The ruling yesterday recognized Churchill's political views had been a factor in his dismissal, but awarded him only one dollar in damages.  Churchill's lawyer is asking the judge to order the university to reinstate his position.
Police close down Strasbourg ahead of NATO Summit
After a clash with demonstrators in Strasbourg yesterday, police arrested another 300 people today ahead of this weekend's NATO Summit. As politicians celebrate the military alliance's 60th anniversary and discuss further military action in Afghanistan, peace groups are demanding an end to NATO itself. Cinnamon Nippard has more from Germany.
More than 600 organizations from 33 countries are taking part in anti-NATO demonstrations and an alternative congress in Strasbourg. Rainer Braun, executive director of the German section of the International Association of Lawyers Against Nuclear Arms, says that NATO has long-since passed its use-by date.
"NATO today is a very expensive institution, we pay for it in military expense about 900 billion dollar per year, which we can use much more for education and the environmental question."
While the anti-NATO movement expects 20-30 thousand people at tomorrow's demonstration, whether they will actually be able to get into the city is another matter. Police have blocked all access by car, bus and train. Cinnamon Nippard. FSRN. Germany.
International pressure on Afghanistan to throw out legalized rape statute builds
And as world leaders begin to take a look at Afghan strategy at the summit in France, a new law in Afghanistan has the NATO chief worried.  The law applies to the Shiite population and says, "Unless the wife is ill, the wife is bound to give a positive response to the sexual desires of her husband."  Human rights advocates say the law essentially legalizes rape within marriage.  NATO Secretary General Jaap de Hoop Scheffer on the BBC:
"How can I defend?  Or how can the British Government defend?  Or the Canadian government or Dutch government?  That our boys and girls are dying there in the defense of universal values and you see a law almost coming into effect – not yet, there's still a possibility not to sign – which fundamentally violates women's rights and general human rights.  Then I have a problem."
Whether the law has been officially approved by Afghan President Hamid Karzai is not clear at this point, but international pressure is mounting on the country to scrap the provisions.
South Africa offers respite for Zimbabwean immigrants
South Africa has announced a plan that would allow a legal respite for Zimbabweans staying in the country without authorization. Zimbabwean nationals will be granted permits to work and study. Davison Makanga reports from Cape Town.
The plan will benefit scores of Zimbabweans who under the South African Refugee Act, do not qualify for asylum status.  South Africa's Home Affairs Minister said Zimbabwean nationals will be granted six-month permits that are renewable depending on the progress Zimbabwe's new coalition government. The Home Affairs minister has also ordered a halt to the arrest and deportation of immigrants from the country. Refugee rights activist Anna Moyo applauded the move, but is still concerned.
"Our worry is that people's lives are going to be disturbed especially in incidences where those permits are not going to be renewed."
Despite the new government, Zimbabwe's economy remains in crisis.  And residents continue to migrate to South Africa in search of work.  Davison Makanga. FSRN. Cape Town.
FEATURES
Obama's budget passes both Houses despite Republican opposition
Both the US House and the Senate approved President Obama's budget before heading out of town for spring recess. Republicans say the budget creates enormous deficits, but Democrats say the spending is just what the economy needs to get back on its feet. Tanya Snyder reports from Washington.
Broader unemployment measure stands at 15.6 percent
New unemployment figures are out: employers shed 663,000 jobs in March, hiking the unemployment rate at eight and a half percent – that's up from 8.1 percent in February. The Bureau of Labor Statistics measures unemployment and also releases a table that calculates what it calls an alternative measure of labor underutilization. At the bottom of that table is what's called the U-6, and in plain English, that's the number of people who have given up looking for work, those who are working part-time because they cannot find full time work, those who have left the workforce entirely, along with the so-called "total unemployed". The bottom line? 15.6 percent of Americans are under or unemployed – nearly double the eight and half percent unemployment rate we read and hear about. Aura Bogado speaks with Chris Tilly, an economist and Director at UCLA's Institute for Research on Labor and Employment to demystify the numbers.
South Indian farmers protest state ban on traditional beverage
Farmers in the southern Indian state of Tamil Nadu have intensified their campaign against a two-decade long ban on the popular traditional drink known as "toddy". After a series of protests, the farmers have now taken their campaign to the nation's capital, New Delhi. They say the ban has affected thousands of families who depend on the beverage for their livelihood. Bismillah Geelani is in New Delhi with the story.
Indonesians prepare to head to the voting booth
Some 170 million people are registered to vote in Indonesia, making it the world's third most populous democracy. Indonesians will cast votes twice this year; first – in legislative elections on April 9 and then, on July 8 for a new president. It's the first time that Indonesians will vote for candidates directly, as opposed to choosing between political parties. Our Rose Ketabchi reads for Gabe Matthews, who reports on the lead-up to Indonesia's third general election since the fall of former dictator Suhartho.
Suit poses challenge to Obama's commitment to reducing greenhouse gases
President Obama's commitment to reducing greenhouse gas emissions has come into question this week, after the San Francisco-based Center for Biological Diversity filed a lawsuit Thursday against the Department of Transportation. The suit repudiates a recent Obama administration decision which lowers vehicle fuel efficiency standards below even those proposed by the Bush White House. Sam Greenspan reports from the Capitol.
Remembering Martin Luther King, Jr.
41 ago today, Dr. Martin Luther King Jr. gave his impassioned and immortal "I Have Been to the Mountaintop" speech in Memphis Tennessee. 41 ago tomorrow, Dr. King was assassinated. Today we leave you with his voice, his words, and his message.