February 20, 2009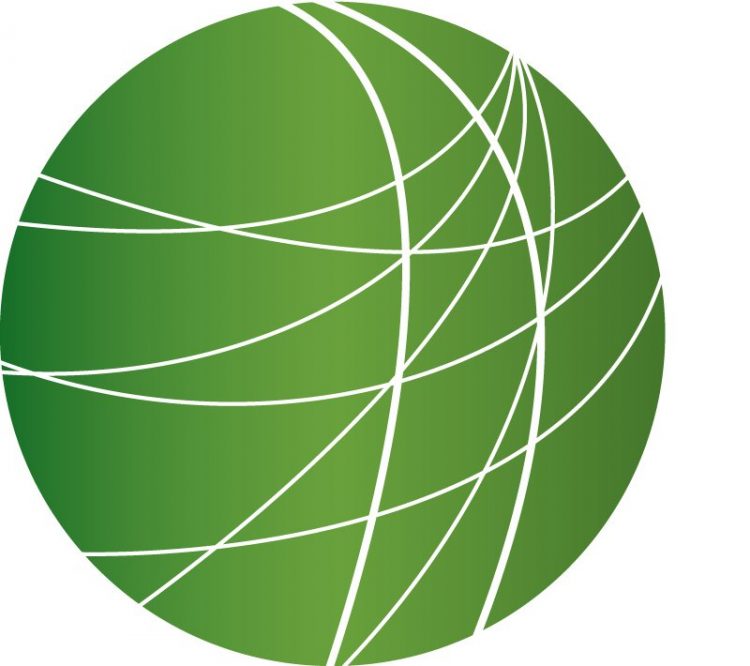 Bombing in Colombo Wounds 27
Tamils Rally in Washington
Stanford Scandal Revealed
The States & The Stimulus
Palestinians Protest Israeli Wall
HEADLINES

Suicide bombing in Pakistan
30 people have been killed in a suicide bombing in Dera Ismaiel Khan, in the Northwest Frontier province of Pakistan. It's the second attack in the last two weeks in the town, combined more than 60 people have been killed and more than 140 injured.  Rose Ketabchi reads this report from Gabe Matthews in Pakistan.
The bomber blew himself up when people were gathered for the funeral of a shiite leader who had been assassinated the day before. Last weeks attack was during an annual Shiite ritual, this time the suicide bomber targeted the funeral because mourners didn't gather at the site of yesterdays targeted killing.   Haris Khan lives close to where the bombing occurred.
Haris Khan:  "People are poor here. They can not afford to buy food for their families so how they can buy bombs? These terrorists are not local people. Sunnis have very close and warm relations with Shiites and we condemn this."
After the bombing, an angry mob began protesting and setting Sunni owned businesses on fire.  The government imposed a curfew, due to the fear of sectarian violence, with an order to shoot violators issued to troops.   Reading for Gabe Matthews in Pakistan, this is Rose Ketabchi
European Parliment denounces members for participating in CIA Renditions
The European Parliament denounced fourteen EU member states for their involvement in the CIA's extraordinary renditions of 100 suspected terrorists. The resolution, welcomed by Amnesty International, comes two years after the parliament's report on European complicity in illegal renditions. Cinnamon Nippard has more from Berlin.
The EU Parliament said that "EU member states bear a particular share of political, moral and legal responsibility for the transportation and detention of those imprisoned in Guantanamo and in secret detention facilities".  According to the report, Sweden, Bosnia-Herzegovina, Britain, Italy, Macedonia, Germany and Turkey were 'responsible, at varying degrees … for violations of the rights of specific persons.' Germany has rejected the charge.  The report found seven other countries – Ireland, Poland, Romania, Spain, Cyprus, Portugal and Greece – 'could be held responsible for collusion – active or passive'. It's also suspected that Poland and Romania, may have harboured CIA detention centres.  The parliament also criticised European states for the involvement of their own officials in interrogating prisoners of Guantanamo or other detention centres, "thus legitimizing the existence of these facilities."  In Berlin, I'm Cinnamon Nippard reporting for Free Speech Radio News.
South Africa Offers Aid to Zimbabwe as Cabinet is Appointed
Zimbabwe's Prime Minister Morgan Tsvangirai is in South Africa, on a mission to acquire economic aid for his ailing country.   The visit comes at the same time that a new unity government is almost fully formed. Davison Makanga reports from Cape Town, South Africa.
South African president Kgalema Motlanthe says his country's finance minister will meet next week with an African Development Bank official and the finance minister of Zimbabwe to discuss an urgently needed recovery package.  Motlante says this is a first move by African countries to work collectively towards the revival of Zimbabwe's economy, which has been in recession for the past 10 years. Bearing testimony to the gravity of the crisis in Zimbabwe, new Prime Minister Morgan Tsvangirai said he would welcome aid from any country.
Tsvangirai:" Our real focus is to focus at those short term interventions but on As for the medium to long term economic reform, it has not been assessed at this time how much is needed, but I think it runs into billions, maybe as high as 5 billion dollars"
Meanwhile, President Robert Mugabe swore in several new deputy ministers, as part of the new power sharing, unity government. However, the ceremony was overshadowed by the absence of Movement For Democratic Change official Roy Bennet, who has been in police custody for the past week facing charges of banditry and terrorism. Tsvangirai says the charges are politically motivated.   The Deputy Agriculture Minister nominee has a bail hearing next Tuesday. For FSRN, this is Davison Makanga in Cape Town, South Africa.
Slum Residents Demand Housing Rights in New Delhi
Thousands of India's Slum residents marched through the streets of New Delhi today, demanding an immediate end to home demolitions, and legislation guaranteeing shelter and protection against forced eviction for the urban poor.  Bismillah Geelani reports.
(Chanting from the protest)
Workers and trade union leaders joined Delhi's slum dwellers in today's protest march demanding the right to shelter. People living in Delhi's slums have been protesting the demolition of their homes for years now. The demolition drive in the city has intensified since the government began preparing for the Commonwealth Games. Delhi will be hosting the games in 2010, and to make way for a games village, nearly 25,000 thousand families have been evicted in the last four years.  Protest organizers say none of the affected families have been given replacement housing, despite assurances by the authorities.  For FSRN, this is Bismillah Geelani from New Delhi

NY Post Apologizes For Cartoon
And following up on a story from yesterday. In the face of community protest, The New York post has issued an apology for a cartoon of a chimpanzee being shot by police, which some said was a veiled racist reference to President Barack Obama.
"To those who were offended by the image, we apologize." said a statement in the New York Post. But in reference to the Reverend Al Sharpton, who organized the protests, the New York Post's statement continued:  "However, there are some in the media and in public life who have had differences with The Post in the past – and they see the incident as an opportunity for payback. To them, no apology is due. Sometimes a cartoon is just a cartoon."  Sharpton and others plan to continue protesting until the cartoonist is fired.
FEATURES
Bombing in Colombo Wounds 27
Sri Lankan Tamil Tiger rebels who are boxed in a pocket of land launched a stunning air raid in the capital Friday night, local time. A government office near the air force base was damaged in the attack. FSRN's Ponniah Manikavasagam has the story.
Tamils Rally in Washington
As the humanitarian crisis and violence continues in Sri Lanka, American and Canadian citizens of the Tamil ethnic minority arrived in Washington to rally on Capitol Hill.  This follows rallies in London and Toronto, where some are calling the attacks on Tamils an ethnic genocide. Among the hundreds gathered Friday by the White House seeking President Obama¹s support for Tamil people was one seventeen year-old who has become the movement's core leader.  Sam Greenspan reports.
Stanford Scandal Revealed
Another financial fraud with global implications is emerging. Allen Stanford's offshore banking business defrauded investors to the tune of $9.2 billion. The SEC filed charges against Stanford on Tuesday. Joining us to unravel the mystery of the fraud is Mike Baker, president and co-founder of Diligence, a global business intelligence firm that investigates financial fraud.
The States & The Stimulus
President Obama met with 85 mayors from across the country to discuss spending the $787 billion stimulus package. States are eagerly anticipating the money for projects, but they are finding that it comes with strings attached. FSRN's Karen Miller has more.
Palestinians Protest Israeli Wall
Former Israeli Prime Minister Benjamin Netanyahu has been tapped to form the next government of Israel… and will likely return to the post of Prime Minister. During his first term leading the country, Netanyahu allowed new settlements and froze the Oslo agreement. His negotiations with Egypt and with the Palestinian Authority bore little fruit, but he did turn over most of Hebron to Palestinian jurisdiction. Meanwhile, it's been four years since Palestinians began their struggle against Israeli settlements and a wall through the West Bank town of Bil'in. FSRN's Ghassan Bannoura reports from the protest on the anniversary of the start of the struggle.
Torture Trials in Cambodia
In Cambodia, one of the most notoriously brutal regimes in world history went to trial this week. It's been 30 years since the Khmer Rouge was in power. Under its rule, an estimated 2 million people were killed, through starvation, disease, torture, and execution. The first to be tried at the U.N.-backed tribunal is a man known as Duch, who headed up a prison known for torture. From Phnom Penh, Khortieth Him reports.