February 24, 2009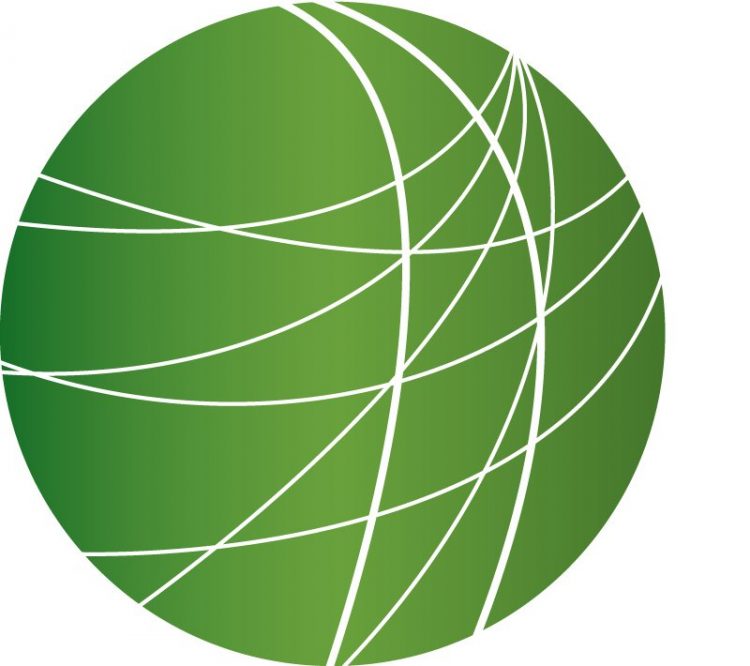 What would bank nationalization mean for taxpayers?
Immigration reform not necessarily part of Congress docket
Halliburton: changing the U.S. makes war
Push to change Rockefeller drug laws
HEADLINES
Supreme Court Hands Down Three
The US Supreme Court handed down three decisions today. The justices upheld the conviction of a West Virginia man charged under a federal ban on firearms possession by anyone previously convicted of domestic violence.  In the second decision, the Court dealt a blow to Native American tribes seeking self governance on their lands.  The Narragansett Tribe sought relief from Rhode Island state law but was denied because they were not yet federally recognized when the Indian Reorganization Act of 1934 was passed.  And Labor lost in the final matter. The High Court ruled that an Idaho law banning payroll deductions for union dues and political activities is constitutional. The AFL-CIO, along with five labor unions, unsuccessfully argued that the deductions were protected under the First Amendment.
More Jobs Slashed in South Africa
In South Africa, thousands of workers are losing jobs in the country's mining sector. UK based mining firm Lonmin announced today that it is cutting 5,500 posts. Davison Makanga reports from South Africa.
Lonmin joins several other African mining companies in either downsizing operations or closing down entirely. Last week Mining giant Anglo American said it would cut more than 19,000 jobs. Locally owned Africa Resource Minerals or ARM will cut thousands of contractor jobs and shed hundreds of permanent positions.  ARM will also cut capital spending due to falling platinum demand, in light of tight credit market conditions and the battered automotive industry in the US. The Confederation of South African Trade Unions says recent developments are sad for workers, many of who have little means to survive. South Africa is a major platinum and gold exporter but production has drastically slowed. The nation's gross domestic production has fallen by 1,8% in the last three months.
China Restricts Access to Tibet
Tibetans will mark the New Year tomorrow – but they will not be joined by foreign tourists this year. According to travel industry workers, China has closed the region to outsiders until the end of March. China says that applications for travel permits are being accepted, but did not indicate if they were being approved.  This March marks the 50th anniversary of the unsuccessful uprising against Chinese rule and the escape and exile of the Dalai Lama. Last year, riots broke out after four days of peaceful protest marking the date. Human Rights organizations say thousands of people were rounded up, some 200 were killed and several hundred remain missing – China says at least 18 died.
Obama Welcomes First Foreign Leader
President Obama welcomed Japan's Prime Minister Taro Aso to the White House today.  FSRN's Jason Strother reports from Tokyo.
Taro Aso's visit to Washington is largely symbolic.  Analysts here say it's not much more than a goodwill gesture by the Obama administration aimed at showing the Japanese people that the U.S. values its relationship with their nation.    Symbolic or not, there are plenty of real issues concerning the Japan-US alliance.  Tokyo has agreed to fund many reconstruction projects in Afghanistan, including paying the salaries of 80 thousand Afghan police officers. The US and Japan are worried about North Korea's announcement today that it is preparing to launch a satellite into orbit, which is feared to be in fact a rocket system capable of firing long range missiles.    But it seems likely that Prime Minister Aso's first visit to the White House will also be his last.  His approval rating here is hovering around ten percent.  His partyseems poised to lose upcoming parliamentary elections.  Masaru Nishikawa, research fellow at the Japan Institute for International Affairs, says everyone, including Aso and Obama, sees the writing on the wall.
"From my point of view I think in Washington is, they're predicting the regime change of the Japanese government in the near future.  It's probably obvious."
For Free Speech Radio News, I'm Jason Strother, in Tokyo.

DC Gets Closer to House Voting Rights
Residents of the District of Columbia came a giant step closer to being represented (having representation) in the US Congress today.  Democrats found enough votes in the Senate to guarantee the D.C. House Voting Rights bill will not be block by Republican opposition and will be debated. The measure would add 2 seats to the House of Representatives. One seat would go to largely liberal DC, the other to conservative Utah.  A vote in the Senate could come in the next few days but Republicans plan to offer amendments that could derail the legislation.  Tomorrow, the bill is expected to go to the House. If approved by both chambers, it moves on to President Obama, who co-sponsored the measure when he was in the Senate.
Mexican Indigenous Activists Assassinated
The Mexico office of the United Nations High Commissioner for Human Rights has condemned the assassination of two prominent indigenous activists and is concerned about the safety of other human rights defenders in the resource-rich region. Shannon Young has more.

State investigators found the remains of Raúl Lucas Lucía and Manuel Ponce Rosas in plastic bags inside a shallow grave over the weekend. The bodies of both men bore the signs of torture. They had been missing since February 13th, when men who identified themselves as police removed them from a public meeting in Guerrero. The two led a group known as The Organization for the Future of the Mixtec People, active in one of the poorest areas of the country. The region is home to rich ancient forests that have been steadily depleted by illegal logging of precious hardwood trees, despite protests by local indigenous campesinos. Numerous indigenous activists with ties to forest defense efforts have been either killed or imprisoned on questionable charges in Guerrero over the past decade. For FSRN, this is Shannon Young in Oaxaca.
FEATURES
What would bank nationalization mean for taxpayers?
Testifying before the Senate, Federal Reserve Chair Ben Bernanke backtracked from the possibility of bank nationalization, dismissing the idea that the government might need to take over some banks. But that doesn't remove nationalization as an option moving forward. FSRN's Leigh Ann Caldwell explains what the process might mean for US taxpayers.
Immigration reform not necessarily part of Congress docket
Congressional Hispanic Caucus members are touring around the country; hearing about the ways that families and communities have been affected by what they say is a broken immigration system. Although President Obama campaigned on a promise to work on immigration reform, it's unclear whether new legislation will actually work its way to a vote this year on Capitol Hill. FSRN's Peter Grantiz has more.
Halliburton: changing the U.S. makes war
FSRN has reported on the ways in which Iraq war contractors have profited as a result of waste, corruption and fraud – and today we're going to explore another angle of the military's use of contractors. Pratap Chatterjee is the author of Halliburton's Army and the managing editor of Corpwatch, and he's cautioning that we might be missing the entire picture of contractors abroad. Chatterjee find that the Halliburton might just be guilty of changing the way the U.S. makes war.
Push to change Rockefeller drug laws
New York state's Rockefeller drug laws call for lengthy mandatory minimum sentences for even non-violent offenses – laws that prison reform advocates say are some of the most draconian in the nation. The New York City Council is now examining the law's effects, and at a hearing today, former state lawmaker G. Oliver Koppell, who voted against the measures in 1973, reiterated his opposition to them. Koppell says the Rockerfeller Drug Laws have resulted in overcrowded prisons and have failed to bring down drug ring leaders. As Ari Paul reports, with a change in control of the state legislature and the need to cut state spending, there are some signs for change.
Egypt sponsors conference for Hamas and Fatah reconciliation
Representatives from rival Palestinian parties Hamas and Fatah are set to travel to Cairo for reconciliation talks aimed at ending the divisions between the occupied territories of Gaza and the West Bank. FSRN's Rami Almeghari files this story.