February 25, 2009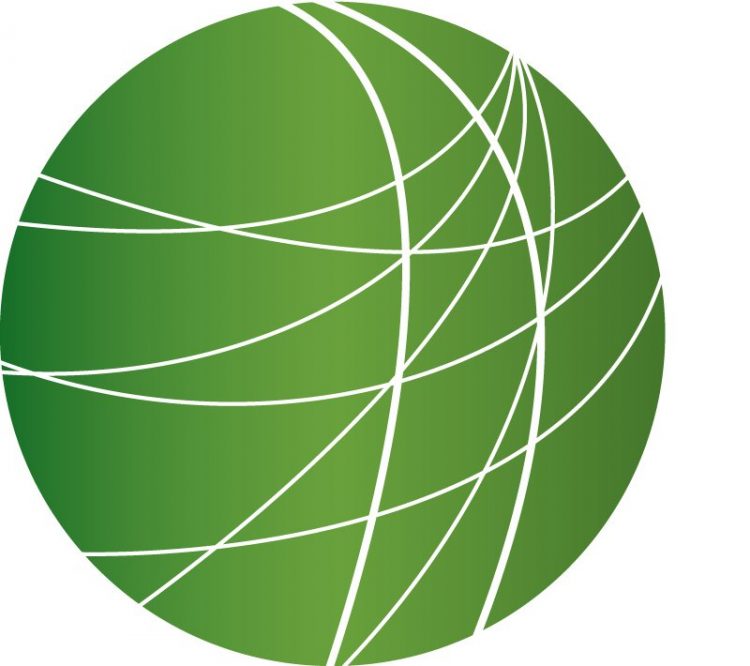 Obama Commerce nominee could impact U.S.-China relations
Obama paves road for economic recovery
Critics say Guantanamo still full of abuse
Possible Israeli demolition would displace more than 80 Palestinian homes
Mapping Namibia's groundwater
HEADLINES
Roadside bomb kills 4 troops in Afghanistan
In Afghanistan violence continues to escalate.  Three British troops were killed today from an explosion in the southern Helmond province.  This follows a roadside bomb Tuesday that killed four US troops.  29 American troops have died in Afghanistan so far in 2009, compared with only 8 during the first 2 months of 2008. Meanwhile, after the announcement of the closure of the last US base in central Asia last week, Uzbekistan has agreed to allow NATO to send non-military supplies through the Central Asian nation en route to Afghanistan.
Pakistan Court Bans ex-Prime Minister from holding office
Pakistan's opposition party, the Muslim League Nawaz, called for nationwide protests after the Supreme Court barred two of its leaders, including former Prime Minister Nawaz Sharif, from holding office.  FSRN's Masror Hussain reports from Islamabad.
Immediately following the court ruling, protesters came out on the streets. Hundreds of Muslim League supporters blocked roads and burned tires in Punjab cities.   Shahbaz Sharif, the current chief minister of the country's richest Punjab province, was banned from standing for elections in 1998, when he was accused of involvement in the killing of five anti-government activists, but a court later acquitted him of the charges.  Following today's court decision to uphold the 1998 charges, President Asif Zardari installed his own party's governor to take Shahbaz's place for the next 60 days, a move that some say is unconstitutional.  Former Prime Minister Nawaz Sharif was barred from participating in 2008 elections; today the court upheld his conviction of hijacking the then army chief General Pervez Musharraf's aircraft in 1999.  Analysts believe political unrest in Pakistan will increase. The disqualified Sharif brothers have announced their party will take part in a nation-wide sit-in on Thursday against President Zardari's government, whom they accuse of towing the American line.  For Free Speech Radio News, I'm Masroor Hussain in Islamabad.
Border Guards Take Over Station in Dhaka, Bangladesh
The Bangladeshi government has agreed to give immunity to border guards who took over their station, angry about low pay and poor working conditions. The guards opened fire inside their headquarters in the capital, Dhaka, and took over a nearby shopping mall this morning.  At least 1 person was killed in the cross fire between the guards and their supervisors. A stand off followed for several hours, with the guards demanding amnesty, as well as increases pay, more food rations, and a participation in high-paying UN peacekeeping missions
Clashes Between Police and Protestors in Kashmir After Military Kills 2 Civilians
At least twenty people were injured in clashes between protestors and police in Indian administered Kashmir today, after the killing of 2 civilians by the Indian army. Shahnawaz Khan reports.
The two men were killed, and another critically injured in the Bomai area near north Kashmir's Sopore town on Saturday evening.   According to eyewitnesses, a team of Indian soldiers traveling in a vehicle resorted to "unprovoked indiscriminate" firing.
An Indian army spokesman says the troops were chasing suspected militants, and the three youth were shot in the cross fire, but locals disagree with that claim.  Kashmiri separatists called for a shut down of the entire valley.  Banks and business are all closed in protest.   Despite curfew-like restrictions imposed by police, police still have had to confront groups of people throwing stones.  The local administration has ordered an inquiry into the incident, and Police have filed a case against the troops.  But inquires into military actions in the past have yielded few results, with troops enjoying impunity under special provisions like the Armed Forces Special Powers Act.  For FSRN, I'm Shahnawaz Khan in Kashmir.
Dozens Killed in Fighting in Somalia
At least 69 people have died in Somalia, where African Union peacekeepers and police are fighting several militias and the islamist group, al Shabaab.  Al Shabaab has also taken over a small town hear the Ethiopian border.  Groups wanting to impose Sharia law now control much of central and southern Somalia.
UN Says Kenyan Police 'Kill With Impunity'
A UN investigator has called for Kenya's police commissioner and Attorney general to be removed, saying that Kenyan police 'kill often, and with impunity'. The UN report also called for Kenya's President to acknowledge the police misconduct and the need for reform, for an independent police oversight commission to probe the killings. And the report called for a local tribunal and an investigation by the international criminal court into the killing of more than 1,000 people following disputed elections in 2007. Florence Jacko, chairperson of the Kenya National Commission on Human Rights, says there's evidence that the police and government officials, helped instigate the violence.
"There was organization and method to the violence. The attacks and counter attacks were carried out with military discipline."
This week a video also emerged and was released to the public, showing an police officer saying he had been ordered by the police commissioner to kill suspects. Since giving the testimony to the Kenya National Human Rights Commission, that officer has died of causes unknown.
Protests to Mark Tibetan New Year
And today is the Tibetan New Year. Protests against Chinese oppression are taking place around the world.  The Dali Lama has called on Tibetans not to celebrate, and warned them that with the 50th anniversary of the failed uprising against Beijing next month more oppression may follow.  Tibet has already been closed to foreigners and media.  5 monks are on hunger strike in Dharmsala, and demonstrations are taking place. March 10th marks one year since the Chinese began a heavy-handed crackdown on Tibetans and their demand for independence.
FEATURES

Obama Commerce nominee could impact U.S.-China relations
President Obama names another choice for Commerce Secretary: this time, it's Gary Locke. The former Washington State governor is a Chinese American with close ties to China. FSRN's Leigh Ann Caldwell takes a look at how his new role at Commerce might impact US-China relations.
Obama paves road for economic recovery
In his first address before a joint session of Congress last night, President Obama offered a tone of optimism despite difficult economic times. Obama set forth the priorities for this administration, which he called his vision: energy, health care reform, and education.  The President says he will double renewable energy production in three years, reform health care, and make it financially easier to get a higher education. He also addressed the Iraq War

Critics say Guantanamo still full of abuse
A U.S. Navy Admiral charged with determining whether current conditions at Guantanamo comply with applicable law says conditions there are humane. Admiral Patrick Walsh told reporters the U.S. is treating detainees at Guantanamo appropriately. But not everyone agrees with the report's findings: some Guantanamo detainees are still held in solitary confinement and are force fed. Kadidal says The Center for Constitutional Rights is recommending solitary confinement at Guantanamo be ended, and that revisions be made to the facility's force-feeding protocols.
Possible Israeli demolition would displace more than 80 Palestinian homes
Although not internationally recognized, Israel maintains that the entire city of Jerusalem is its capital. Israeli plans to build a park in East Jerusalem would mean that 1,500 Palestinians would be displaced – and residents are preparing for the worst. FSRN's Ghassan Bannoura reports.

Mapping Namibia's groundwater
The role of water in economic development is widely recognized, but lack of information relating to its quality and quantity sometimes hampers its use. This is particularly true for groundwater, which is usually out of sight. The Republic of Namibia, part of the driest region in the sub-Saharan Africa, wants to know more about its hidden resources. As Moses Magadza reports, the Namibian Government began that country's first groundwater quantification project this month.
"Running on Empty" Energy Series: Challenging Connecticut's utility companies
As we continue our series on energy around the globe, today we're going to Connecticut, one of 12 states that have deregulated their energy markers. Residents here pay some of the highest electricity rates in the continental U.S. A grassroots group recently helped defeat a request by a local utility to increase rates, and activists are now pushing for rate reduction and to re-regulate the sector. As Melinda Tuhus reports from New Haven, it's been an uphill battle.