April 8, 2009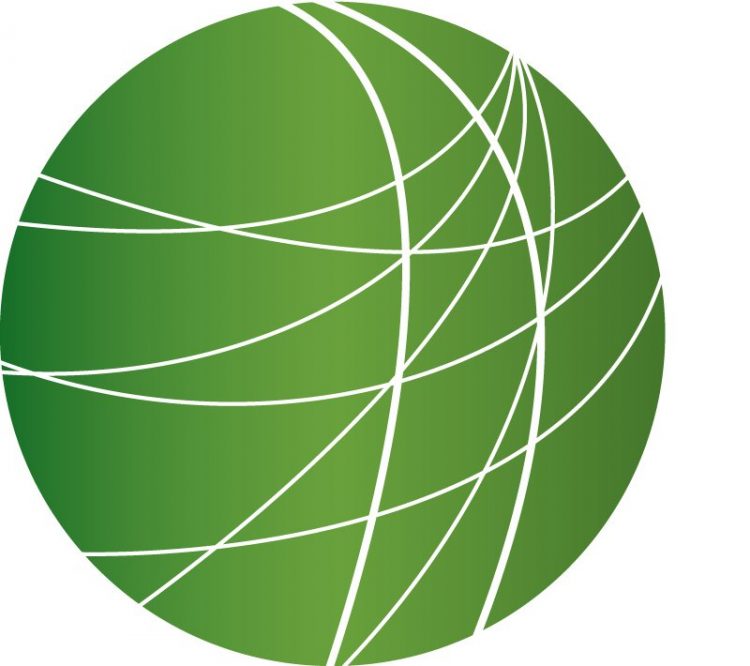 Education Secretary hopes federal money will help pre-K funding gap
US congress may stop DC city council decision on same sex marriage recognition
Federal authorities accused of using inadequate immigration detention facility
Non-citizens face different set of rules even after they are acquitted of a crime
HEADLINES
Video evidence calls police response to protesters at the G20 into question
New video evidence showing police misconduct during the G20 protests has prompted and independent investigation in London.  During the protests last week, police attacked a man who was walking home from work.  Soon after the man collapsed and died.  Now that officer may face manslaughter charges after video footage capturing the event was passed to the media. From London, Naomi Fowler reports:
The police version of events has changed as events have unfolded and in particular, since footage passed to the media by a concerned onlooker appeared on national TV. It corroborates the statements of witnesses who claimed police had assaulted Ian Tomlinson in an unprovoked attack.  The footage clearly shows police hitting Tomlinson with a baton and pushing him violently to the ground as he walked away from them with his hands in his pockets. The police had claimed that protesters impeded access for medics. But the footage shows the police standing and looking at him as he lay on the ground and protesters came forward to help him.  Police watchdog the Independent Police Complaints Commission appointed the City of London police force to investigate the incident, despite its officers having been involved. They may now appoint their own independent investigators. Some MPs are calling for an independent inquiry into the heavy-handed policing throughout the G20 demonstrations.  Naomi Fowler.  FSRN.  London.

Journalist Roxana Saberi charged with espionage
The Iranian government has charged journalist Roxana Saberi with espionage.  Saberi, who holds dual US and Iranian citizenship, has been in jail since February.  Iranian new agencies are reporting that Saberi has pleaded guilty to all charges.
Uganda anti-terrorism force accused of torture
Uganda's Joint Anti-terrorism Task Force unlawfully detains and brutally tortures suspects – that according to a new report released today by Human Rights Watch.  The Task Force, more commonly referred to as JATT is a combined effort of the Ugandan military, police and other security forces to weed out members of opposition militias.  Maria Burnett of Human Rights Watch says there is evidence that many innocent people have been subject to brutal custody.  Burnett says the torture techniques include rubbing chili paste in the eyes, noses and mouths of those in custody, beatings and whippings.  She says some of the anti-terrorism forces in Uganda have received funding and training by the US.  Human Rights Watch is calling on the United States to make an inquiry into the extent of its connections with JATT and to take human rights abuse issues up with the Ugandan government.

Private prison in Texas found responsible in inmate death
A Texas State court of appeals has upheld a $42 million judgment against the GEO Group, a corporation formerly known as Wackenhut, in a lawsuit brought by the family of a man brutally murdered in the company's Willacy County prison.  FSRN's Ansel Herz reports from Austin.
Gregorio de la Rosa was nearing the end of a six-month sentence in 2001 when he was attacked by two inmates.  De la Rosa was beaten for about 20 minutes, while, according to the three-judge panel, prison officials stood by laughing and smirking.  The judges called the GEO Group's conduct "a disgusting display of disrespect for the welfare of others and for this state's civil justice system."  This is one of many recent setbacks for the GEO Group.  Its West Texas Reeves County Detention Center was wracked by two riots in February.  And another inmate died there of unnatural causes last month.  Bob Libal of the advocacy group Grassroots Leadership says this a massive judgment against the GEO Group.
"I think every protest and lawsuit against the private prison industry makes public officials think a little harder about a decision to build a private prison.  The GEO group in many ways exemplifies the problems of the private prison industry, and I think their problems are at the forefront of an effort to re-think whether we should be building private prisons and turning over prisons and detention centers to private corporations."
The GEO Group, which now operates 19 prisons in Texas, has seen three of its facilities in the state closed in the past two years. Several bills up for consideration in this legislative session seek to create new regulations over private prisons in Texas.  Ansel Herz.  FSRN.  Austin.
Reno school district at fault in Muslim bullying case
And finally, a judge has ordered a Reno, Nevada school district to pay a 350-thousand dollar settlement to a Muslim girl who was bullied into drooping out of high school in 2004.  After Jana Elhifny was bombarded with a death threat and physical harassment, she said she was too afraid to attend school.  School administrators did not stop the bullying and told Elhifny to expect the treatment and advised her to not wear her headscarf.
FEATURES
Education Secretary hopes federal money will help pre-K funding gap
A report released Wednesday says states are spending more on early education. But as the economy worsens, some of that progress might be reversed. Education Secretary Arne Duncan hopes federal money can help fill those gaps. Tanya Snyder reports.
US congress may stop DC city council decision on same sex marriage recognition
As FSRN reported yesterday, Washington DC's city council passed the first step to recognize same sex marriages from other states in the district. It was a unanimous vote, void of controversy over same sex rights. But as FSRN's Leigh Ann Caldwell reports, the controversy has yet to begin – that's because the US Congress is preparing to weigh in.

Federal authorities accused of using inadequate immigration detention facility
Lawyers in Los Angeles have filed a lawsuit on behalf of immigrant detainees, charging federal authorities have violated their constitutional right to adequate detainment at a holding cell in downtown LA.  Dan Fritz reports from KPFK.

Non-citizens face different set of rules even after they are acquitted of a crime
In addition to facing questionable conditions in US detention centers, immigrants also contend with an entirely different set of rules when accused of crimes, even if they're found not guilty of committing them. As we reported yesterday, a young student named Youssef Megahed was acquitted of carrying low-grade explosives by a jury of his peers in a federal trial. But just three days later, he was taken into custody by immigration authorities and is being held on the same charges he was already cleared of. Although Megahed is in the country legally, and has all his papers in place, he is not a citizen. It will be an immigration judge – not a jury of his peers – that will decide his fate for the second time on the same charges. And though the prospect of jail time is scary enough for anyone being charged with a crime, the prospect of deportation is what's at stake for non-citizens like Megahed and countless others. And even if a non-citizen, but lawful resident is acquitted of certain charges, they may still face something called inadmissibility, which is when the government decides someone who was charged but clearly exonerated of any crime, is simply not allowed to return to the U.S. if they've traveled abroad.  Aura Bogado speaks with Christopher Nugent, Senior Pro-Bono counsel for Holland and Knight in Washington, D.C about the differences non-citizens face when it comes to criminal proceedings.

Getting By series: recession gardens
As the economy worsens, more people have begun to grow food in their own back yards or in community gardens. Such gardens may not only save consumers money, but contribute some positive ecological consequences as well.  Today, we start a new series called "Getting By" – which highlights how everyday people are making ends meet during the Great Recession. In this first installment, Africa Jones reports on how urban gardens are feeding families.