April 7, 2009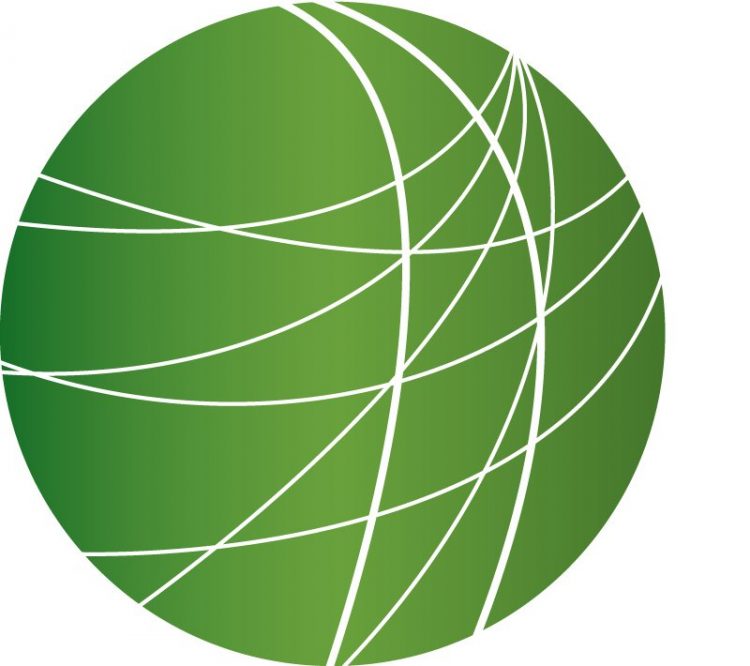 ICE detains student after he's acquitted on federal charges
Obama visits Turkey, resists using "genocide" in connection to mass killing of Armenians
Thousands of civilians in Sri Lanka trapped in no-fire zone
Some in Chicago cautious of 2016 Olympic bid
HEADLINES
Vermont legislature overrides Governor and legalizes gay marriage
Unexpectedly today, The Vermont legislature legalized marriage legal – from WGDR, Thomas Weiss.
Vermont became the first state to enact civil marriage for same-sex couples through the legislative process this morning. Requiring a 2/3 majority to over-ride Republican Governor Jim Douglas' veto, the Senate voted this morning 23 – 5. Less than 2 hours later Vermont's House of Representatives voted 100 – 49 to override the veto, just barely eking out the necessary margin. Thus, through a series of steps carefully choreographed between the governor and the General Assembly, the civil marriage bill, allowing same-sex couples to marry, was passed, vetoed, and the veto over-ridden in less than 24 hours. This is the first time that the Vermont legislature has overridden a veto by Governor Douglas in his seven years in office, which will change the tenor in the State House. Thomas Weiss, FSRN, Plainfield Vermont.
DC City Council recognizes gay marriages from states
And in Washington DC today, the City Council unanimously voted in favor of legislation that acknowledges same-sex marriages from other states as legal marriage in the District.
Fujimori guilty – sentenced to 25 years
A special Peruvian tribunal today found former President Alberto Fujimori guilty of "crimes against humanity" – for death squad activities during his decade in power. Alfredo Cuadros and Pamela Cueva report.
Chief Judge, Cesar San Martín:
"The Tribunal declares that the four charges have been proven beyond any reasonable doubt, therefore the sentence issued is condemnatory…"
Former President Alberto Fujimori was convicted today for being the intellectual author of the murder of 25 people of the Barrios Altos and La Cantuta massacres, which occurred in 1991 and 1992 respectively, and for the kidnapping and torture two people. He has been sentenced to 25 years in prison. The Chief Judge, Cesar San Martín, said that the Tribunal's members were unanimous in their sentencing decision. The three judge panel analyzed every detail of each case. Fujimori has denied all the charges and says he will appeal his sentence. Fujimori's daughter Congresswoman Keiko Fujimori, daughter of the former president Alberto Fujimori, condemned the sentence against her father and said it shows that the tribunal is not an independent body. She said that this 16 month trial, with 160 hearings and some 90 witnesses, was held for the benefit of Fujimori's opponents.  She also asked her supporters to take to the streets and demand freedom for her father.   Outside the courtroom, after the verdict was read, relatives of the victims clashed with Fujimori's sympathizers.  Alfredo Cuadros and Pamela Cueva, Lima, Peru.
Strong aftershocks in Abruzzo – search and rescue continued today
Tremors continue to rock the Abruzzo region of Italy and are being felt as far away as Rome. Reports say at least one aftershock this afternoon registered at 5.3 on the Richter scale. And the death toll continues to grow – 228 people are dead as a result of the earthquake that hit early Monday morning. Federico Mastrogiovani reports from Rome.
More than one thousand people are wounded and 17 thousand are now homeless.
Rescue workers and volunteers from all over the country are still arriving in Abruzzo. Fund raising efforts for relief aid are underway in all sectors of society.  The Council of Ministers has allocated almost 40 million dollars for emergency relief. L'Aquila, the biggest city hit by the earthquake, today is a ghost city. Prime Minister Silvio Berlusconi visited the area twice in the past two days. Many European countries have offered aid to Italy, but Berlusconi, while thanking them for their solidarity, has turned down most offers of financial support. However, in the last few hours Berlusconi accepted an offer by US President Barak Obama to rebuild some churches and restore ancient buildings. Democratic Party leader Dario Franceschini, is urging the government to accept the international aid. For FSRN, I'm Federico Mastrogiovanni, in Rome,Italy.

Palestinian killed at Jerusalem roadblock while Israel demolishes another home
Israeli police shot and killed a Palestinian man today at a roadblock in East Jerusalem. They say he tried to run them over while nearby, Israeli forces were demolishing a home – Ghassan Bannourra is in Bethlemhemm.
Witnesses said Azmi Ewisat, 20, was driving his car near a police checkpoint in the Palestinian dominated neighborhood when officers opened fire and killed him. Mohamed Amera, 20, who was in the car with him, was critically injured in the incident. Israeli police sources said the two men where trying to run down police with the car and that this caused the officers to open fire. A number clashes between Palestinian youth and police were reported following the shooting. Police and troops surrounded the Surbaher neighborhood earlier on Tuesday morning as the Israeli Authorities demolished the home of Hussam Doyat, who was killed last July when he attacked Israelis with a bulldozer, killing three. During the demolition, witnesses reported Israeli forces attacked members of the Doyat family and forced them from their home. Medics said the parents of Hussam sustained light injuries and were moved to a nearby hospital for treatment. Earlier this month the Israeli Supreme Court gave the Israeli military the green light to demolish the Doyat home. The Israeli government says destroying the homes of attackers will deter future attacks. Ghassan Bannoura, FSRN, Bethlehem.
FEATURES
ICE detains student after he's acquitted on federal charges
The Council on American Islamic Relations and local human rights activists are calling for the release of Youssef Megahed today in Tampa. Megahead was arrested yesterday on immigration charges – just 3 days after he was acquitted in a federal trial of carrying explosives.  Mitch Perry reports from Tampa.
Obama visits Turkey, resists using "genocide" in connection to mass killing of Armenians
President Obama made a surprise stop in Baghdad today, where he spoke with military leaders and greeted excited service members, but the President didn't leave the International Airport in Baghdad, citing bad visibility due to sandstorms. Obama heads back to the states now after an eight-day international visit, which included Turkey. Political commentators debated whether President Obama would use the word "genocide" when referring to the mass killing of Armenians during World War 1 – and he didn't. Aura Bogado spoke with Congress member Adam Schiff, who has re-introduced a resolution in the House that recognizes the Ottoman Empire's killing of one and a half million Armenians starting in 1915 as genocide, and with System of a Down vocalist and Axis of Justice co-founder about Obama, Turkey, and the Armenian Genocide.
Thousands of civilians in Sri Lanka trapped in no-fire zone
A U.N. human rights official is calling for a pause in Sri Lanka's civil war, and is urging the Tamil Tiger rebels to allow tens of thousands of trapped civilians to flee the fighting. The call comes two days after the military pushed the rebels and civilians into a tiny pocket of a government designated no-fire zone. FSRN's Ponniah Manikavasagam reports from Sri Lanka.
Some in Chicago cautious of 2016 Olympic bid
Members of the International Olympic Committee are winding down their weeklong visit to Chicago to evaluate the city's bid for the 2016 Olympics. But as Chris Geovanis reports, not everyone thinks the Olympics will be good for Chicago.
Bloggers say new proposal could hurt small farmers
Pistachios from the second largest provider have been recalled in the past week, due to positive tests of salmonella at Setton Pistachio in California. The development has given public interest advocates greater ammunition to push for stricter food safety protocols. Several bills are in the works in Congress, but as FSRN's Leigh Ann Caldwell reports, some food and farm bloggers are up in arms about the proposals.