May 18, 2009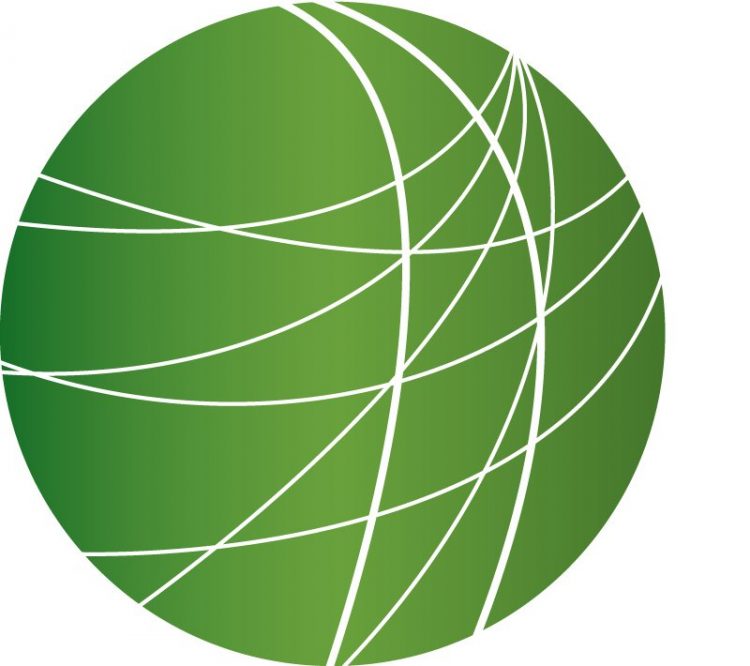 Obama meets with Israeli PM to talk Mid East peace
Should torture memo authors be disbarred?
Aung San Suu Kyi appears in Burmese court
Sri Lanka declares victory over 25-year civil war with Tamil Tigers
India election results
Violence grips Niger Delta's poor
HEADLINES
2 million displaced civilians in Pakistan as fighting continues
According to UN High Commissioner for Refugees Ron Redmond – the most recent exodus of civilians in Pakistan fleeing violence between the Taliban and the military has brought the total number of internally displaced persons there to more than 2 million. The extent of the displacement is so massive now that it rivals that seen during the genocide in Rwanda in 1994. The International Organization for Migration is providing bedding and other goods to people in camps near Peshawar. But spokesperson Jean-Philippe Chauzy says they are helping only a "fraction of the displaced." Fighting continued today, with helicopters and jets dropping bombs on Taliban targets in three separate areas. Also today, in response to recent widespread assertions that US aid funds are being diverted to Pakistan's nuclear program, Information Minister Qamar Zaman Kaira denied that the nation is expanding its arsenal. Kaira also insisted that the existing arsenal is safe.
Prison authorities held under suspicion of complicity in jailbreak
Mexican authorities are searching for dozens of escaped prisoners linked to the armed wing of the Gulf Cartel. They're also investigating the guards who failed to do anything to stop the jailbreak. Shannon Young has more.
Fifty-three inmates escaped from a prison in the state of Zacatecas over the weekend in an audacious maneuver involving 17 vehicles, a helicopter, and an estimated 50 commandos dressed in uniforms of the Federal Investigative Agency – the Mexican equivalent of the FBI. The commandos arrived at the prison just before 5 am Saturday morning, posing as federal agents carrying out an inspection. They left not only with 53 prisoners, but also with high caliber firearms taken from the prison's armory. Authorities have released the names and photos of 11 escapees, considered to be extremely dangerous for their ties to the Zetas paramilitary organization – the enforcement arm of the Gulf Cartel. The jailbreak was so quick and smooth that 40 prison guards, 2 supervisors, and the prison's warden have been taken into federal custody under suspicion of complicity. Shannon Young, FSRN.
US Supreme Court says evidence doesn't support post 9/11 racial profiling claim
The US Supreme Court today tossed out a claim that the corralling of hundreds of men of Arab descent following the September 11th attacks was underpinned by a concrete policy of racial and ethnic discrimination. The Justices said the lawsuit, Ashcroft, et al., v. Iqbal, et al — did not provide enough detailed evidence to support the claim. However, the ruling did not grant any Bush administration officials immunity from further prosecution. In fact, the decision leaves the door open to amending the original suit with additional details that might then pass legal muster. Also today, the Obama administration let the clock expire on asking the High Court to consider the government's use of gag orders under the Patriot Act. Therefore, the government has signaled its acceptance of a lower court ruling that when National Security Letters are issued, authorities cannot prevent those who receive them from going public without prior judicial review. According to the ACLU, the upshot of the decision is that it should result in "constitutionally balanced" procedures for imposing gag orders on people who receive the letters.

Sudanese rebel turns himself in at the Hague
A Sudanese rebel leader appeared before the International Criminal Court in The Hague today, to face crimes related to an attack against the African Union mission in Darfur in 2007.  UN Radio's Donn Bobb reports.
Abu Garda, suspected of committing war crimes, voluntarily arrived in the Netherlands on Sunday afternoon on a commercial aircraft. It was the first time that the judges of the world criminal court issued a summons to appear instead of an arrest warrant against a suspect. The Registrar of the Court, Mrs. Silvana Arbia, welcomed the voluntary arrival of Mr. Garda. She said it might serve to encourage other suspects currently at large to come before the Court to be heard with all guarantees of a fair trial. Abu Garda, a member of the Zaghawa ethnic group of Sudan, is charged with three war crimes allegedly committed during an attack at Haskanita in North Darfur. Twelve African Union peacekeepers were killed and eight others severely wounded during the attack. Donn Bobb, United Nations Radio.
Former officer accused of murdering Oscar Grant loses bid to disqualify prosecutor
The former Bay Area Rapid Transit officer accused of killing unarmed Oscar Grant on News Years Day in Oakland, California lost an important pre-trial motion today. Superior Court Judge C. Don Clay refused to disqualify the Alameda County District Attorney's office from prosecuting Johannes Mehserle for murder. The 27 year old stands accused of murdering Grant, who was forcibly held face down with his hands behind his back when he was shot. Protestors gathered outside the courthouse – but were not allowed inside the courtroom. The hearing is expected to last two weeks – at which time the judge will determine if there is sufficient evidence to hold Mehserle over for trial.
Protest continues over pipeline in Brazil
Fishermen in Brazil continue to protest the installation of an oil pipeline – Zoe Sullivan is in Rio de Janiero.
For more than a month, a small group of fishermen have been preventing divers from doing the final work on a pipeline under the Guanabara Bay facing the city of Rio de Janeiro. A giant natural gas and petroleum deposit was found in the Guanabara Bay in January 2008, and two oil rigs have been constructed to tap the resources under the water. The fishermen, however, say that the pipeline construction activity has already caused a 70% drop in their catches. A representative of the Union of Fishing and Aquaculture Groups said that over 1,000 families will be affected by the loss of fishing. The group is hoping to organize a meeting with Petrobras representatives to negotiate a solution to the stand-off. Zoe Sullivan, FSRN, Rio de Janiero.
*** CORRECTION
In our original report, we stated "A giant natural gas and petroleum deposit was found in the Guanabara Bay in January 2008, and two oil rigs have been constructed to tap the resources under the water." In fact, the natural gas and petroleum deposit is not located in the Guanabara Bay, but is 400 km offshore. FSRN sincerely regrets any misconception this may have created. The original line has been removed from the archive.
FEATURES
Obama meets with Israeli PM to talk Mid East peace
President Barack Obama began a two-week focus on Middle East peace today at a White House meeting with Israeli Prime Minister Benjamin Netanyahu. As the two leaders emerged from the lengthy meeting, Netanyahu focused on Iran, while Obama focused on peace between Israel and the Palestinians. FSRN's Leigh Ann Caldwell reports.
Should torture memo authors be disbarred?
Lawyers and human rights activists are trying out a new tactic in an attempt to bring the architects of US torture policy to justice. They say officials whose legal advice authorized torture should be disbarred. This as House Speaker Nancy Pelosi is struggling to get her story straight on what and when she knew about the use of waterboarding on foreign prisoners held in US detention. Tanya Snyder reports.
Aung San Suu Kyi appears in Burmese court
Burma's pro-democracy and human rights opposition leader Aung San Suu Kyi appeared in a courtroom today, accused of violating the terms of her home arrest. The charges stem from a visit by an American man – described by some media as a stalker – who swam to her secluded compound. If convicted, Aung San Suu Kyi faces five years in prison. The 63-year-old has spent 13 of the past 19 years under arrest, and the latest accusation comes close to Burma's upcoming elections, and although she is not allowed to run as a candidate, Aung San Suu Kyi's influence could sway the outcome. Aura Bogado spoke Aung Zaw, an Editor at the Burmese news magazine Irrawaddy, based in Thailand about the case.
Sri Lanka declares victory over 25-year civil war with Tamil Tigers
Sri Lanka declared Monday it has crushed the Tamil Tiger rebels, killing their chief, Velupillai Prabhakaran, and ending his three-decade-long quest for an independent homeland for minority Tamils. State television interrupted regular programming to announce Prabhakaran's death, confirming he was killed along with top deputies, Soosai and Pottu Amman. FSRN' Ponniah Manikavasagam is in Sri Lanka, where people are celebrating – but a tough road still lies ahead.
India election results
India's election results are in, and the ruling United Progressive Alliance is set to continue its dominance for the next term, with Manmohan Singh as Prime Minister. While the results have given a clear mandate to the Congress Party and its allies, the opposition and the left have suffered heavy losses. Bismillah Geelani reports.

Violence grips Niger Delta's poor
Slum dwellers in Nigeria's Niger Delta region are bearing the brunt of a war security agents are waging against insurgents. The insurgency has forced Nigeria, the world's sixth largest oil exporter, to cut oil exports by about a quarter. Residents accuse security agents of carrying out extra judicial killings and other human rights abuses when they raid their neighborhoods in search of insurgents. Sam Olukoya reports from the Elechi waterfront community in Port Harcourt, one of many slums in the Niger Delta region.
Prolific writer Mario Benedetti dies at 88
Today, we remember Mario Benedetti, who died yesterday in Uruguay. Benedetti is a well-known author in Latin America and parts of Europe, who fled Uruguay's dictatorship from 1973 to 1985 and lived in Argentina, Peru, Cuba and Spain before returning to home. His work amounted to more than 80 books, which have been translated into 20 languages. His stunning novel, La Tregua, was twice made into a film, and his poetry was adapted by singers around the world. Mario Benedetti died in his home in Montevideo yesterday. He was 88 years old.