May 19, 2009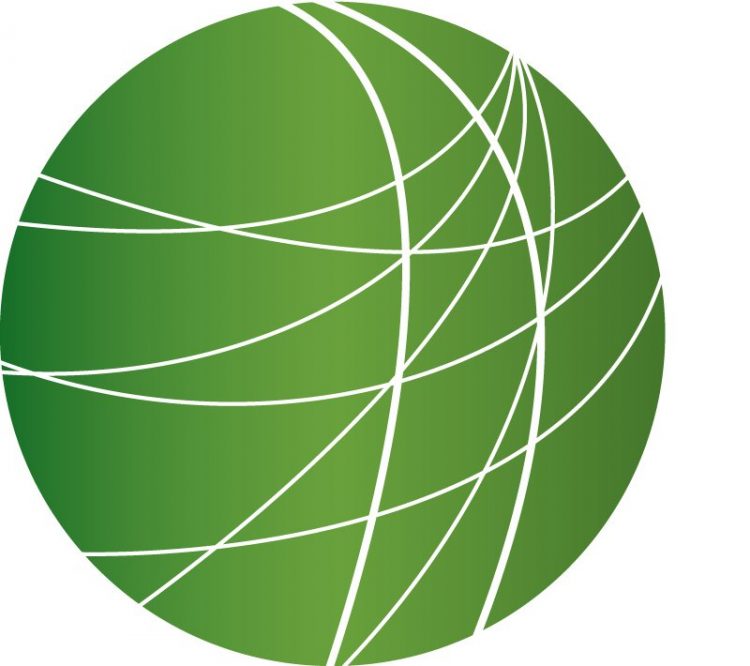 Obama pushes tougher emissions regulations and credit card overhaul
Lawmakers pass credit card consumer protection measures
Congress look into curbing abuse at schools
Controversial death row case stirs Global Day of Action
New Fatah-led Palestinian cabinet sworn in without Hamas
Nigerian military attacks lead to heavy death toll
HEADLINES
US to give 110 million dollars in humanitarian aid for displaced persons in Pakistan
U.S. Secretary of State Hillary Clinton today announced that the US will provide 110 million dollars in humanitarian support for Pakistan's citizen's who've been forced from their homes by the military offensive against the Taliban in the Swat valley.  The aid package includes basic shelter supplies, non-perishable food items and a provision to purchase locally produced food stuffs.
The Secretary of State said the funds will be allocated to various organizations that are tasked with distributing aid – and that very little will go to Pakistan's government.
Secretary Clinton also said the US is helping Pakistan's government launch a text messaging system that will allow them to notify people about available relief programs and help families remain in contact. She announced a texting method for those in the US to donate to relief efforts.
The number of people who have been uprooted by the fighting is estimated to be up to 2 million. More than 130,000 are staying in at least 22 relief camps.
Sri Lanka one day after war with LTTE ends
Sri Lanka's President has declared the country "liberated" from three decades of war against terrorism, a day after the rebel leader was killed in the battle field. Rebel leader Prabakaran was widely seen by Tamils as their only hope against discrimination and alleged human rights abuses by the majority Sinhala government. FSRN's Ponniah Manikavasagam.
As a long war has ended, President Mahinda Rajapaksa, called on the people of the country to join hands to develop the nation.
"Our aim was to liberate the Tamil people from the terrorism of the LTTE. Our war heroes have sacrificed their lives to save the innocent Tamil people. The victory we have achieved is a victory for the entire nation.  It is a victory won by all in our motherland. It is my responsibility to protect all the Tamils living in this country."
But R.Sampanthan — a prominent Tamil political party leader — says the President has failed to address a political remedy to the root cause of the problem. The UN had earlier estimated 50 — to 100,000 civilians were trapped in the conflict zone.  The government now says all the civilians have been rescued, but continued to deny humanitarian agencies entry into the conflict zone. The UN and the Red Cross have expressed concern over the hundreds of civilians wounded during the final bitter fighting and have made an urgent appeal for medical care for those wounded in the war. For FSRN, Ponniah Manikavasagam, Sri Lanka.
Indigenous leader assassinated in Colombia
Scores of indigenous people have been killed in Colombia this year.  Yesterday, Robert Guachetá, a well known leader of the Nasa nation, became the second political leader to be assassinated in as many weeks.  Manuel Rueda reports from Bogotá.
Guachetá was the vice-governor of Honduras, a reservation, in the southwestern Cauca province. He was beaten and shot by armed men who intercepted him on a country road. The Cauca region indigenous council said that Guacheta had received several death threats over the past six months.  Council leader Ailda Quilqué spoke about the situation in his reservation.
"Llegaron para el caso de la comunidad, mensajes de texto, algunas amenazas escritas, por ejemplo el compañero goyes tuvo un atentado y afortunadamente no murió"
That community has received many threatening text messages and some letters too. There was an assassination attempt against one of the reservation's leaders last year but fortunately he did not die."
The NASA people inhabit the western flank of the Andes Mountains, a territory that has been partly occupied guerrilla groups who run cocaine labs in the area.  Like many of his fellow tribesmen, Guachetá opposed the rebel's drug trafficking activities.  He was also critical of government plans to establish gold mines in the area. Manuel Rueda, FSRN, Bogota.
Correction
And now a correction: In a report yesterday on fisherman protesting a pipeline in Brazil, we stated "A giant natural gas and petroleum deposit was found in the Guanabara Bay in January 2008, and two oil rigs have been constructed to tap the resources under the water."  In fact, the natural gas and petroleum deposit is not located in the Guanabara Bay, but is 400 km offshore. FSRN sincerely regrets any misconception this may have created.
FEATURES
Obama pushes tougher emissions regulations and credit card overhaul
President Barack Obama announced sweeping changes to mile-per-gallon standards. By 2016, passenger cars must get 39 miles per gallon and light trucks 30 miles per gallon. And for the first time, the president set federal tail-pipe emission standards. The changes, according to Obama, will be equivalent to taking 177 million cars off the road over 6 1/2 years.
Signaling widespread agreement to his plans, President Obama made the announcement in the Rose Garden surrounded by heads of all major car companies and Governor Arnold Schwarzenegger of California. The state's support was crucial because California sued to set their own more stringent limits, but has decided to drop the case because this new federal proposal meets its own higher standards. The agreement is also supported by the U.S. Environmental Protection Agency and the Department of Transportation, which must formally approve the new rule.
However, there will be a cost- $1300 per car, which could be passed onto the consumer. The administration says the cost will be awash because of money saved in gas.
Lawmakers pass credit card consumer protection measures
In the Senate, lawmakers passed legislation to overhaul what many call abusive practices by credit card companies. The measure will protect consumers against excessive fees and ill-timed increases on interest rates. Although consumer advocates say the legislation could have been stronger, they say it's a major win over the powerful banking lobby. FSRN's Leigh Ann Caldwell reports.
Congress look into curbing abuse at schools
The Government Accountability Office released a report that looks into the use of seclusion and restraints in schools. In some cases, these practices have led to excessive abuse of children by teachers and even death.  Seclusion can include isolating a child for hours and restraint can include holding a child face down to immobilize them. FSRN's Karen Miller reports.

Controversial death row case stirs Global Day of Action
Today is a Global Day of Action in support of Troy Anthony Davis. He's been on Georgia's death row for 18 years after a jury convicted him in 1991 of the murder of Savannah police officer Mark MacPhail. But Davis has always maintained his innocence. Last month in a 2-1 decision, the 11th Circuit Court of Appeals in Georgia denied Davis' petition and just last week his 30-day stay of execution to temporarily suspend the execution ended. FSRN's Saki Hall reports from Atlanta.
New Fatah-led Palestinian cabinet sworn in without Hamas
Today the Palestinian Prime Minister Salam Fayyad and his new government were sworn in following meetings in Cairo among Palestinian factions that have not produced a national unity deal. Under the new government, 10 of the 23 ministers are Fatah members and the remaining belong to other groups, but none to Hamas, which said it would not recognize the new government. FSRN's Ghassan Bannoura has more on this.
Nigerian military attacks lead to heavy death toll
A major military operation aimed at insurgents is under way in the country's Niger Delta region. Residents fleeing the area are reporting a high death toll as entire villages are being bombarded by land, sea and air. The insurgents have retaliated by destroying two major oil and gas pipelines. FSRN's Sam Olukoya reports from Lagos.
Gaza residents suspect Israeli soldiers of looting
Aside from the death and violence that Palestinian residents faced during and after Israel's recent war on the Gaza Strip, new information indicates that Israeli soldiers also looted goods. The Gaza-based Palestinian Center for Human Rights says that more than a dozen Palestinians had their money or jewelry robbed – as well as their credit cards, which may have been used later by Israeli solders.  FSRN's Rami Almeghari has this story from Gaza.