May 29, 2009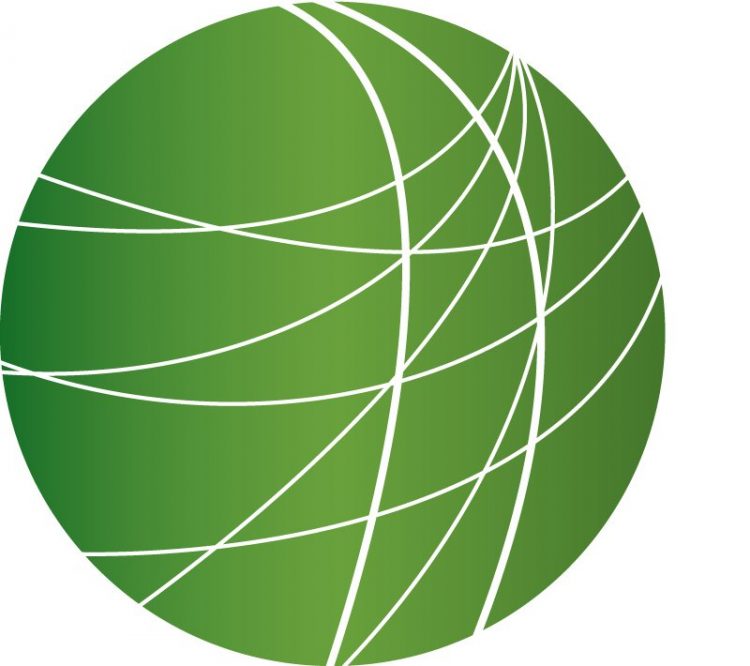 Education Secretary outlines $100 education stimulus funds
Street Beat: Texas considers concealed weapons on college campuses
Undocumented recent UCLA graduate faces deportation hearing

FEMA trailer residents face imminent eviction
Sri Lankan government troops accused of side civilian killings
HEADLINES
Obama creates new cyber security advisor position
President Obama today announced the creation of a special office of cyber-security at the White House.  He says he will personally appoint a Cyber Security Coordinator whose duties will be:
"Orchestrating and integrating all cyber-security policies for the government.  Working with closely with the office of management and budget to ensure agency budgets reflect those priorities.  And the event of major cyber-incident or attack, coordinating our response."
The creation of the new advisory position coincides with the release of a US cyber-security report conducted by former Bush administration adviser Melissa Hathaway.  That report includes recommendations on how to secure the US from cyber-attacks, which Obama referred to as "weapons of mass disruption."

Obama halts most road building in National Forests
The Obama Administration has also issued a one-year moratorium on road building in National Forests.  Most of the forests affected are in the Western United States.  Oregon environmental groups are pleased with the decision, but say this is only a first step in reversing harmful Bush Administration forestry policies. Rachael McDonald reports from Eugene.
Reporter:
The original Clinton-era rule banned new road construction in more than 58 million acres of remote national forests – but the Bush administration overturned the rule, once again opening up old-growth to potential logging. Agriculture Secretary Tom Vilsack says the one-year moratorium will allow the current administration time to put a long-term roadless policy in place.  Sean Stevens, with the conservation group Oregon Wild, says Vilsack's order is not a total reinstatement of the Clinton-era ban.

"There is some uncertainty. We have active projects that are being planned in roadless areas, like the D-Bug project on the doorstep of Crater Lake National Park and so that goes to the secretary and hopefully the secretary will realize that roadless areas close to Crater Lake shouldn't be logged."
Oregon alone has 2 million acres of National Forest that could be protected by the ban.   Rachael McDonald, FSRN, Eugene.
UC Santa Cruz students on hunger strike over funding
Members of the Students of Color Collective at the University of California, Santa Cruz today entered their 4th day on hunger strike.  The students are calling on the school's administration to reverse cuts to campus resources for students of color.  The collective began negotiations with university administration yesterday morning.  More than 20 students are participating in the hunger strike.
UK admits to using "enhanced blast" weapons in Afghanistan
In Britain, the Ministry of Defense has admitted its troops are increasingly using controversial 'enhanced blast' weapons in Afghanistan. From London, Naomi Fowler reports:
Reporter:
"Enhanced blast" thermobaric weapons are designed to kill everyone in the buildings they strike. The missile's warhead is made with a mixture of chemicals rather than a simple blast mechanism. The weapons were designed in the US and used in Iraq against so-called 'non-traditional' targets such as bunkers and caves.  While the Geneva Protocol doesn't ban incendiary weapons, it does prohibit them from being used on or near concentrations of civilians.  And Human rights groups have serious concerns about the effect of such weapons in populated areas.  Member of Parliament Nick Harvey called on the Ministry of Defense to ensure that 'enhanced blast' weapons are only used as a last resort. Defense Secretary John Hutton said so far this year more than 20 have been fired by pilots of British Apache attack helicopters. Naomi Fowler. FSRN. London.
Supporters concerned for Aung San Suu Kyi's health
The National League of Democracy – the political party of Myanmar's Aung San Suu Kyi – says they are gravely concerned about her health.  Suu Kyi is currently standing trial in Myanmar, or Burma, for violating the terms of her house arrest.   As the international community issued an outpouring of support, the pro-democracy activist pleaded not guilty to all charges.  The National League of Democracy says Suu Kyi needs medical attention for severe leg cramping.  The Myanmar court is expected to rule on her case next week.
Akwesasne First Nations protest the arming of Canadian Border guards
On June 1st, the Canadian government plans to arm the Canada Border Service Agency.  This is not sitting well with the Akwesasne First Nations who live along the border between New York and Canada.  They say arming the guards violates a treaty dating back to the 18th century.  From Canada, FSRN's Amy Miller has more.
Reporter:
Peaceful Rallies and a march are planned this weekend on the St. Regist Mohawk Reservation to protest the arming of Canada Border Service Agency officers on native land. These actions come after yesterday's failed attempt by leaders of the Akwesasne First Nations to meet with heads of the CBSA in Ottawa.  Chief Larry King told FSRN this latest decision to arm guards is further straining the already difficult relationship between the First Nations and Border Service Agency.
"We have historical problems that it is stolen land. We presently have a file with the Human Rights Commission of Canada against this particular CBSA facility because of the racial profiling, the harassment, the accosting of our people, the strip searches, our young people are labeled and treated very poorly, and so it is very very bad timing on behalf of CBSA knowing full well about these issues, and how they now want to arm their guards."
The Akwesasne First Nations have promised they will continue to campaign against the arming of the border until the CBSA meets with the community. Amy Miller, FSRN, Montreal.
FEATURES
Education Secretary outlines $100 education stimulus funds
Secretary of Education Arne Duncan talked to reporters today about the roadmap his department has created for balancing the economic meltdown's toll on education in the United States. Duncan detailed how $100 billion of stimulus money would be distributed, and some are hopeful schools will get the change they need. Sam Greenspan reports from Capitol Hill.
Street Beat Texas considers concealed weapons on college campuses
A bill in Texas that would allow those with concealed carry licenses to bring their firearms into college campus buildings is generating opposition from all student and faculty governance bodies at the University of Texas at Austin. UT-Austin was the scene of one of the deadliest school shootings in US history: in 1966, architectural engineering student and former Marine Charles Whitman transformed the observation deck of the university's landmark clock tower into a sniper's nest – killing 14 people and wounding 32 others on and near campus. Before classes let out for summer, Shannon Young went to the West Mall in front of the tower, and asked university body members their opinions on concealed carry on campus.
Undocumented recent UCLA graduate faces deportation hearing
As summer creeps in, students around the nation are graduating from high school and college. For many it's a time to celebrate, but for some, graduation is a reminder that they are separate and unequal students, simply because of their immigration status. Although people around the world look at the US as a place where hard work will make any dream come true, that's not true for the thousands of youth who came to this nation as children, finished college, but have few rights when it comes to building a life and career in the US. Today, FSRN talks to one of these recent grads. 22 year-old Favi, recently finished her degree in Sociology at UCLA. She remembers crossing the border with her mother when she was just five years old, the same way everyone she knew at that time came to the US…She attended school in Los Angeles, then went on to community college before transferring to UCLA – although because of her immigration status, she didn't qualify for financial aid or even loans. In addition to studying, exams and research papers, Favi had to keep track of all her family's immigration court appearances, and even had to do much of the translating for her parent's attorneys or employers. Aura Bogado caught up with Favi, who graduated one quarter early not only because of the exuberant costs at UCLA for undocumented students – but because she faces a deportation hearing in just a few days.
FEMA trailer residents face imminent eviction
Thousands of Gulf Coast residents are scrambling to find housing – that's because tomorrow, the government will begin evicting people from FEMA trailers, where many have lived since Hurricane Katrina left them homeless. Tanya Snyder reports.
Sri Lankan government troops accused of side civilian killings
Sri Lanka's government faces fresh allegations today that its army is mostly responsible for the slaughter of more than 20,000 Tamil civilians in the final weeks of the battles with the Tamil Tiger rebels – according to the Times UK, which obtained confidential UN documents. The government insists the figures are inflated, and is dismissing the charges. FSRN's Ponniah Manikavasagam reports from Sri Lanka.