June 1, 2009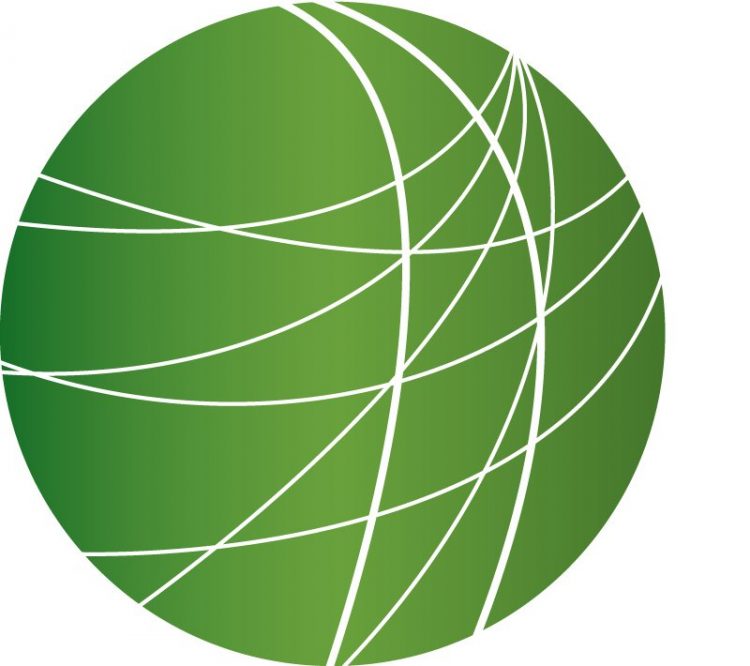 Abortion debate reignited by Doctor George Tiller´s murder
Forty six states agree to joint education guidelines
Texas legislature fails to pass key bills
Bhopal survivors tour America in search of justice
Indigenous groups conclude continental summit in Peru
Obituary: a tribute to activist lawyer Susan Jordan
HEADLINES
Air France plane missing over Atlantic – 228 presumed dead
228 people are presumed to be dead after an airplane en route from Rio de Janiero to Paris drops off the radar – Zoe Sullivan reports.
Air France flight 447 from Rio to Paris disappeared late Sunday evening after a short circuit in its electrical system. The plane had passed through an area of heavy turbulence, and Air France Chief Executive Pierre-Henri Gourgeon said that Flight 447 had reported "the failure of several onboard computer systems." Of the 228 people on board, 216 were passengers including eight children — 12 were crew. The Brazilian Air Force is searching for the lost jet over the Atlantic Ocean, and the French Air Force has been deployed from Senegal. According to Reuters, the French Minister of the Environment, Energy and Development said that it was necessary to imagine the worst, since the plane would have run out of fuel. Zoe Sullivan, FSRN, Salvador.

Taliban abducts hundreds of students, teachers and family members returning from college
Militants in Pakistan kidnapped what may be as many as 400 college students and their escorts today – Sean Kinane reads for our correspondent in Peshawar – Gabe Mathews.
The students are from Razmak Cadet College in North Waziristan. Along with teachers and family members, they were travelling in a caravan of mini-buses as they made their way home for summer holiday. They were abducted by Taliban fighters wielding hand grenades. Nearly seventy escaped. In Peshawar, Ikram Shah waited the whole day to pick up his cousin.
The government ordered most schools in the region to close two weeks early. Last week, Pakistan's military started operations in South Waziristan — the strong hold of Taliban. The Swat Valley operation is still going on and analysts believe Taliban getting weak. But so are civilians – the International Red Cross gained access to the area over the weekend. Red Cross team leader Daniel O'Malley said people trapped in the battleground have little food and that there is no running water, electricity or fuel for generators. Reading for Gabe Matthews in Peshawar, I'm Sean Kinane, FSRN.
GM files bankruptcy: another nine plants to close
General Motors filed for Chapter 11 bankruptcy in New York today. The move comes as part of an Obama plan to downsize the automaker to a manageable size. It also grants a majority ownership stake to the federal government. The company's reorganization will be based on up to $30 billion of additional money from the Treasury Department. That's on top of the $19.4 billion in taxpayer money GM already has received in low-interest loans. Nine more US plants will be shuttered and three others idled – affecting up to 20,000 employees. And Canadian taxpayers are ponying up another 9.5 billion to keep GM in Canada and in return GM will not file for Canadian bankruptcy protection.
Reporter given probation for ostensibly interfering with investigation
A Michigan reporter who has regularly covered stories involving police brutality and abuse of power was sentenced today to one year of probation, 200 hours of community service, and a $4,000 fine. Diane Bukowski, a reporter for the African-American owned Michigan Citizen newspaper, was found guilty of two felony counts of police obstruction last month after police claim she interfered with the investigation of a high-speed police crash.
US Supreme Court reopens possibility of death sentence for mentally challenged man
The U.S. Supreme Court issued a ruling today that may pave the way for the re-instatement of a death penalty sentence against mentally challenged inmate in Ohio. Evan Davis has more.
The U.S. Supreme Court has ruled today that a kentucky man convicted in 1992 of raping and murdering a Cincinnati grade school student may once again face the death penalty despite a  lower court ruling that the killer, Michael Bies is mentally retarded. Bies and an accomplice, Daryl Gumm, abducted, attempted to rape and then murdered 10 year old Aaron Raines. Gumm received a death sentence, but it was overturned on the basis of Gumm's diminished mental capacity. Bies, whose IQ is estimated to be 69, just one point short of the legal definition for mental retardation, may see his death sentence re-instated after today's unanimous Supreme Court decision. The High Court found that a lower court may have incorrectly interpreted a 2002 Supreme Court ruling that held that to execute mentally retarded convicts violates the U.S. constitutional ban on cruel and unusual punishment.  Evan Davis, FSRN, Columbus.

Nevada Assembly overrides Governor, making domestic partnerships legal
The Nevada assembly has voted to override a gubernatorial veto of a domestic partnership bill — as of October 1st domestic partners – be they same sex or not – will be able to sign a registry, pay a fee and essentially receive the same legal rights and responsibilities as married couples. Bob Fulkerson is the Director of the Progressive Leadership Alliance of Nevada, or PLAN, calls the move the most significant vote for equality since the legislature ratified suffrage in 1920.
Fulkerson adds that the group will begin work on overturning Nevada's constitutional amendment banning gay marriage right away.
FEATURES
Abortion debate reignited by Doctor George Tiller´s murder
The murder of Dr. George Tiller during a church service in Kansas has renewed debate on abortion. The doctor was one of the few in the country that provided late term abortions and the murder has sparked outrage from women's rights groups. It has also prompted the Attorney General to deploy additional security for other doctors.  FSRN's Leigh Ann Caldwell reports.

Forty six states agree to joint education guidelines
Educators around the country have been clamoring for uniform standards for teaching. And they're about to get their wish. Forty-six states and the District of Columbia have agreed to craft joint guidelines for education. Tanya Snyder reports.
Texas legislature fails to pass key bills
The Texas legislative session ends today, even as lawmakers have failed to pass critical legislation with bi-partisan support.
The 81st legislative session was marred by an intensely polarizing voter identification bill that stalled in the House chamber for five days. Now Governor Rick Perry could call the legislature back for a special session
Bhopal survivors tour America in search of justice
Survivors of the 1984 chemical disaster in Bhopal India are wrapping up a tour of the US and Canada. They´re trying to hold chemical corporation, Union Carbide, responsible for the ongoing medical costs and clean-up.
December will mark the 25th anniversary of the massive toxic gas release,  which is widely considered to be one of the worst industrial disasters in history.
The Indian government paid millions for the disaster, but residents of Bhopal say they still suffer health problems. FSRN´s Africa Jones spoke with survivors who visited the Bay Area.
Indigenous groups conclude continental summit in Peru
Five thousand Indigenous peoples from across the Americas gathered in the South American Andes this past week to articulate their positions and consolidate political strategies.
The "Fourth Continental Summit of Indigenous Peoples",  focused on providing alternatives to what some call the capitalist crisis sweeping western civilization.
Marc Becker is in Puno, Peru, where the Indigenous summit has just ended.
Obituary:  a tribute to activist lawyer Susan Jordan
FSRN remembers Susan Jordan, a prominent civil litigator and criminal justice lawyer who died Friday in a plane crash in Utah.  She was 67 years old.
Jordan represented several prominent political activists throughout her career as a criminal defense lawyer. Her clients included members of the Symbionese Liberation Army, and Earth First activist Judi Bari.
Christina Aanestad files this report, from partner station KZYX&Z