July 29, 2009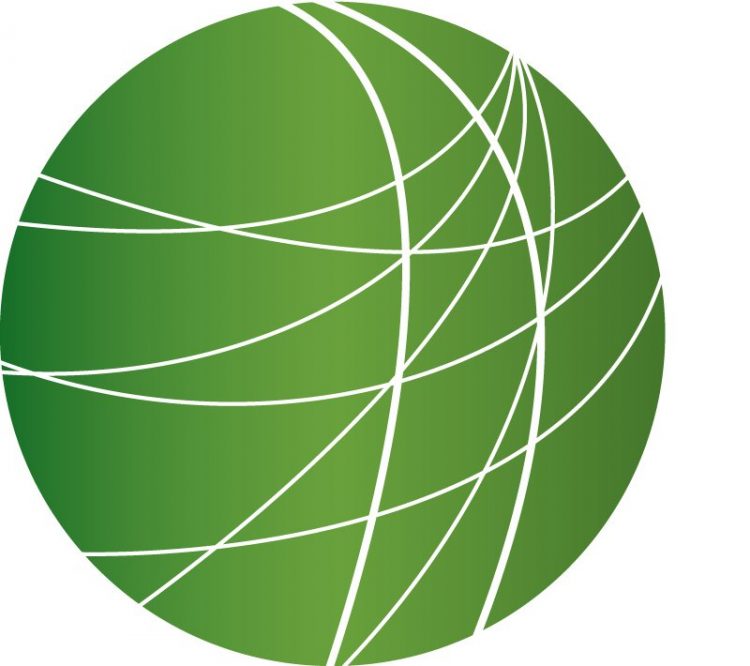 Zelaya supporters trapped on Honduras Nicaragua border
Public option sidelined for co-op proposal for health care reform
Congress rejects food security bill
Venezuela freezes diplomatic ties with Colombia following accusations it supported FARC guerrillas
Violence continues in Nigeria as military shells Islamic militants´ compound
HEADLINES
Election irregularities reported in Moldova
Polls have now closed in Moldova, where voters cast ballots for a new parliament, repeating a process they went through just three months ago.  In April, charges of vote rigging resulted in violent protests.  Last month, the ruling Communist Party dissolved the parliament because the country's political parties couldn't agree on a new president.  Within hours of the start of today's election, several Moldovan NGOs released information about alleged irregularities.  Miles Ashdown has more from Chisinau.
Reporter:
Several Moldovan NGOs have cited dozens of alleged irregularities at the polls, including people missing from voting lists and verbal attacks on observers.  During the April election, opposition parties alleged voter registries included the names of 400,000 people who were dead or living outside of Moldova.  About 2.6 million Moldovans are eligible to vote.  Meanwhile, authorities in Transnistria, the separatist region in the southeast, blocked access to a poll and didn't allow election observing in the area.
Despite these reported problems, hundreds of thousands of Moldovans did successfully cast their ballots.  Silvia, a 69 year old school teacher, voted in Chisinau, the country's capital.  She declined to provide her last name for privacy and job security reasons, but says she voted for an opposition party, the Democratic Party of Moldova.
"I want a prosperous country with democracy with rights unrestricted.  I, as a teacher, want a decent salary.  I want decent pensions for those who are retired.  And a beautiful future for our children and our grandchildren."
She believes the part will move the country towards a triving a European-style democracy.  Miles Ashdown, FSRN, Chisinau.

Uighur leader says 10,000 people disappeared in one night
An exiled Chinese Uighur activist has come forward claiming that 10-thousand people involved in the recent ethnic violence in the Xinjiang region have gone missing.  Rebiya Kadeer, who now lives in the US, says the protesters all disappeared in one night, but did not cite the source of her information.  Kadeer is perhaps the most prominent human rights Uighur activist and leader of the World Uighur Congress.  She is calling for an internal investigation.  China claims that nearly 200 people died in the early July riots, and that 1200 people have been detained.  Yesterday, the government restored some phone and internet service to the region, after cutting communication channels following the ethnic clashes.
Protests over social conditions continue in South Africa
Protests by South Africa's municipal workers against low salaries have entered their third day.  Davison Makanga has the latest.
Reporter:
Disgruntled municipal workers have rejected a government offer of a 13 percent salary increase, vowing to continue their strike until their demand of a 15 percent pay increase is met.  In a symbolic gesture, thousands of municipal workers spread dirt over major streets of Cape Town and Johannesburg's central business districts.  Basic services such as refuse collection, water and transport services have been affected by the strike.
Meanwhile, workers in pharmaceutical, paper and chemical industries have called off their week-long strike after settling for a 10 percent salary increase.  And the government also avoided major economic turmoil after mining sector workers resolved their disputes.
In addition to the strikes, unrest continues this week in impoverished communities throughout South Africa.  President Jacob Zuma has called for the arrest of protesters who resort to violence or property destruction.  The country's unemployment rate is nearly 24 percent.  Davison Makanga, FSRN Cape Town.

Alleged Eta bomb attack in Spain injures dozens
In the northern Spanish city of Burgos, a powerful car bomb exploded outside the family quarters of a police barracks early this morning, stripping off the outside walls as high as 3 stories up.  Flying glass and debris injured at least 46 people, including officers and their wives and children.  Spanish Interior Minister Alfredo Perez blamed the attack on the Basque separatist group Eta, but the organization has not claimed responsibility.
CA budget signed, sealed and cut even further
After months of negotiations and massive cuts, California finally has a signed budget.   But not before the governor made more cuts to social programs.  Kellia Ramares has the story.
Reporter:
Governor Arnold Schwarzenegger used his line item veto to cut about half a billion dollars more in spending.  He said the budget is "kind of like the good, the bad and the ugly." The ugly referred to his additional cuts that reduced or eliminated programs for babies with development disabilities, victims of domestic violence, AIDS patients, and seniors and disabled people who want to stay in their own homes.
Together, the legislature and the governor cut the Healthy Families program, which provides health insurance to low income children, by 46%.  Kristen Golden Testa, health director of The Children's Partnership, says this means almost a million children will lose or be denied coverage:
"It's gut wrenching.  This is probably the largest pullback in coverage in the nation.  And far from protecting children, the governor seemed to have targeted children in his line-item veto."
Democratic legislative leaders questioned the legality of Schwarzenegger's last-minute cuts and vowed to fight them.  Kellia Ramares Free Speech Radio News.
FEATURES
Zelaya supporters trapped on Honduras Nicaragua border
In Honduras, interim President Roberto Micheletti says he is not that bothered by the US government revoking the diplomatic visas of several Honduran officials. The State Department also said it is revoking derivative visas for those officials' family members. Meanwhile, ousted President Manuel Zelaya is encouraging his supporters to convene at the Honduran-Nicaraguan border. But the military has set up a blockade there and since last weekend, hundreds of people have been trapped. Tim Russo reports.
Public option sidelined for co-op proposal for health care reform
Details of another proposal for health care reform are beginning to emerge. A group of senators say they are making progress on the major piece of legislation.  And although details are still in flux, the measure does not include the central tenet of Democratic proposals, a government-run public option.  Instead, it would include a co-operative health system. FSRN's Leigh Ann Caldwell reports.
Congress rejects food security bill
On Capitol Hill today, lawmakers considered the Food Safety Enhancement Act of 2009.  Consumer groups said the bill would help increase food safety but the legislation had its critics, including small and organic farmers.  FSRN´s Karen Miller has more.
Venezuela freezes diplomatic ties with Colombia following accusations it supported FARC guerrillas
Venezuela froze diplomatic relations with Colombia yesterday, following accusations that Venezuelan weapons had been found in a camp abandoned by Colombia´s FARC guerrillas. President Chavez withdrew his ambassador from Colombia, claiming he would not accept more aggressions from the neighboring country.
Chavez also criticized the Colombian government for its plans to allow the US military to use five military bases in Colombia, saying this was a threat to Venezuela´s sovereignty. FSRN spoke to Larry Birns, a former diplomat and Latin America expert about this crisis.  Birns directs the Washington based Council on Hemispheric Affairs.
Violence continues in Nigeria as military shells Islamic militants' compound
More than 150 women and children fled the compound of Islamic militant Mohammed Yussuf as Nigerian military shelled his base in the northern city of Maiduguru. Yussuf´s organization the Boko Haram has staged several attacks against police compounds in northern Nigeria since last Sunday.
The violence has claimed the lives of more than 300 people according to Nigerian human rights groups, although government officials claim that most of those killed have been militants. Nigeria´s population is evenly split between Christians and Muslims with the latter dominating the northern regions.
Islamic groups have staged attacks against Nigerian security forces in four northeastern states since Sunday.  As the fighting continues between the Boko Haram and the Nigerian government civilians are beginning to get caught in the crossfire. Some 4,000 people have been forced from their homes, according to the Associated Press.  The whereabouts of Boko Haram leader Mohammed Yussuf are still unknown.