July 28, 2009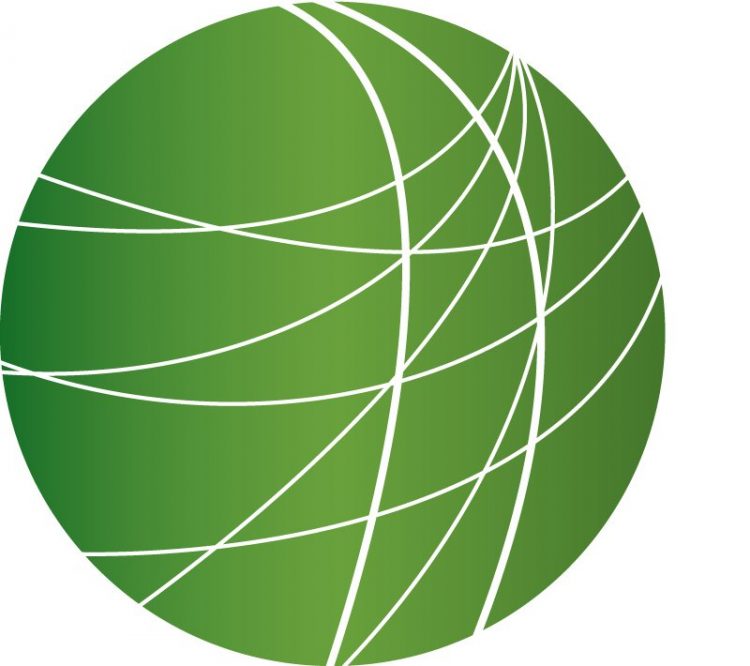 Supreme Court nominee Sotomayor is one step closer to making history
Home sales up in the US, but foreclosures also grow
Weeks before election, attacks continue against Afghanistan Presidential campaigns
Sweden asks Venezuela to explain how its weapons turned up in FARC guerrilla camp
US envoy asks Israel to freeze settlements
Argentine hospital uses radio to treat mental illnesses
HEADLINES
Parole Hearing for Leonard Peltier
In central Pennsylvania today, about 200 people gathered outside the walls of Lewisburg Penitentiary to support Native American activist Leonard Peltier during a parole hearing.  Peltier has been serving out two consecutive life sentences for the murder of two FBI Agents: during a 1975 shootout on the Pine Ridge Indian Reservation In South Dakota. Robin Carneen has more.
After serving 33 years behind bars, THE 64-year old Peltier has been granted his second parole hearing since 1993.  He has maintained his innocence throughout his time in prison, and is considered by many to be a political prisoner.  Peltier's attorney, Eric Seitz, says Peltier should be released, because he has already served his 30 year mandatory minimum sentence.
"He, by the Parole Commission's own standards and criteria has served all the minimum time that is required."
Numerous witnesses testified in favor of Peltier's release during the 4-hour hearing; and although the government is calling for him to remain in prison, the hearing is seen as Peltier's best chance in more than 30 years to be released.  The hearing commissioner will make his recommendation within 48 hours, then the parole commission then has up to 21 days to make a decision
Robin Carneen, FSRN.

Boat Carrying Haitian Migrants Capsizes
Nine Haitian migrants are dead and more than 70 missing after a boat capsized off the Turks and Caicos Islands.  The US Coast Guard says 113 people were stranded on several reefs near British territory Monday afternoon, and found by Coast Guard and Turks and Caicos authorities. The small wooden sailboat was overloaded with an estimated 200 Haitians trying to reach the United States.
Zelaya Supporters Detained in Honduras
Protests against last months Presidential coup continue in the streets of Tegucigalpa, as the Honduran congress has begun to discuss the proposed San Jose Agreement, to end the month long constitutional and political standoff.  Tim Russo has more.
Protests against last months Presidential coup continue in the streets of Tegucigalpa, as the Honduran congress has begun to discuss the proposed San Jose Agreement, to end the month long constitutional and political standoff.  Tim Russo has more.  Early Monday morning, the police and military broke up the camp of Hondurans that had been virtually trapped in el Paraiso since Friday, while trying to get to the Nicaraguan border to accompany ousted President Manuel Zelaya.  70 people were detained and taken to a nearby holding facility.  Monday afternoon, the Honduran Congress began to discuss the proposed San Jose Agreement drafted by Costa Rican President Oscar Arias.  The debate focused on giving Amnesty to both Zelaya and Roberto Micheletti, who's currently serving as President.  But they did not discuss but not the return of Manuel Zelaya.  Meanwhile, in a press conference in Ocotal, Nicaragua, Zelaya said that he will not travel to Washington, nor most likely to the upcoming meeting of Central American and Caribbean presidents in Costa Rica, that he and Organization of American States President Miguel Insulza were invited to participate in later this week.
Tim Russo, FSRN, Tegucigalpa
Detainees Released in Iran
In Iran, officials have released some 140 protestors from a detention facility.  A National Security and Foreign Policy Committee spokesperson says that 200 protestors are still being detained, because they are suspected of carrying weapons, vandalism, or being members of revolutionary groups. But protest supporters say that many more than those 200 people are actually being held in secret. Meanwhile, Iran's supreme leader has ordered the closure of another detention facility, because it 'failed in preserving the rights of detainees',

Journalists Detained in Advance of Moldovan Elections-Miles Ashdown
The Republic of Moldova is holding its parliamentary elections on Wednesday; and authorities have detained three Romanian journalists arriving at the capitol airport to cover the election. The election comes amid accusations against the ruling communist party of vote rigging in recent elections. Miles Ashdown reports.

Besides the 3 detained journalists, an additional reporter was turned away from the border under the pretext that he didn't have a medical certificate not normally required by foreigners.  Moldova held its first parliamentary elections back in April, but those resulted in violent protests, including the killing of three demonstrators. The ruling Communist Party dissolved the parliament in June after the country's political parties failed to work together to select a president.  There are also charges of vote rigging on the part of the Communist Party of Moldova. Grigore Petrenco, parliamentary candidate for the Communist Party and the deputy speaker of the Parliament, denied these allegations.
"You can't accuse somebody of fraud if you don't prove it. More than three months have passed from those elections on 5th of April and till now nothing was published."
The communists instead claim their Romanian neighbors interfered with the elections.  Meanwhile, Europe's top human rights official urged Moldova to reform its criminal justice system to avoid a repeat of April's violence. The Council of Europe Human Rights Commissioner said a comprehensive investigation is still needed.
In Chisinau in the Republic of Moldova, I'm Miles Ashdown for Free Speech Radio News.

New Rules Make it Easier to Evict Families from NYC Homeless Shelters
A new policy starts to take effect in New York City's homeless shelters today; making it easier to kick out families, for infractions such as not signing in or staying out past curfew.  The New York Times reports the new rules are designed to make the almost 10 thousand families in New York City's homeless shelter system accept permanent housing, even if they don't like it.  The evictions would last for 30 days and the rules dictate no evictions should not take place if the temperature outside is below 32 agrees.
FEATURES
Supreme Court nominee Sotomayor is one step closer to making history
Judge Sonia Sotomayor is one step closer to becoming the first Latina to sit on the Supreme Court.  The Senate Judiciary Committee voted to confirm her nomination. Only one Republican on the committee cast his vote in support. But in doing so, he offered a strong critique of his Republican colleagues.  FSRN's Leigh Ann Caldwell reports.

Home sales up in the US, but foreclosures also grow
Home sales are up in the US, according to a report released Monday by the US department of commerce.
This may be good news for some aspects of the economy, but lawmakers are worried by the fact that home foreclosures continue to go up as well. Today a congressional committee met to look at ways to prevent more foreclosures from happening.  FSRN Karen Miller has more
Weeks before election, attacks continue against Afghanistan Presidential campaigns
In Afghanistan today, there was another attack on people working for candidates running in next month´s elections. Armed assailants opened fire on a group of campaign workers, wounding a campaign manager for one of President Hamid Karzai´s challengers, Abdullah Abdullah.  A body guard was also killed.
This is the third attack in just under seven days and with the election just weeks away, many are concerned about the persisting violence.  The election is being run mostly by Afghan agencies, but the United Nations is helping with people on the ground and some $200 million in financial support.  Margie cook is with the UN Development Program.
"We´re here to do a lot of work alongside our Afghan colleagues, but it´s a challenge for them too, because they haven´t done this before. And outside of conducting a war, conducting an election is probably the biggest logistics exercise a country has to actually undertake."
Cook says there are security concerns this year that weren´t an issue in the 2005 elections.
"By all accounts, the security situation is a very different one from that experienced in 2005. In 2005 people could get around much more easily. We're more constrained now and that costs a lot of money in terms of purchasing of armored vehicles, the provision of security equipment, and also for the payment of protection for personnel and locations. So there are a lot of cost challenges, as well as security challenges."
There are 41 presidential candidates and more than 3,000 provincial council candidates running in the August 20th election.
Sweden asks Venezuela to explain how its weapons turned up in FARC guerrilla camp
Sweden is asking Venezuela to explain how Swedish-made weapons ended up in the hands of Colombia´s FARC guerrillas.  The Colombian army recently discovered several Swedish-made rocket launchers in a raid on a FARC camp and Sweden, which does not sell weapons to Colombia, says it sold those rocket launchers to Venezuela twenty years ago.
Some security experts and journalists have previously published reports suggesting the FARC guerrillas have camps in Venezuela and Ecuador.  And the latest incident has revived accusations that Venezuela´s leftist President, Hugo Chavez, finances guerrilla groups in neighboring Colombia.
Venezuela´s Foreign Minister, Nicolas Maduro, dismissed these claims, saying his government is not providing weapons to the FARC.
"This is a dirty and vulgar campaign. And those who are carrying out this campaign have only one objective, which is to justify what cannot be justified. That is, to justify the installation of US military bases that threaten the whole region. With these lies they want to influence public opinion in Colombia and in the world, telling them that the guerrilla in Colombia exists because a neighboring country is giving them weapons."
Colombia and the United States are currently negotiating an agreement through which US military planes and personnel would be allowed to use five bases in the South American country.  Venezuela´s President Chavez has said this agreement poses a threat to Venezuela´s national sovereignty as it would facilitate US military attacks on his country. Chavez accuses the United States of being involved in a 2002 coup attempt against his government.
US envoy asks Israel to freeze settlements
A US diplomatic team is visiting the Middle East this week to discuss sensitive issues like Iran´s nuclear program and the Israeli-Palestine peace process, with political leaders in Syria, Egypt and Israel.
The Special Envoy to the Middle East George Mitchell, met with Israeli Prime Minister Benjamin Netanyahu today and one of his tasks was to convince the Israeli government to freeze settlements in Palestinian territories. But even as Mitchell meets Israeli leaders, settlers are erecting new communities. FSRN´s Ghassan Bannoura reports.
Argentine hospital uses radio to treat mental illnesses
A hospital in Argentina is using radio to improve life for psychiatric patients. People who suffer from mental illnesses are broadcasting their own programs on FM Desate, while they run the station along with communication specialists and psychologists.
The station managers say radio programs are therapeutic, and they allow patients to express themselves.  Marcos Federman reports from Buenos Aires.