September 16, 2009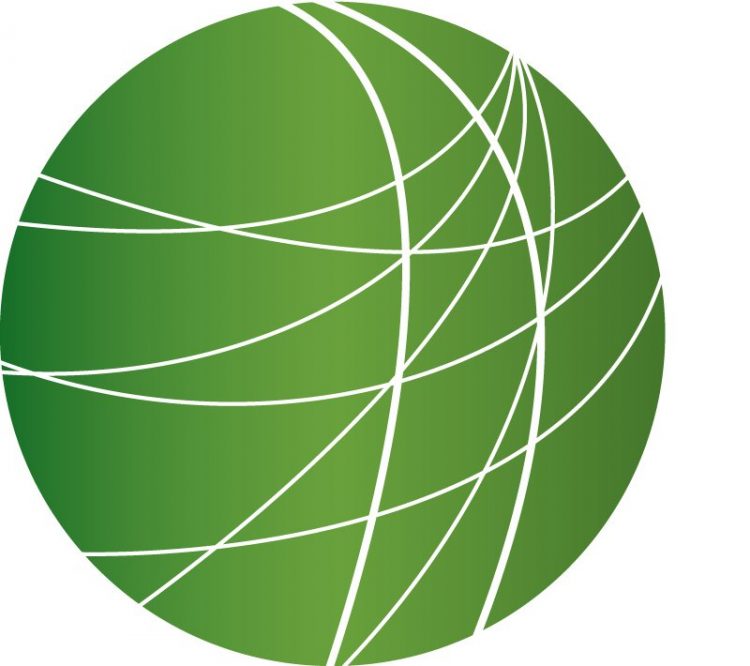 Senator Baucus releases healthcare bill
Congress to review PATRIOT Act privacy standards
Watchdog CREW lists most corrupt members of Congress
Greenpeace blocks Shell oil project in Canada's tar sands region
HEADLINES
Afghan election commission releases final count with Karzai the winner
The final counts are in Afghanistan's contentious elections.  Incumbent Hamid Karzai won 54.6% of the preliminary results, while his main rival took 27.7%.  Afghanistan's Independent Election Commission released the results today amid continuing controversy.  Earlier this week, Peter Galbraith, the top US diplomat was ordered to leave Afghanistan after an alleged argument with his UN boss over how to deal with the IEC and election fraud.   Asma Nemati has more on today's results.
The Independent Elections Commission today announced Hamid Karzai the winner of the contested August presidential election, but his presidency will not be confirmed until the Electoral Complaints Commission completes the investigations of almost 700 cases of voting irregularities.
However, despite the IEC's announcement, European Union election observers claim that one in three votes cast for President Hamid Karzai were faked.  Karzai's staff reacted with a statement condemning the pronouncement as "partial, irresponsible and in contradiction with Afghanistan's constitution."  The EU also claims that 300,000 fraudulent votes were cast for Dr.  Abdullah Abdullah, Karzai's main rival.  If the alleged fraudulent votes were excluded, Karzai would only have 47% of the vote, triggering a run-off election.
Because the official results won't be certified until the ECC completes its investigation, there is still a chance for a run-off.  But logistically, staging another election could be difficult as severe winter weather is quickly approaching.  If a run-off were postponed until after winter, the political vacuum could make Afghanistan an easier target for insurgents.  Asma Nemati, Free Speech Radio News.
Another attack on Indians living in Australia
There's been another attack on Indians living in Australia…  The incident, which happened earlier this week, is the latest in a string of assaults against Indians over the past few months, and has further strained relations between the two countries.  In the latest incident, four people of Indian origin were attacked outside a bar in Melbourne by a large group of people.  The Victorian Police said a crowd of about a 15 people continued to make racists remarks even after four men were arrested in connection with the assault.

Somalia says pirates should not be jailed outside the country
Last week the US and four other countries signed on to an international agreement to crack down on piracy off the coast of Somalia.  The US is urging countries to prosecute captured pirates in their home court systems.  In a speech today, the State Department's Andrew Shapiro said an international trust fund has been established to help defray the cost of this prosecution and that the US and the UK have arranged with Kenya to help prosecute and incarcerate pirates.
But today, Somalia's transitional government countered this, saying it's completely opposed to the policy of detaining captured Somali pirates outside the country.  Somalia's director general of foreign affairs Abdi Mahmoud Ulusow spoke to reporters in Mogadishu.
"We are against the detention of Somali pirates in Kenya, Tanzania and Seychelles and that was not included in the agreement between the Somali government and the international community.  We oppose this because we had a common understanding to fight pirates, but we did not agree to have our people held in Kenya or Tanzania or Seychelles.  Our people must be arrested and tried in their homeland."
This could become an issue as the Somali president prepares to make a diplomatic trip to the US in the coming weeks.  Most recently a North Korean vessel fought off Somali Pirates using Molotov cocktails.  This report was prepared in conjunction with Shafi'i Mohyaddin Abokar in Mogadishu.

Japan's new PM confirmed
Yukio Hatoyama was named Japan's new Prime Minister in a special parliamentary session today.  His leading Democratic Party won in elections last month, which ends 50 years of almost uninterrupted rule by the conservative Liberal Democratic Party.  Hatoyama says it is "the moment of historical change," stressing the new government's priority to tackle Japan's worst recession since World War II.  He also insists on reassessing Japan's long and submissive relationship with the U.S.
Bill introduced to overturn DOMA
Calling the Defense of Marriage Act an "irrational and hateful law," New York Congress member Jerry Nadler has introduced legislation that would overturn the 1996 federal statute.  And the new Respect for Marriage Act, co-sponsored by 90 Representatives, has already garnered the support of several heavy-hitters, including former president Bill Clinton and former Republican Representative Bob Barr, who initially introduced DOMA.  Representative Nadler says the Respect for Marriage Act honors the Obama Administration's pledge to overturn the Clinton-era law.
"It repeals DOMA in its entirety, and requires respect for marriages valid under the law of the state where preformed… ensuring a uniform national policy of stability and removing the risk and resulting chaos of having eligibility for federal protections and obligations change as families move from one state to another."
DOMA prohibits the federal government from recognizing legally binding same-sex marriages – meaning same sex couples can't file joint federal taxes or be each other's social security beneficiaries.  It also allows states not to recognize same-sex unions preformed in other states.

New bill would cut down on child labor in US agriculture
In other legislative news, Congress member Lucille Roybal-Allard of California has introduced legislation that would require new regulations of child labor in agriculture.  Under current law, children as young as 12 can be employed in farm labor with no limitations on hours worked.  The new bill would raise the legal working age to 14 and place restrictions on what kinds of work is required and how many hours the teens are allowed to work.
FEATURES
Senator Baucus releases healthcare bill
US Senator Max Baucus is a key player in health care reform. And Wednesday he released his long-awaited proposals. But despite months of negotiations and some concessions, the Democrat has failed to pick up any Republican votes. FSRN's Leigh Ann Caldwell reports on the content of this bill, which the Senate has been waiting on before it can move forward with reform.
Congress to review PATRIOT Act privacy standards
The Justice Department sent a letter to Congress on Monday stating the Obama administration's intention to renew three provisions of the PATRIOT Act due to expire at the end of this year. But the letter also left the door open for the Democratic majority to tighten privacy standards for intelligence and counter-terrorism information gathering. The Left has been critical of lowered privacy standards since the PATRIOT Act was signed following the September 11th terrorist attacks. FSRN's Matt Pearson reports.
Watchdog CREW lists most corrupt members of Congress
A government watchdog group has released its annual list of the most corrupt members of Congress and it includes eight democrats and seven republicans. Melanie Sloan is CREW's executive director. She says lawmakers are automatically put on the list if they're under federal investigation.
"Most of the investigations obviously have to do with money.  That somebody accepted money in return for some kind of legislative assistance or misused their authority and their power to improve their financial status or that of their families."
CREW says the list is smaller than last year and most of those on it are under investigation, including Senator Roland Burris and Representative Jessie Jackson Jr.
"They're under investigation for their role in the Blagojevich scandal.  Rod Blagojevich, the former Governor of Illinois who's under indictment for in part trying to sell the senate seat, William Burris is the man who ultimately got the senate seat. And in Mr. Blagojevich's indictment, we see that Mr. Jackson attempted to make efforts to get the seat and there was a suggestion that he was offering campaign contributions in return for the seat, so since he's under investigation and that's why he's on the list.  Mr. Burris, while it doesn't seem he ultimately was making campaign contributions, has lied repeatedly about what was going on and what kinds of conversations he had, and at least the Senate Ethics Committee has been looking at him for that."
Ten others are also under investigation, including Representatives Ken Calvert, Jerry Lewis, Alan Mollohan, John Murtha, Pete Visclosky and Don Young. Sloan points out that Congress members Charles Rangel and Maxine Waters are repeat offenders.
"Charlie Rangel, it would be hard to have any kind of list like this and leave him off.  He's in the news on an almost daily basis for all of his numerous ethics violations.  By far the most serious one is an allegation that he traded a tax loophole, put a tax loophole into the law for a big company calle, Neighbor's Industries, in return for the chairman of that company giving a very large contribution to something called the Rangel Center, which is being added to the City College of New York.  But there are a lot of other issues with Mr. Rangel, particularly involving his financial disclosure forms.  He keeps amending them and it turns out that he's worth millions more than he said and most recently he forgot about a $200 million checking account, which seems hard to imagine.  Maxine Waters has been on the list in the past and she fell off the list year, but this year she's back on the list this time for entirely new behavior that is, I think, particularly outrageous.  Ms. Waters arranged for Treasury Officials to meet with representatives of One United Bank, a bank that her husband has a financial interest in – her husband is on the board of the bank – and the bank ultimately got bailout money, in large part because of pressure from Maxine Waters."
Sloan says there's a lot of room for improvement with ethics enforcement and often the House and Senate Ethics Committees take no action against unethical members. You can read CREW's 170-page report detailing the ethics violations of US lawmakers at www.citizensforethics.org .
Greenpeace blocks Shell oil project in Canada's tar sands region
Canadian Prime Minister Stephen Harper came to Washington Wednesday to talk about trade, energy and carbon emissions. To coincide with the visit, Greenpeace activists in northern Canada blocked mining operations at a Shell facility, demanding that the company shut down its open-pit oil mine, located near Fort Mc Murray.
Oil companies in northern Alberta are clearing forests and other ecosystems to extract oil from the region´s tar sands.  Environmental groups and local indigenous authorities say this procedure has created an ecological disaster.  Greenpeace managed to block operations at the Shell mine, after a group of 25 activists took over two giant three-story trucks and an excavator.  Greenpeace International Action Coordinator Chris Dilly was at the blockade. He spoke with FSRN Wednesday.
Groups in Chile and Argentina oppose Barrick Gold mining project
Gold mining operations in South America are under fire from hundreds of NGOs and community groups.  In July, the Canadian firm Barrick Gold secured an agreement with the governments of Chile and Argentina to look for gold in a large water reserve. But groups from both countries have come up with an action plan against the company´s operations. FSRN´s Marcos Federman has the story.