September 15, 2009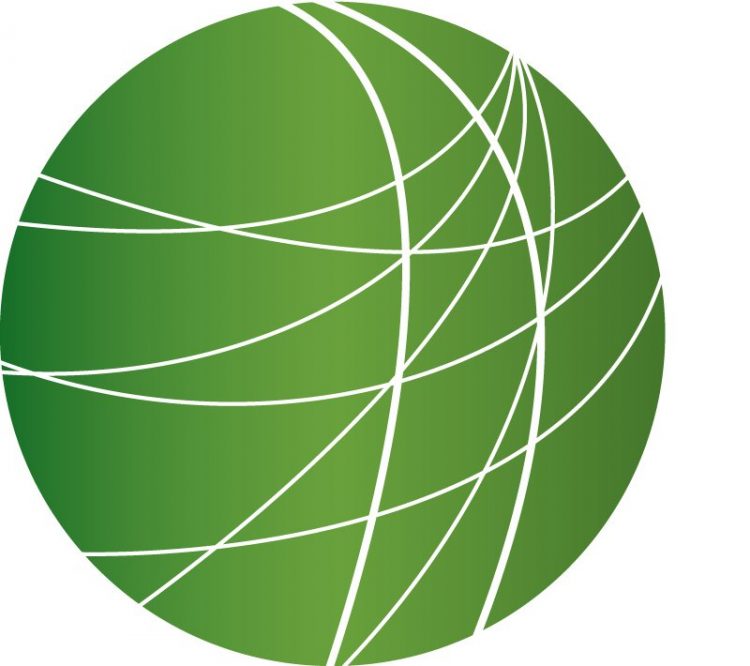 US Senate denies ACORN funds
White House reveals plans to make vehicles more fuel efficient
India's "New Deal" faces corruption allegations
HEADLINES
Israel – Palestine Peace process, new proposal unveiled
A group of both Palestinians and Israelis presented broad proposal for peace today. And the US Special Envoy to the Middle East met with the Israeli Prime Minister —  FSRN's Ghassan Bannoura reports.

UN report on possible war crimes during Gaza conflict
A UN fact finding mission on the Gaza conflict issued its report today. Richard Goldstone led the mission and says they found strong evidence that serious violations were committed:
"The mission concluded that actions amounting to war crimes and possibly in some respects crime against humanity were committed by the Israel Defense Force. Turing to the Palestinian armed groups, there is no question that the firing of rockets and mortars was deliberate and calculated to cause loss of life and injury to civilians and damage the civilian's structures. The mission found that these actions also amount serious war crimes and also possibly crimes against humanity."
Goldstone noted that the UN mission focused not on acts carried out in the heat of battle, but on policies that were adopted and military actions that were taken between 2008 and 2009.
US helicopter attack in Somalia kills al Shabab leader
Somalia is investigating yesterday's air raid by US helicopters that killed senior Al Shabab leaders. Somali Prime Minister Sharmarke said today that his government supports United States military actions targeting foreign terrorists – and knew about yesterday's raid before it happened. He added that the government has not confirmed how were killed:
"In fact some reports say that four or five people were killed in the raid, but we don't have the exact number of deaths and their names. We hope to present that when we have ended our investigation."
Somali extremist group Al Shabab has confirmed the killing of Al-Qaida commander Abu Yusuf Saleh ALi Nabhan — the group's spokesman held a via phone press conference for local media this afternoon.
"The American infidels attacked a car carrying our brother Abu Yusuf Saleh Ali Nabhan and three of his Mujahedeen body guards. The attack was carried out by six helicopters and they then took our brothers. We can not confirm if the mujahedeen were martyred on the spot or seriously wounded and then taken."
This report was prepared by our Mogadishu correspondent, Shafi'i Mohyaddin Abokar.

Admiral Mike Mullen says more troops needed in Afghanistan
The Chairman of the Joint Chiefs of Staff – Admiral Mike Mullen – said today that it is very clear that more resources – troops — are needed to fulfill President Obama's goals for Afghanistan.
"A properly resourced counter insurgency probably means more forces. And without question more time and more commitment to the protection of the Afghan people and to the development of good governments."
Mullen appeared before the Senate Armed Services Committee at hearings on his re-nomination as the nation's top military man. Armed Services Committee Chair Senator Carl Levin asked Mullen about the status of any troop build-up.
"Sen. Levin: Admiral, has General McChrystal submitted yet a request for specific additional resources for Afgahnistan
Admiral Mullen:  No sir he's not.
Sen. Levin: Has the decision been made whether to commit additional of US forces to Afghanistan beyond the seventeen thousand combat troops and the four thousands trainers that the president approved in February
Admiral Mullen:  No sir.
Sen. Levin: Has the recommendation been made by you or Secretary Gates to President Obama relative to sending additional troops to Afghanistan.
Admiral Mullen:  Sir we made our recommendation based on the assessment but we have, not having received the request from General McChrystal yet, we made no recommendation with respect forces."
While avoiding specific estimates of how many troops will be needed overall – Mullen did say that another two – four thousand trainers are needed to work with Afghan security forces. He suggested that some of those roles could be filled by NATO forces.
FEATURES
US Senate denies ACORN funds
The US Senate voted to prohibit the group ACORN from receiving federal funding. This is the latest rebuke ACORN has received in recent days as Republicans are attempting to sever all ties between the government and the community group.  FSRN's Leigh Ann Caldwell reports.
White House reveals plans to make vehicles more fuel efficient
The Obama administration revealed new regulations for fuel efficiency Tuesday. The proposal requires automakers to meet a federal standard of 25 miles per gallon for all light-duty vehicles by 2012; and 35 miles per gallon by 2016.
The plan also includes the first-ever standards for greenhouse gas emissions, requiring all 2016 models to meet about "250 grams of carbon dioxide per mile."  Auto-makers are concerned these changes will increase production costs. Transportation Secretary Ray Lahood defended the administration´s plans at a press briefing in the White House.
"In less than 30 days auto manufacturers sold 700,000 cars in the US. Ford has called back workers to begin building new automobiles. General Motors has called back workers with new automobiles. I think the industry was thrown a lifeline with the clunkers program. And when you sell 700,000 cars in less than 30 days, that means that new cars need to be built."

EPA administrator Lisa Jackson was also at the briefing. She said the new fuel efficiency standards would put money into consumers´ pockets.
"Overall consumers would save more than $3,000 in fuel costs over the lifetime of a model year 2016 vehicle.  The majority of US consumers would start seeing immediate savings of roughly $130 to $160 a year from lower fuel costs. And the new standards will conserve 1.8 billion barrels of oil, significantly reducing our dependence on foreign fuel."
The transportation secretary described the new regulations as a win-win situation. But how much will these measures reduce carbon emissions and US dependence on foreign oil?  FSRN spoke with Lena Pons, a policy analyst at Public Citizen.
India´s "New Deal" faces corruption allegations
The US State Department says it is looking into a recent admission by Pakistan's former president that he diverted US military aid to arm his country against India. Former President Pervez Musharraf had been a key ally of the Bush administration and had received billions of dollars in US military aid as part of the so-called "war on terror." State Department spokesperson Ian Kelly admitted they did not have many details on the allegations.
"Mr. Musharraf is a private citizen. He provided very few details, so we would refer you to him to get these kinds of details. And I would just say as a general principle, we take very serious, very seriously any allegation of using US origin military assistance for purposes other than we had already agreed to and that we had intended it for."
Pakistan's former President Pervez Musharraf made the admission in an interview with Pakistan's Express News television channel and was unapologetic about using US aid to prepare for war against its neighbor. He made his recent remarks from London where he lives in virtual exile. Reacting to Musharraf's admission, the Indian government called on Washington to more closely monitor its aid to Pakistan.
India is also dealing with the breakdown of one of its social welfare programs, the National Rural Employment Guarantee Scheme. Much like the New Deal in the US, the program has created thousands of jobs for people in rural areas, through local infrastructure and development projects.
The United Nations describes it as one of the world's largest social welfare programs and the World Bank calls it an "important cushion" for India's rural poor. But this ground-breaking program is now facing several accusations of fraud and corruption. And government officials are the main suspects.  From New Delhi, FSRN´s Bismillah Geelani has the story.
Obama pushes healthcare reform at AFL-CIO convention
The AFL-CIO continued its annual convention in Pittsburgh today and approved a number of resolutions covering green jobs, immigration, job safety and health care. President Obama addressed the crowd and said his administration was reversing and replacing old anti-labor executive orders with laws to protect workers' rights.
"That´s why the very first bill I signed into law was the Lilly Ledbetter act to uphold the principle of equal pay for equal work.  That´s why I stand behind the employed free choice act."
The President also used the occasion to push for his health care reform proposal. The Senate Finance Committee is poised to deliver their health care bill this week. Obama cited a Kaiser Family Foundation report released today, showing that family premiums on health insurance rose more than 130 percent over the last 10 years and now average $13,000 a year.
"Which is why when you´re going to negotiate you can´t even think about negotiating for a salary or a wage increase, cause the whole negotiation is about keeping the benefits you already have. That´s not just the fault of the employer, it is the fault of a broken healthcare system that´s sucking up all the money.  When are we going to stop it? When are we going to say enough is enough? How many more workers have to lose their coverage?  How many more families have to go into the red for a sick loved-one?  How much longer are we going to have to wait and can wait?"
Labor advocates are pushing for universal coverage and a "pay-or-play" system, which would require employers to either offer health care coverage or a subsidy to help cover the costs. The AFL-CIO convention continues through Thursday.